How To Use a Cricut Cutter: A Simple Guide to Getting Started with Cricut
This post may contain affiliate links that won't change your price but will share some commission.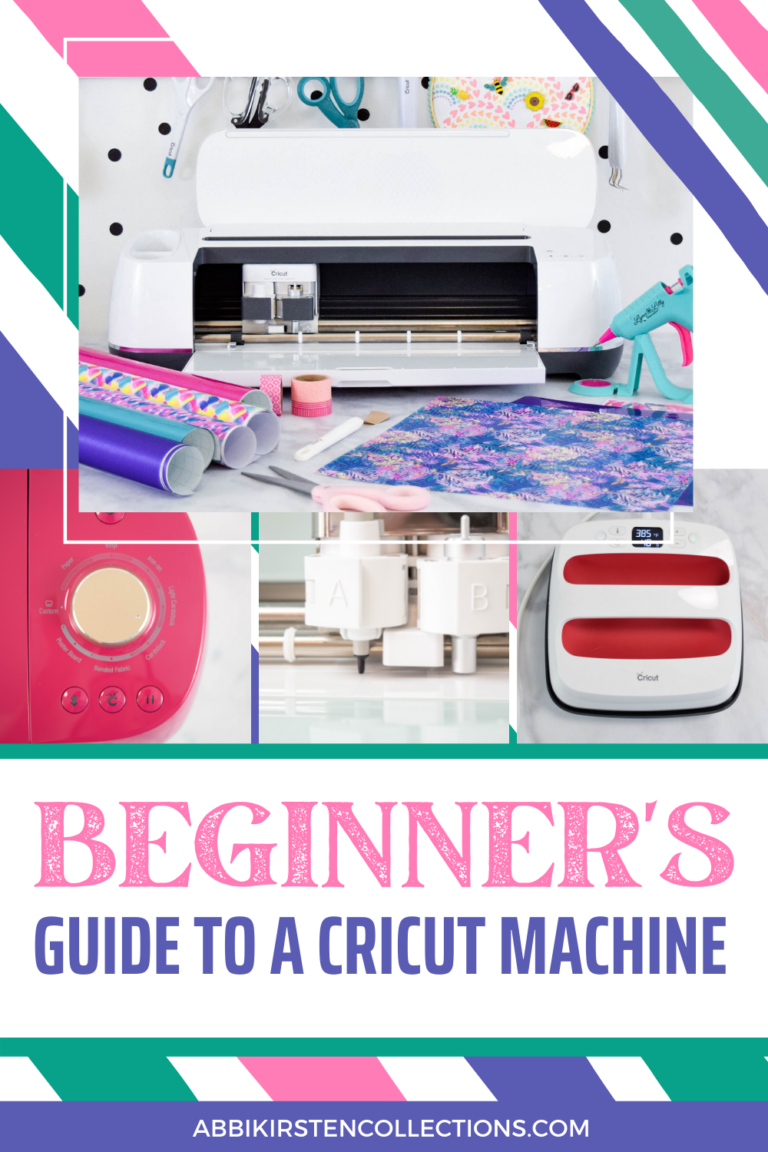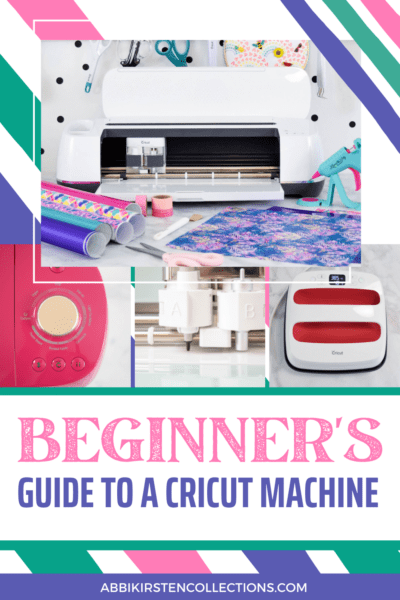 When you purchased your Cricut, you were likely crazy excited to get started. But when you started looking at the software and Cricut machine as a beginner, that excitement probably gave way pretty quickly to feeling overwhelmed, a little frustrated (or a lot), and a series of mounting questions. Deep breath, crafty bestie, learning how to use a Cricut cutter as a beginner doesn't have to be a nightmare. In this post, I am going to chat about the most popular questions crafters ask before they learn to use a Cricut machine.
Even if you have completed a couple of simple projects but still don't feel confident when you sit down to craft – you're not alone, and this post can help you.
You bought a Cricut to make amazing personalized handcrafted projects, right? For some of us, we purchased our Cricut machine to learn how to make t-shirts, and vinyl crafts or take our paper crafts to the next level. But you can't make one-of-a-kind crafts if you don't know your equipment. No matter what you are envisioning, you want to be sure of how to get from point A to point B during any project.  
Whether you haven't cracked the box on your brand new Cricut cutter machine yet, or you are trying to learn more about how to use a Cricut machine before purchasing one, I want to help! Let's get started with the biggest questions I hear from crafters!
How do you use a Cricut for Beginners?
Alright, so the question of how to use a Cricut machine for beginners is kind of an all-in-one question. To break the question down, let's chat about the most important topics beginners need to know before using a Cricut machine. The two most critical topics to learn are materials and learning Design Space. If you want to full beginner's guide to Cricut, download my Cricut Confidence ebook.
Download my Cricut Map Key by signing up via the form below. If you are already a member, then login right here and find it in the printable section or search design #130
Which Cricut machine is best? Is Cricut Maker easy for beginners?
First, what Cricut machine did you purchase? The Explore, Maker, or Joy machine? There are lots of similarities with each of these machines, and differences are evident based on what you plan to craft.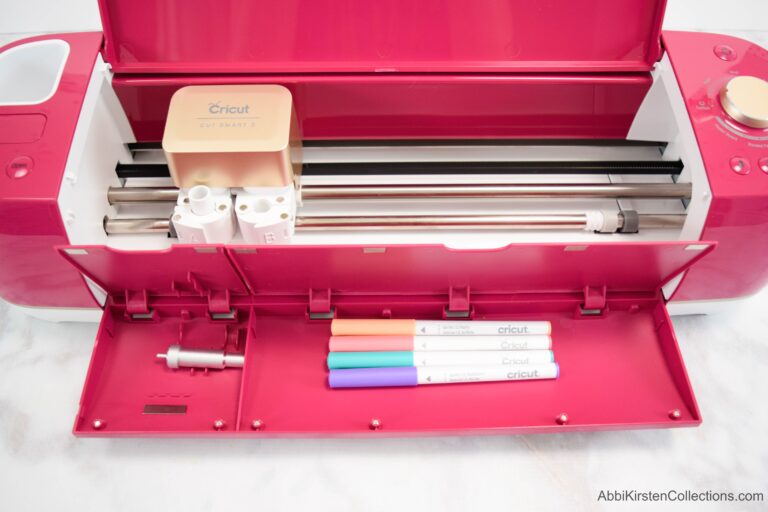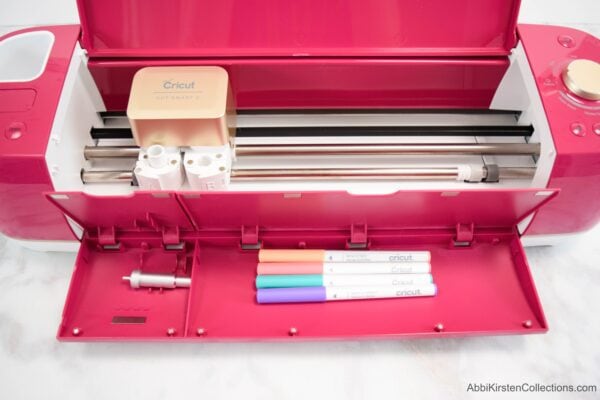 Cricut Explore 2 Machine
The Cricut Explore machine is an easy-to-moderate machine to learn. Of course, this is relative to what you consider easy. Here are some points to consider for the Explore machine.
Explore machines are the oldest existing model still sold by Cricut.
Uses the Design Space software.
Works with desktop, iOS, and Android.
The Cricut Explore can cut by layers and also Print Then Cut.
Bluetooth capable and USB option.
Cost less than the Maker machine.
Cuts fewer materials (especially thicker ones like wood).
Cannot perform Quickswap functions like engraving, debossing, perforation, and using a scoring wheel.
Learning curve is easy to moderate
Cricut Explore 3 Machine
What about the Explore 3 machine? The Explore 3 can do everything that the Explore 2 can do but is compatible with Smart Materials, can cut up to 12 feet long, and boasts a faster cutter time.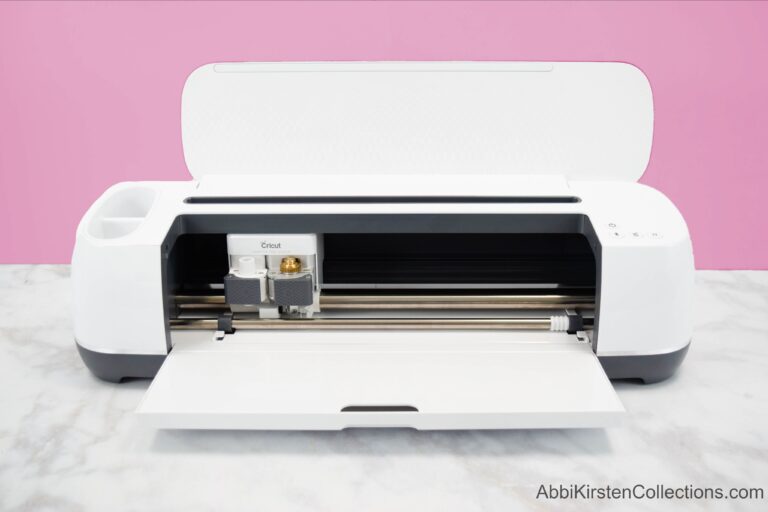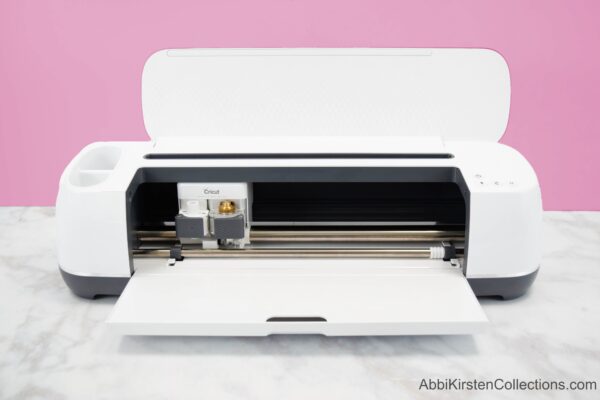 Cricut Maker Machine
Is the Cricut Maker machine easy to learn? I hear this question all the time. Here's the answer: yes and no. Again easy is relative to each person's current skill level. Still, I will say while the Maker, in my opinion, is not hard, it does take extra time to learn because of the additional functionality the machine offers, which pays off with all the craft project possibilities!
Maker machines are the most popular and powerful Cricut machine choice.
Uses the Design Space software.
Works with desktop, iOS, and Android.
Bluetooth capable and USB option.
Cost more than the Explore machine.
The Maker can cut by layers and also Print Then Cut.
Cuts more materials such as wood with the help of the knife blade option.
Can perform Quickswap functions like engraving, debossing, perforation, and scoring wheel for even more craft project possibilities.
Learning curve is moderate to advanced only because of all the possibilities the machine offers! Need help with your Cricut? Join my FREE workshop!
Cricut Maker 3
What about the newer Maker 3 machine? Again, the Maker 3 can do everything the original Maker can do but with faster cutting time and 12 feet worth of Smart Material cutting length. Cricut also claims the Maker 3 is a much more powerful machine.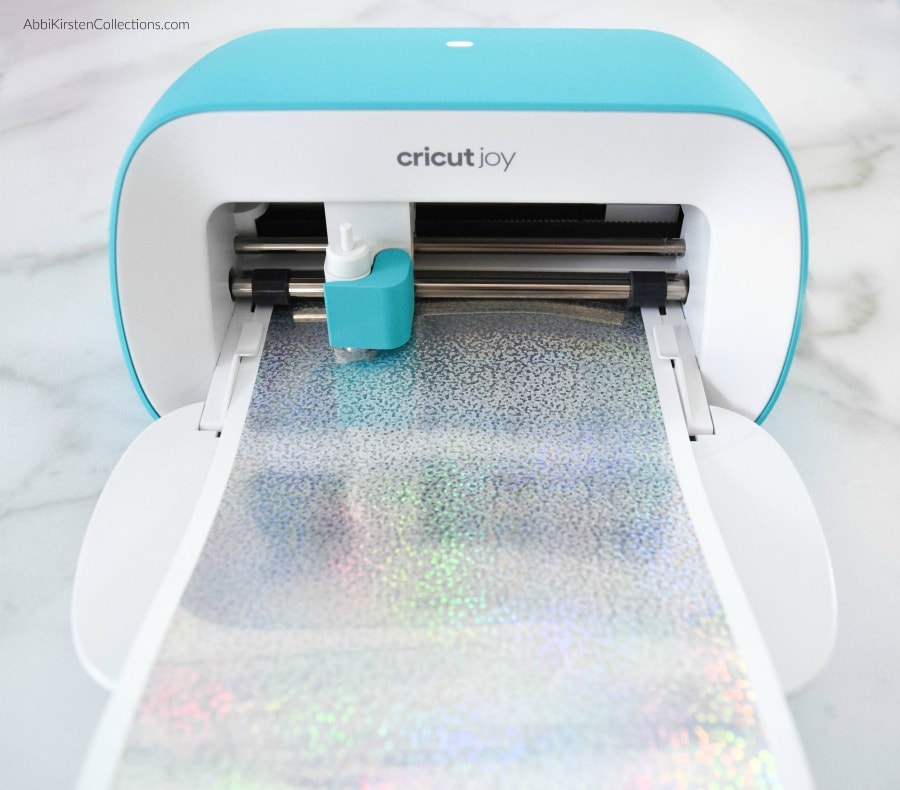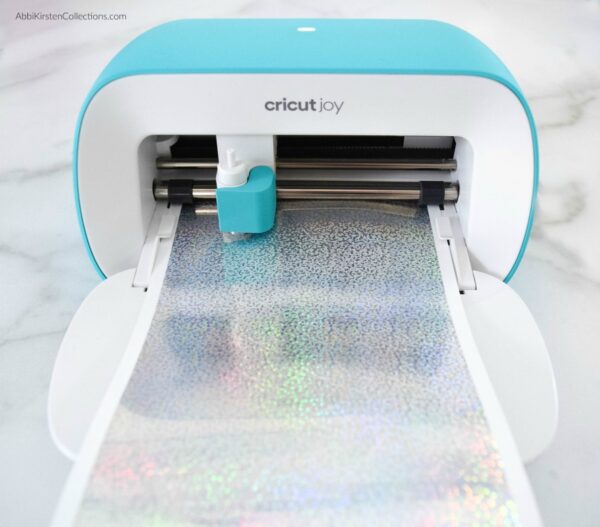 Cricut Joy Machine
The Joy machine is the cutest of the Cricut machine family and is known for its small size and compact nature.
Joy machines are the newest Cricut machines on the market.
Uses the Design Space software.
Works with desktop, iOS, and Andriod.
Great for travel because of the compact size.
Bluetooth capable. No USB option.
Cost less than the Explore and Maker machine.
Materials the Joy can cut are limited because of the pressure the machine can put out.
Project size is limited.
Cannot perform Print Then Cut option.
Learning curve is easy to moderate.
For a more in-depth comparison of all the Cricut machines, read my buyer's guide to find out which Cricut machine is best for your crafting needs here!
What do beginners need for Cricut?
When you get a Cricut, the beginner's questions begin. Most of these questions revolve around materials and devices. Let's visit those next.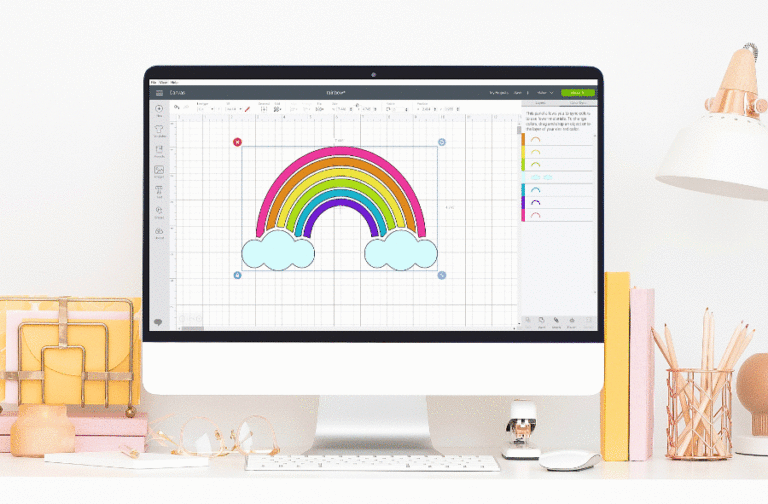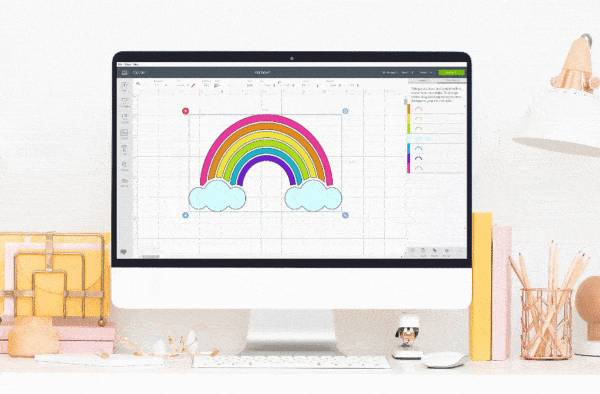 Do I need a computer to use a Cricut? Yes, and no. Cricut machines will work with iOS and Android devices, but it's important to point out that you will lose certain functions inside of Design Space if you opt for a mobile device over a laptop or desktop computer, so I do recommend having a computer at some point. Both Mac and PC computers work with Cricut Design Space.
What supplies do I need when getting started? Every Cricut crafter wants to know what supplies and materials they need to start crafting with their Cricut cutter. Here's the thing, that depends on what you want to craft! Are you planning to make t-shirts first? Then shirt blanks and iron-on vinyl, and infusible ink are the supplies you will want. Do you want to make paper flowers? Then stock up on cardstock paper.
Start by making a list of the craft projects you want to create first with your Cricut, then research the supplies you need for those projects, and that will give you a better idea of what supplies to purchase. Check out my full recommended Cricut supply list here.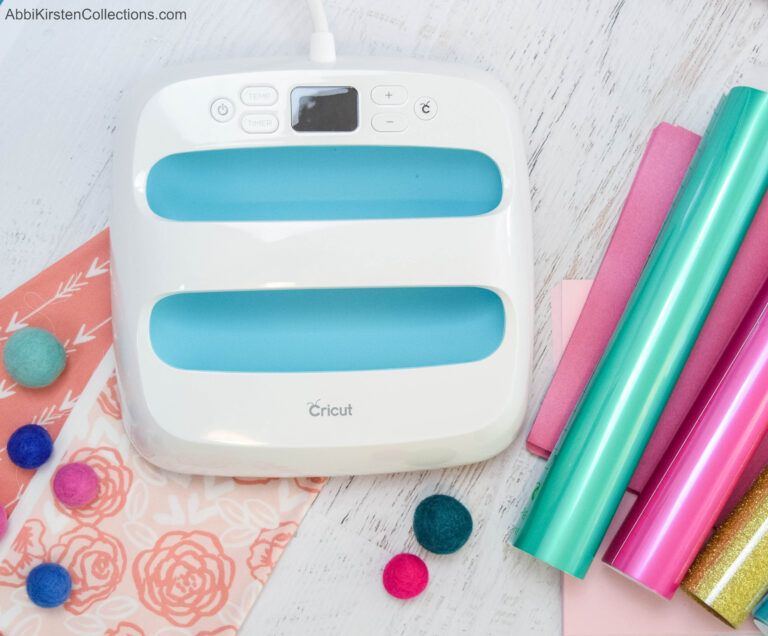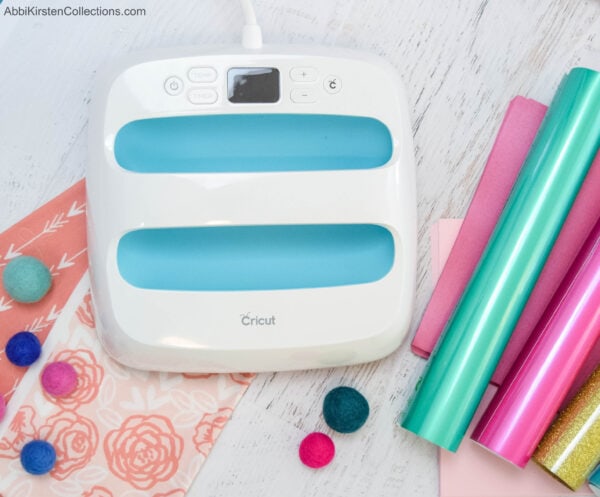 Do I need an Easypress? EasyPress machines are fabulous. If you plan to use anything with iron-on vinyl or infusible ink, an Easypress is a good investment because it is made to work with Cricut-type materials. If you purchase an Easypress, make sure to use Cricut's free heat guide here to get your temperature and time settings just right!
The Easypress comes in 3 main sizes and mini sizes. If you are able, I recommend purchasing the largest size for convenience and the mini size for smaller projects like hats and DIY shoes.
What other tools do I need?
Weeding tools – This is a must if you plan on doing anything with vinyl.
Weeding ring – Okay, so it is actually a nail polish holder, but I use it to collect scraps of weeding without the mess!
Cricut pens – There are lots of pretty pens to use with Cricut! Have a few on hand. Read my post if you want to use non-Cricut pens with your machine.
Cricut mats in all colors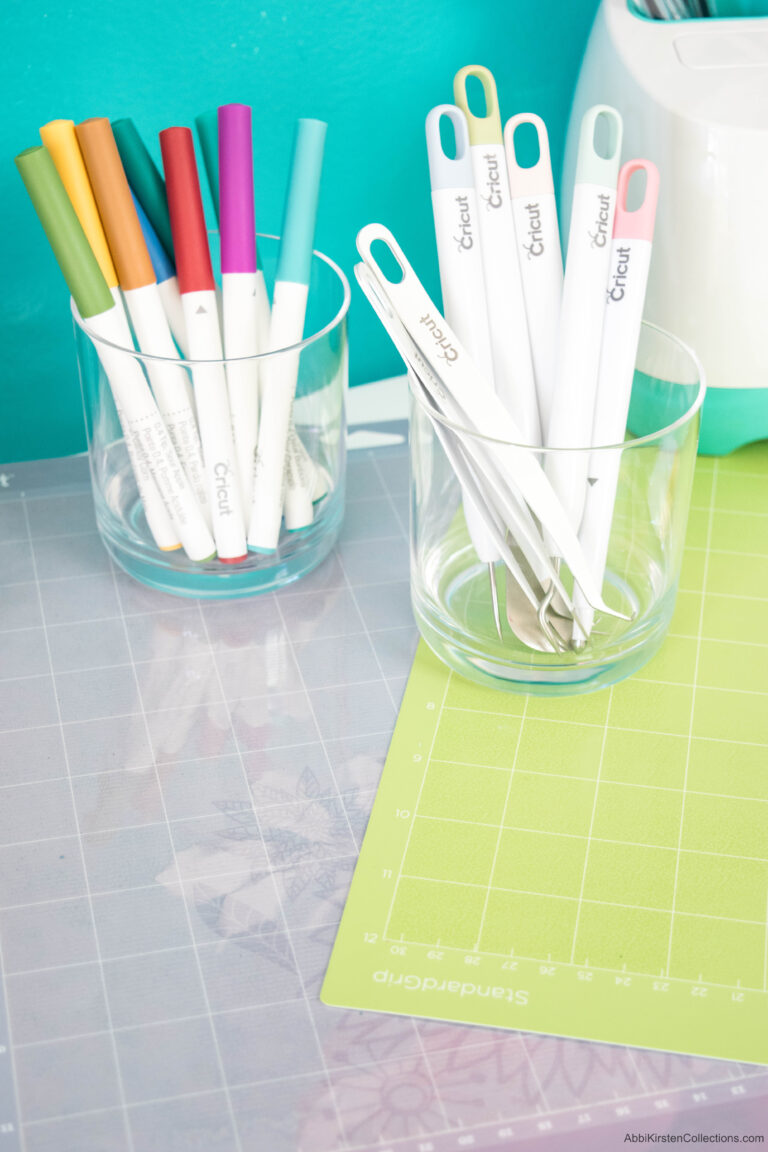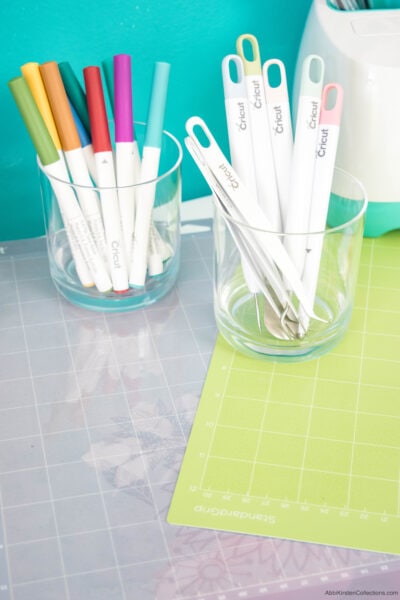 What can a Cricut cut?
A Cricut machine can cut tons of materials! Some of these material options will depend on the machine you choose. For example, the Maker can handle thicker materials than the Explore or Joy; which makes it best for wood, acrylic, and such.
Let me first answer the two most common material questions.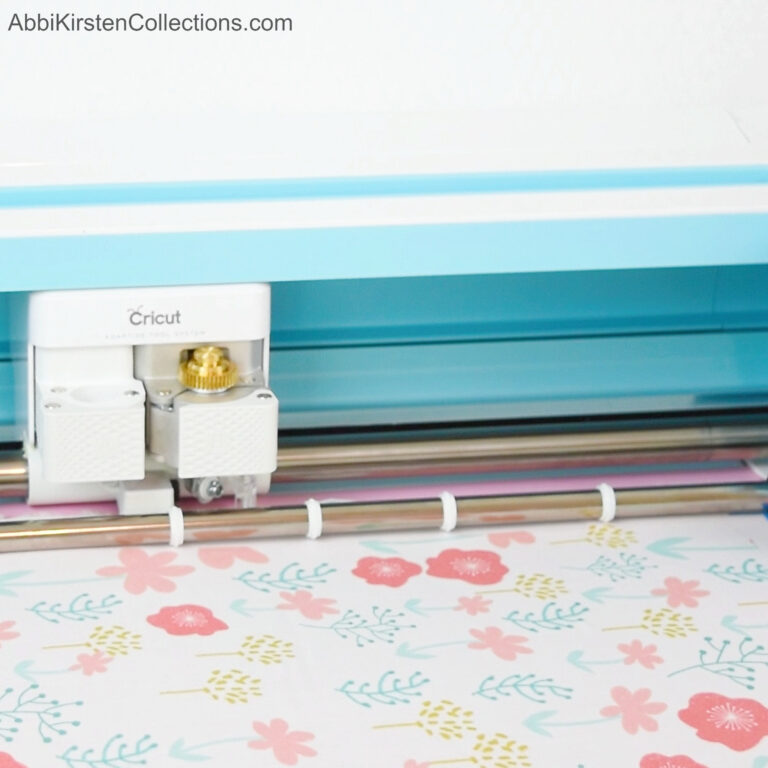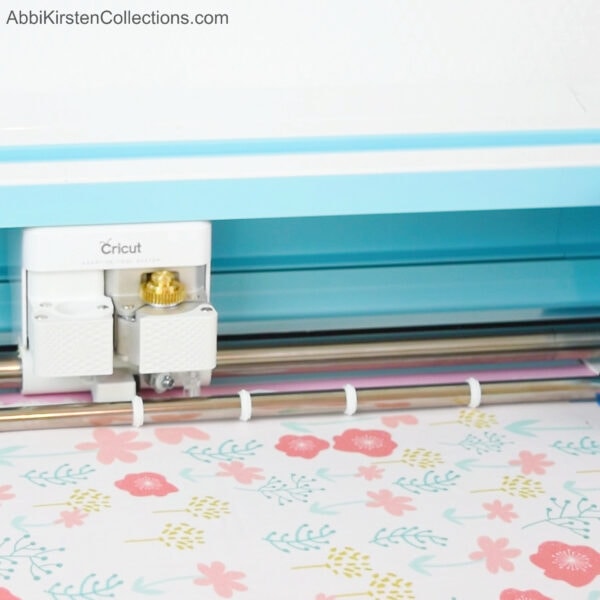 Do you need a special blade to cut fabric with Cricut?
Cutting fabric with a Cricut is really popular. Cricut does have a fabric blade that works with the Explore and the Maker machine, but you can also cut a lot of fabrics with the fine-point blade. For those who own the Cricut Maker, I always recommend using the rotary blade for the cleanest results.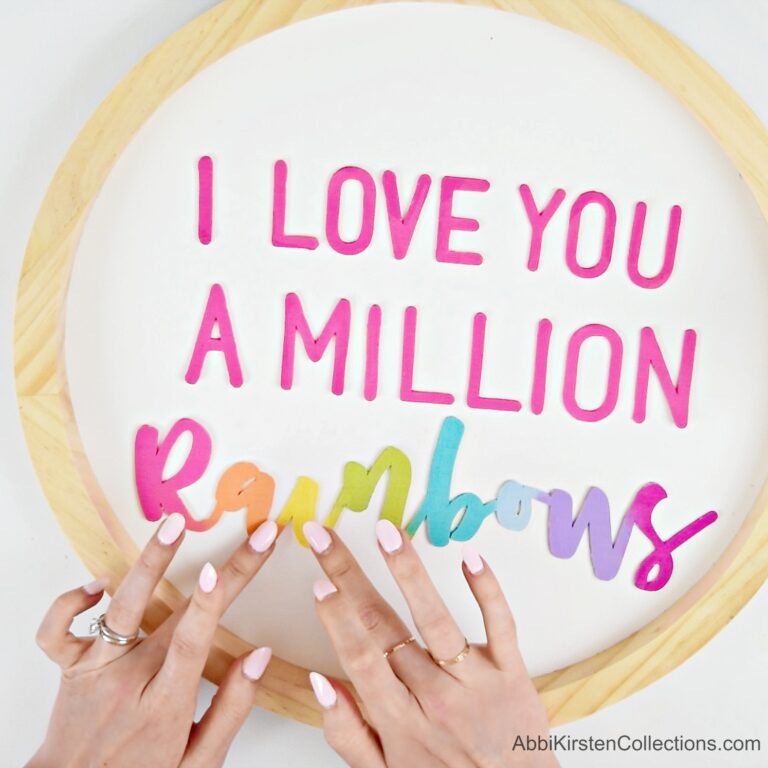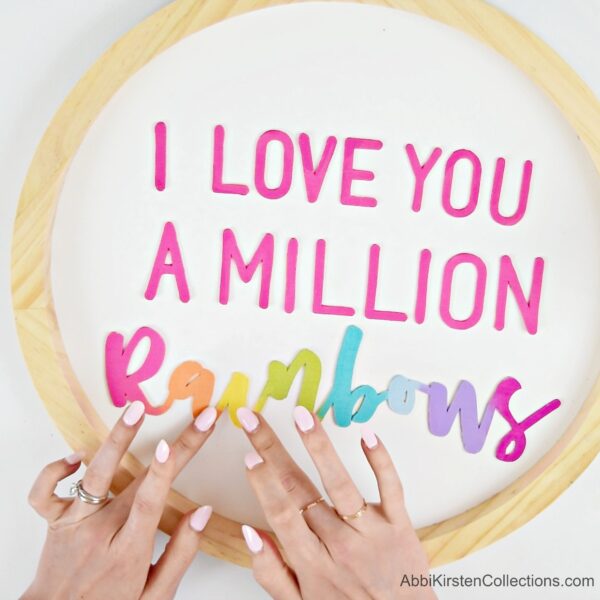 Can my Cricut cut wood?
Yes, Cricut can cut wood! The Joy machine is the only one that cannot because it is not powerful enough. The Maker machine is the best at cutting wood because of the knife blade. The Explore machine requires some additional creativity to make it cut wood, such as using the deep point blade and upping the pressure settings in the Material Settings in Design Space.
For best results cutting wood with your Cricut, use the Maker machine, knife blade, strong grip mat, and painter's tape to hold the wood in place. The best wood to use with your Cricut is 2mm birch or balsa wood.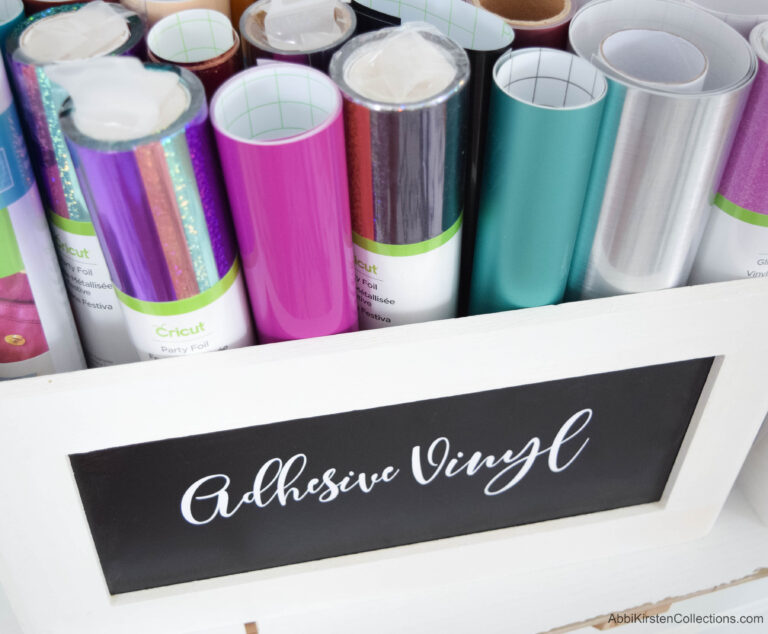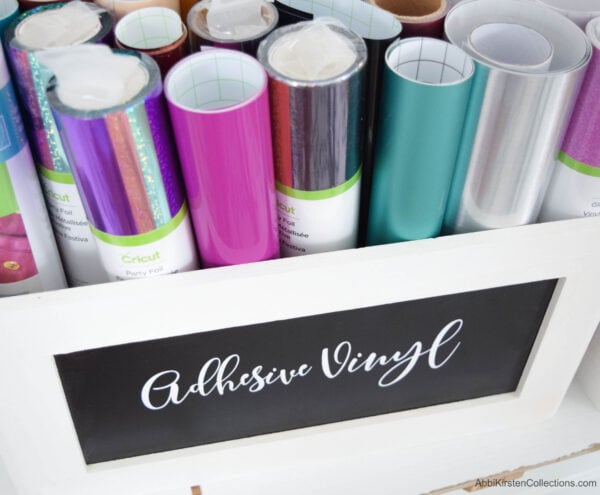 Here are the most common materials crafter like to cut with their Cricuts. Take a look at Cricut's full list here.
Learning how to use Design Space for Beginners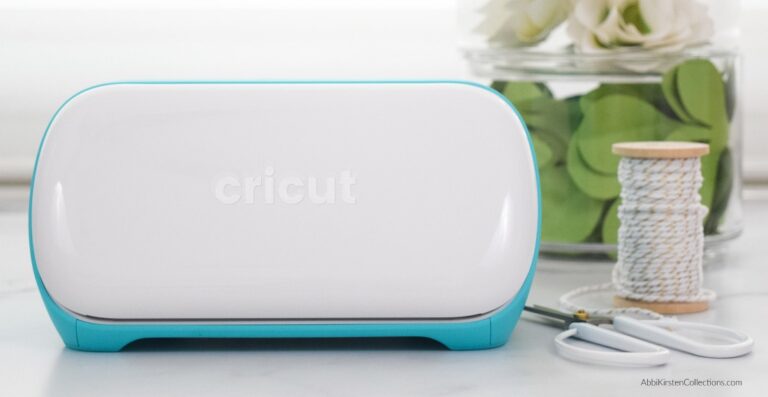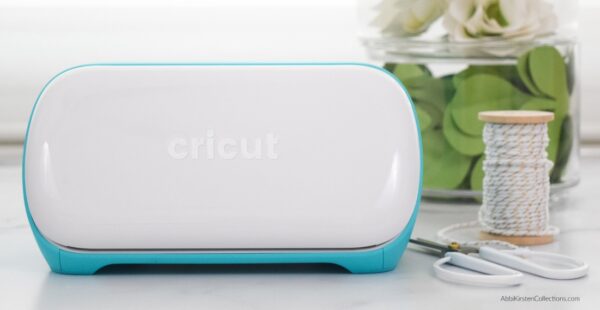 Here's a little secret: learning a Cricut machine is easy; understanding the Design Space software usually poses a challenge for most newbies. If you feel lost in Design Space, rest assured you are not alone.
Learning your Cricut machine means finding the right help from a consistent source. The key is learning how to master Design Space BEFORE throwing your time away on trying to build crafts that didn't seem to succeed.
Here are some of the most important functions to know when getting started in Design Space.
Below is a list of the most popular functions to know in Design Space. Start there, and then keep building your knowledge!
After seeing a huge need in my community to learn Cricut, I wrote my third ebook and #1 best-seller, Cricut Confidence.
This 200-plus page guide will teach you how to master all Cricut Design Space functions with easy-to-understand bite-sized lessons. Whether you own a Cricut Explore, Maker, or Joy machine, this ebook will have you crafting up a storm in Design Space in as little as a week! Desktop, iPad, iPhone, Tablet, or Android Phone devices are all covered inside this ebook, so no question is left unanswered.
Additionally, ten fun and free image files are included for practicing all the lessons – and once you get confident, you will have these templates for your craft projects! Bonus printables include learning your Cricut machine anatomy (Explore, Maker, and Joy), Design Space visual map key, glossary terms, Easypress anatomy guide, and much more!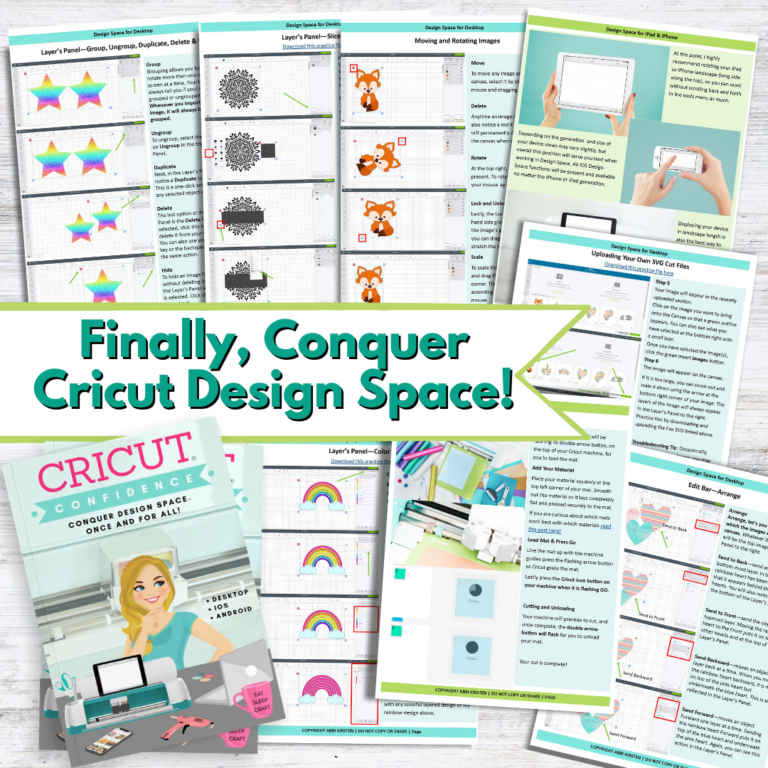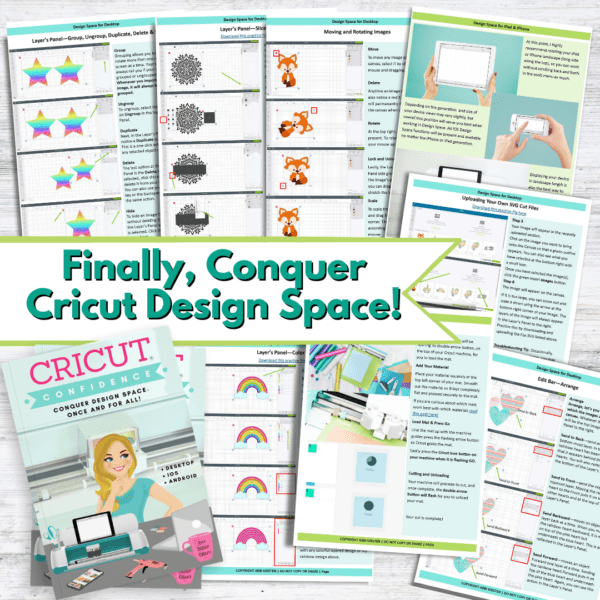 Don't forget to download your free Cricut Design Space map key
Download this freebie by signing up via the form below. If you are already a member, log into your Member account and find it in the printable section or search design #130
If you are new to Cricut or overwhelmed, please, please don't rush into crafting just yet! Follow my roadmap that has worked for tens of thousands of my readers and students – learn first, craft with success later! I want to invite you to my FREE Cricut Freedom Workshop here, where you will Learn my 3 Key Secrets to Mastering Your Cricut Machine (WITHOUT TECH CONFUSION OR OVERWHELM).
I'd love to know your specific questions as a beginner to Cricut Design Space. Leave me a comment below!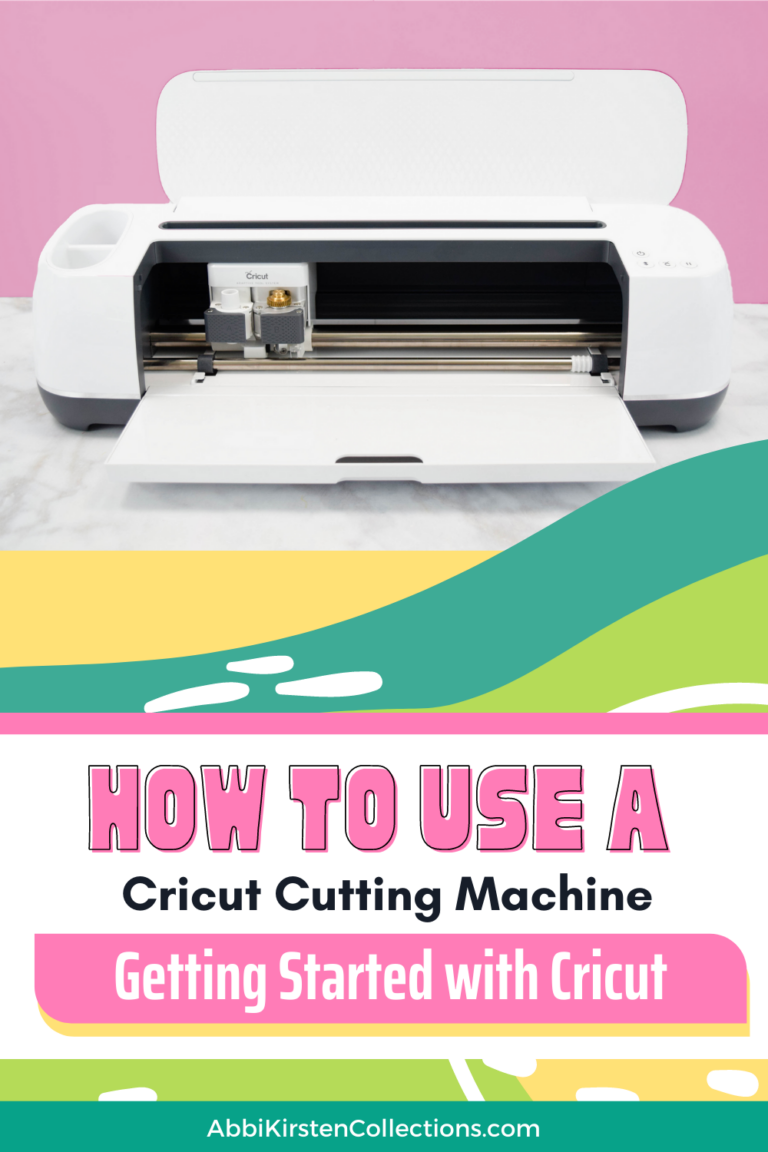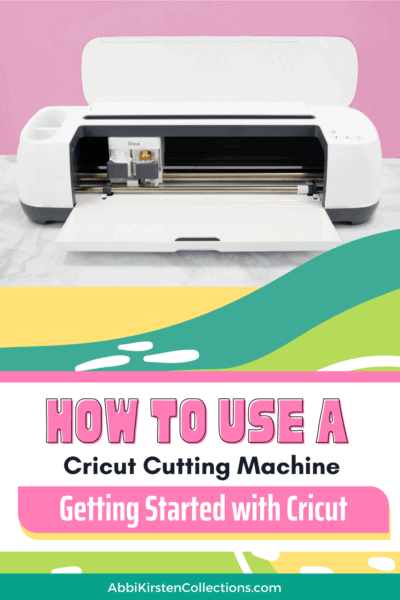 Hey, Crafty bestie! I'm Abbi!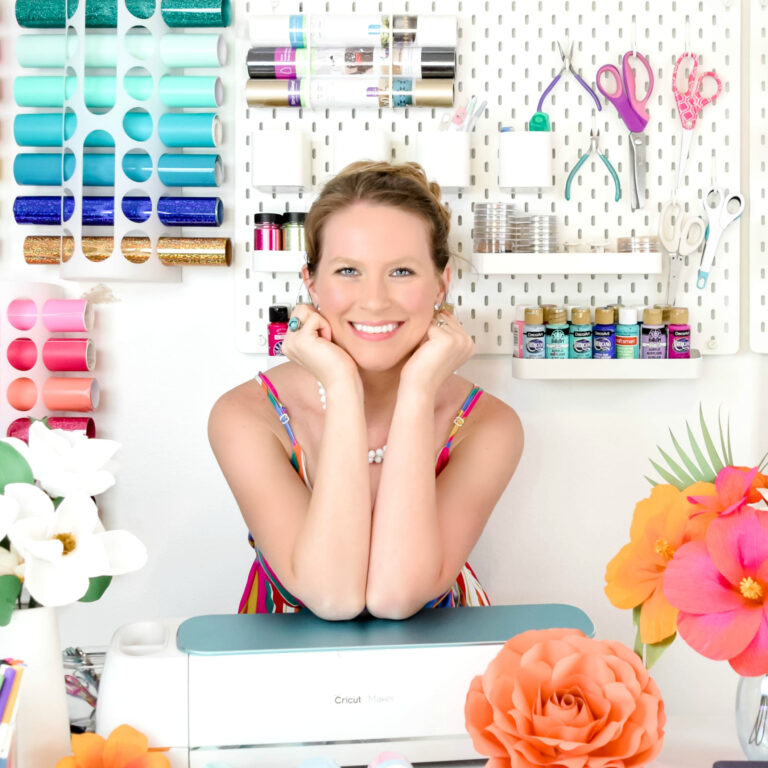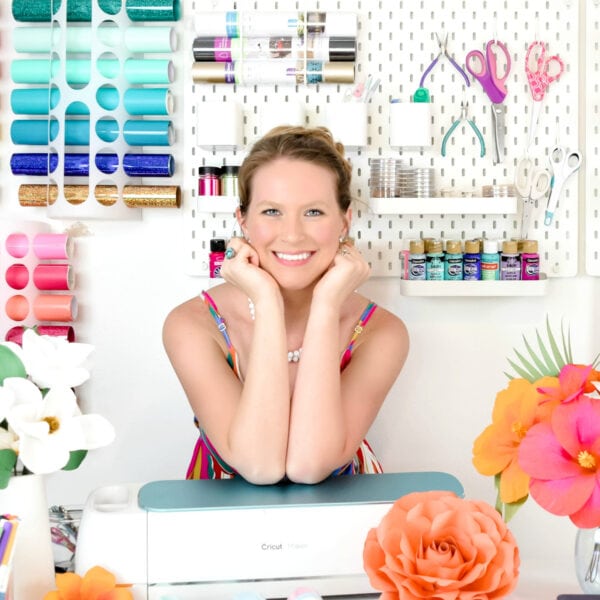 I'm thrilled you are here! I have spent the last 10+ years making messes and magic in my home studio to make the world a more colorful place, one craft at a time! I'm on a mission to nurture the creative magic inside your soul and bring that bursting imagination inside you to life with easy-to-learn tutorials. If you haven't yet, be sure to join the subscriber community to gain access to all my freebies or visit my signature design shop, Catching Colorflies!