The Paper Flowerfest has ended, but you can still get access to all the videos, templates, and bonuses with the VIP Flower Power Pass!
YOU WILL LOVE WATCHING YOUR CREATIVITY GROW WITH THE VIP FLOWER POWER PASS!
Get instant lifetime access to ALL the paper flower workshops, along with $100 worth of bonus tutorials, printable guides, and extra flower templates at 50% off for a limited time!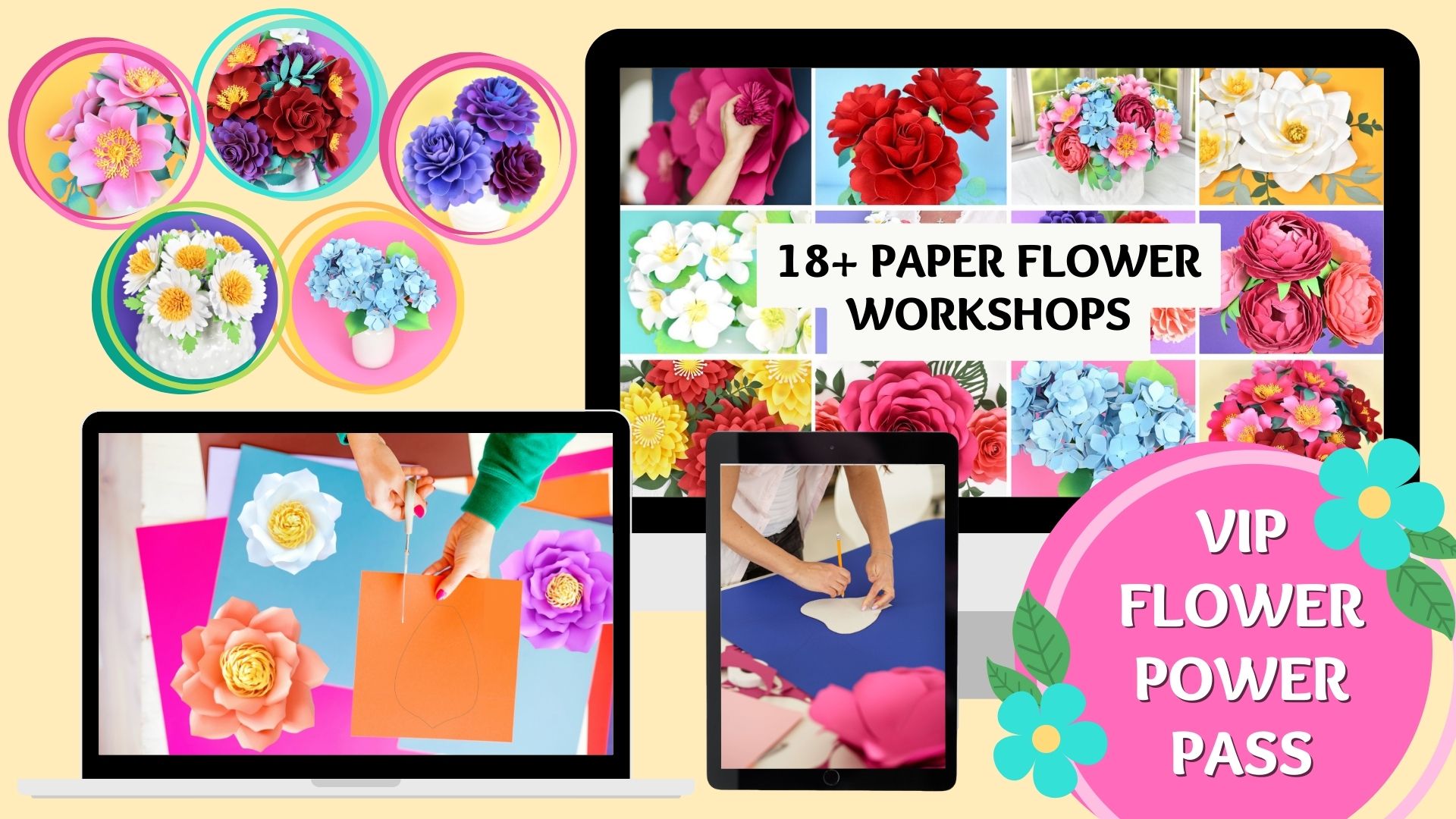 Here's exactly everything you will get instant access to with the VIP Flower Power Pass!
Master the fundamentals of crafting paper flowers, from creating your initial bloom to arranging a stunning bouquet or an eye-catching wall display!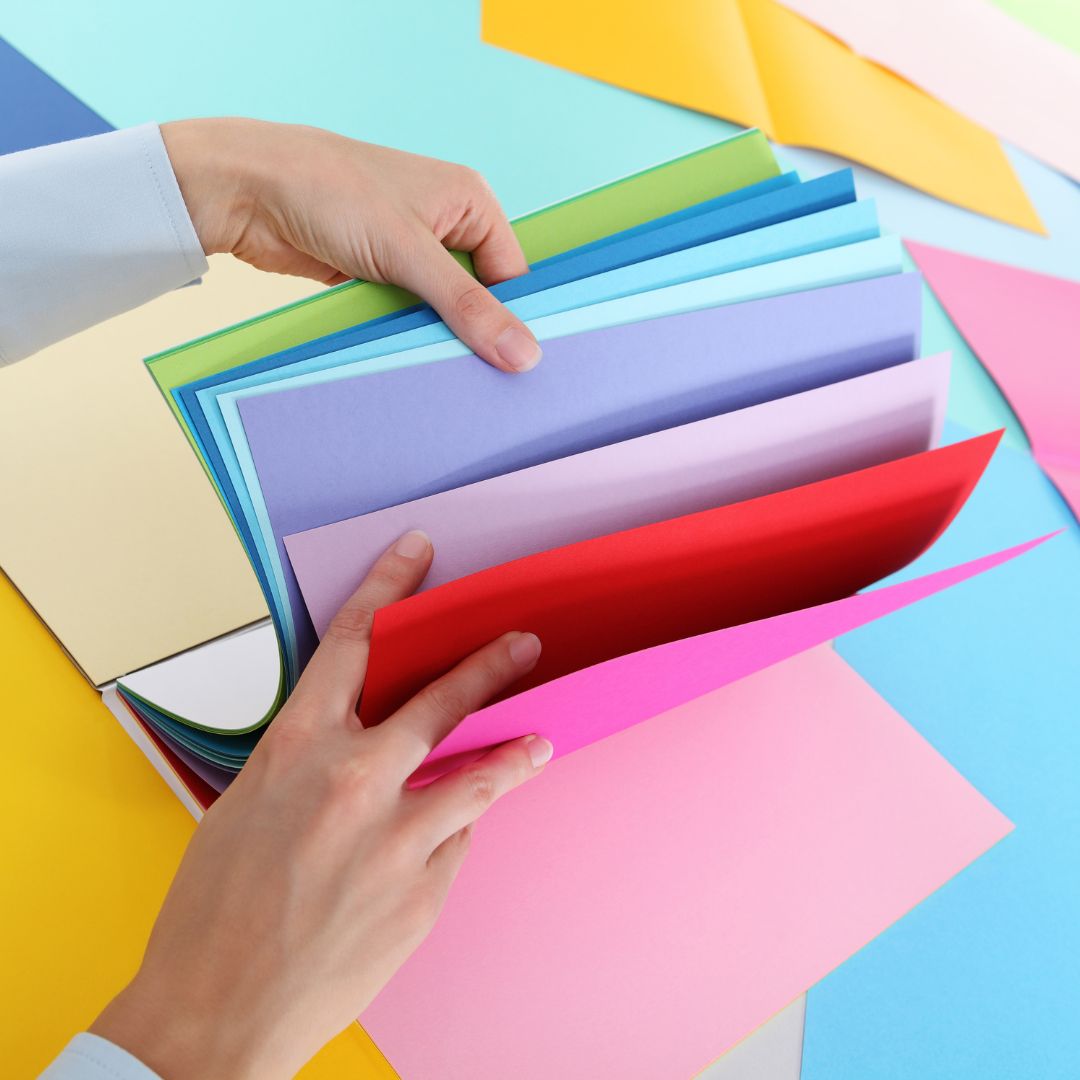 Paper Flower Supply Basics
General Cricut Set-Up For Paper Flowers
Tips and Tricks For Paper Flowers With Cricut Joy
Cutting Paper Flowers by Hand
Working With Distress Inks and Oxides
Shaping Small and Giant Paper Leaves
(VALUE: $100)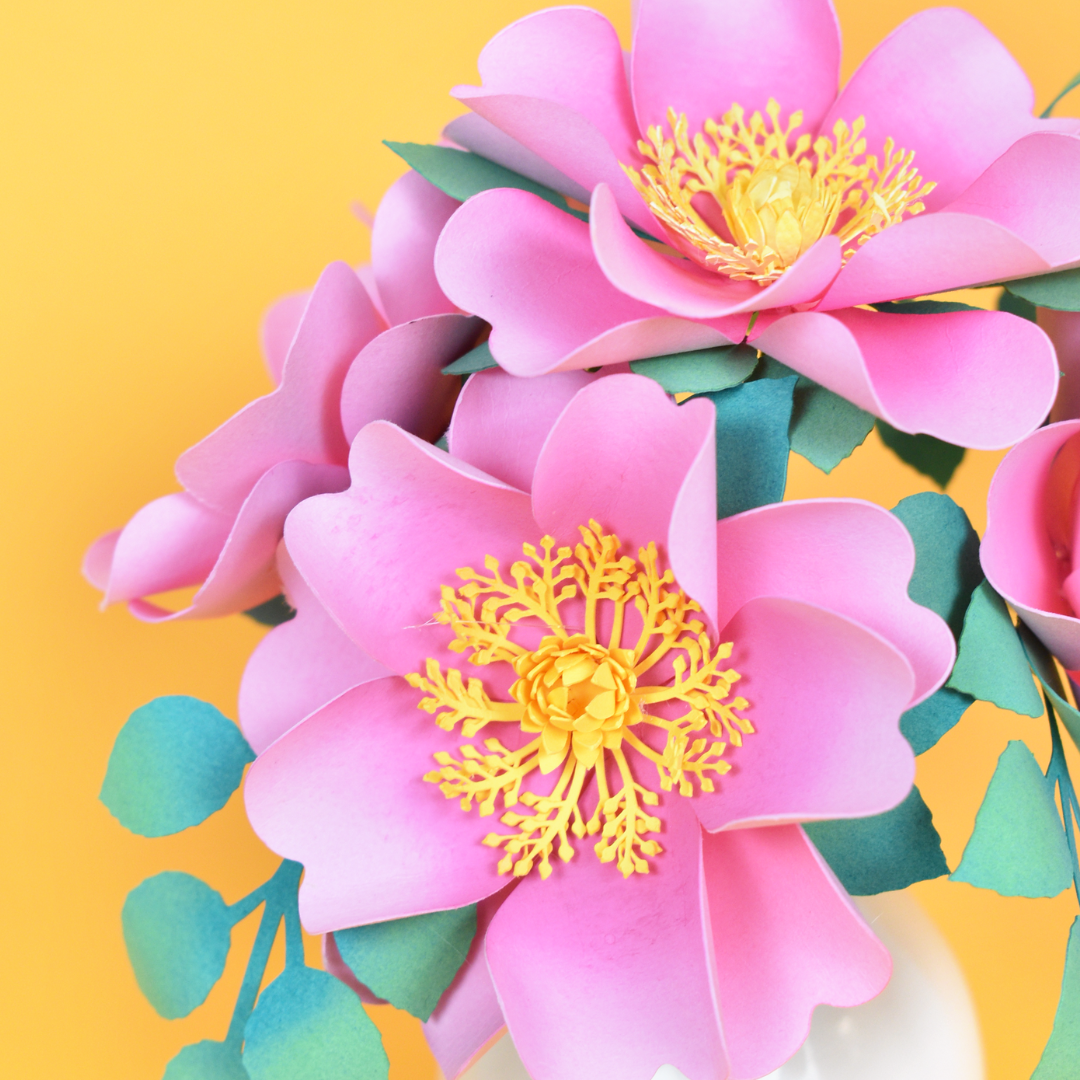 SMALL PAPER FLOWERS (TEMPLATES INCLUDED!)
How To Make Paper Hydrangea Clusters
How To Make Wild Paper Roses + Classic Rose Bonus
How To Make Hanging Paper Wisteria
How To Make Paper Geraniums
How To Make Mini Paper Daisies
How To Make Classic Paper Dahlias
How To Make Paper Peonies
(VALUE: $120)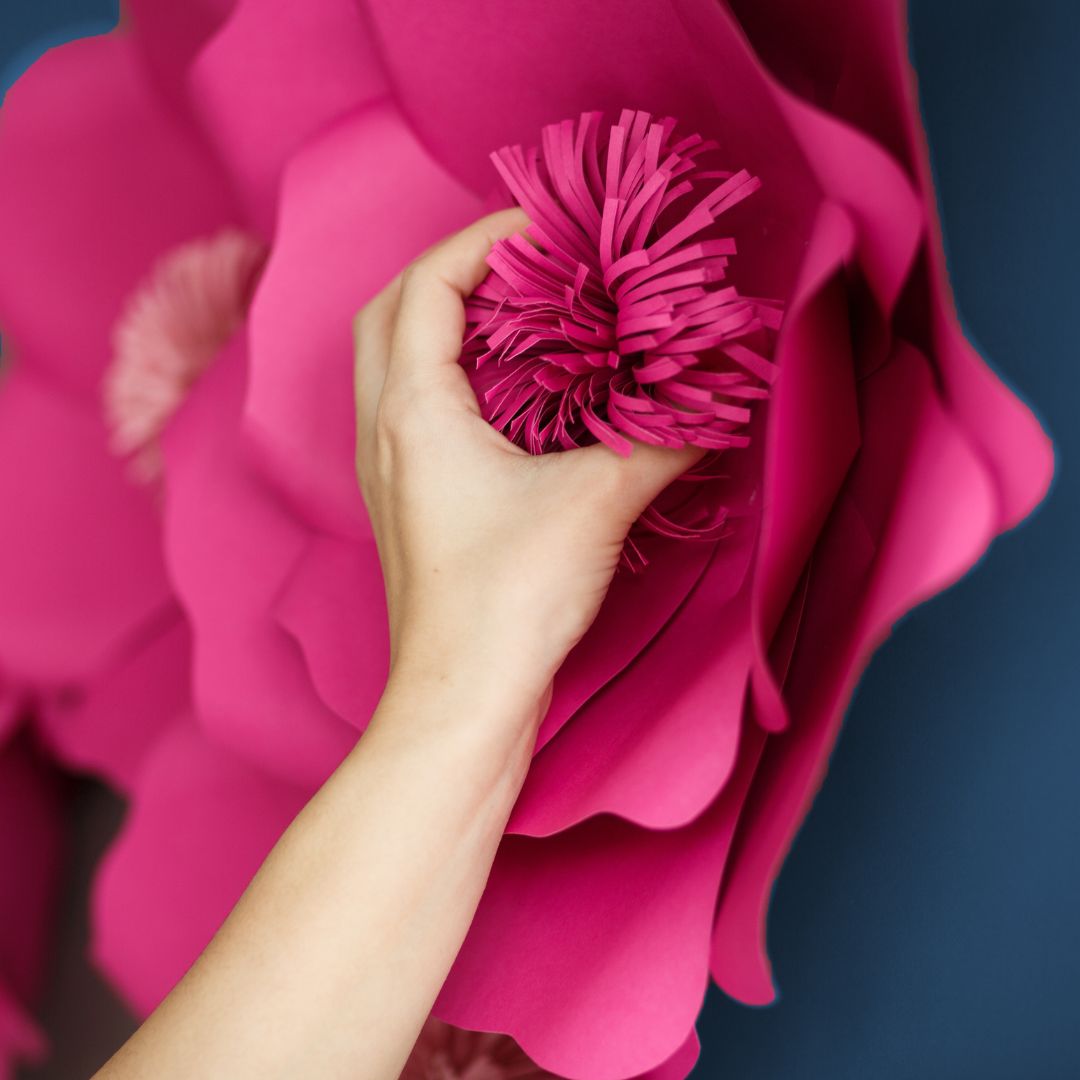 GIANT PAPER FLOWERS (TEMPLATES INCLUDED!)
How To Make Giant Paper Cora Roses
How To Make Large Paper Maggie Magnolias
How To Make Large Diva Dahlia
The Best Ways To Hang Giant Paper Flowers
(VALUE: $80)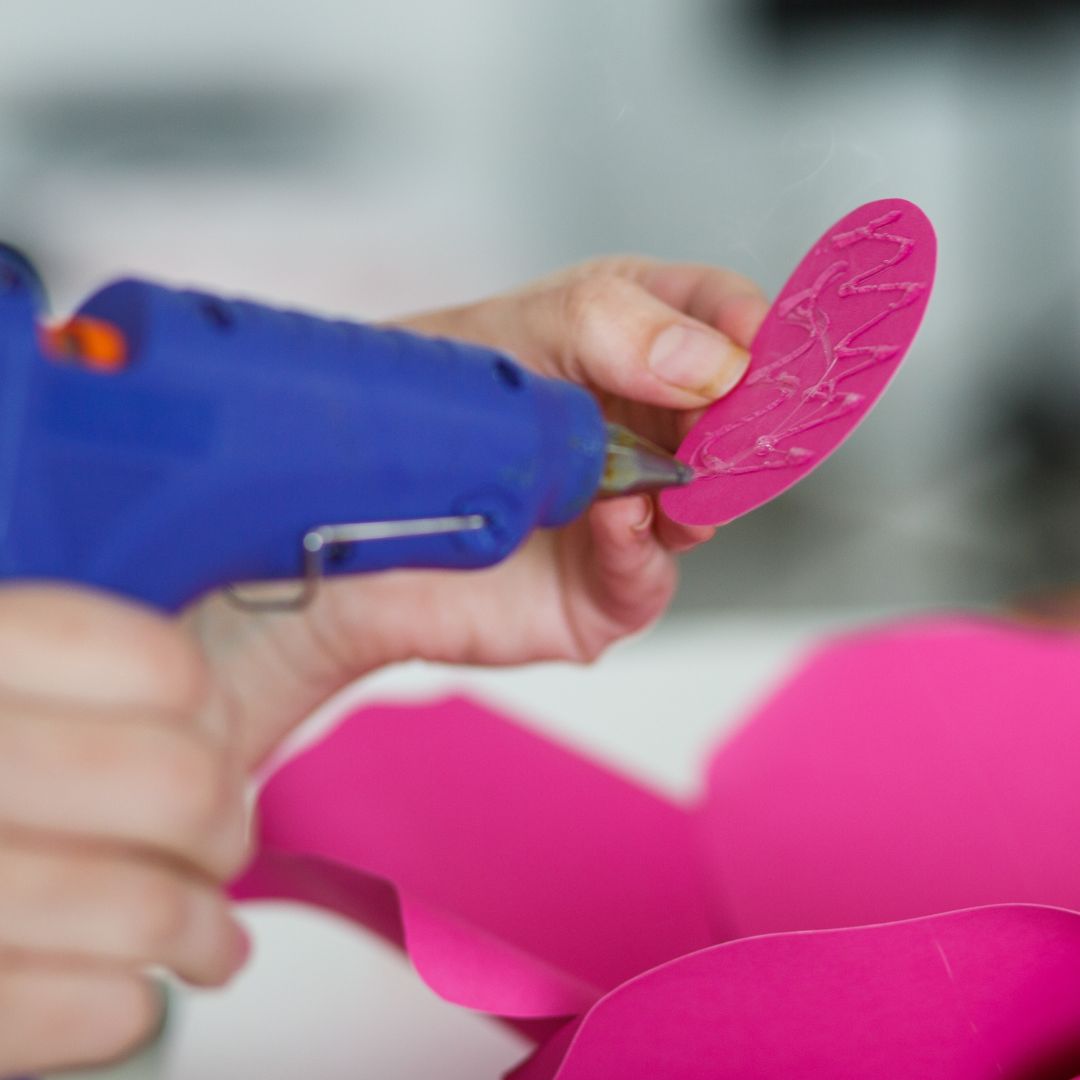 REVISIT THE TUTORIALS ANYTIME!
Rewatch the videos as often as you like. Perfect for when you are ready to take on a new skill!
(VALUE: PRICELESS!)
THE VIP FLOWER POWER PASS PRICE INCREASES TO $79 WHEN THE TIMER RUNS OUT!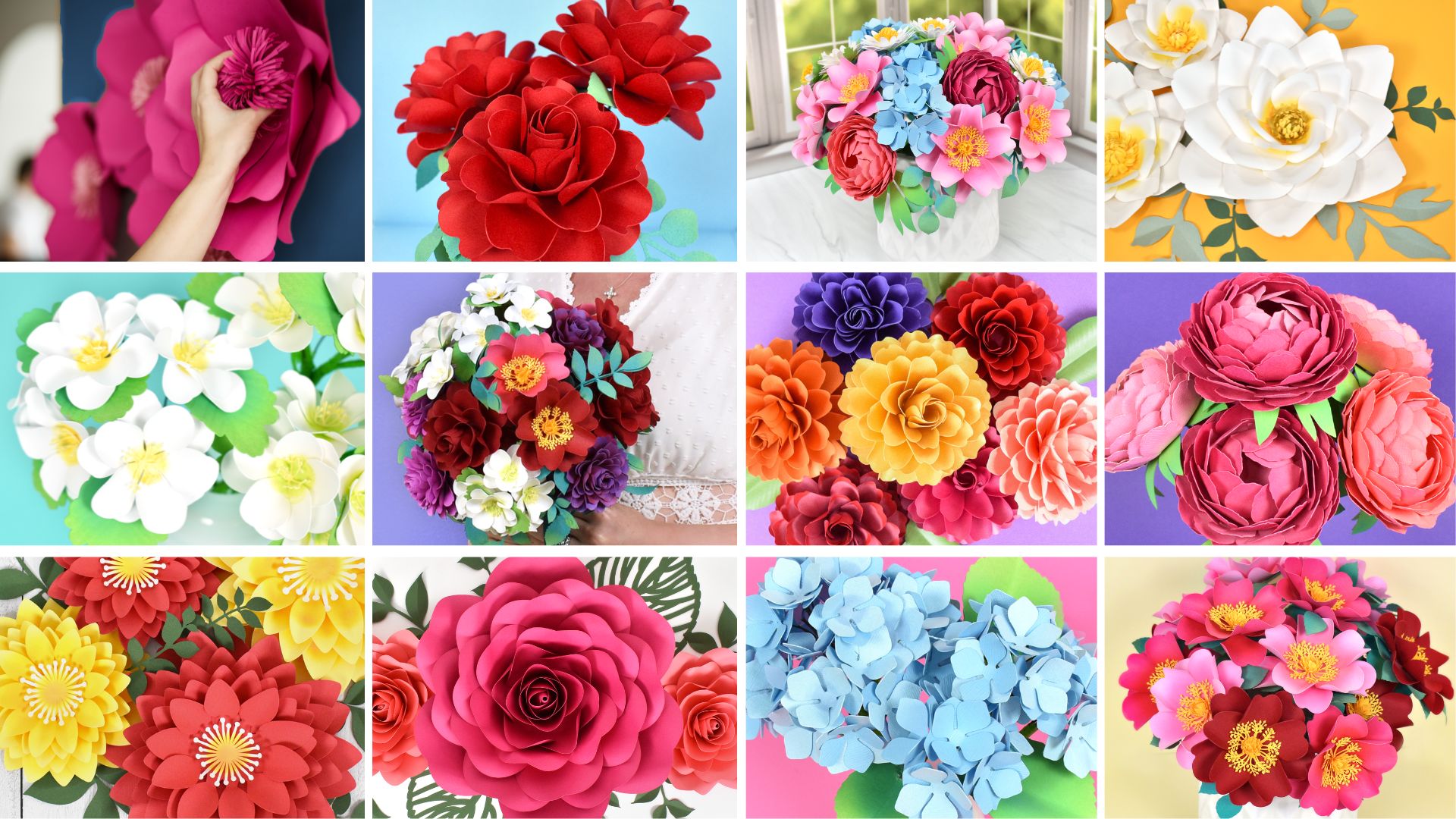 LET'S GROW TOGETHER!
The Flower Power Pass Can Help You Grow New Sklls or Blossom To A New Level!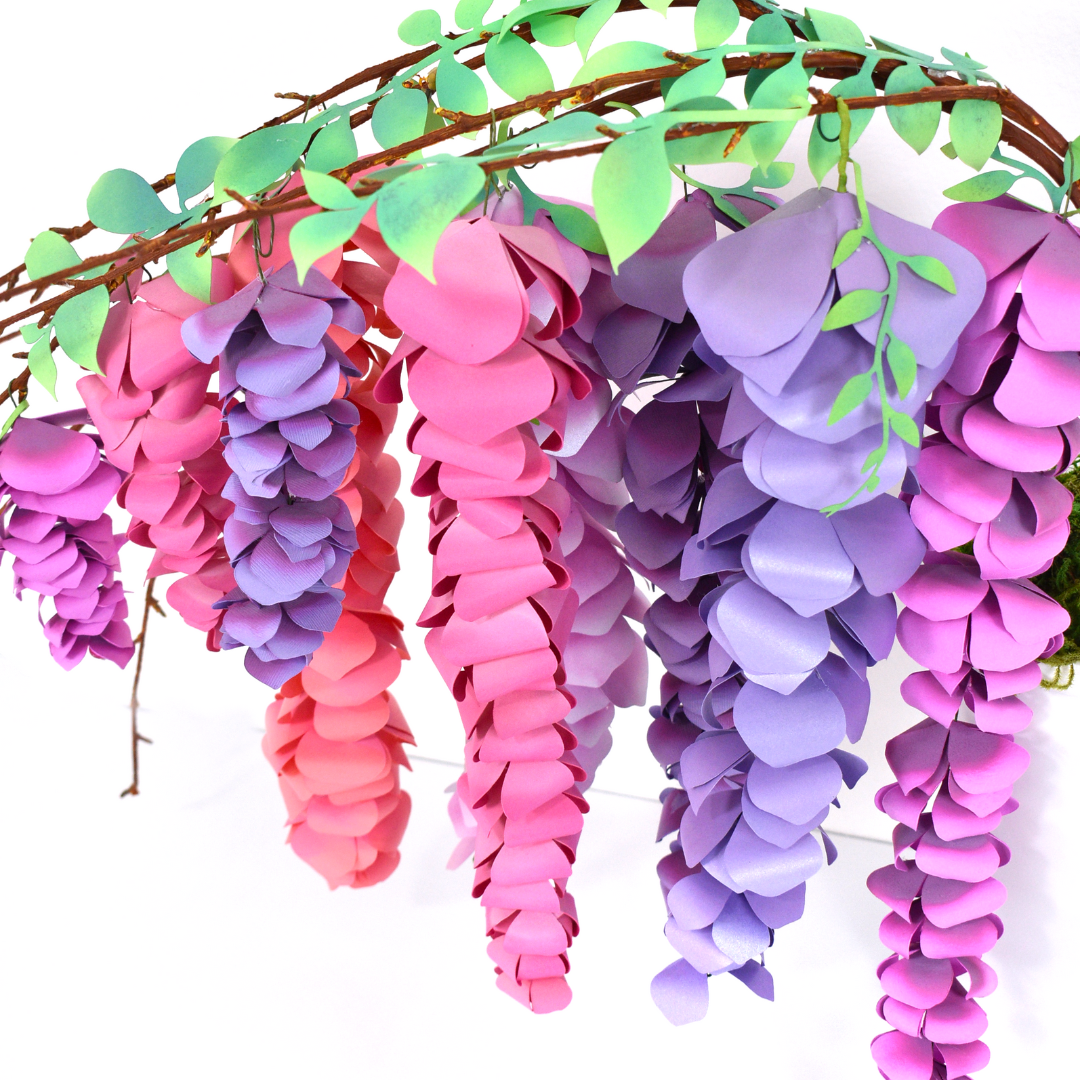 Learn at YOUR pace and on your schedule.

New to paper flowers? We've got your back and can help you launch your creative spark! Each workshop is step-by-step, so you won't feel lost. 

Experienced with paper flowers? Then you will enjoy all the projects and inspiring new ideas that will grow your creativity to a new and exciting level!

Get involved in a paper-flower-loving community!
Get instant access. You don't have to wait for the event to start!
Online resources for supplies.
Community support.
Endless creativity!
GET THE VIP FLOWER POWER PASS
$79 $49
Ongoing access to all 18+ paper flower workshops

Paper flower templates in SVG and PDF printables

Bonus tutorials including, garden roses, orchids, paper butterflies, paper flower wreath and crepe flower tutorials ($100 value!)

Video transcripts & closed captions

Active Facebook community connection and support to help you with questions even after the summit is over (Priceless)
GET READY FOR YOUR CREATIVITY TO BLOSSOM!