SUPPLIES FOR THE LABEL WORKSHOP
Cricut Cutting Machine - Any full-size machine that does Print Then Cut, or you can use the joy with a pen instead! I cover this in the video.
Luxoton waterproof vinyl sticker paper
Circle punch (if you are not using a cutting machine, you can still print these out and use a circle punch to make them!
Labels, images, or printables from Abbi Kirsten's Craft Vault - Get this set for free for a limited time, or join the membership for unlimited access!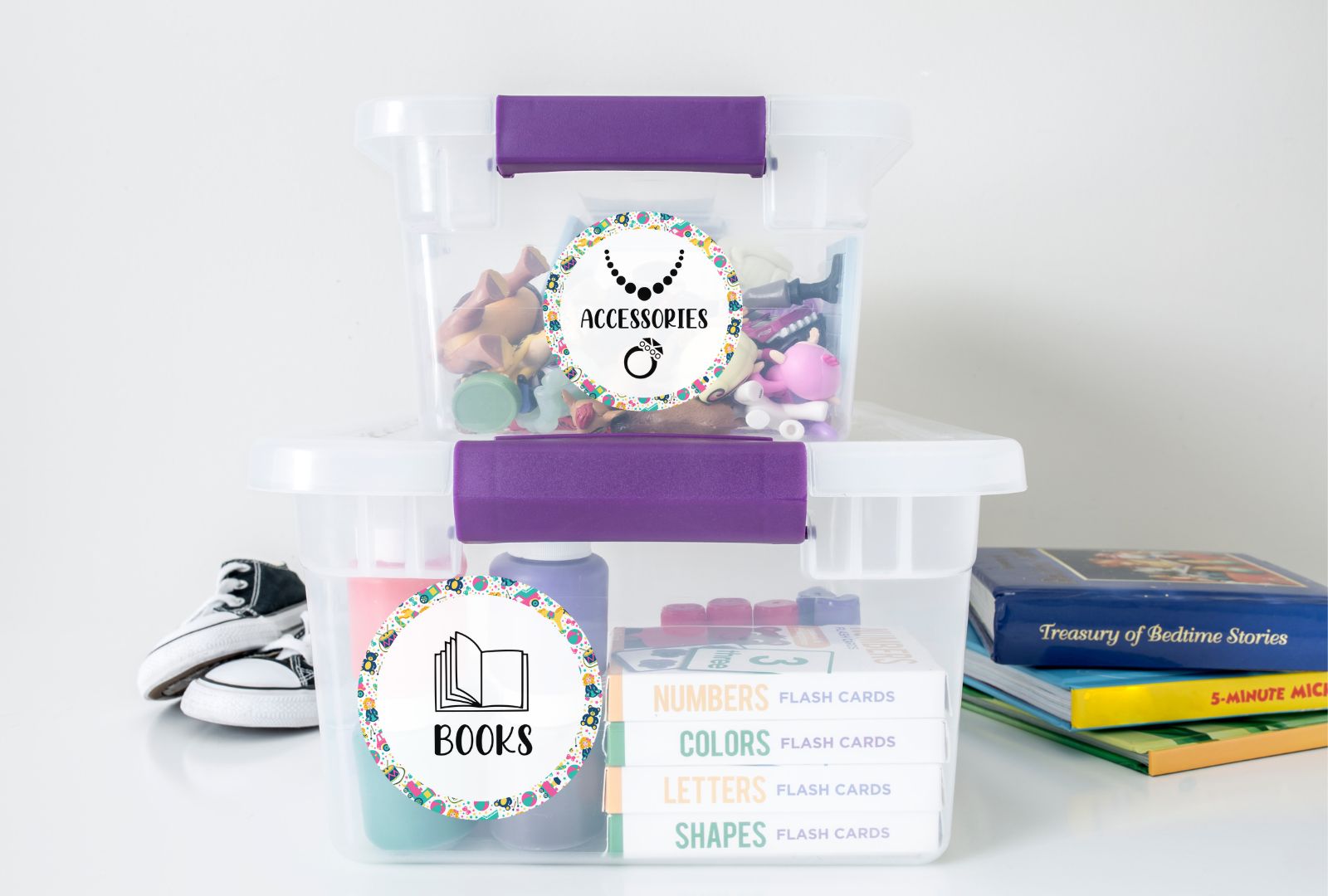 HOW TO ACCESS THE LABEL TEMPLATES
EXCUSIVE FREEBIE BY ABBI KIRSTEN COLLECTIONS
EXISTING USERS
If you have already created an account for Abbi Kirsten Craft Vault, you can log into the Vault and find the seasonal label set for free for a limited time (this freebie expires September 30th!)
FIND THE FREE COLORED SEASONAL LABELS HERE
FIND THE FREE BLACK-AND-WHITE SEASONAL LABELS HERE
For unlimited access to all the label designs, including kitchen labels, kids labels, bathroom labels, garage labels, pet labels, and more, join Abbi's Premium Membership here!
NEW TO ABBI KIRSTEN'S CRAFT VAULT?
Enter your name and email below to create a free account in Abbi's Craft Vault.
Check your inbox to set a password and enter the Vault.
Once you've created your password, you will be inside the Vault! Find the label printables with the keyword "labels," or just click here to be taken to the page directly.
Log back in any time and download more freebies or upgrade to Premium to get even more labels and Cricut crafts!