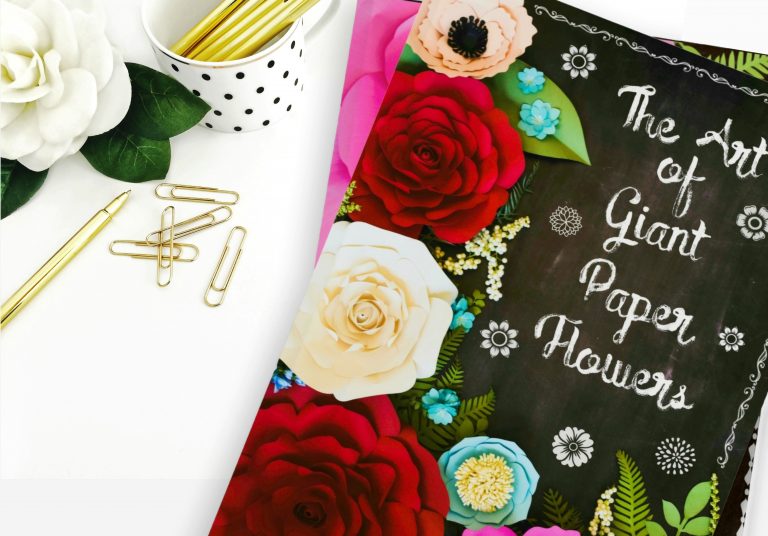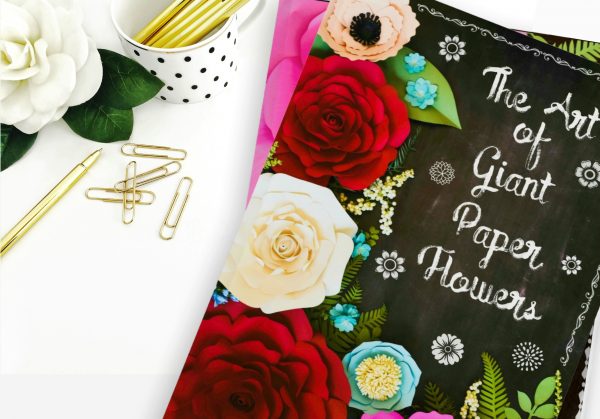 Giant Paper Flower Book and Template Workbook
DIY-ers, crafts, event decorators, are you looking for your next craft obsession?!
Then be sure to check out this ultimate guide to creating giant paper flowers, a go-to source book for building beautiful, customized paper flower displays, designed for someone just like you. From wedding backdrops, baby or bridal showers, and themed parties to interior home, school and office design, giant paper flowers can add the perfect touch of playful or sophisticated decoration to any setting.
Your purchase includes a tastefully designed 220-page FULL COLOR hardback art book with complete step-by-step instructions on how to craft gorgeous giant paper flowers PLUS a full separate template workbook!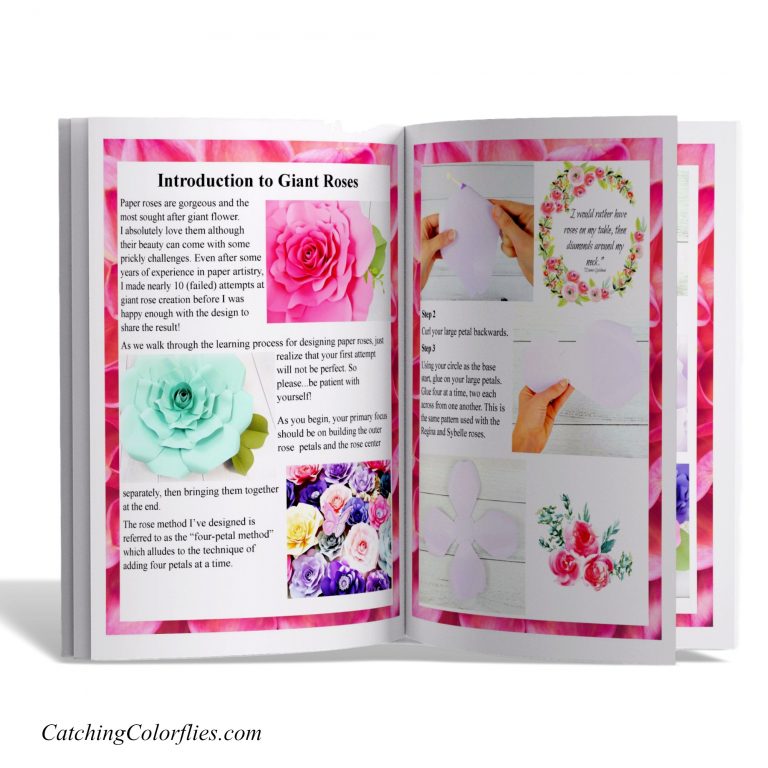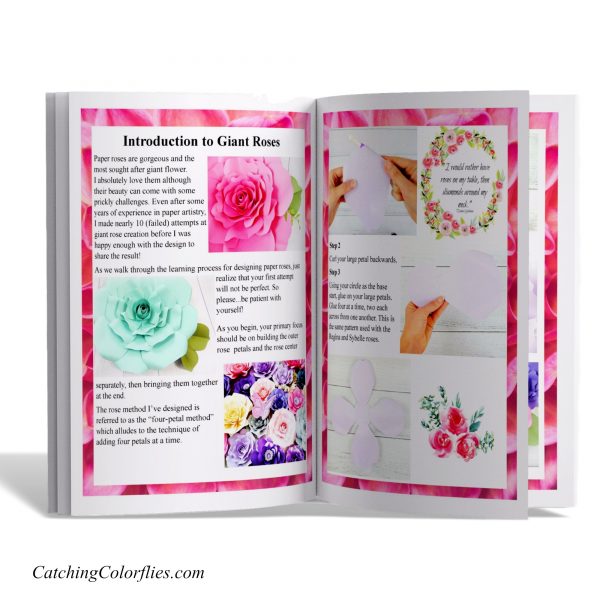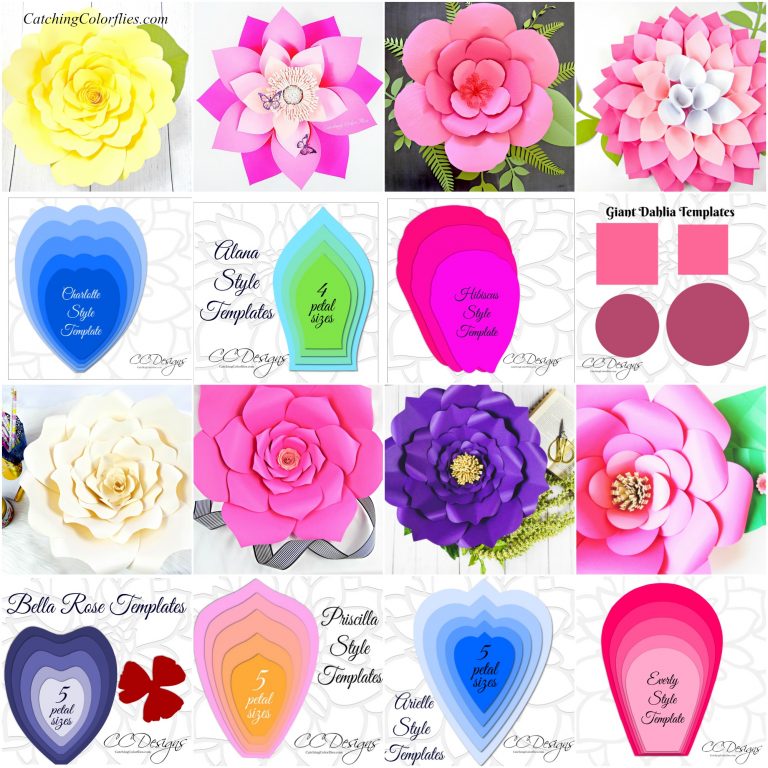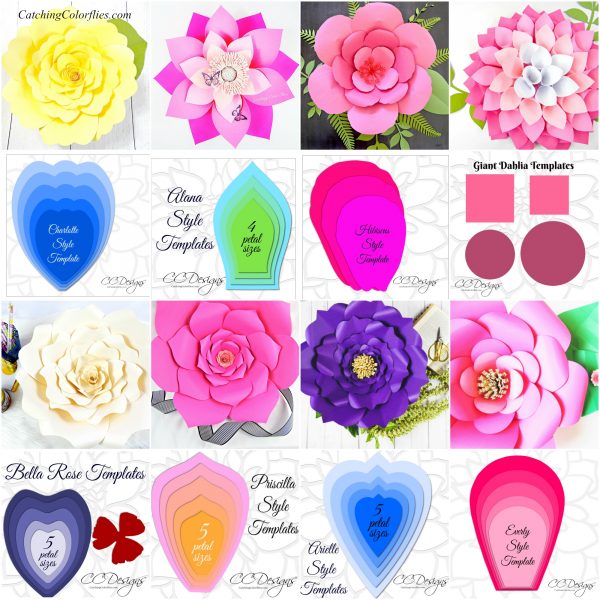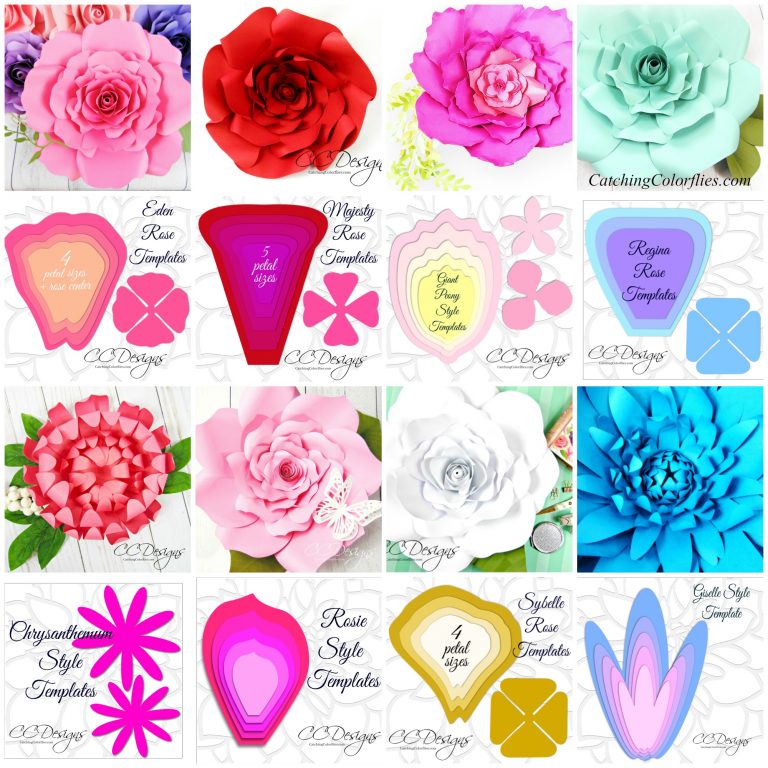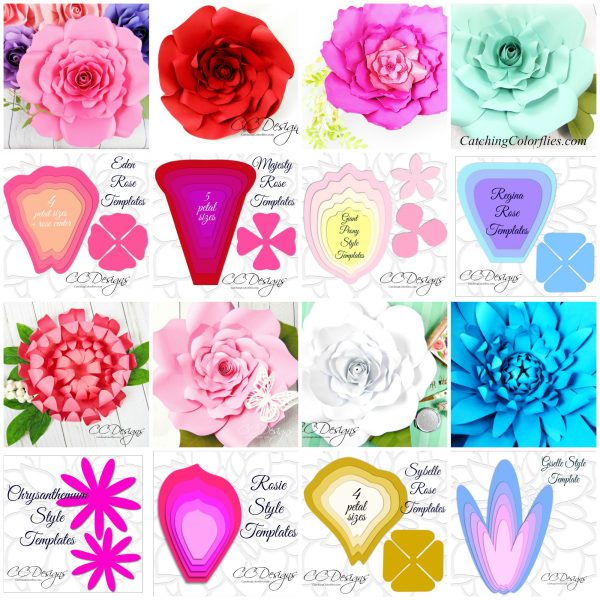 Contents of the Giant Paper Flower Book
The 220-page, Art of Giant Paper Flower Book provides 24 step-by-step tutorials that include instructions on:
three easy methods of building paper flowers (basic method, 4-petal method, roll method)

easy pompom centers

building giant roses

creating center variations

creating giant leaves

petal curling variations

hanging a paper flower

building a backdrop

stemming a giant flower

assembling a supply list (scissors, card stock, glue gun, etc.)

AND MUCH MORE!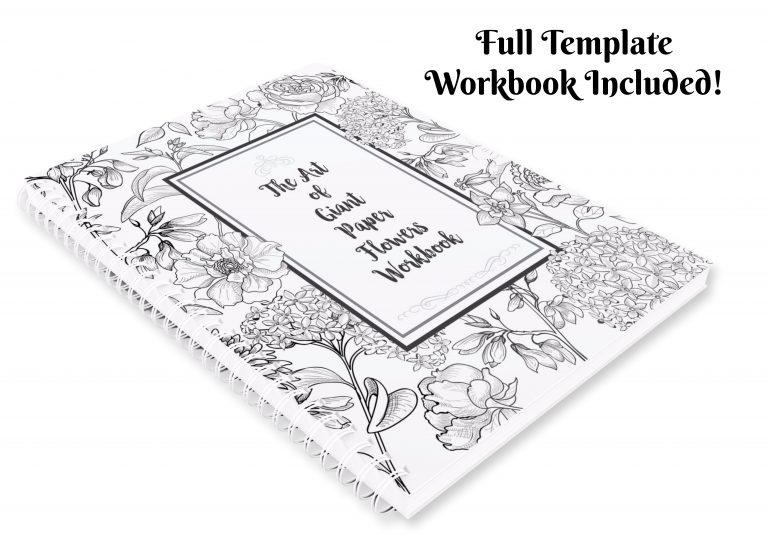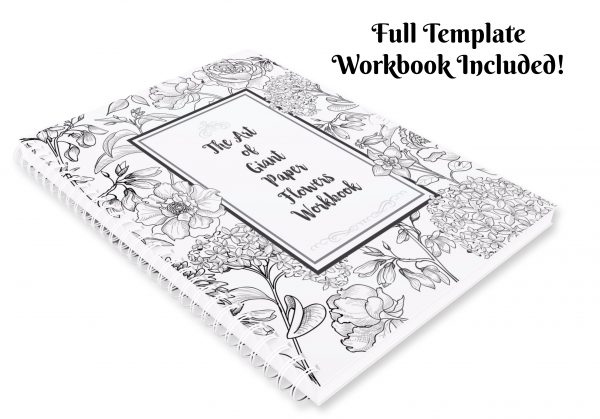 Contents of the Template Workbook
 The Template Workbook, included with your purchase of the Giant Paper Flower Book, consists of 16 flower templates (all rights reserved): 7 original giant rose templates, 9 original giant flower templates, 2 rosette centers, and 3 leaf templates.
Whimsical names given to these flower beauties include: Arielle Style, Everly Style, Priscilla Style, Bella Rose, Giant Dahlia, Hibiscus, Eden Rose, Majesty Rose, Sybelle Rose, Rosie Rose, Regina Rose, Small Regina Rose, Alana Style, Charlotte Style, Chrysanthemum. Giant Peony, and Giselle Style as well as Rosette center, Rose leaf, and Basic leaf. (View the collage images to preview their individual look.)
This book and workbook hold a wealth of information, fun, and beauty so Add to Cart to get started making these fun and pretty paper flowers! We offer secure checkout with any major credit card as well as Paypal.
And thanks for shopping at CC Designs! 

Click here for the hard copy book, "The Art of Giant Paper Flowers."
Click here if you are interested in the e-book version of "The Art of Giant Paper Flowers".