Free 2019 Printable Calendar
This post may contain affiliate links that won't change your price but will share some commission.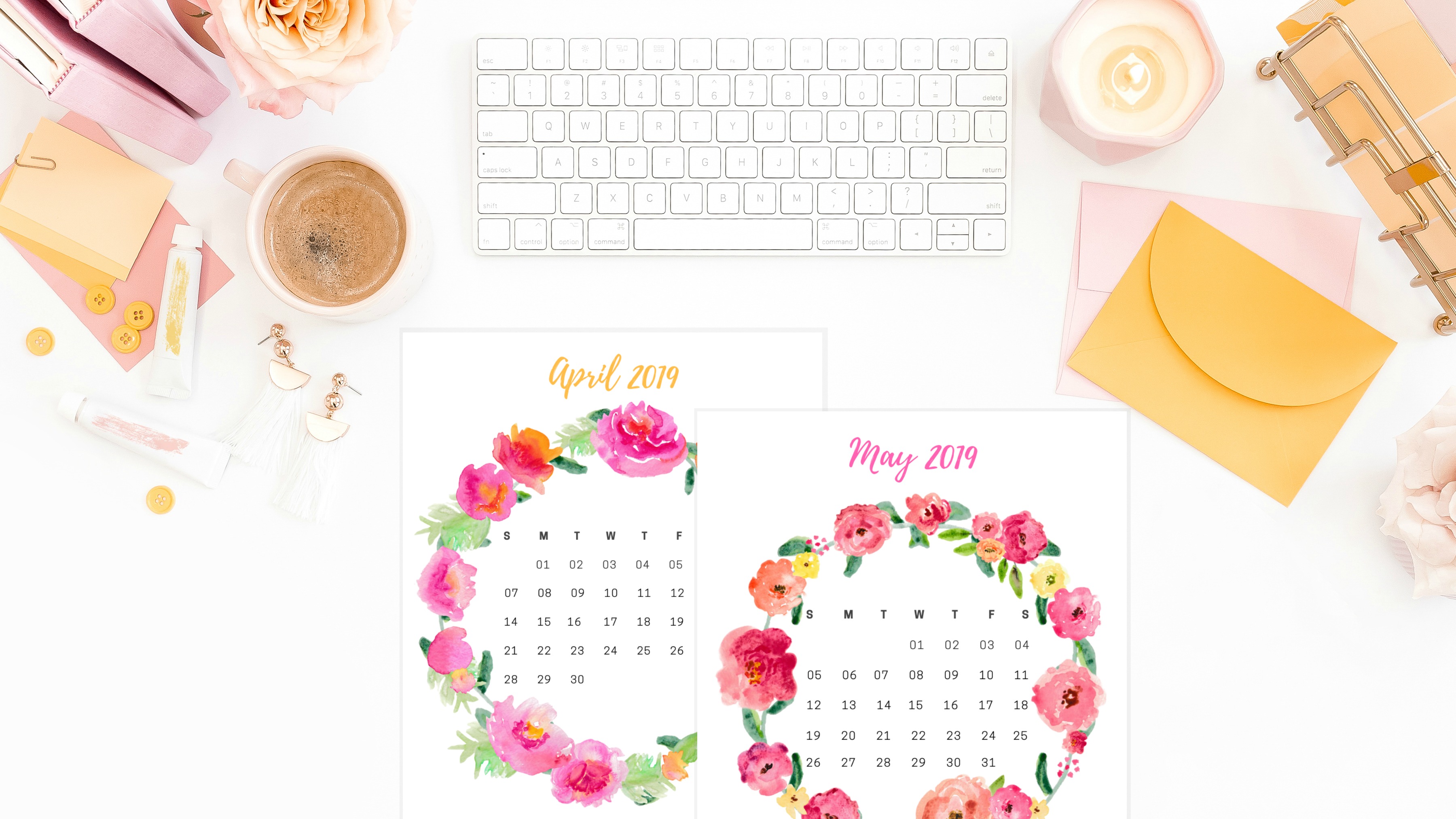 Free 2019 Printable Calendar
2018 is about to end and all my plans and thoughts for 2019 are well underway! Since I know I am not the only one who thinks ahead, I thought I should get my 2019 plans going with a new calendar design. Since you know I love to pass my designs on for you to enjoy, I decide to gift you my new free 2019 printable calendar!
I went totally colorful and floral this year with these watercolor flower wreathes and bright pastels. In addition to the seasonal floral colors, I also added a monthly inspirational quote to keep you motivated towards your goals and plans. Download it below after indulging me by reading my very special announcement!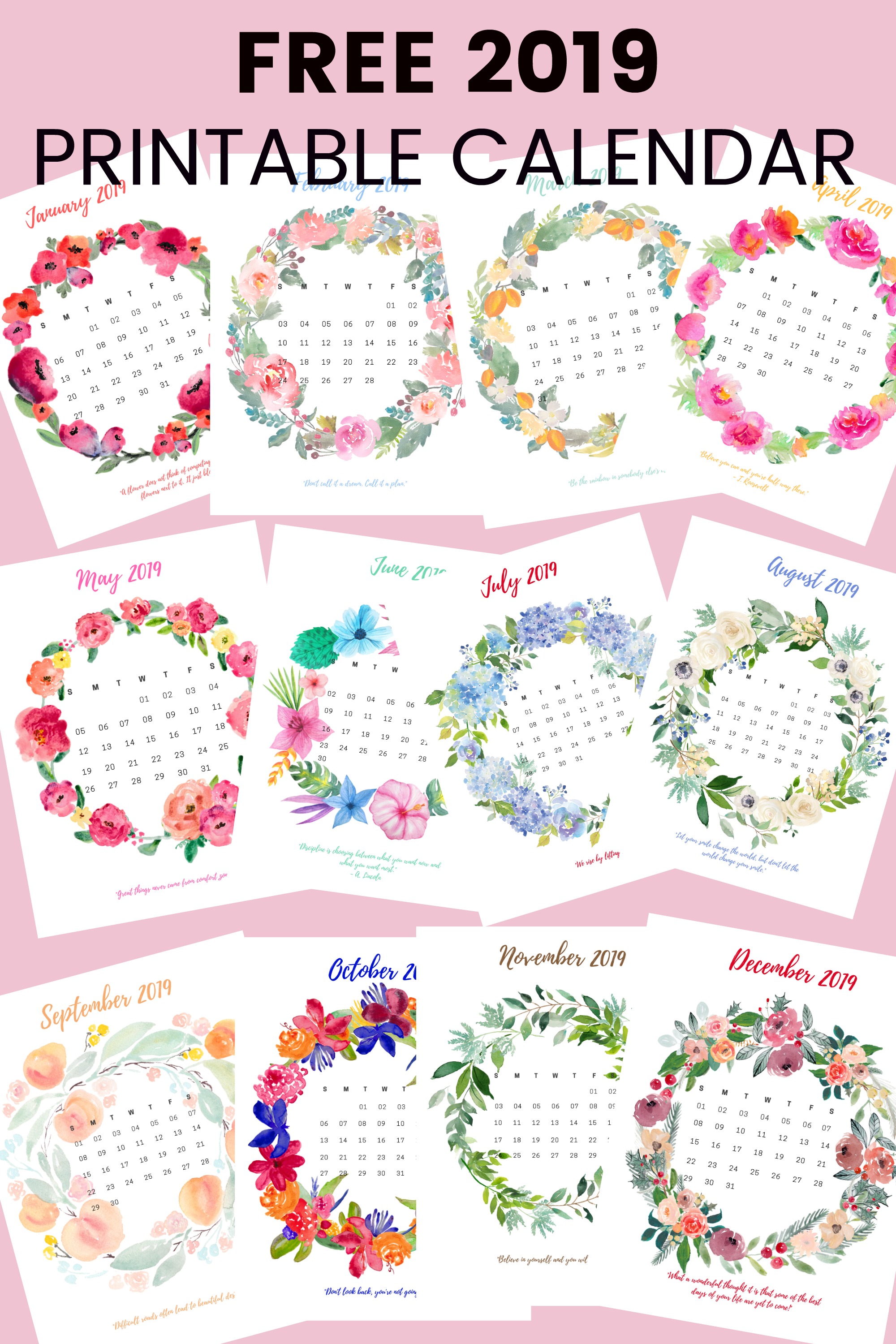 What's coming in 2019 for YOU!
I know that 2019 is going to be out of this world for my business and for you too! Because I am finally so excited to announce that I will be launching several new courses throughout the new year, starting with my course new signature course, Time Freed – a creative entrepreneurs guide to freeing your time and accomplishing your goals. Yup, even if you wear all the hats!
Sounds cool, huh? Trust me it will be off the hook!
I'm going to let you in on my 10 time secrets that have helped this Mom of 2, and full time bread winner, build the creative business I once could only dream about. It all starts with how you manage your time and approach your goals!
My 10 module course with planner packed worksheets and videos will included all 8 years of knowledge on time management strategies that took me to multiple six-figures in less then 3 years!
Why did I start with this course? Because I hear so much desperation and overwhelm from my fellow creatives and crafters who want to get more done in their business or even just need to find the time to start one, but feel totally stuck. I want to un- stick you in the new year, so 2019 can be your best year too!
In addition to this course I will also be launching 2-3 others over 2019 including everything I have learned that helped me scale my creative crafty biz to multiple six figures in less than 3 years. 
PLUS I will be opening a brand new community Facebook group for like-minded crafters and creative business owners, so we can all carrel our creativity and encourage each other!
Whew! See, I told you it will be a flipping fantastic year!
My new Time Freed course will launch January 2019! 
So full circle, after I dangled that very brief bit of news. To download your free 2019 printable calendar sign up for my email list below and find it in the planner section of my craft resource library!
Already a subscriber?
Just login here (use the password given in your first email from me when you signed up) and download it!
Want to keep tabs on this Time Freed course magic and my other courses? Uh yeaah.
Download your free 2019 printable calendar by clicking the button below and stay up to date on crafts, courses and creativity! Don't want to wait? Browse my creative biz resources here!
Remember you will find the calendar in the planner section of my library!