How to Make Your Website Look More Professional: 10 Tips for Handmade Businesses
This post may contain affiliate links that won't change your price but will share some commission.
How to Make Your Website Look More Professional: 10 Tips for Handmade Businesses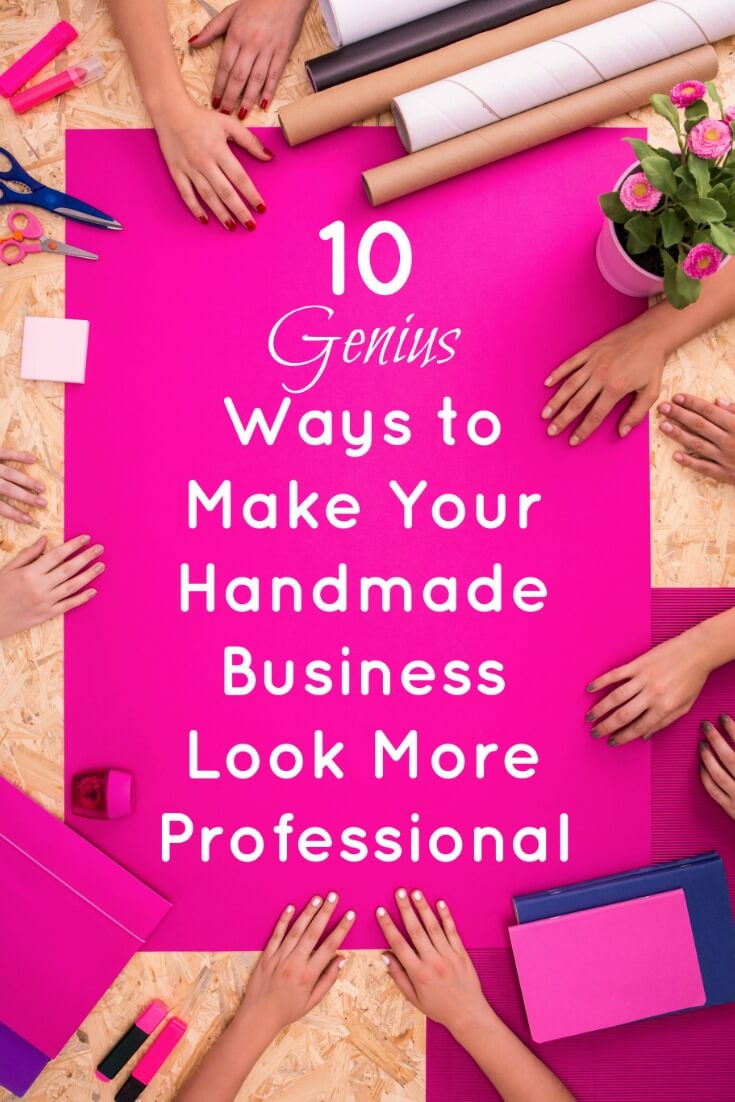 Even as a crafty entrepreneur you need to learn the best ways to make your handmade business stand out from the crowd. Follow these 10 genius tips to learn How to Make Your Website Look More Professional. 
1. Have at least 3 operational social media channels and use them well.
Did you know that most people won't even take your online business seriously unless you have at least two or three active social media platforms?
In fact, according to adweek.com, the G/O digital company found that 62% of potential small business customers check out your social medias before ever shopping with you. Facebook was checked 5x more then any other social platform followed by Pinterest and Twitter.
So bottom line, make sure you have a presence on, at the very least, 2 social media sites. Be sure they are properly filled out with a profile picture, cover image, basic about details, your website/shop's link and you're post several times a weeks or daily if possible.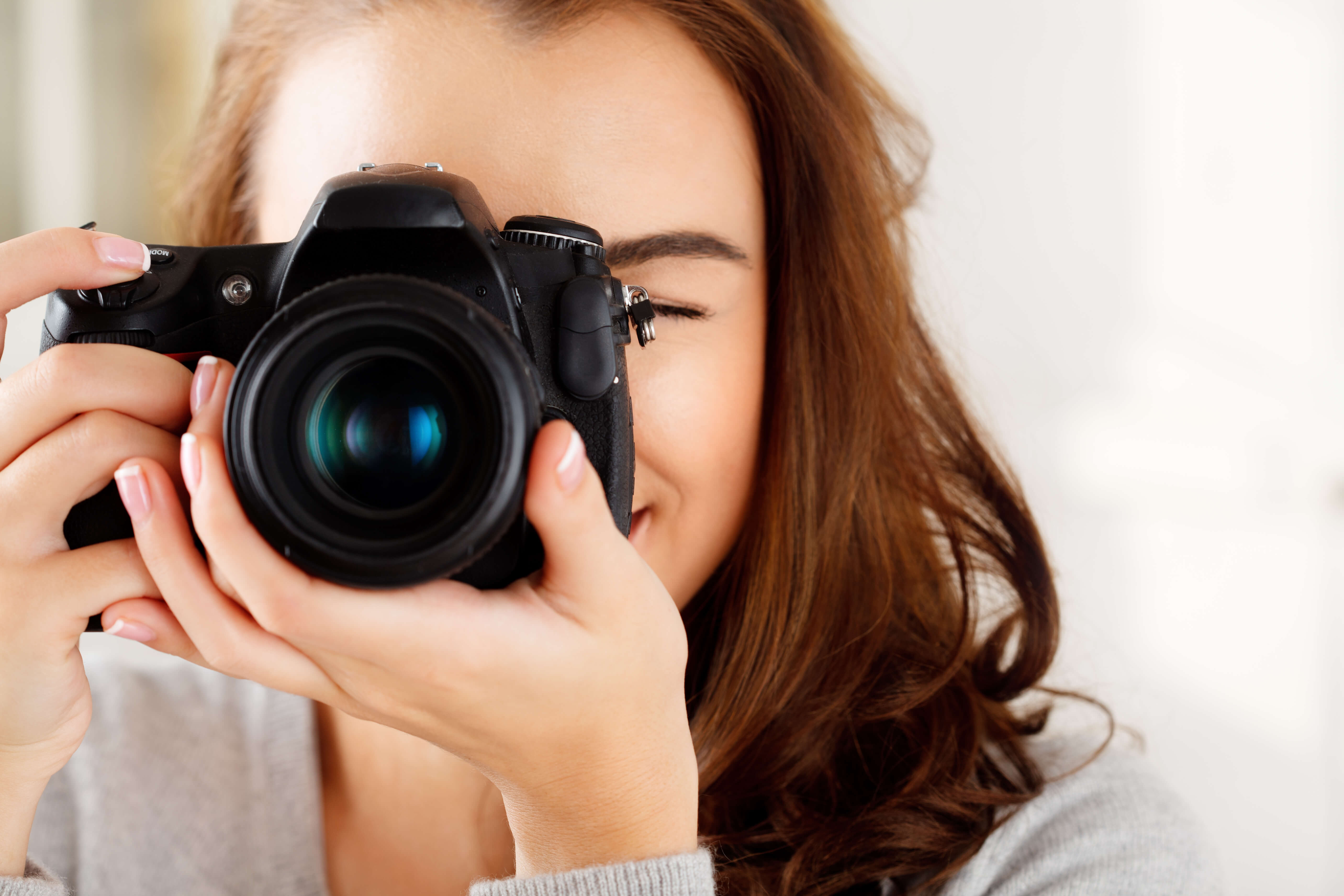 Clean and bright photos are worth a thousand words. But dark unattractive photos are probably not even worth one word, much less a click over to your product.
Use natural, non direct sunlight when taking photos. Clean white backgrounds usually are best. Poster boards from craft stores can work very well as a white backdrop. Obviously, you want your product to pop from the photo, so if you feel your product blends too much with white you can always opt for a solid colored background or a clean wood textured background. Poster boards and wood planks from hard ware stores work well in this case.
There are also several free or inexpensive photo editing softwares online that don't require a lot of skills to operate. Check out Pickmonkey.com and Canva.com. Both are personal favorites of ours!
3. Brand well
Nothing makes a handmade business look less professional than inconsistent branding or no branding at all.
If you take nothing else away from this post, make sure when developing your vision for your brand you are being consistent!
Pick 2-4 colors that you want to use consistently throughout your shop, website, social medias and product packaging. This is aesthetically appealing and often will draw in your customers easier. Here is a great Instagram account from the shop owner of Ann & Joy. See how they use consistent colors, styles, filters etc? Also see my Instagram account for a bright and colorful aesthetic!
You also want to make sure you have a well designed logo. Does your logo match your brand? Does it give some insight into what you sell? Is your font easily readable to learn and remember your shop's name?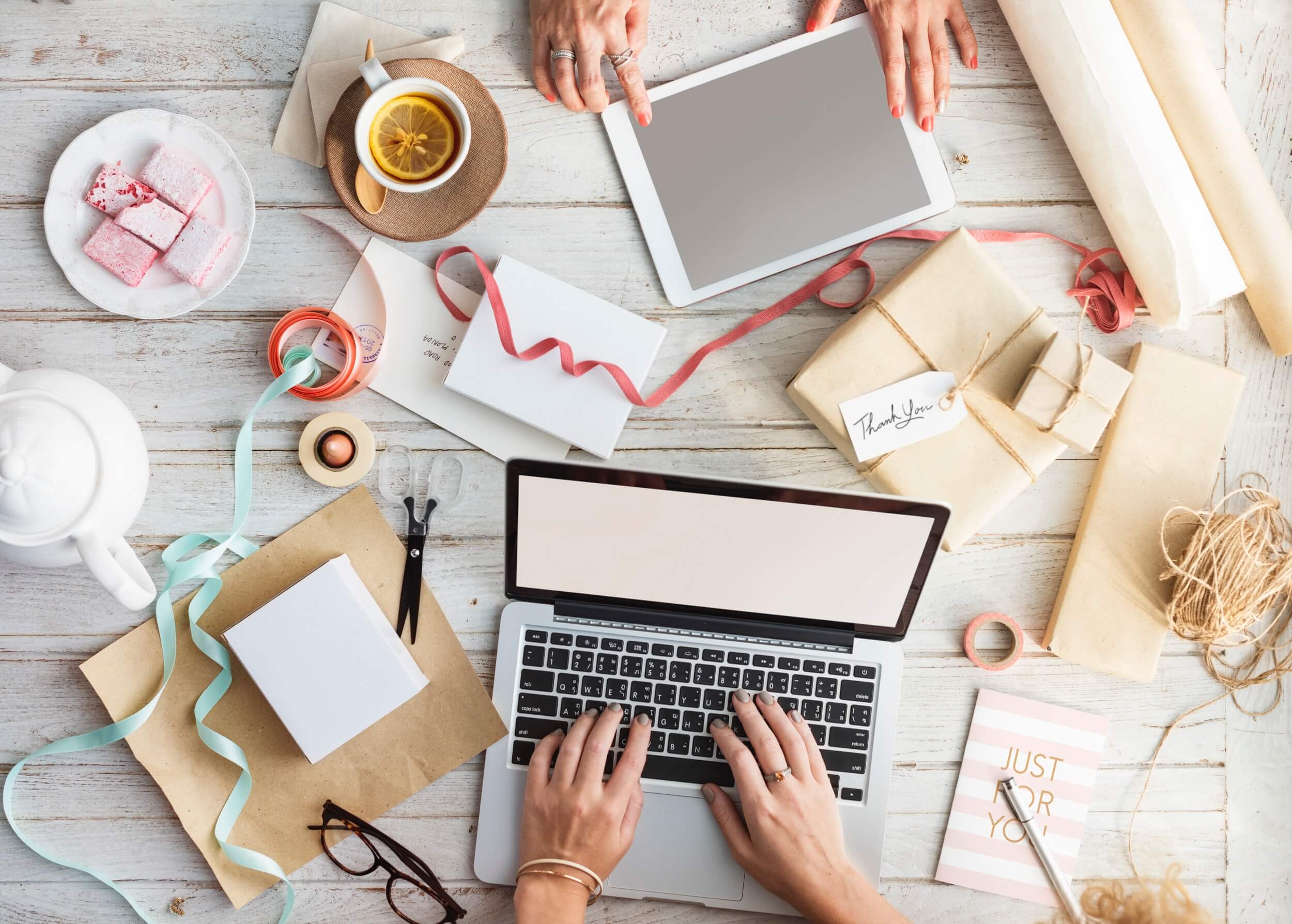 4. Give them the handmade shop treatment
What is the number one reason people buy from handmade? First, handmade shops offer items that are not mass produced and therefore are undoubtedly unique. The second reason people buy from handmade artists is because they receive a more personal shopping experience and often feel more connected to the products they are buying.
It's key to enhance this experience by introducing yourself to your customers, giving them a look behind the scenes at how you create your products, or sharing how your business was started.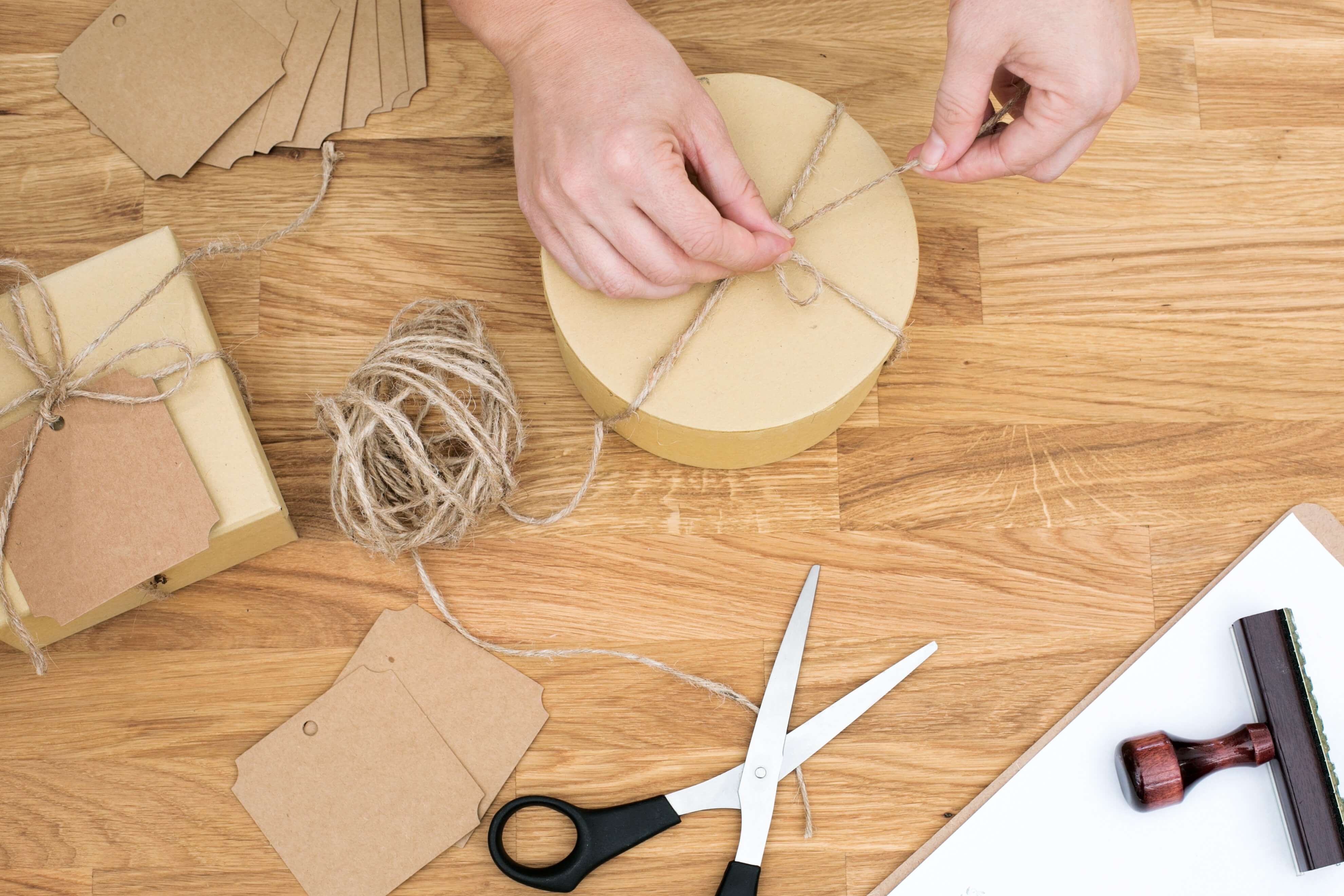 5. Provide quality customer service
Okay, I know this isn't always easy. There can be tons of great customers out there, but for every 50 great customers you may experience one infuriating impossible to please customer.
Let us be the first to say, is stinks, no, correction,  it just plain sucks to have to deal with these delightful human beings BUT it is very important to remain consistently kind, professional and accommodating no matter what happens. This will affect your business and certainly your reviews, which will directly affect sales. So in other words sometimes you just have to suck it up buttercup.
6. Network with others
Professional quality handmade shops network with others. That may not make too much sense to some, because it sounds like you are trying to mix the corporate world with the handmade small business world, but in truth there are lots of great ways to networking as a handmade business that will set you apart from those who simply do not. Reaching out to bloggers or social media influencers or joining Facebook groups is a great place to start.
You can also network locally through craft fairs and vendors. Genuinely support your fellow crafters and they will support you right back.
7. Have a blog
Many handmade small businesses may think there is no value in having  a blog when you're selling a product but there are actually amazing benefits to having a blog. In fact, because so many think this, those who do have a blog definitely receive that professional edge over their competition.
A few of these benefits include your brand's expansion of presence, gaining a following, building stronger social media platforms, connecting with your customers and audience and having an email list, which leads to the next point.
8. Create an email list
You've probably heard it a thousand times and you will hear it a thousand more because it is so true and important. Having an email list no matter what your niche is critical to success. It's really easy to think you don't need a email list if you don't understand the power of them or how to use them.
Let me put it this way…if your social medias were gone tomorrow or your shop on a third party site was shut down, would you have a business? Unless you have your own .com site that can't go anywhere, you need a way to stay connected with your customers. And those who do have a .com website the same rule still applies to cultivate a strong ongoing relationship with your customers.
9. Be an original
Do you want to know the one secret to never having direct competition?
Be original.
Yes, obviously many people will sell similar products and are in the same business, but giving yourself a unique brand by adding something special that your competition doesn't, like an extra little gift in your product's package, doing giveaways, connecting in a personal way with your customers, whatever makes you stand out will be the thing to set you apart.
10. Value your new and returning customers
The last tip is to value your customers. Whether returning or new you want to give them something that shows you value their business and hope they will return. Giving a first time shopper an exclusive coupon, like free shipping, is a great way to get a new customer to try your product. Likewise, including a coupon in your products packaging or sending coupon automation emails after purchases is a great way to encourage them to return.
Whether you are a new handmade entrepreneur trying to get started on the right foot or an established small business trying to step it up, implementing these tips can be a big game changer for your business and set you apart with a professional and alluring brand!
Comment below with your additional ideas or questions! I'd love to hear from you!
Wishing you creativity and success!