DIY Snowglobe Mason Jar Craft
This post may contain affiliate links that won't change your price but will share some commission.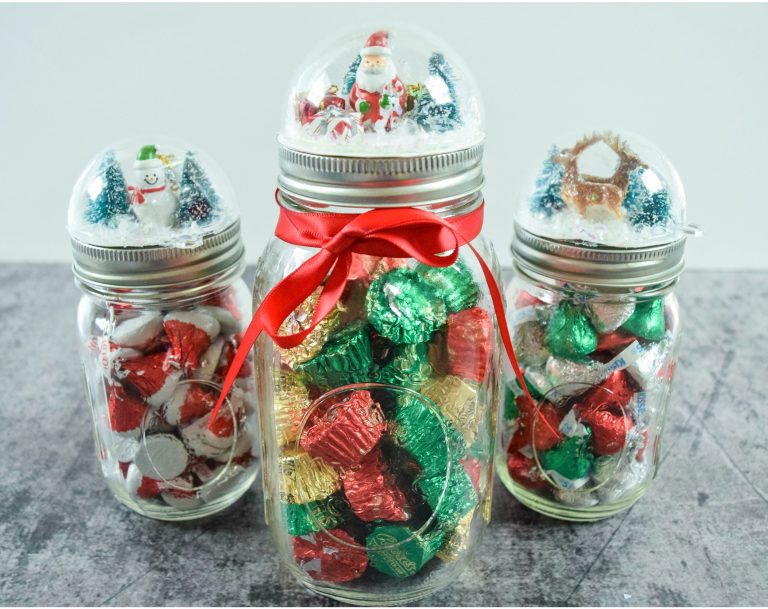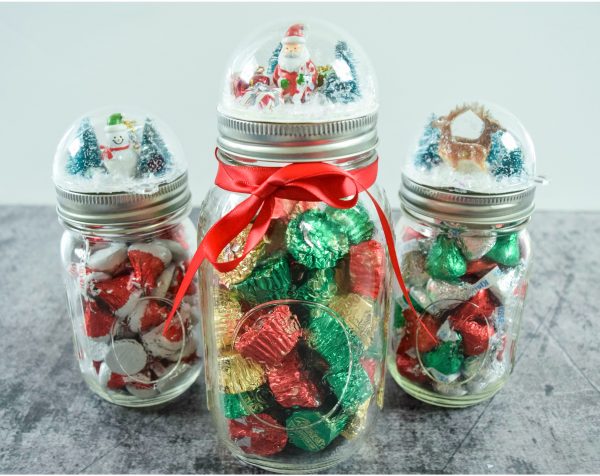 It's the MOST wonderful time of the year! It's nearly impossible for me to not immerse myself in all of the fun that comes with The Holiday Season. You'll find me shopping, watching super cute Christmas movies, in the kitchen making a sweet treat, and (of course) DIY'ing my way through gifts, decor, and everything in between.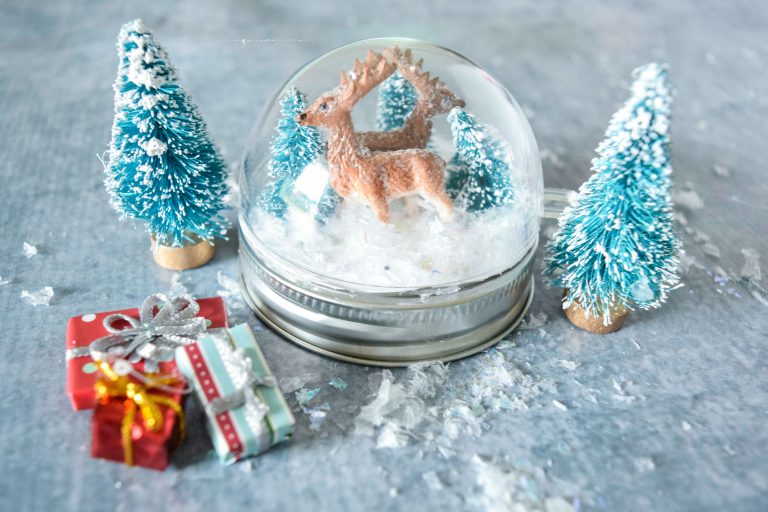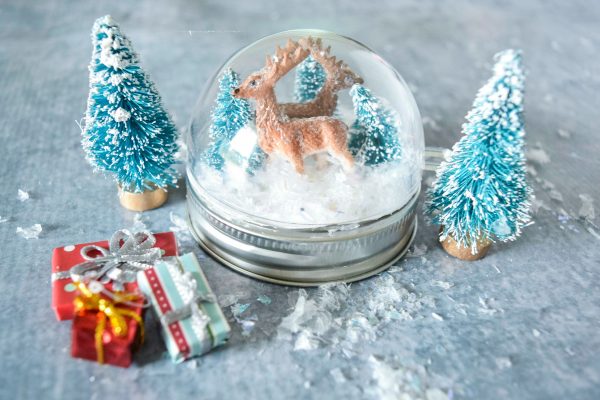 And, like any good Holiday Cheermeister would do- I'm sharing a cute DIY Gift idea just in time for you to craft your heart into the spirit of giving.
Supplies for a DIY snowglobe Mason Jar Craft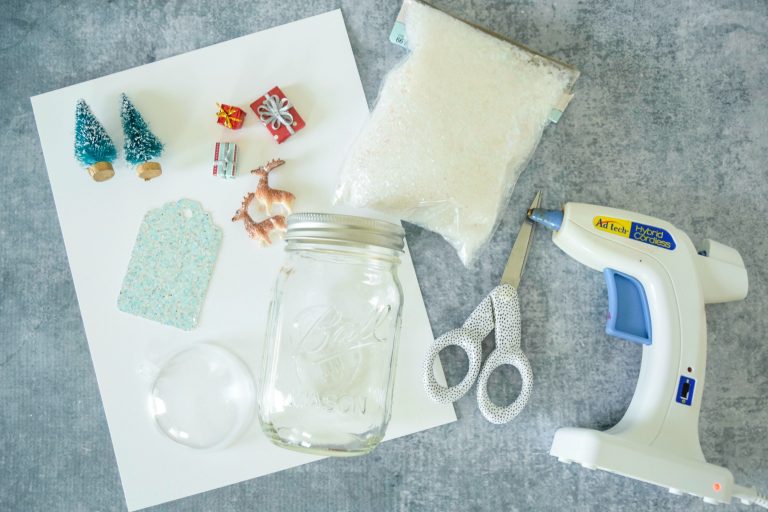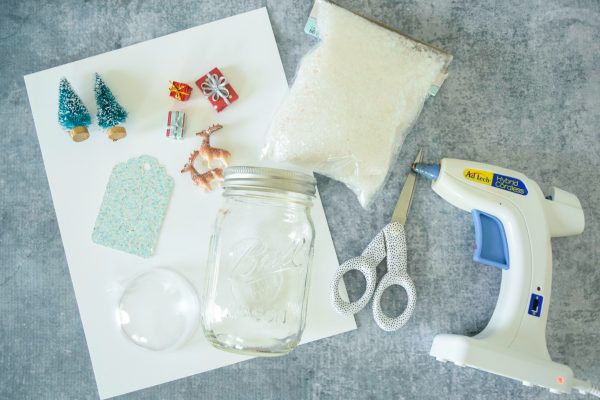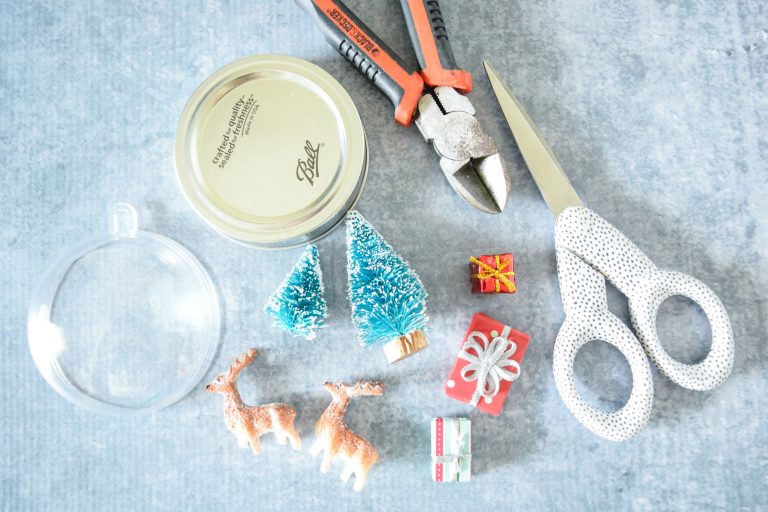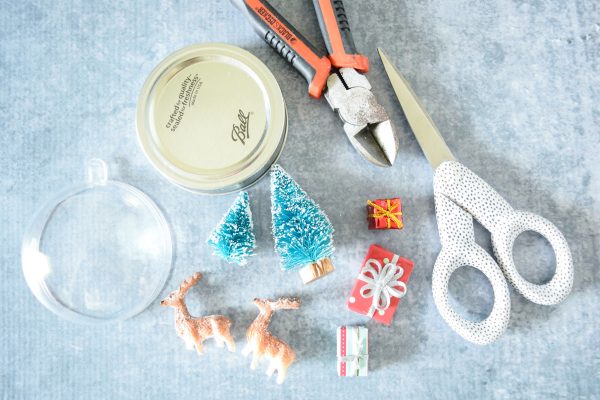 Gather Your Supplies before you begin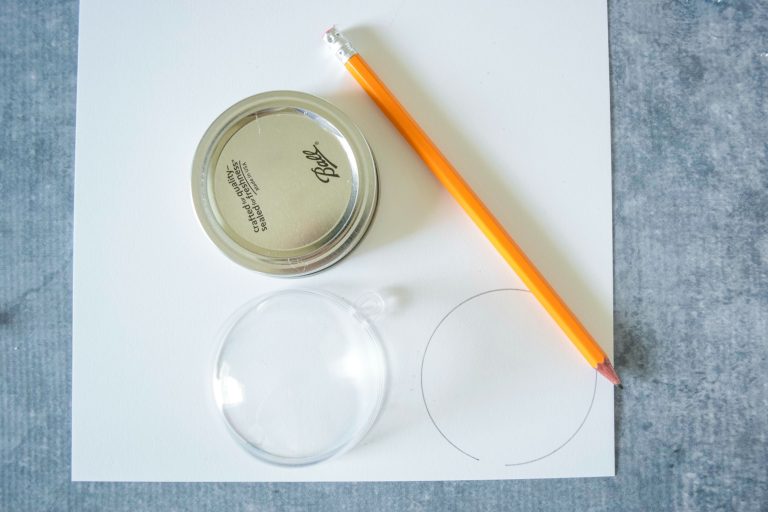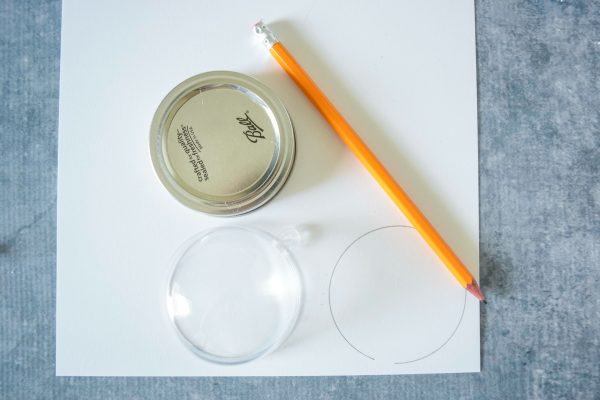 Gather your supplies.
I'm using a standard mason jar, so a 70 mm Christmas fillable ball will be the size I need for the globe top.
TIP 1: You may need to trim down some of your pieces if you are using the 70mm ball half like I am.

Tip 2: These plastic fillable balls are available in many sizes. You could use an extra large mason jar to fill as a cookie jar!

Tip 3: If your mason jar lid is in 2 pieces you will need to add a lip of glue to the inside so it stays together as one piece.
Now, let's get started!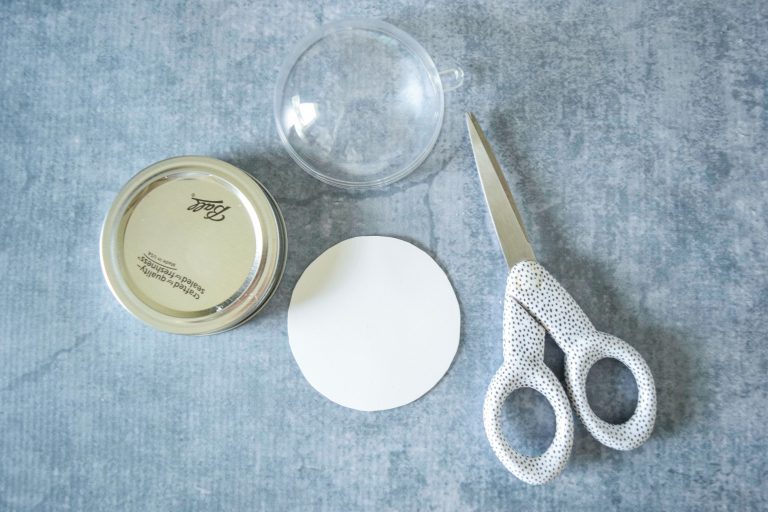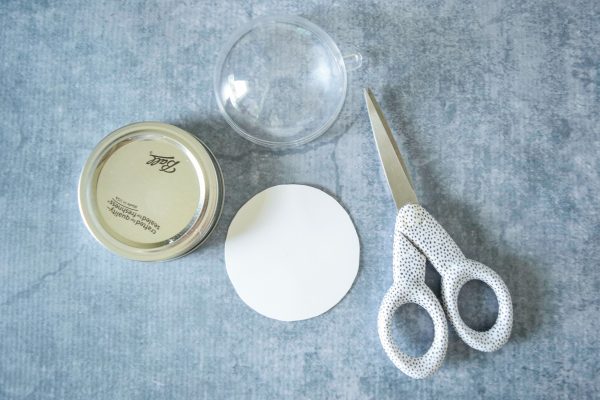 Step 1:
Trace a circle on white cardstock using your mason jar lid as a guide. Then cut the circle out.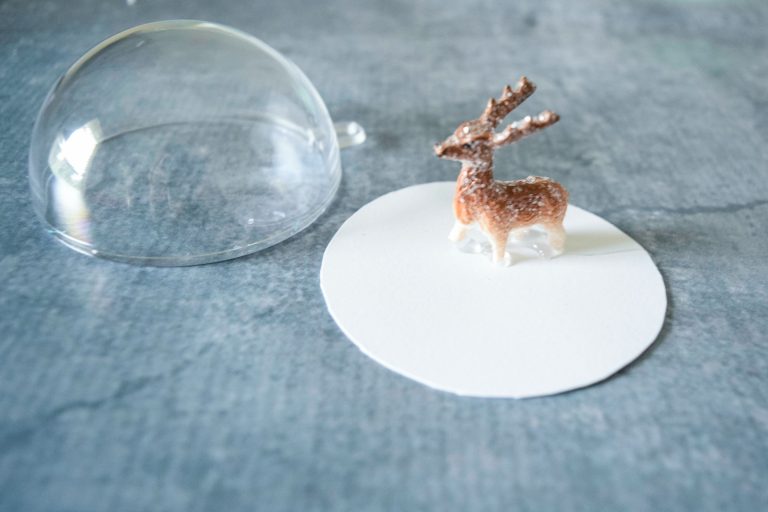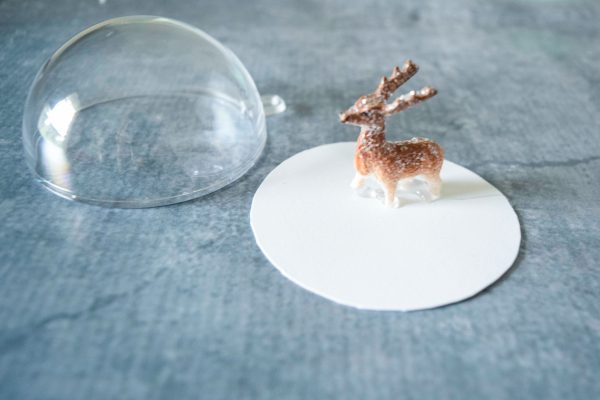 Step 2:
Once you have cut out your circle, it's time to glue down your pieces of choice. I've chosen some polymer clay characters and small pieces from my local craft store.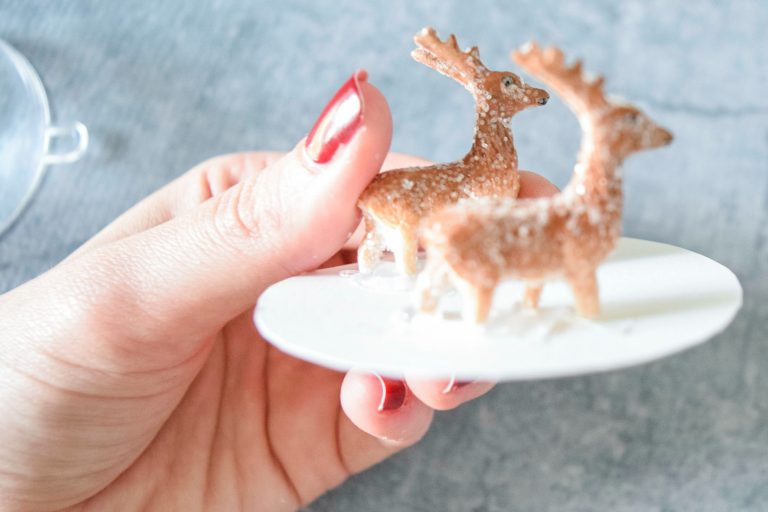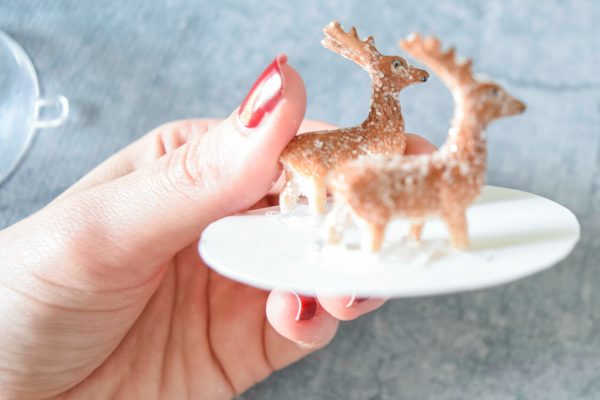 Step 3:
Once you glue your pieces down sprinkle some snow over the top.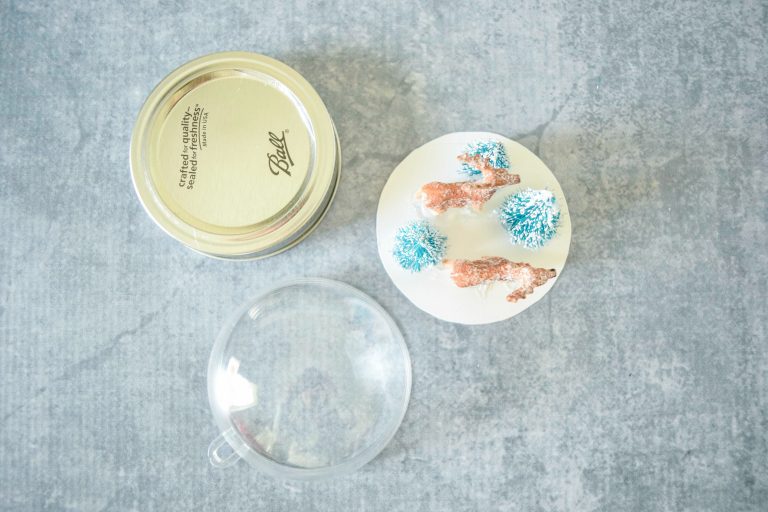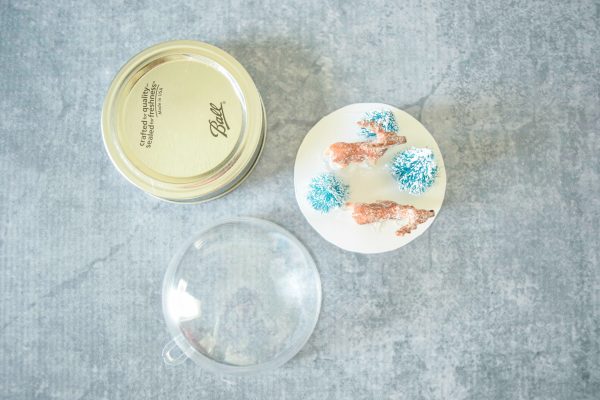 Step 4:
Cover the rim of your ball with glue and press down onto the cardstock.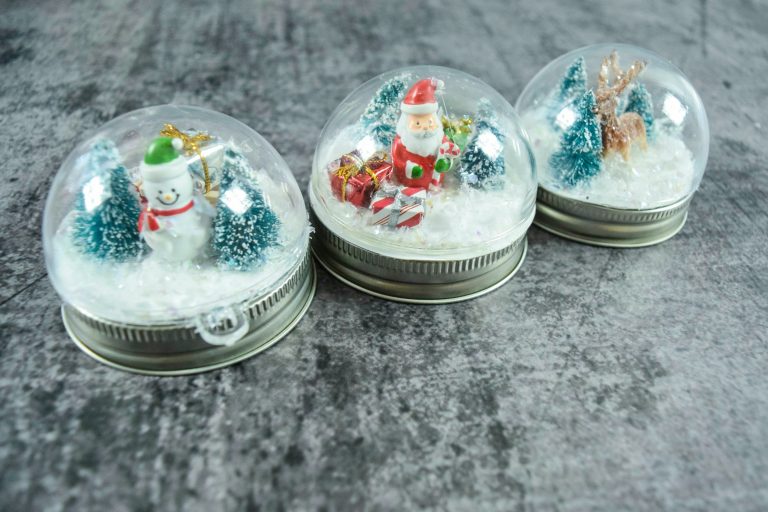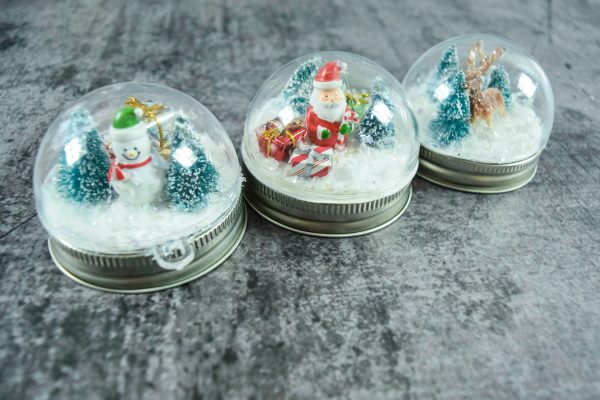 Step 5:
Now glue the whole top snowglobe piece to the mason jar lid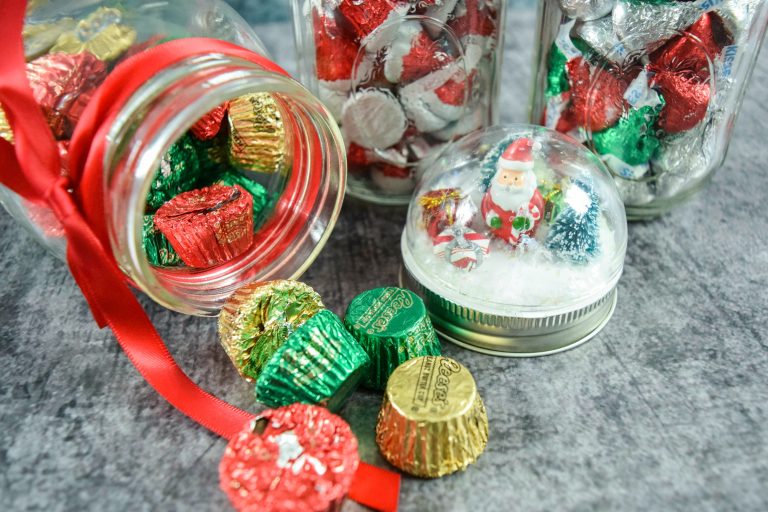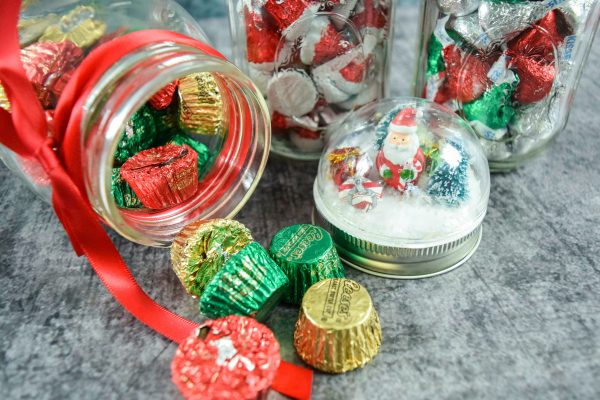 Step 6:
Fill your jar with candy, recipe ingredients, bath salts, etc. and find someone to gift it to.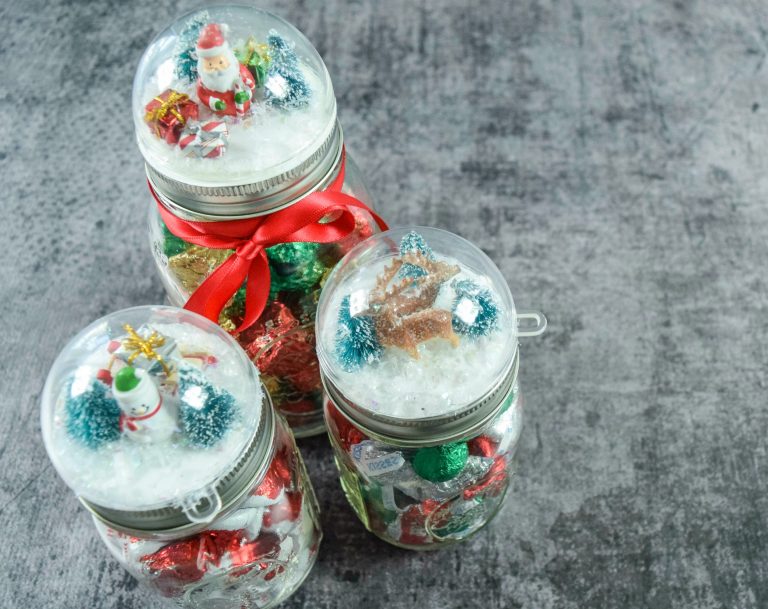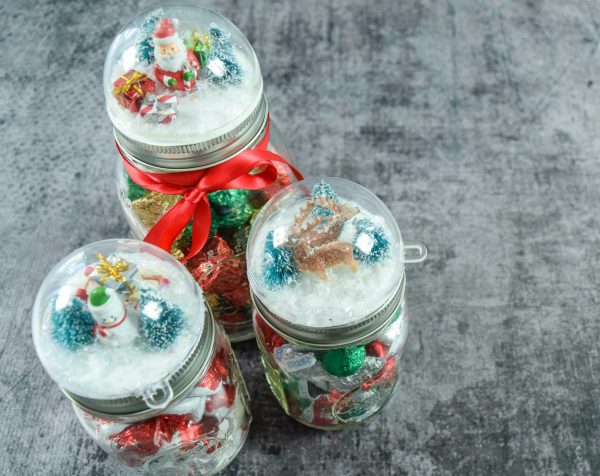 Aren't these literally THE. CUTEST. THINGS. I can't wait to give these out to friends and family this year! I hope you enjoy this DIY Snowglobe Mason Jar Craft Tutorial as much as I did making it!
Merry Christmas, friends!!

For FULL Video Instructions: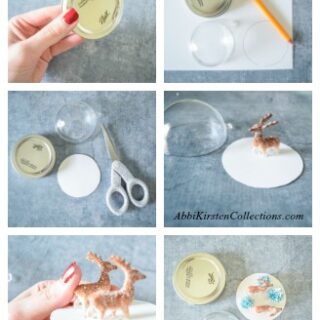 Easy and Whimsical DIY Snowglobe Mason Jar Christmas Craft
If you are looking for a fun and easy way to give out Christmas candy, then use these DIY Snowglobe mason jars! Fill the jars with candy, bath salts, or any small gifts, and add your own snowglobe design to make these gifts stand out!
Materials
Instructions
Before You Begin
Gather all the supplies.
A standard mason jar will need a 70mm fillable ornament ball.
Glue two-part jar lids together.
Experiment with different ball and jar sizes to fit your needs.
Create Your Mason Jar Snowglobe
Use the jar lid to trace a circle on your white cardstock and cut it out.
Glue your holiday scene onto the white circle.
Sprinkle some snow on top of your scene.
Add glue to the lip of the half-dome ornament and glue firmly over the cardstock circle.
Glue the entire snowglobe to the mason jar lid.
Fill your jar with goodies.
Screw the snowglobe lid to the jar.
Add a ribbon or gift tag around the neck of the jar if desired.
I hope you had fun creating the cute mason jar snowglobes! Happy Holidays!
Follow me on Pinterest for more DIY Inspiration!