Gold Jewel Christmas Deer Craft
This post may contain affiliate links that won't change your price but will share some commission.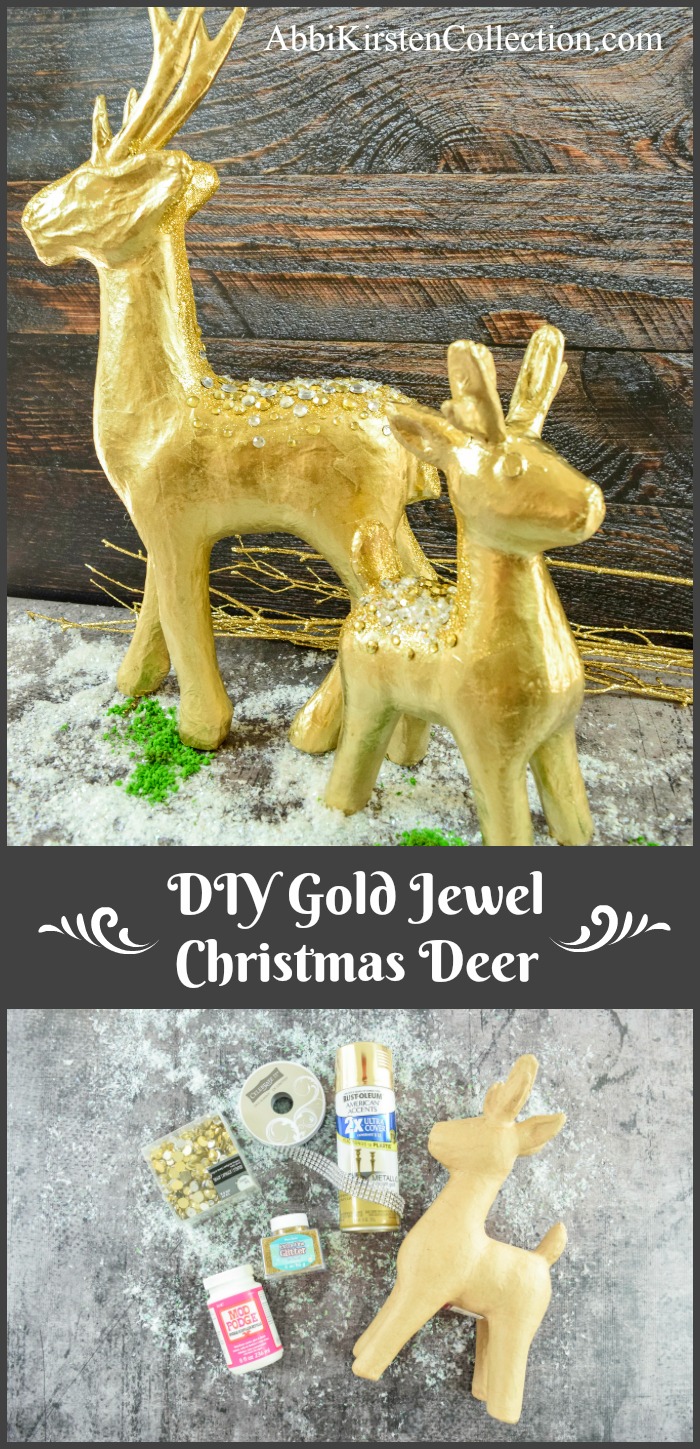 The Inspiration for the Gold Jewel Christmas Deer Craft
Today I am sharing with you this super easy and amazing Gold Jewel Christmas Deer Craft.
Every year when I start my decorating I always fine myself wanting to create at least one new item to add to my Christmas collection. This year I was in a few of my favorite stores, Target, Pier One, etc. looking at Christmas decor and found some amazing options. While I really wanted to purchased them on the spot, I got a little hung up on the price tag. They ranged from $40-60 each! Ouch..
Obviously I am a crafty person so I started to brainstorm how I could make something similar for less, without sacrificing the "Christmasy" beauty of it. So today I am showing you my inspired set of Gold Jeweled Christmas deer! I'm actually really pleased with how well they came out and I hope you will enjoy them to! Oh yeah..and did I mention both these deer only cost $27 to make! Plus I had a lot of leftover supplies for future projects!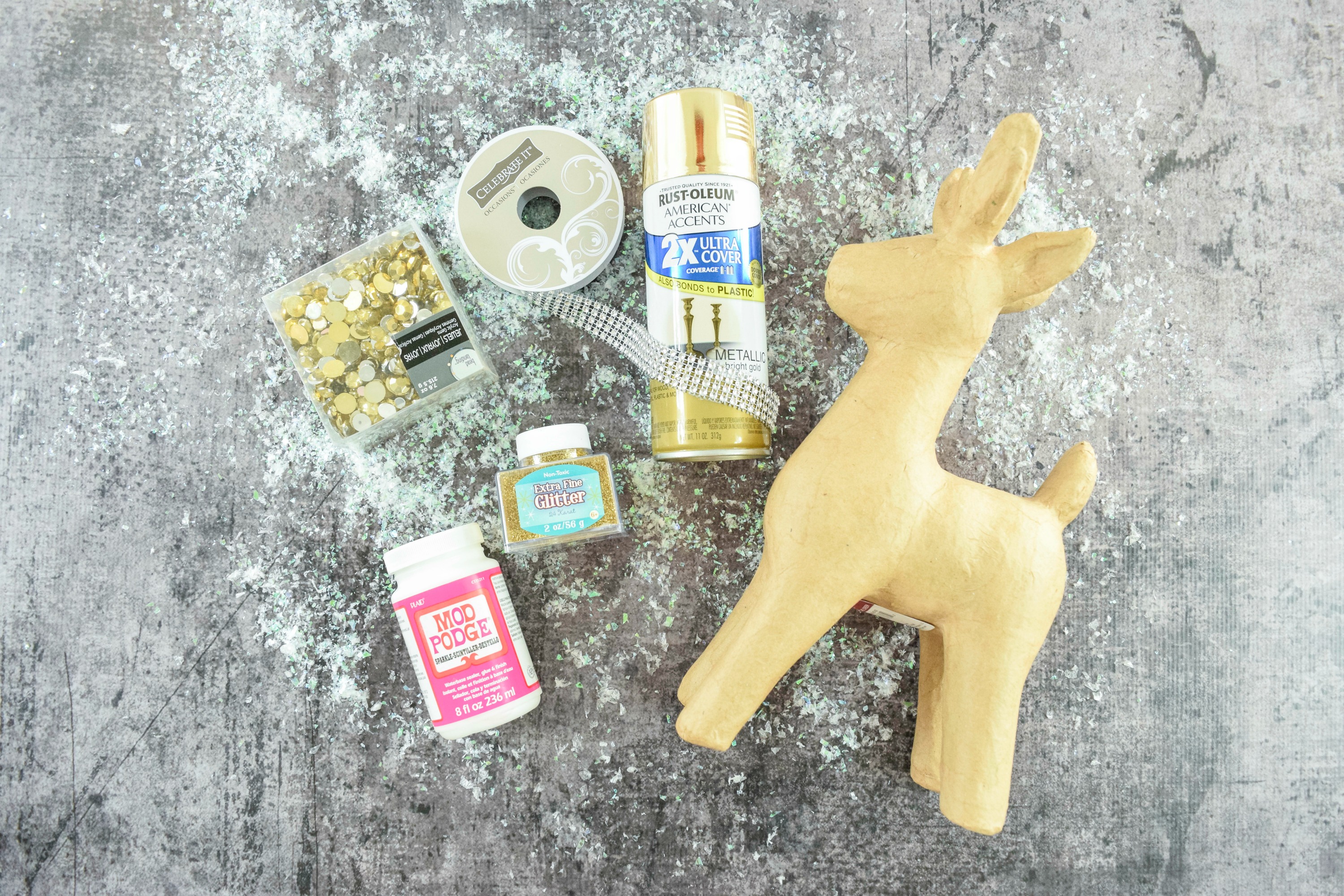 First of all let's review the supply list. You can modify this to your preference if you would rather have a silver deer instead of gold and so on.
Supplies
Gold spray paint
Extra fine glitter
Flat back rhinestones in a variety of shapes and sizes (I used a gold and silver mix)
Paper mache deer (I found a large and small one at my Joann's craft store)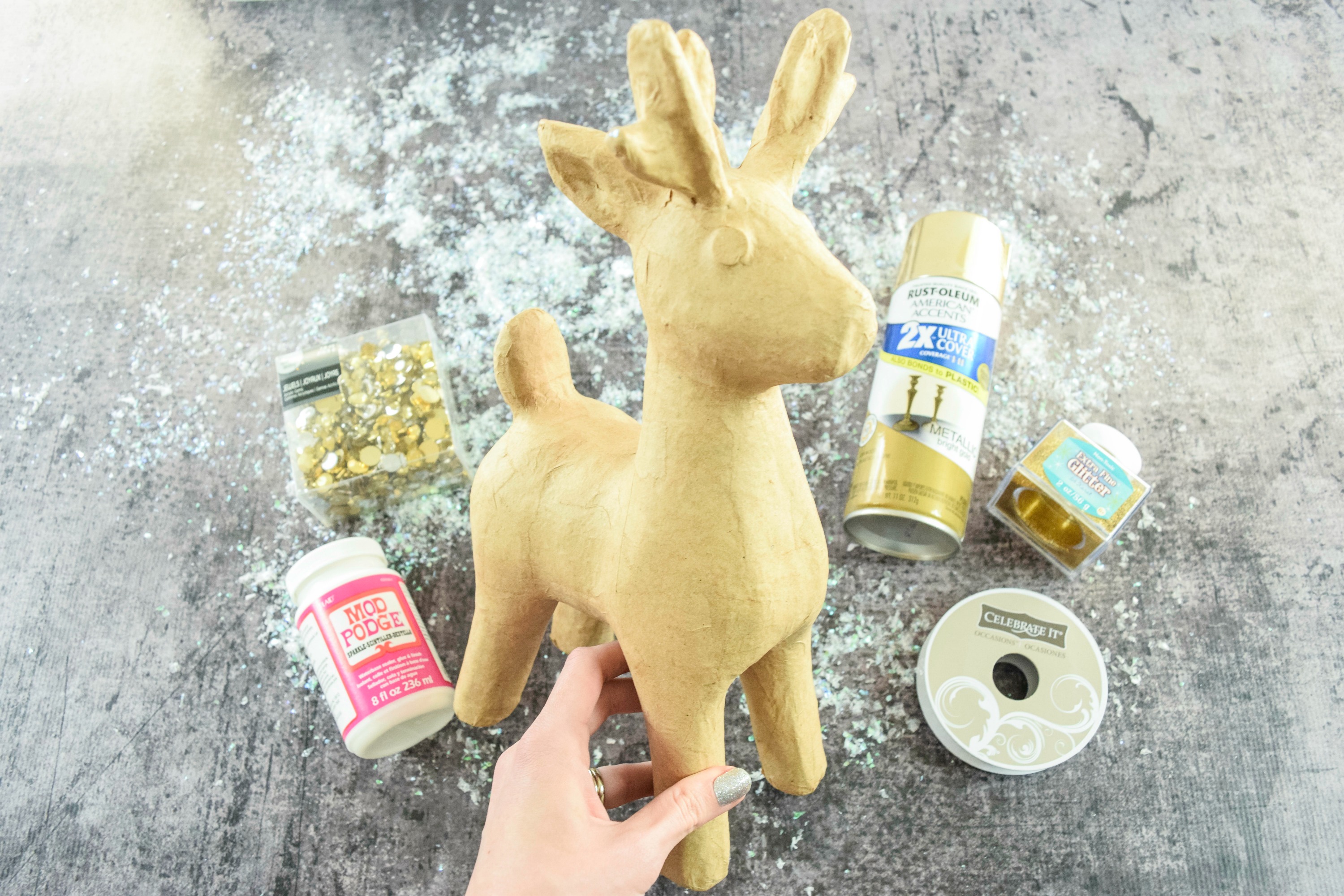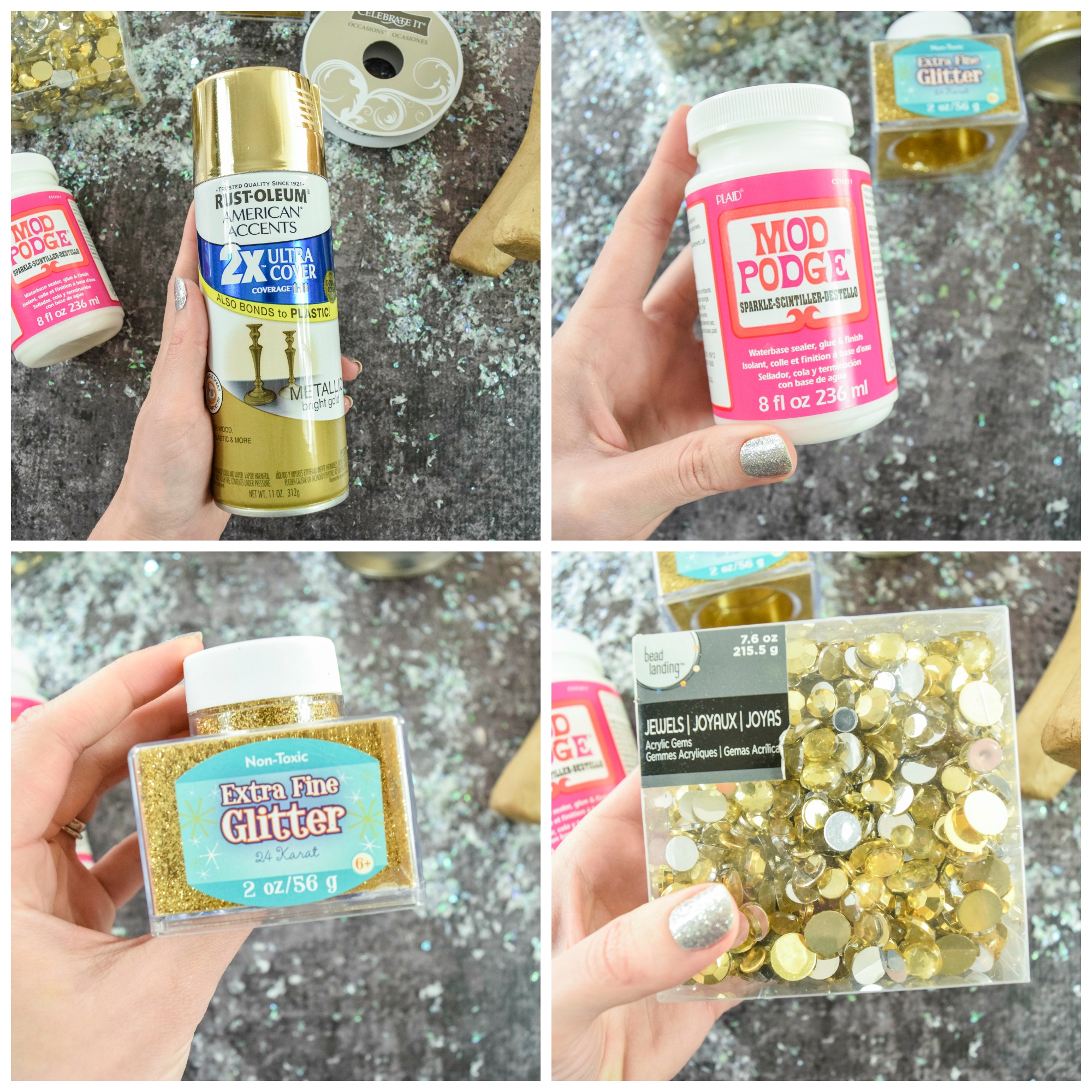 Step 1
In a well ventilated area, start by spray painting the paper mache deer with your gold spray paint. Because we don't want to end up with a clump of paint and glitter, be sure to let dry completely before going to the next step.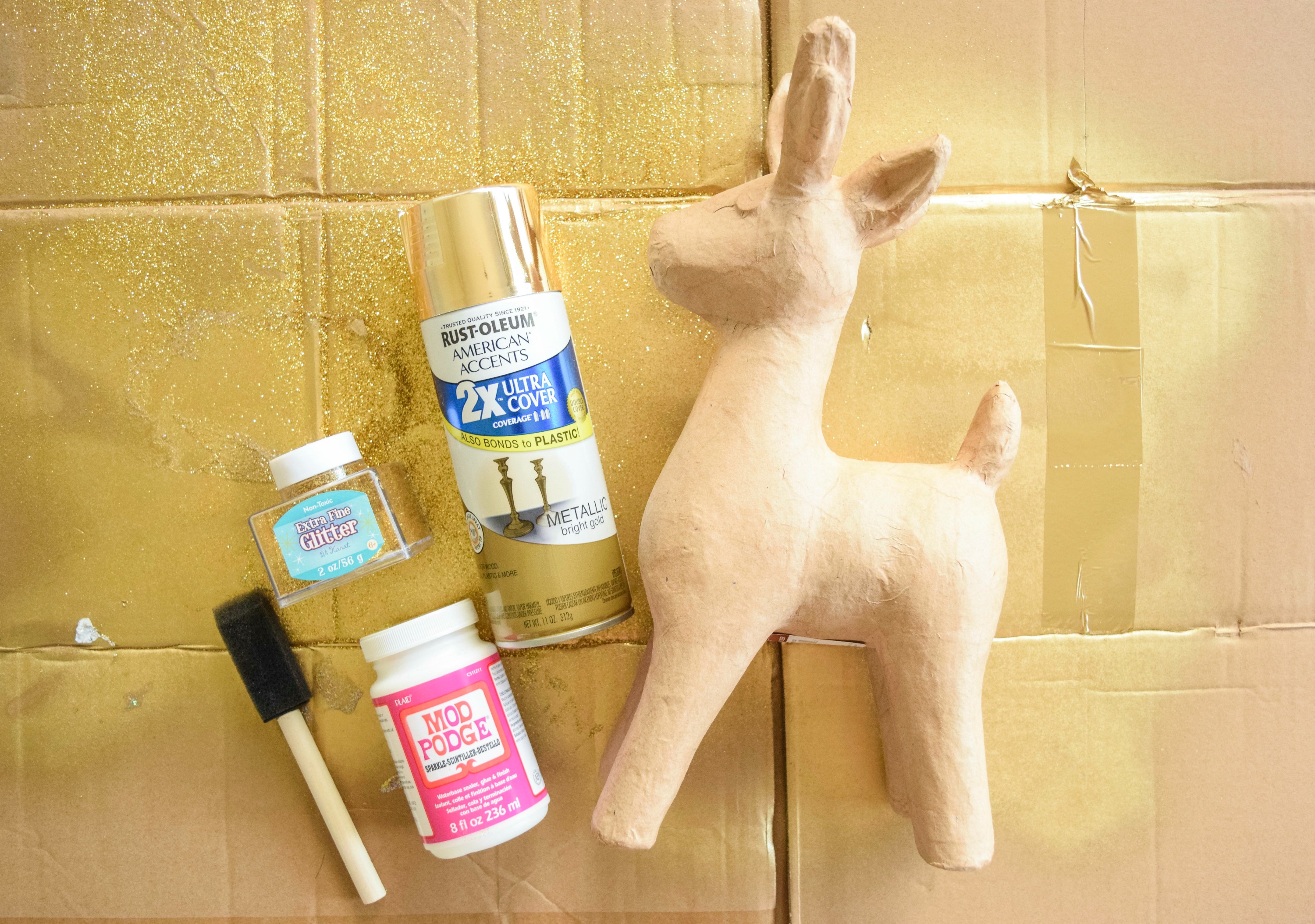 Step 2
After your gold spray paint has dried, coat the back of the deer with mod podge. I choose to just do the back, tail and the backside of the head, but you can add glitter to the whole deer if you prefer.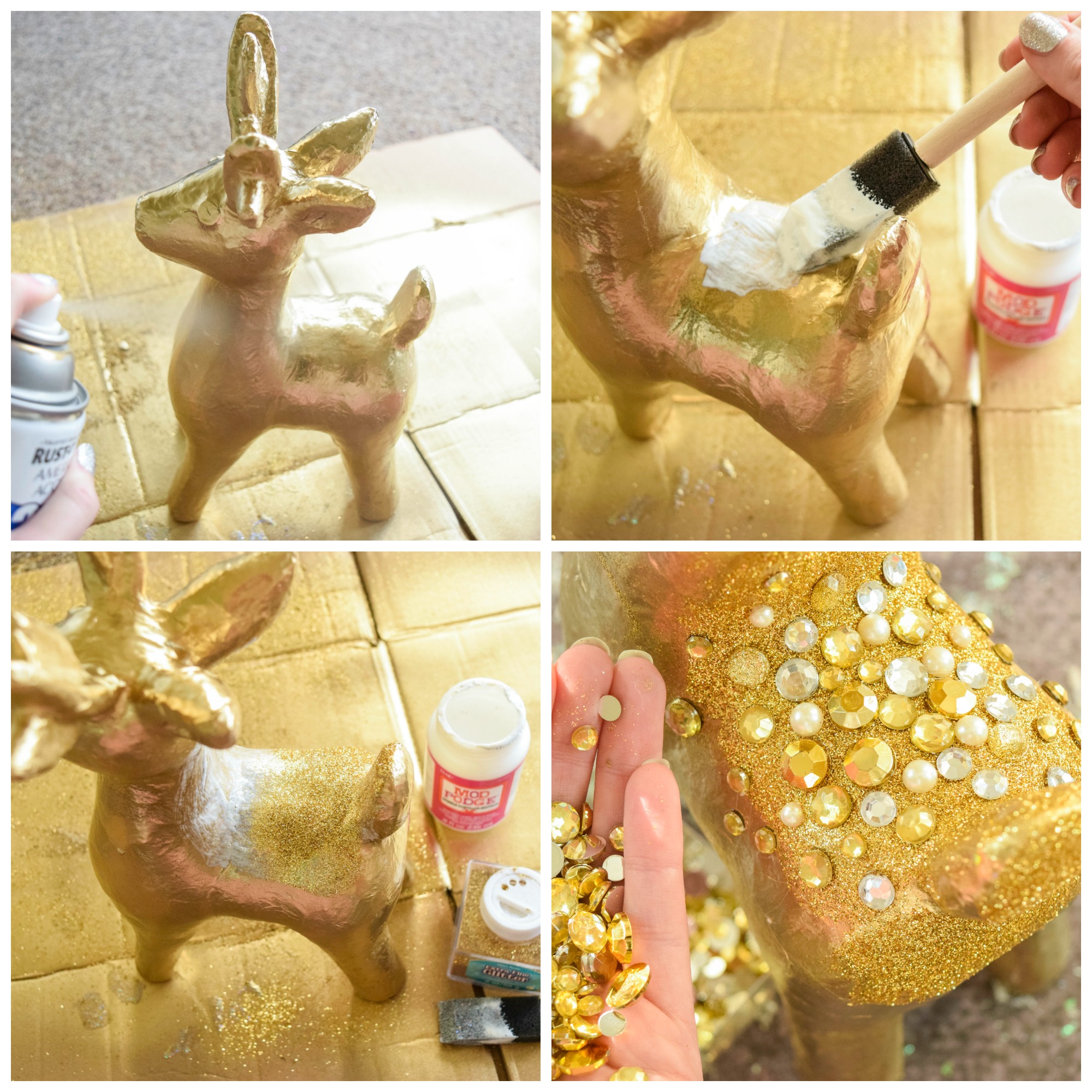 Step 3
Sprinkle a generous amount of glitter onto the areas that you have applied mod podge to. Shake the excess glitter off and let dry completely and as a result you will end up with a nice solid coat of glitter.
Step 4
Finally, you need to apply your variety of rhinestones to the back of the deer. This took me about 25 minutes to apply all my rhinestones on with hot glue.
Once you are happy with your amount of glitter, sparkle and shine, find a great spot to display your deer!
Oh, and don't forget to share this with your friends and family, while bragging how much money you saved creating this beautiful project yourself! 😉
Be sure to pin this for later!