Home Storage Ideas: How to organize your house once and for all!
This post may contain affiliate links that won't change your price but will share some commission.
Home Storage Ideas – What do I use to store items?
Over the past few months the organization bug has bitten us hard in the Gillespie house. I always thought that we were fairly tidy people until I started evaluating our home storage ideas, or I should say the lack there of.
I mean, we certainly were never in the hoarder category, but when we really started examining things and saw certain areas continually climb in clutter only to have to clean them out again next month, I knew we needed a change.
At the beginning of the year I revolutionized my craft space and organized my fanny off. Now the tidy bug has bitten my husband and even my kids are eager to help snap the rest of our home in order.
If you haven't yet heard of Marie Kondo I highly recommend her methods. The two things I learned from her that have impacted us the most are, does this item spark joy and do I want to carry this into my future?
The second concept I love from her is how she organizes everything into smaller containers or boxes. So simple but HIGHLY effective! I applied this to my craft room storage solutions and saw a huge improvement!
In today's post I want to visit the constant "problem areas" of our homes and provide you with practical storage solutions and home storage ideas. This is intended not to just get you tidy but to change the way you hold onto things and ultimately how you live or relax in your space.
Kids storage
Kids storage is a favorite category of mine. I do have 2 young kids, so I know what it is like to have toys galore laying around. I used to hate the piles of toys. Now I know how to approach them with my sanity intact. Let me show you some home storage solutions that have really help my family keep the clutter out but the kids favorite toys in!
I LOVE my storage bench because it looks so pretty while doing the job of holding a mess of toys that is not. I can have this sitting in my living space without displaying all my kids toys and at the same time giving my kids easy access to their treasured items.
Give your kids something fun to display there books or small toys on with these colorful shelves! Fun to look at and gets the clutter off the floor! I have these hanging in my daughters room since she shares my love of color!
I've used these storage cubes for a long time for anything and everything. They work very well with cube organizers as well. Keep kids blankets, sheets, shoes, small toys and more in them.
If you want to opt for something easy, go for a simple storage toy bin. Little ones can easily learn responsibility and pick up their own toys! You can even label them so each bin has a toy category!
Drawer/Apparel Storage
The Life-Changing Magic of Tidying Up really opened my eyes to how to use smaller boxes and such within drawers to reach a new level of tidiness. So let me show you some of the storage options I use in my dresser drawers!
Using a variety of sized fabric boxes inside a drawer can be the epiphany you were waiting on to finally keep that sock drawer organized! Seriously, don't roll your eyes at this one because it makes a bigger difference then you think. If you don't wish to purchase these you can re-purpose old shoe boxes!
You can also opt for plastic versions if your worried about having fabric. I know my kids drawers always ended up messy and plastic is easier to clean!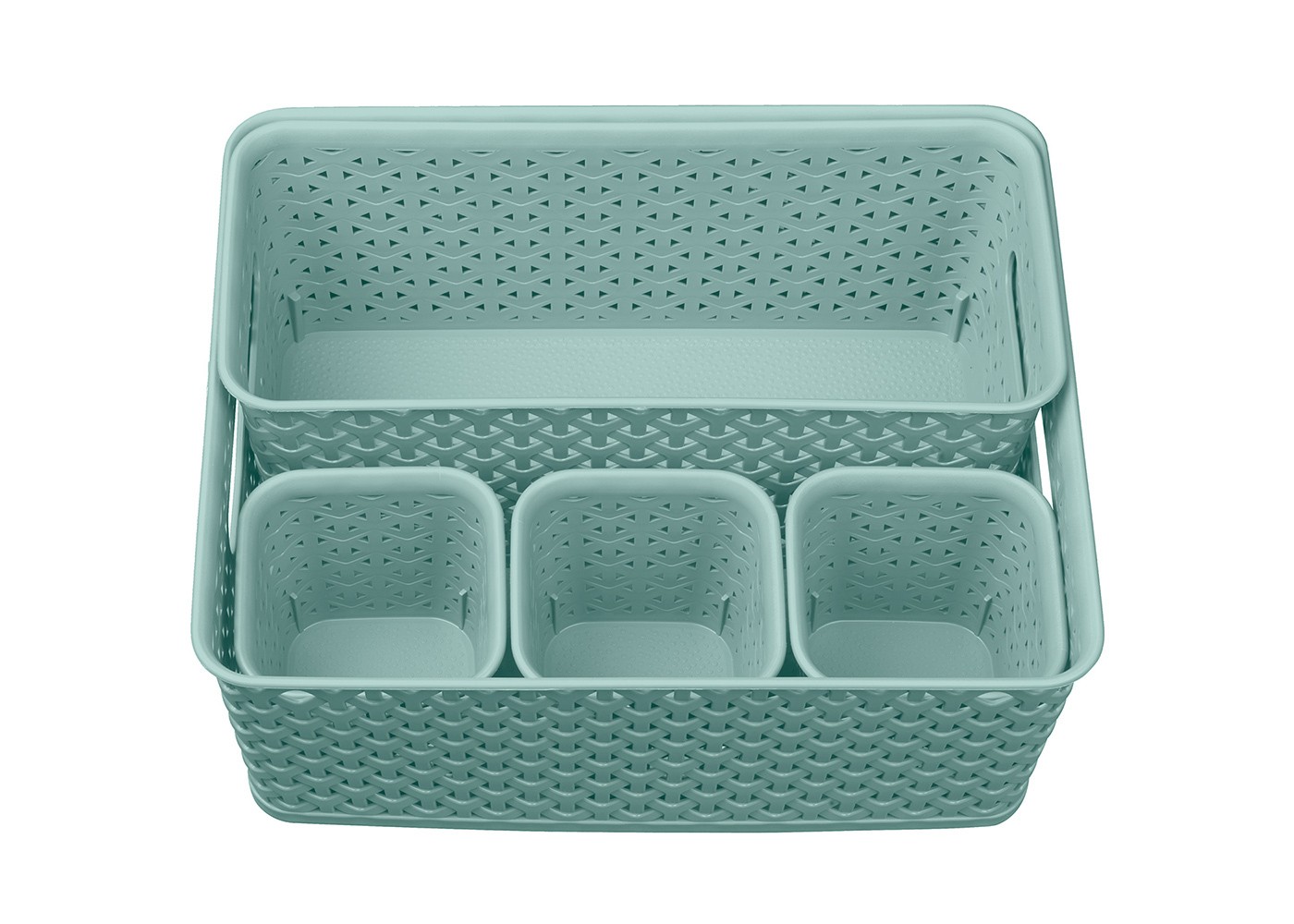 One of the biggest things I ran into in my closet was the lack of shelf space. If that is you, consider hanging your shelves!
I love this one because not only does it keep the kids clothes better organized but you can also use 5 of the cubbies for outfits on each day of the week. Every Sunday get your child's outfits in order so they can know exactly what to put on each day! Guaranteed to make your day start off easier!
Laundry Storage
Ahhh, the dreaded pile of laundry….
Let's address that briefly as well. I am a firm believer that every person in your home should have their own laundry basket. That way dirty clothes are always hidden in a basket and not on the floor.
Let kids pick out a fun hamper. If it is an animal hamper like these below maybe give them a name and tell your child to always feed their animal hamper with their clothes! Making it fun = making it tidy!
At minimum each adult should have their own hamper. It can be good to even have a separate one in the bathroom for towels. Makes laundry sorting easier! Opt for something simple but ideally large and maybe try to pick one out with a lid for an extra tidy look!
When it is time to collect the laundry go room to room and collect according to darks, lights and color. Or collect per person and organize their clothes into washes. Either way you will definitely stay more organized when it comes to tackling the laundry.
Kitchen Storage
Kitchen storage makes a world of difference. First, finding things is sooo much easier, and second I notice less waste when I started storing things differently. Keeping pantry and refrigerator items stored in various clear containers accomplishes both.
If you have kids like me, labeling things clearly such as snack containers can be helpful to communicate what they can eat and hopefully will direct them towards more nutritious items!
Below are some of my top favorite clear storage containers as well as other organizers for the kitchen.
Utilize these pullouts anywhere. My kids juice boxes always fit nicely!
I love these because they are perfect for stacking packages of cheese, soup or seasoning mixtures.
This unique lazy Susan is great for storage vitamins, condiments or sodas! Because it is a double-decker you can store double the items!
We recently adopted this idea. Not only is it eye appealing but it actually makes a huge difference in space compared to bulky cardboard boxes. As a bonus, if you can buy your dry good from bins at the store you are eliminating waste that is harmful to the environment!
One of the first things I bought when we moved into our renovated kitchen was these beautiful canisters. I love them because they look pretty on the counter-tops but also save a lot of space in our pantry when we sort out our coffee, flour, sugar and tea!
Get those utensils out of your over crowded drawers and up on the counter by the stove with this storage crock. They have them in 3 colors too!
How do I organize items?
When you start to organize your items I want you to work on only one category at a time, in one room at a time. This will help you efficiently organize and essentially work in a tidy manner.
As you add items to your storage containers and organizers be sure to consider how you go about using them. For example keeping socks and underwear together is pretty normal for most of use. Likewise, keeping the coffee and sugar canisters near the coffee pot makes the most sense too.
Pair your storage containers in the best way as to how you use them throughout your day.
When it comes to eliminating clutter follow Marie Kondo's method and ask yourself does this spark joy? Do I want to carry this item with me into my future? How long has it been since I used this item? Am I keeping it because I feel happy when I hold it or am I keeping it out of guilt?
By choosing purposeful home storage ideas like the ones above and being intentional about what you keep, you can learn to live in a way that will finally eliminate the clutter from your home once and for all!
I hope these home storage ideas help you live a tidier life and schedule!
More Resources
Interested in more organization and home storage ideas? Check out some of my favorite resources!