Warm up to Spring with these tablescape ideas
This post may contain affiliate links that won't change your price but will share some commission.
Spring tablescape ideas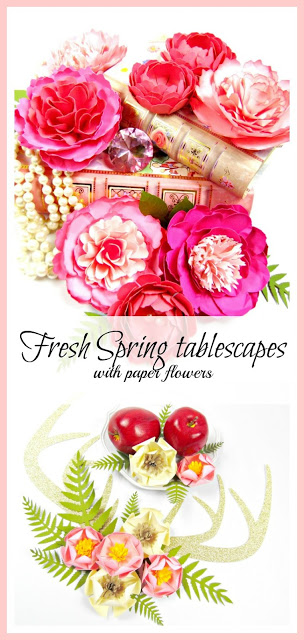 Post contains affiliated links. I received no monetary gain from this post. 
Spring is coming up fast! 
     Here in Florida the days are already back in the upper 80's. Can't say I'm totally thrilled since we only had about a week of cool days combined over the last 2-3 months. 
And by cool days I mean highs in the low 70's! 
I was inspired by Arhaus.com to write a blog post on decorative tablescape ideas for Springtime. 
    I hope you enjoy the styled pictures in this post and it gives you fresh inspirations!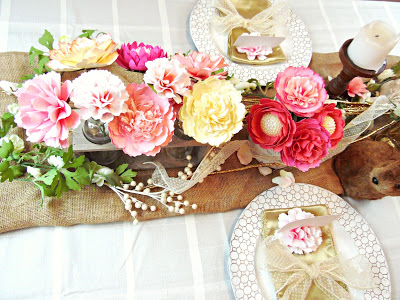 I decided to put together a few 

dining table

 and floral arrangement ideas using several spare collections of paper flowers laying around
.
I started out with what I had on hand, then it kinda turned into a rustic springy vibe. 😉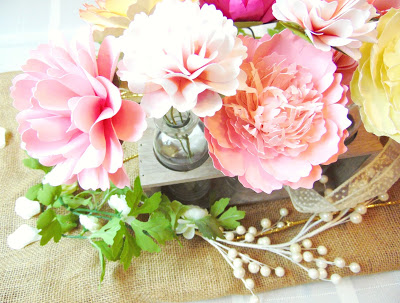 If you are loving the angel cheek and tulip peonies, they have not been released yet, but they will make their debut the first couple weeks of March! Be sure to follow our Youtube so you don't miss the video.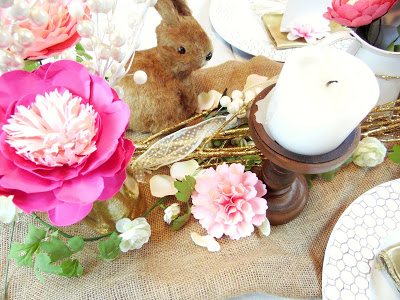 Creating tablescapes do not have to be expensive. I made most the flowers as you know, and caught a lot of clearance and sales at Michael's craft store. 
    Even if you don't like to make paper flowers you can still grab some lovely silk flowers or splurge on some real ones.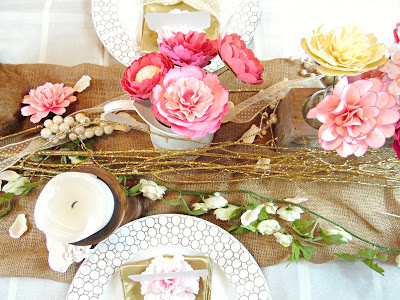 The chargers, vases, gold branches and candle holders all came from Michael's.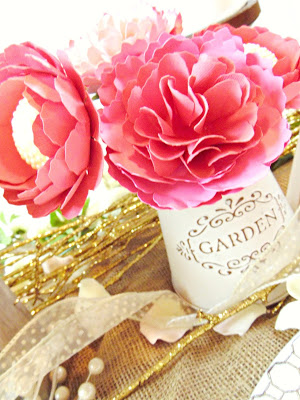 If you happen to live somewhere with no Michael's craft store available to you, then checkout my favorite online source for buying home styling and event decor!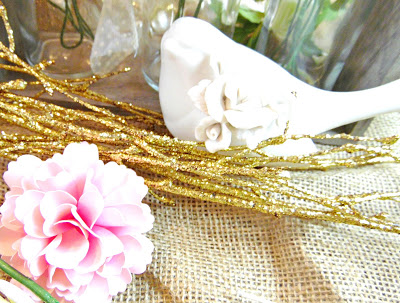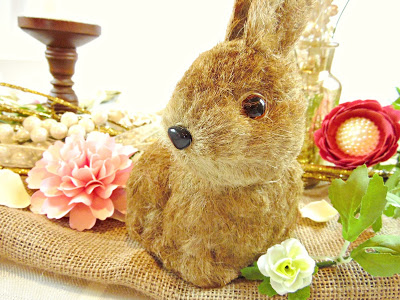 I fell in love with this sweet little bunny. I guess you could say I went for a spring wonderland theme.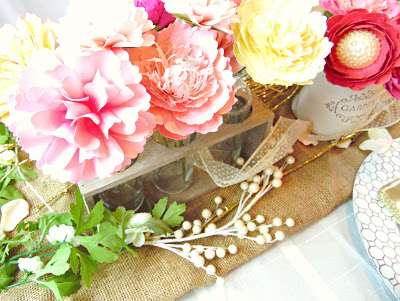 The paper flowers can be used for more then vases. I love to cut out small cards and turn them into place settings. 
    I'm going to share those escort card templates with you soon and show you how to make them!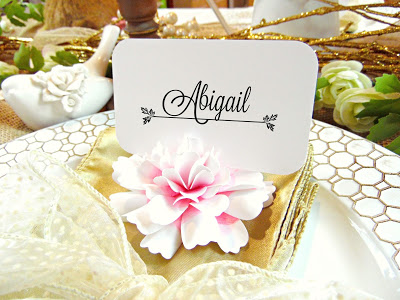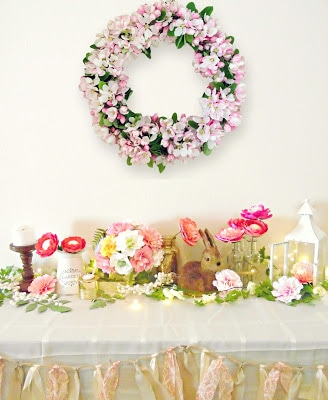 After I styled my dining room I add to had some touches to my living area. When decorating you always want to aim for a great focal point, like a wreathe or maybe a mirror. 
   Then I used more candles and a lantern with LED twinkle lights to finish the look!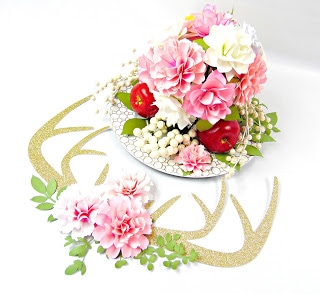 I threw in the photo above because I kinda have a new obsession with gold antlers. I actually am in love with most forest animals.
I will be giving you a cut file freebie with the antlers soon!
I found another cute bunny when I was out shopping at Big Lots. Naturally I had to take a few pictures. 😉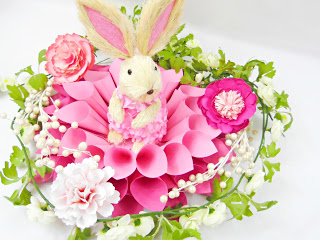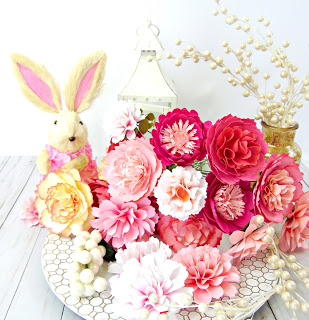 If you enjoyed these ideas please share or leave a comment below with your thoughts on your spring decor!
And you can always find my flower designs for download here.