DIY Paper Rosette Hanging Fan with Decorative Paper Flowers
This post may contain affiliate links that won't change your price but will share some commission.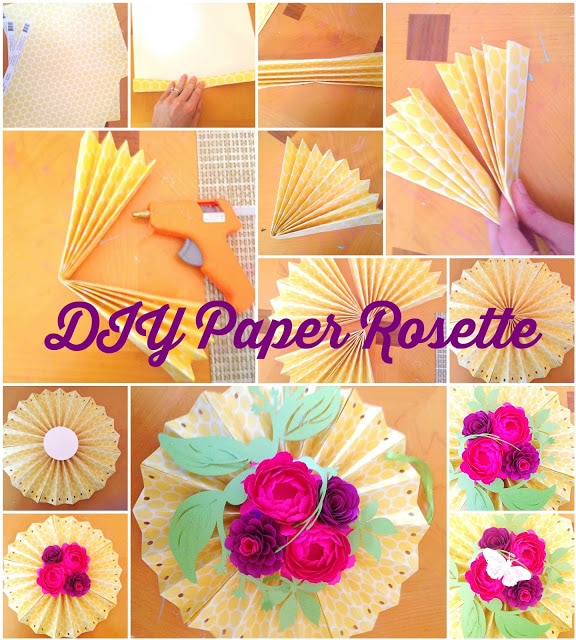 Here's an easy craft anyone can pull off! DIY paper
rosette hanging fans with flowers. These are perfect for
hanging in a wedding arch or as a backdrop for any event.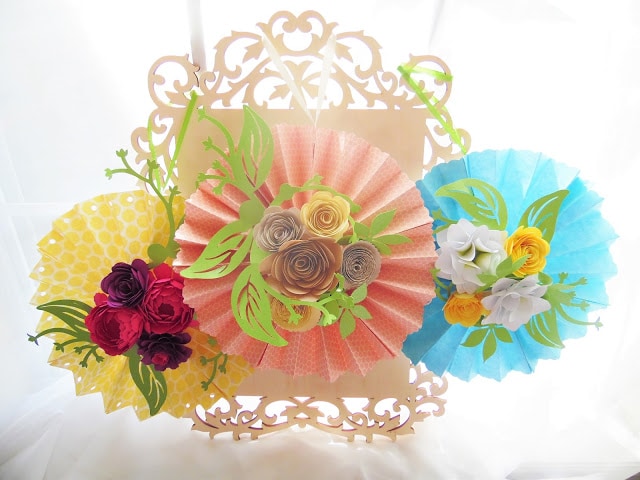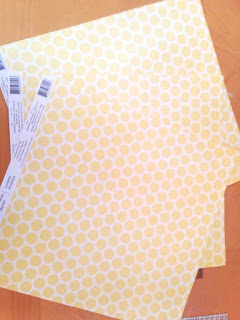 1. Pick out a pretty scrapbooking paper. Make sure it's not card stock or it will be too thick to fold. I use 3 12×12 sheets for a hanging rosette, but if you wanted to make these as fans for your guests I would use 3 8.5×11 sheets for more appropriate size.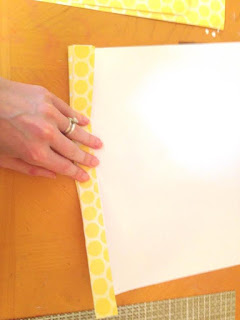 2. Begin folding like you would a paper fan, back and forth. (you remember from elementary school 😉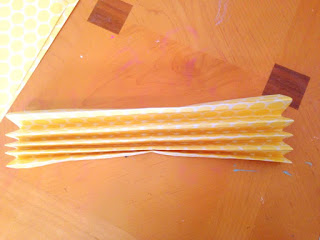 You should have something like this so far.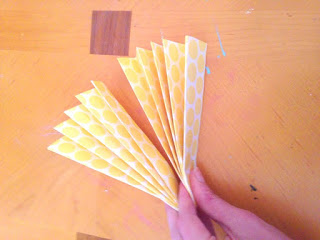 3.  Take this piece and fold it in half.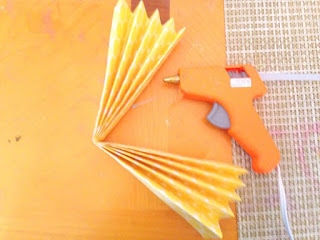 4. Now glue the inside of the fold together.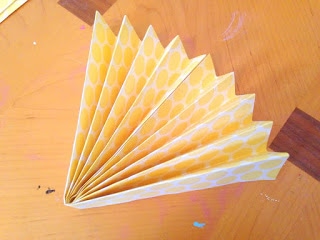 Should look like this now.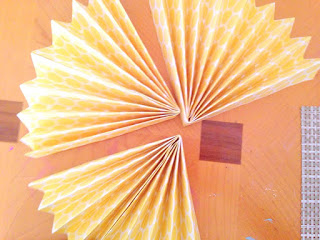 5. Repeat the above steps 2 more times with your other 2 sheets of paper.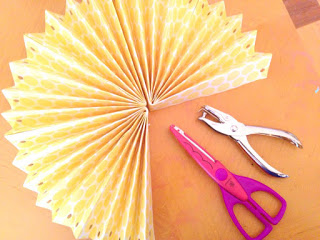 6. Glue the 3 pieces together. You can see I punched holes after I assembled the pieces for some extra detail. You can also use
craft scissors
to add a scalloped edge too.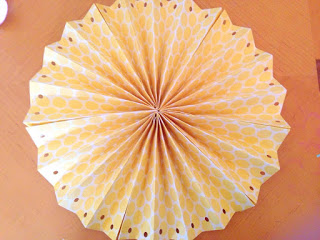 7. Now connect to form the circle.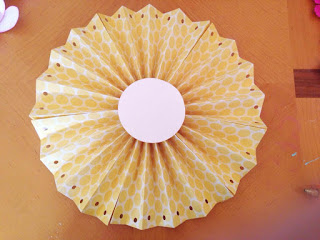 8. I use a circle punch to add a circle to the center. You can stop here if you want or go on to add more details with the flowers.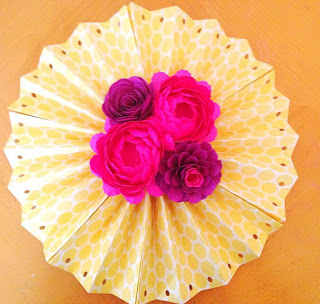 9. The flowers I used are paper from my shop since I am a paper crafting fanatic! The pinks are peonies, and one purple is a dahlia and the other a rolled rosette flower. You can find all these templates available in the 'download templates' tab on  the home page. If you aren't up for crafting paper flowers then just go buy some silk from a craft store!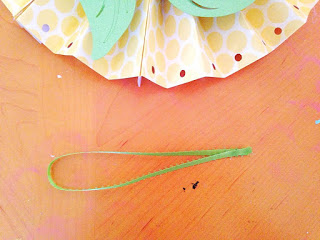 10. Cut a piece of ribbon, as long a you want and glue the ends together. Find a good spot between creases to slip it in and glue it.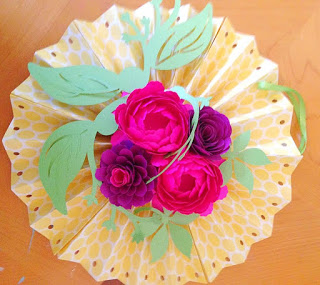 11. Add in any greenery you desire.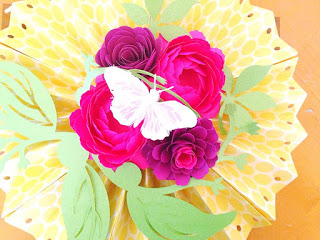 12. Be creative and don't be afraid to add other elements like butterflies and such.