3D Paper Flower Wall Art- Home Wall Decor
This post may contain affiliate links that won't change your price but will share some commission.
Home Decor Wall Art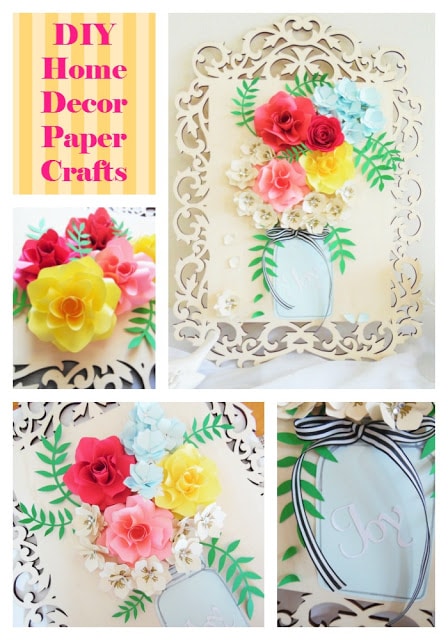 This week I'm going to share with you how to make a lovely 3D framed flower wall art hanging.
If you've been to my blog before you know well I am head over heels in love with paper crafts especially anything with paper flowers!
I wanted to start teaching not only how to create paper crafts like flowers, but also share how to use the finished paper craft in your home, as a gift, or event decor.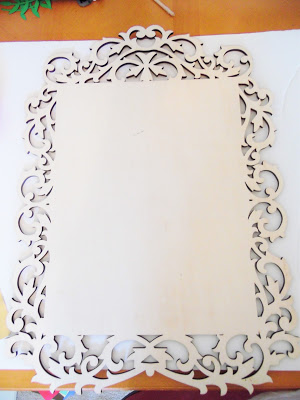 Alright let's get to the supplies you will need for this project.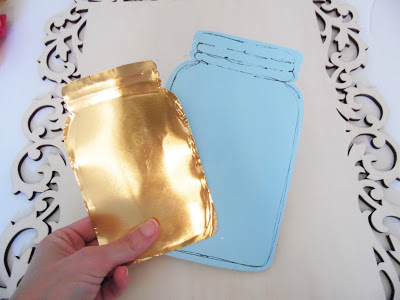 If you do have a cutting machine you can always grab a mason jar silhouette shape and cut that out onto any different paper. I did an example of a metallic gold jar in the above photo. But I'm gonna stick with the blue for the tutorial.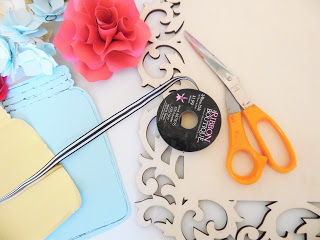 I picked a black and white stripped ribbon. We will use this to tie our project's look together at the end with a bow. Pun intended. 😉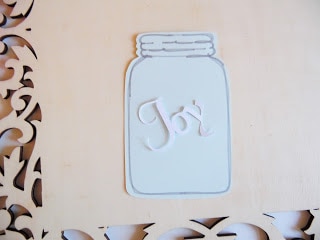 If you printed the mason jar PDF you will see I included 2 sizes. So if you went for the bigger frame use the bigger jar.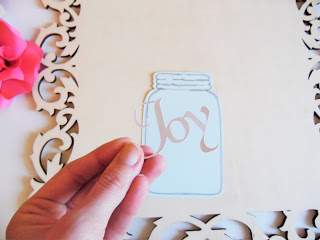 Go ahead now and add your wording to the inside of your jar if you like. Then glue the jar down onto the frame.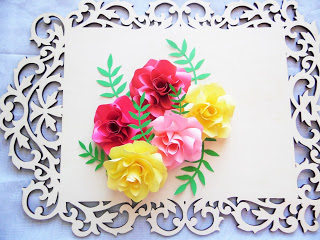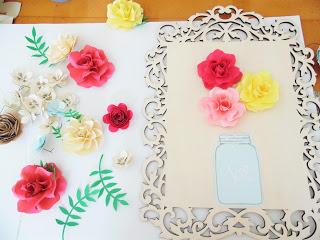 Take time to play around with how you want the flowers to look and arrange them on the frame. You know that saying "measure twice, cut once." That's what we are doing here. Lay flowers twice, glue flowers once.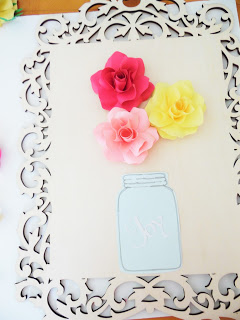 Try to aim for your larger flowers in the center and smaller ones on the bottom and outer edges.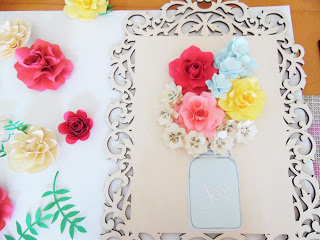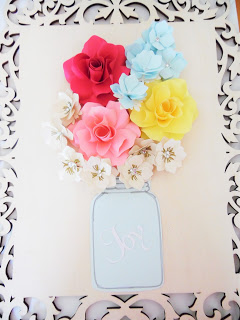 Once you are happy with how you want your flowers to lay on the frame go ahead and glue those paper pretties down.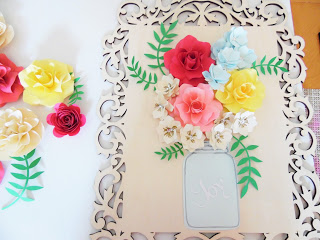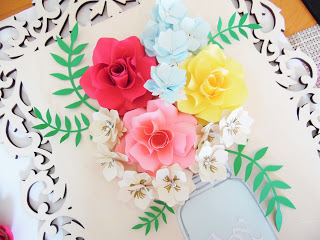 Once you have your flowers down fill in the greenery and if you wish tie a bow of ribbon and add it in at the top of the mason jar.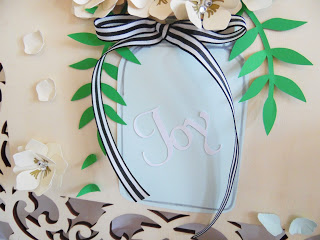 For a more realistic look I went back and add some falling petals to the sides of the frame.
Now you're all finished! Find a spot to hang that pretty project up and give yourself a pat on the back!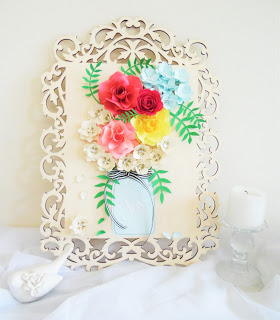 A couple things I learned with this project. First you may want to use darker lettering then I did. I went with white and from a distance you can't see my word "JOY."
Second don't be afraid to do things differently, I used the frame in it's natural wood color, but you could always spray paint it or even cover the center with a pretty patterned paper and use modge podge to seal it.!
Comment below how you would design your piece of 3D paper flower wall art!