The Best Resources for a Successful Creative Business: Starting a Home Craft Business
This post may contain affiliate links that won't change your price but will share some commission.

Where to Begin when Starting a Home Craft Business
Starting a home craft business or small business of any kind is no easy task. Getting started with a home business means you have to do it all; seriously, you have to wear every hat in the book: social media manager, website builder, graphic designer, photographer, editor, marketer, and the list goes on.
When I started my creative business 8 years ago, I spent much of my time stumbling around trying to find answers so I could compete with the best of them. If you are thinking of starting a home craft business, I don't want you to have the same frustrating experience; so I am going to share my top small business resources for my creative craft business that have helped me grow my home business into 6-figure income!
Let me also preface by saying there are a TON of resources, apps, plugins and companies bidding for your attention out there. It can get overwhelming. While there may be a better fit for some, these are the resources I have consistently used after much trial and error and I have found them the most reliable in the long run.
Websites Building & Marketplaces
Let's start first with where you will want to host your handmade products or digital goods. One thing I want to say about this is that you should NEVER put all your eggs in one basket. If you are selling on a third party platform (example: Etsy) you need to have a self-hosted site as well that no one can take from you. I am going to give you options for both in my list below.
Marketplaces
Etsy Marketplace
Etsy is one of the most widely known handmade marketplaces to sell on. With 3 billion sales in 2017 it is quite likely you have shopped on Etsy yourself or at least know of them. Etsy is definitely an easy place to get started and there are loads of resources out there on Pinterest to help you sort out any questions you have.
Cost – 5% seller's fee and .20 cent listing fee.
Product Type – physical and digital goods
The ArtFire community consists of thousands of independent shop owners and creatives offering unique one of a kind handcrafted items. What I love most about ArtFire is the customer support they give to their seller's. I have found Etsy to be lacking in this over the years but ArtFire is raising the bar!
Cost – Starts at $4.95 per month and a .23 cent listing fee.
Product Type – physical and digital goods
Amazon is an AMAZING place to sell because of the number of customers who flood onto Amazon everyday. Furthermore, Amazon is a highly quality trusted brand that buyers recognize.
Selling on Amazon can be accomplished on their main platform or on Amazon Handmade, which was opened in 2017. I personally sell my book on Amazon but if I were to sell my paper flowers or craft templates, then I would choose Amazon Handmade.
Cost – 15% seller's fee
Product Type – physical goods
I absolutely LOVE Creative Market. I use them quite regularly for graphics and mockups for my websites and products. If you are a graphic content creator then this is a fantastic platform to sell on. They select the best of the best and the competition isn't as saturated as other sites.
Cost – You earn 70% commission
Product Type – digital goods
Self-Hosted
Remember how I mentioned putting your eggs all in one basket is a big no, no? Well, here is how you fix that. If you were to choose one of the marketplaces above to sell on then ideally, you want to have your own website as well.
Why?
Think of a marketplace as a rented space. If the landlord wants you out at some point you don't have any say in the matter. Your own website however, is yours alone. Plus there are NO transactions fees to pay! That means more money in your pocket and more to invest!
I highly recommend a Wordpress website. With Wordpress you can create a store through Woocommerce but also create a blog off your shop. This is a genius way to drive more traffic to your shop in generally. This has been a key to my success at Abbi Kirsten Collections. 
For a Wordpress site you will need a host and I HIGHLY recommend Siteground. Their customer support is amazing!
Another plugin I like to mention for your Wordpress is Visual Composer. Visual Composer is a powerful drag and drop website and page builder that makes it easy to build any Wordpress page in a snap. See how I use it here on my About page.
Shopify is one of the newer kids on the block. I'll admit, I was unsure about them at first but they have really proven their capabilities. I am currently building my Shopify storefront for my latest courses and I had an account with a store name set up within two minutes. Shopify also integrates with countless apps to customize your site whole site!
Bigcommerce is very similar to Shopify, except that it has been around longer. I personally have used Bigcommerce for my template shop. They also integrate with hundreds of apps and I have been very happy with them.
Costs can vary for these site setups depending on your host and apps you choose. They can start as low as $10 per month.
Photography and Editing
When starting a home craft business you will need to learn some basics for taking good photos. Photography is key to the success of your product. No matter how pretty your product is in person you can't convey that with a dark grainy photo. Don't worry, I am not going to make you buy fancy equipment. You can use a basic camera or smartphone, but I do recommend working your way to a DSRL eventually. It makes a huge difference!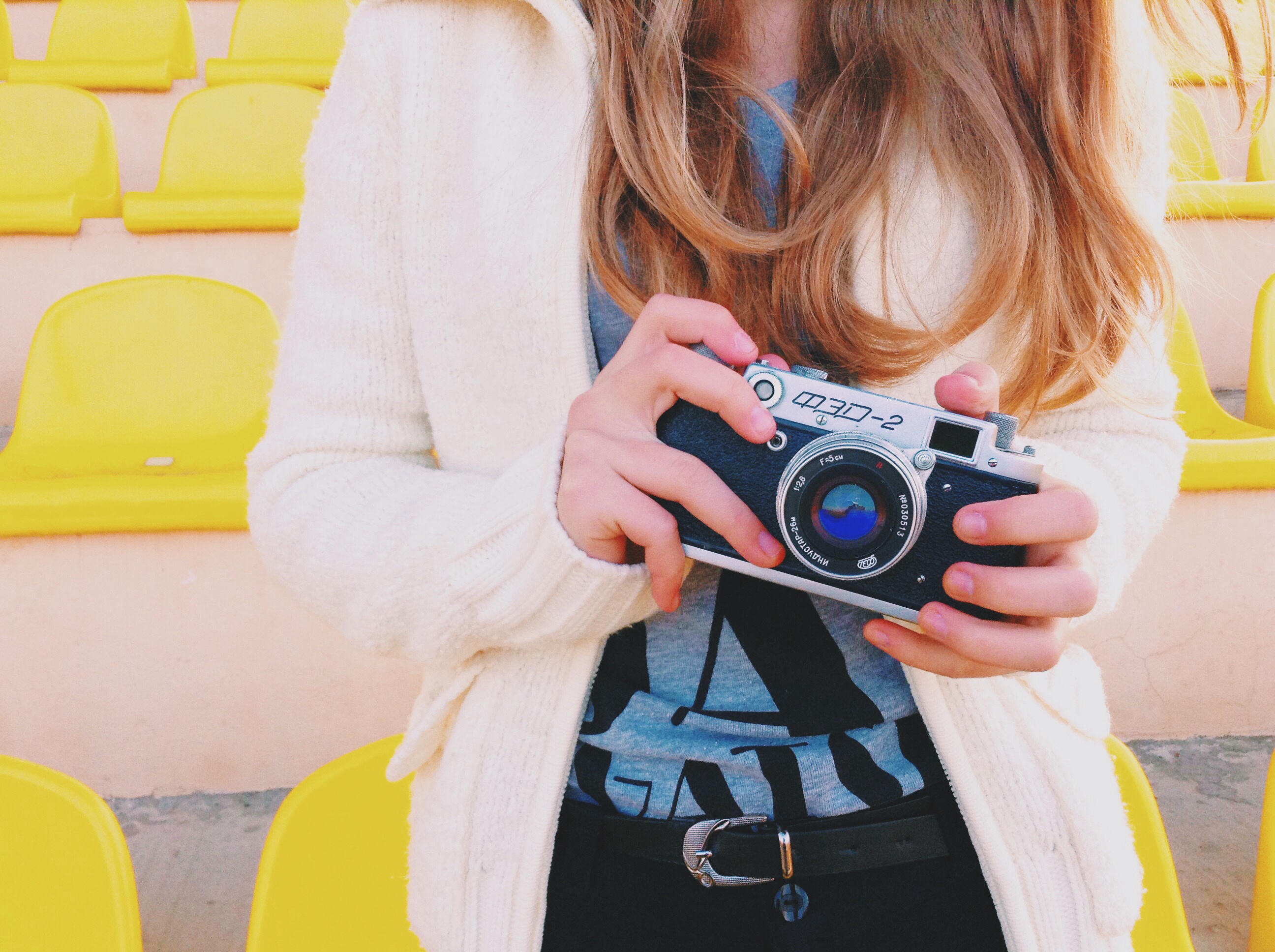 Picmonkey is the first site I ever started with when I began to edit my own images. It is easy to use and beginner friendly, plus complete free or you can upgrade to the $5 per month plan for additional features.
Afterlight is a great app to have when you are using your smartphone to take pictures. It has tons of editing capabilities to brighten your images, add filters, change tones, crop, clarify and so much more. For $2.99 it is well worth it if you need to use your phone for photography!
One of the reason I love to use Lightroon is because it is a one click and done process. I will upload my photos and find the best preset for that particular image. Once I select my preset, I am done and export my images. If you are looking for a way to add a professional touch to your photos, Lightroom presets can help with that. Lightroom and Photoshop are only $9.99 per month! And there are tons of free Lightroom presets online!
Once you are finished editing all your image you are going to need somewhere secure to store them! Dropbox is my personal go-to choice. They have always been reliable and I can store according to my needs. You can start with a free plan.
And here is a bonus tip! If you ever need to re-size your photos in bulk to be more optimized for your site, I love to use Bulk Size Photos website. Its super quick and easy to re-size all my images in a couple clicks!
Graphics and Social Media Images
When I build my graphics for social media, like pins for Pinterest or Instgram images, I like to use templates from Canva or Picmonkey. I tend to use both as needed and if I need any images for pins I buy my graphics from Creative Market or other top stock photo sites.
Okay, I know this is long so take a breather. But isn't it great when you find a gold mine of resources?! Let's keep going!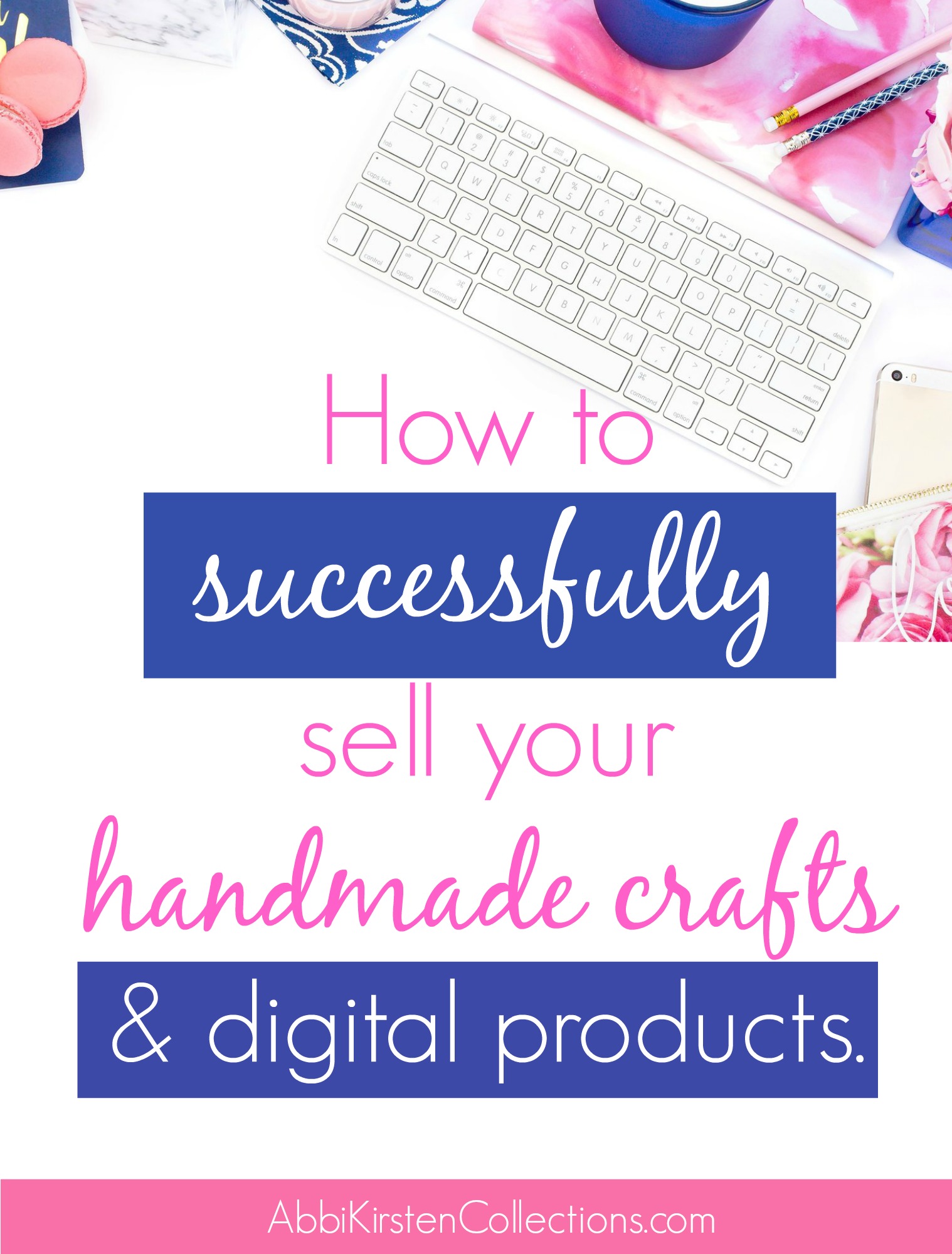 Social Media Sharing
You have your product, your websites set up and your graphics ready to go. But now you need ways to share them. After all, starting a home craft business isn't any good if you don't get the word out!
One of my favorite plugins to use is Milotree. It is so simple, yet very effective. Milotree allows you to connect to your social media channels or email provider, so you can give a friendly popup to your customers asking them to give you a follow. This app is a great help for building up your social channels. My Pinterest grew over 500% with this app!
Ahh Tailwind. You probably have hear of it. And with good reason. It really is all it is cracked up to be. Tailwind is a huge time saver when it comes to pinning on Pinterest, which by the way is the gateway to success for your products or digital goods! I have been using Tailwind for two years and seen consistent traffic to my sites because of it. Plus they are an approved partner of Pinterest, so you don't have to fret about your account being shut down when using them.
Social Warfare is by far my most favorite social share plugin. This plugin is best used with a Wordpress site. The social share icons are cusomizable and can be set at the top or bottom of the post, or both. Plus it keeps a share count for you, which is encouraging to see your number of shares climb!
This one may not apply to everyone, but if you have a blog along side your shop where you can share craft related posts or even your process of creation, you may be able to share it on Craftgawker. Craftgawker is another social site, but it can be great if it fits your niche as another outlet to drive some traffic. Plus it is fun to spend time on! Ideas runeth over!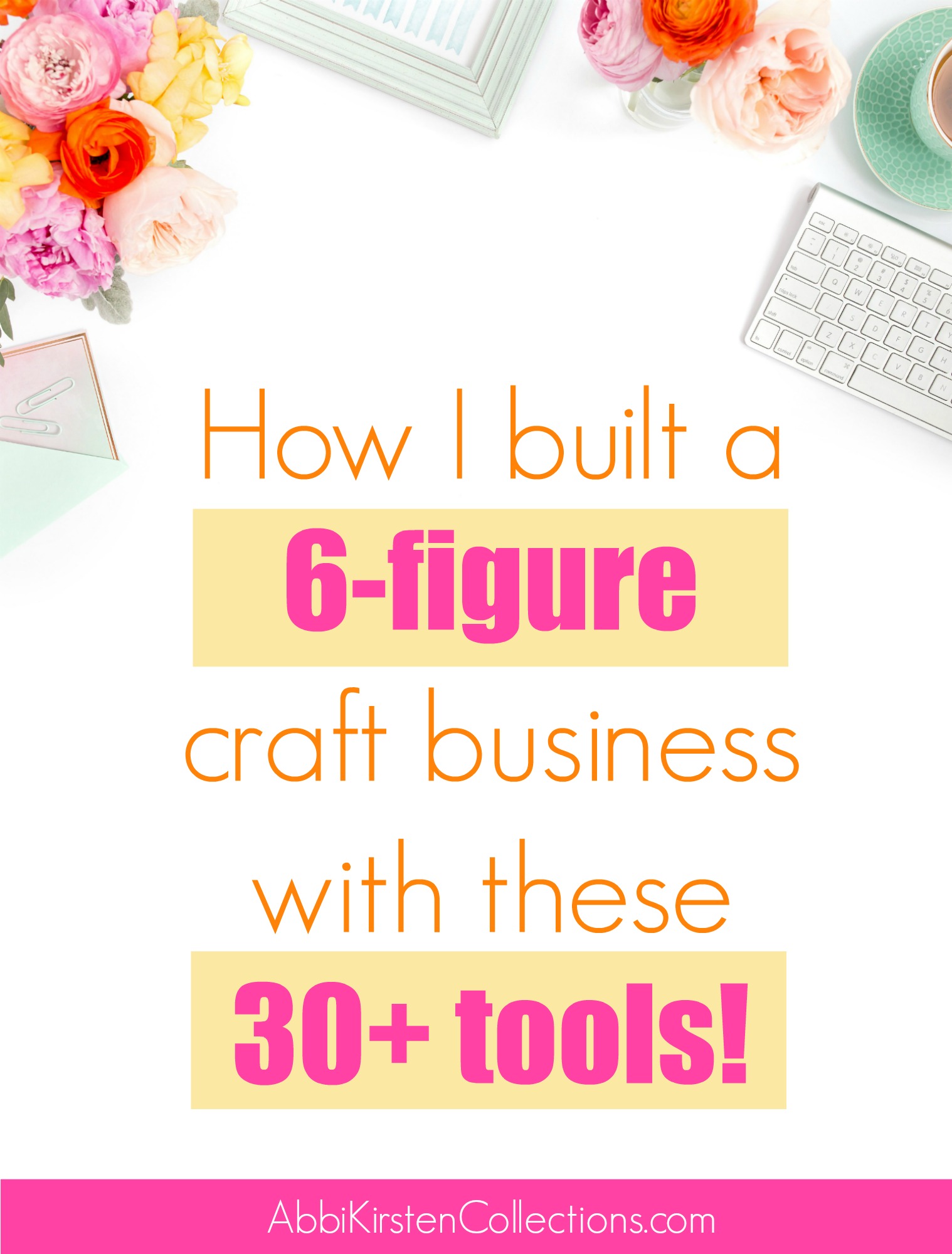 Search Engine Optimization
A website or shop is only as good as its SEO. You need your site or products to be found. Luckily there are tools to help you figure that out!
If you have a Wordpress site, then you need to make sure you have installed the Yoast SEO plugin. This plugin will help you nail your SEO and get found within Google. When using your Yoast plugin it will ask you to input a focus keyword. This keyword is what that page or post will be ranking for in Google. Yoast is free to install.
Jaaxy is a great tool if you need help coming up with keywords and sorting out whether or not people are actually searching them. Jaaxy does have a free trial and then it is $49 per month thereafter.
Now, if you are on a marketplace like Etsy, you may be searching for tools to help guide you with tags and titles. I recently started using Etsy Rank for this after switching from Marmalead. Etsy Rank is AWESOME for Etsy sellers! It will grade your listings and tell you how to improve them, let you track competition and search their keywords, tell you your ranking within Etsy and Google, convey search trends, provide keyword searches and so much more. With several of my listings I saw immediate ranking improvement!
Etsy Rank is free or you can go pro for $10.
Marketing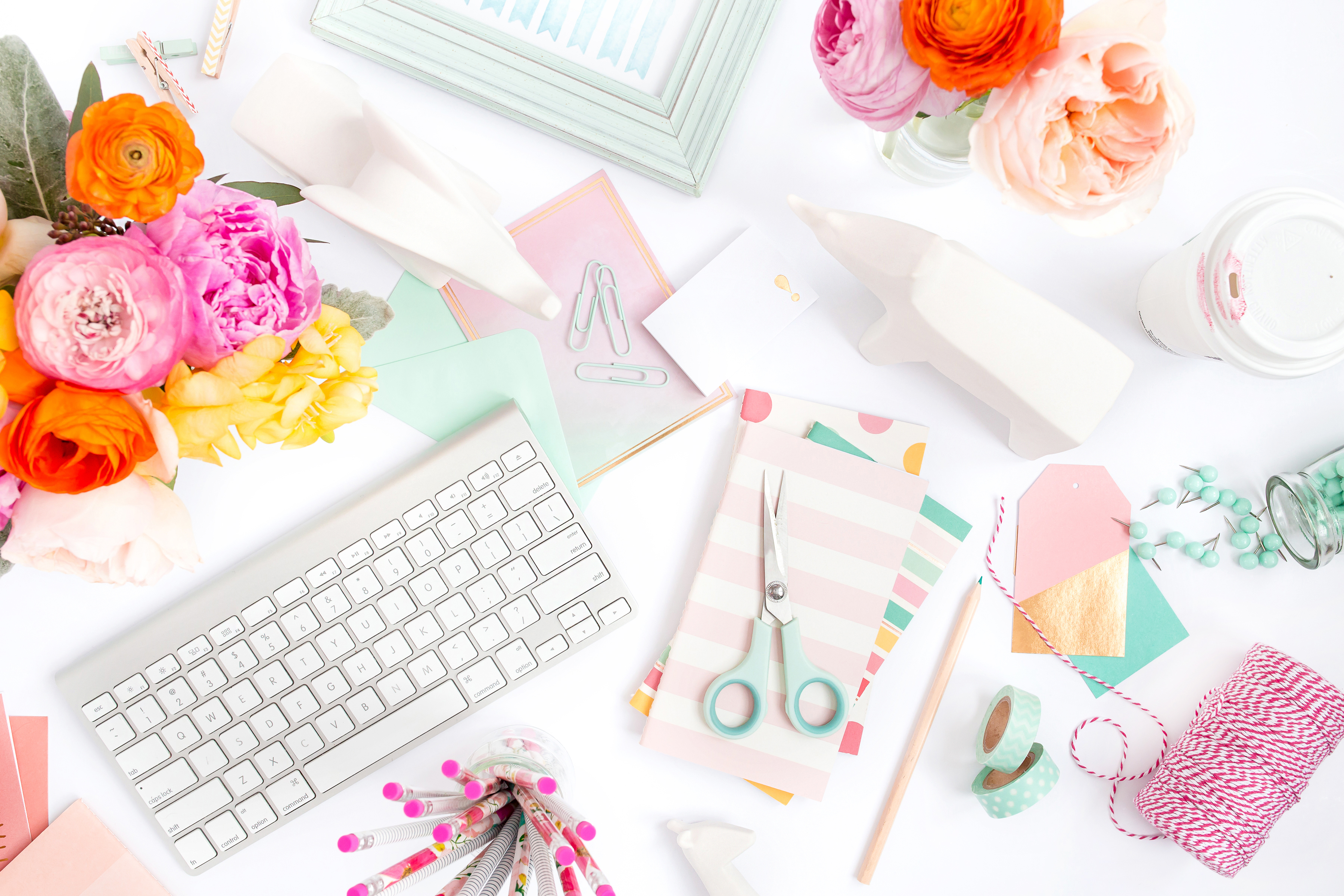 Email Marketing
When starting a home craft business, learning to market your products is a big deal if you want to make some real headway.
Using email to do this is a highly successful way to generate sales when starting a home craft business. There are a lot of email providers out there. I have personally tried Mailerlite, Mailchimp and Converkit. After much bouncing around I decided that Convertkit is by far the best option and the one I plan to stick with from here on out. Till death do us part!
Convertkit allows you to tag subscribers so you can market more effectively to the right person on your email list, Mailchimp does not offer this. Convertkit has good deliver-ability unlike its competitor, Mailerlite, which has had numerous issues. In the end, Convertkit won out.
Prices will vary for this based on your number of subscribers.
Leadpages is the glue that holds my marketing together! Leadpages is basically a landing page system that allows you to have your readers or buyers focus their attention on one call-to-action. They work wonderfully with tripwires and upgrades for products. Leadpages also integrates to your Convertkit account, so it will collect your sign ups for you when you use their Leadbox function.
I like to use Leadpages as well to build a page with all my social links, shop links and blog link then use that page as my URL on Instagram or Facebook to help people find exactly what they are looking for with one click. Nifty huh? Bottom line, use Leadpages. 
I recently started using an app called Sales Pop by Beeketing. It basically takes a recent order someone made with your shop and their first name then gives your web pages little pop ups telling customers, who are shopping, that someone just made a purchase from your shop. This is a good way to build trust on a self-hosted site and also create some demand for your products!
Shipping Materials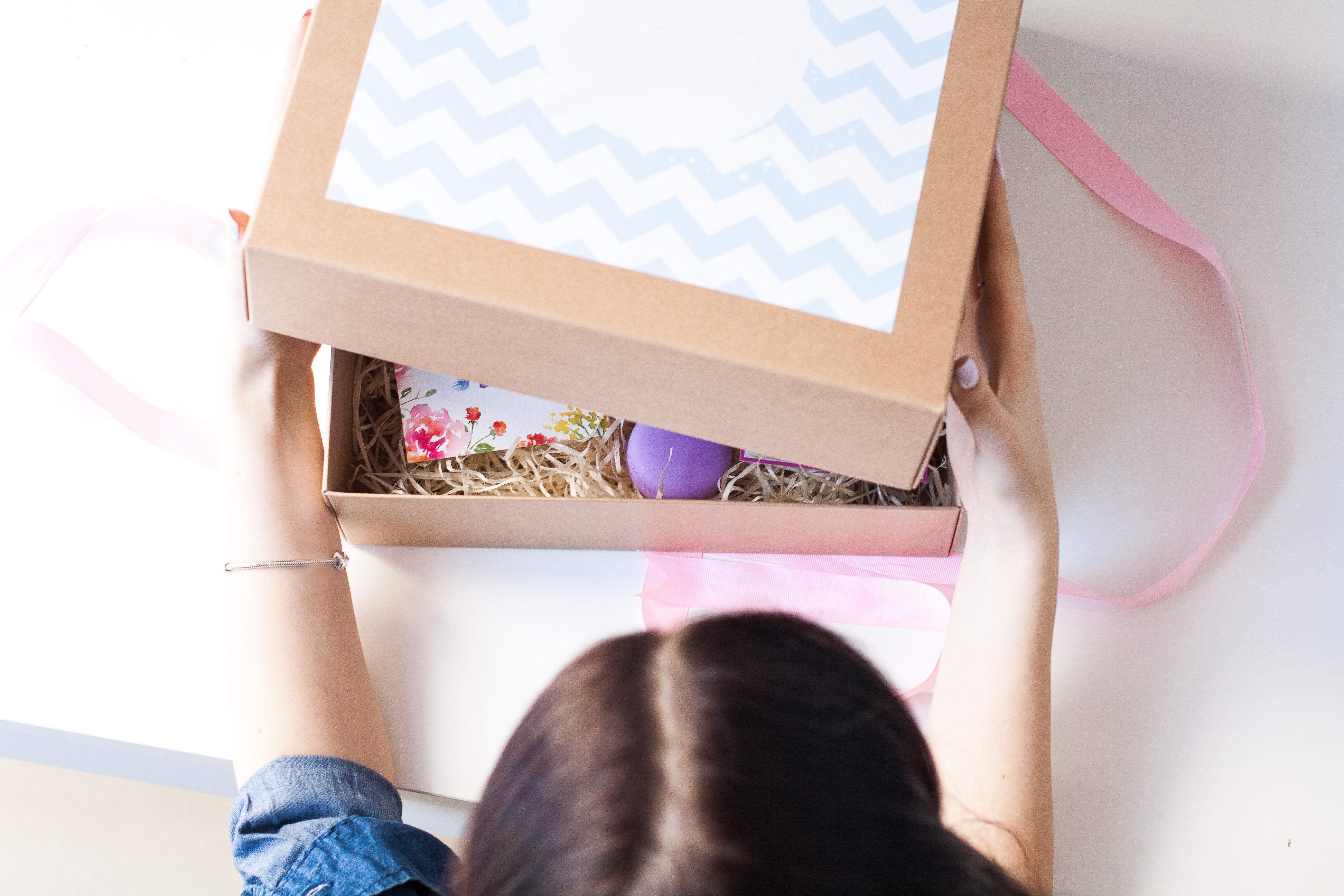 Unless you sell digital products only, you will need some shipping materials for your products. To save money it is always best to buy in bulk. I find places like Amazon often have bulk mailers that are easy to purchase in the size I need. I like to buy cute ones like these if I can!
And when printing your customers shipping info it is best to use sticker mail labels like these.
I also like to note, that adding a little something extra to your products, like thank you stickers, tissue paper, coupon flyers and your business card is always a plus, not to mention it makes your customer feel like they've received the handmade shop treatment and will keep them coming back for more!
Organization
So after all that you are going to need some tools to keep you organized when starting a home craft business!
Accounting
Wave is a good free finance tool to use when you are starting out. However when finances grow and become more complex switching to Quickbooks would be my recommendation. It is important that, no matter how much or how little you make, you always report your taxes. We may not like it, but we do have to give Uncle Sam his cut. Mmkay?
Calendly is a wonderful scheduling tool. Chances are you won't use this when you are just starting out, but when you begin to acquire some help, or perhaps are working with people to build something in your business, you may need a tool to keep you all on the same page!
I love using Trello as a way of making lists. My head constantly overflows with ideas, so I need a way to write things out quickly. One reason I love Trello is because they have an app. So whether I am out with just my phone or on my desktop I can keep all my lists and notes synced!
Final Notes
Wowza! I know that was like a mega crazy brain dump. But I can say that I have personally used all these tools at one time or another and found them key to starting a home craft business and keeping it running smoothly.
If you feel like your brain is running in circles with all this info, it's okay. Take a breath. Pin it for later and work through it slowly. You don't have to do all these things over night. Work up to them.
Is there any other tools you recommend I should add to this list for starting a home craft business? What are your favorites? Tell me in the comments!
Wishing you creativity and success!