Summer Bucket List Printable + DIY Clipboard
This post may contain affiliate links that won't change your price but will share some commission.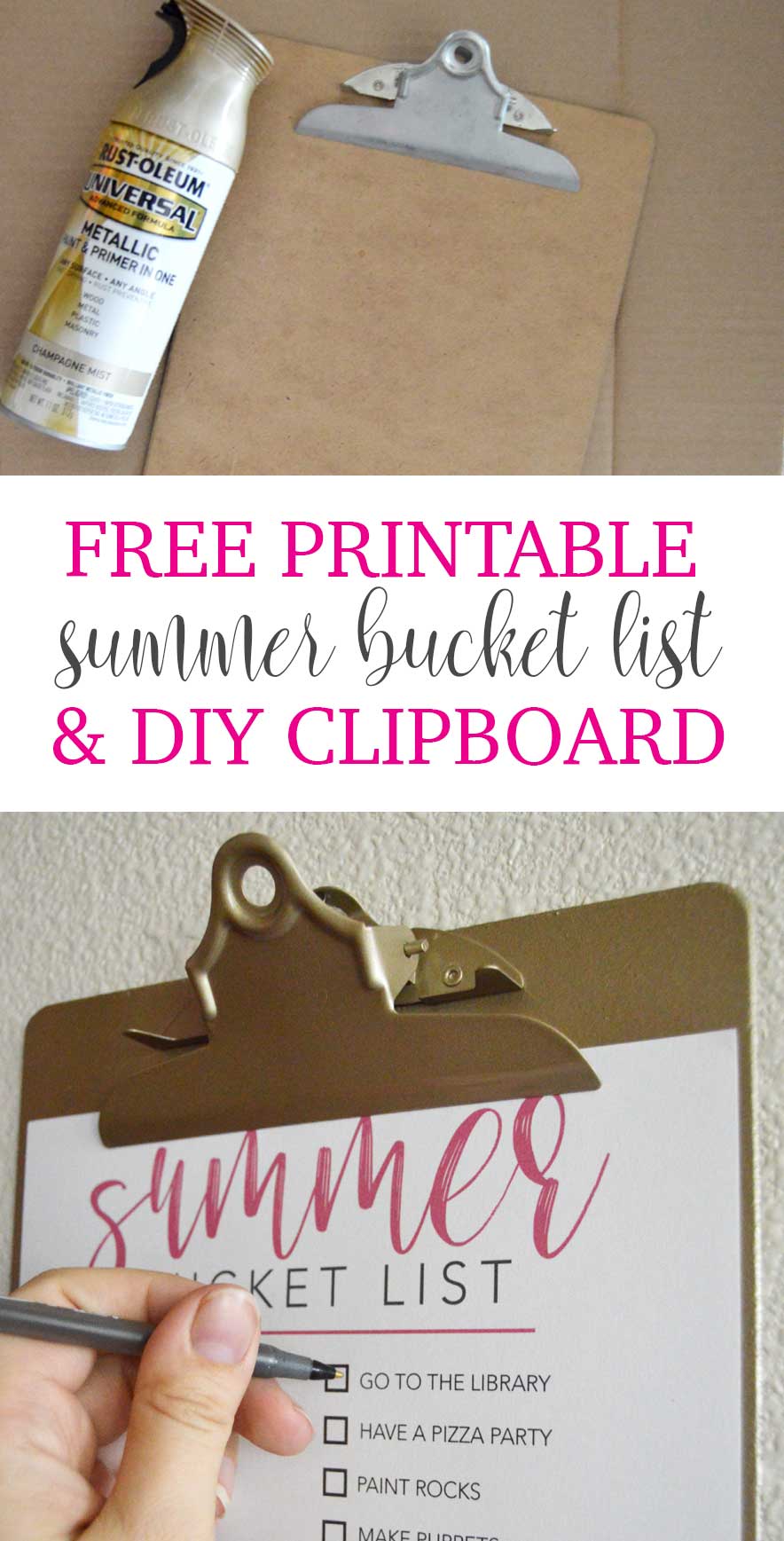 Summer Bucket List Printable + DIY Clipboard
Hello, friends! I'm Leslea from A Heart Filled Home. On my blog I love to write about budget friendly home decor, crafts, printables, and DIY projects. I'm so excited to share this super simple DIY clipboard and free printable today!
This summer has already been going by so fast, and my kiddos are always looking for fun things to do while on summer break. I decided that it would be fun to create a summer bucket list with activities for them to look forward to. My children love to have visual reminders of their daily schedule, to-do list, and calendar. This bucket list printable is perfect for them!
I wanted to create a cute display for the summer bucket list printable, so I grabbed an old clipboard from my craft stash. You can usually find these at thrift stores for only a couple dollars! I also had some rose gold spray paint leftover from another craft project, so I already had all of my materials on hand!
Materials Needed:
DIY Clipboard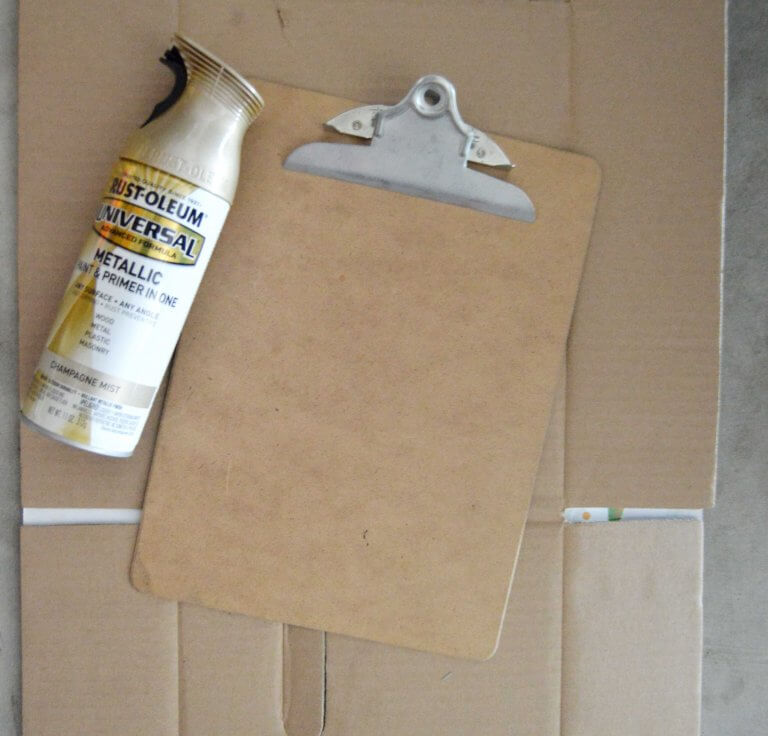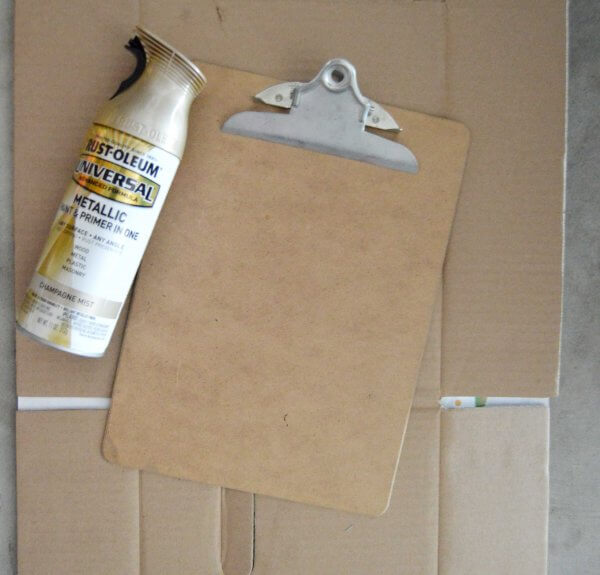 First I grabbed a flattened cardboard box to place beneath my clipboard. I have started keeping a few flattened boxes on hand in the garage to use for painting projects, because after using them a few times I can just toss them in the recycling bin!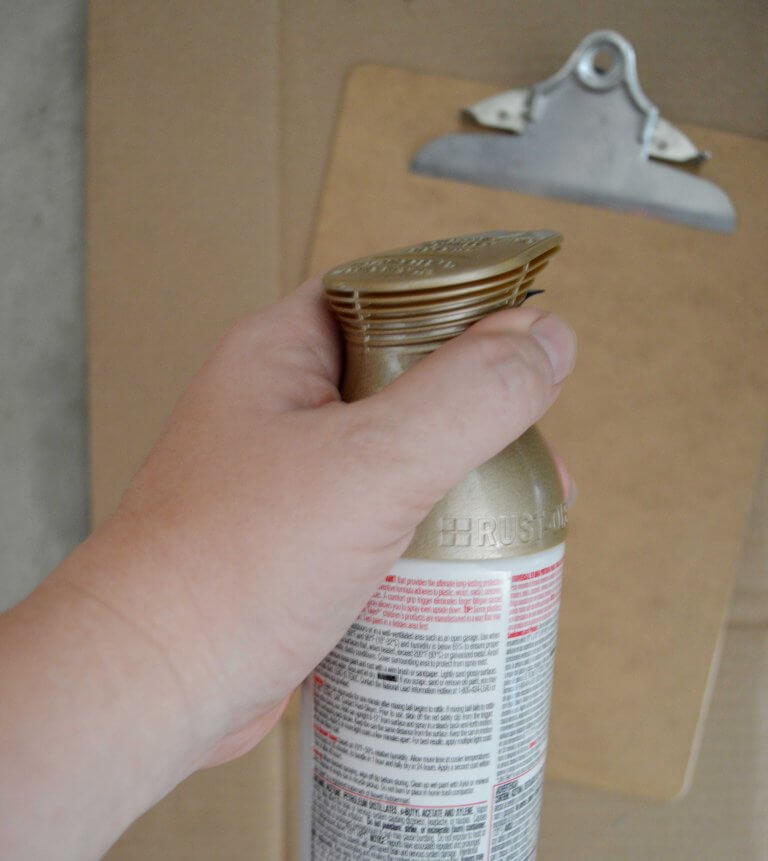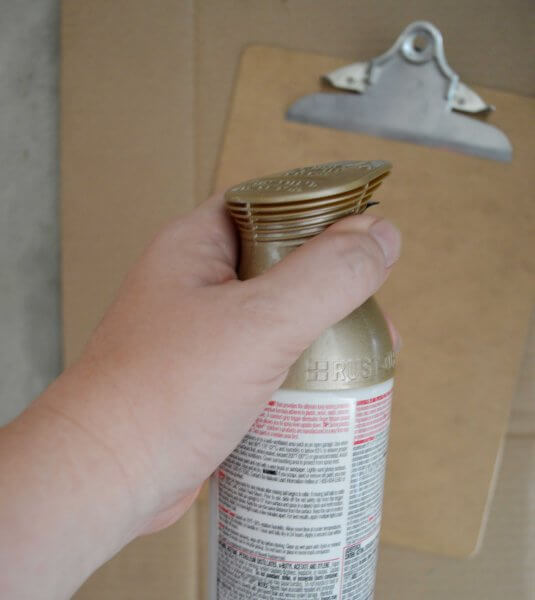 Next I cleaned the surface of the clipboard with a towel to get any dirt or dust off of the surface. This will make sure the paint adheres to the clipboard.
Then I gave my clipboard a couple coats of spray paint. I used the color Champagne Mist from Rustoleum. I have found that the key to getting good coverage with spray paint is to keep the can a few inches away from the surface, and to move the can from side to side spraying horizontally. If you get too far away from the surface you're spraying you won't be able to get good coverage. Also make sure to keep a continuous spray to keep the coverage even.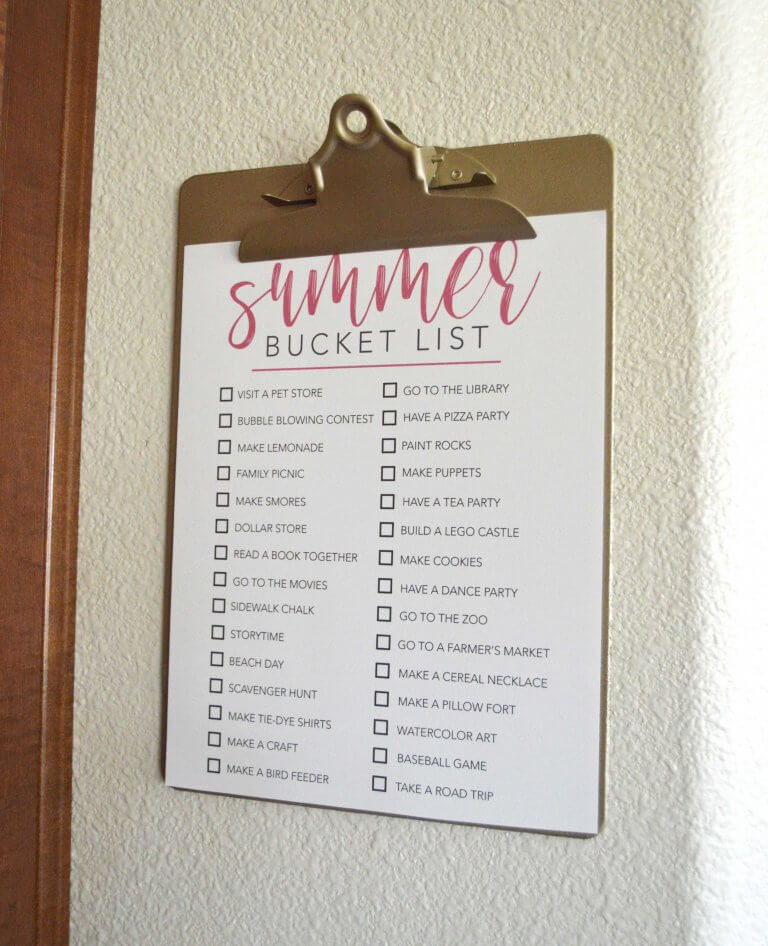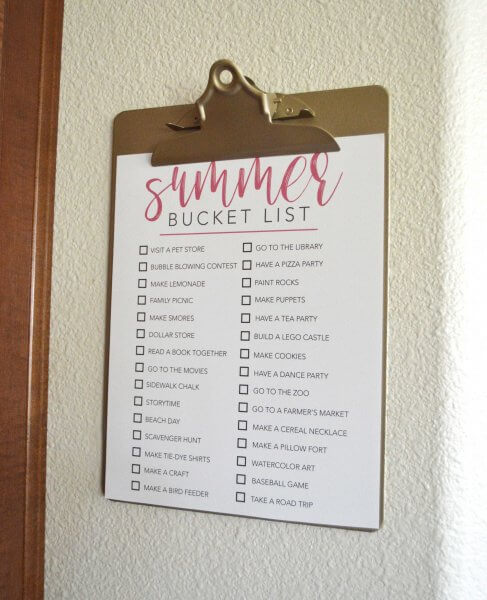 Download Your Free Summer Bucket List Printable!

After my clipboard had dried overnight, I printed my summer bucket list printable onto some white cardstock paper. Cardstock will last longer and helps enhance the quality of the print. Then I displayed it on my newly painted clipboard! You could display the clipboard and printable by hanging it on a wall, leaning it against the backsplash in your kitchen, or you could add magnets to the back and place it on your refrigerator!
My kids are already loving this summer bucket list printable, and they are planning their next activity! I hope this helps you and your kids really enjoy the rest of their summer break!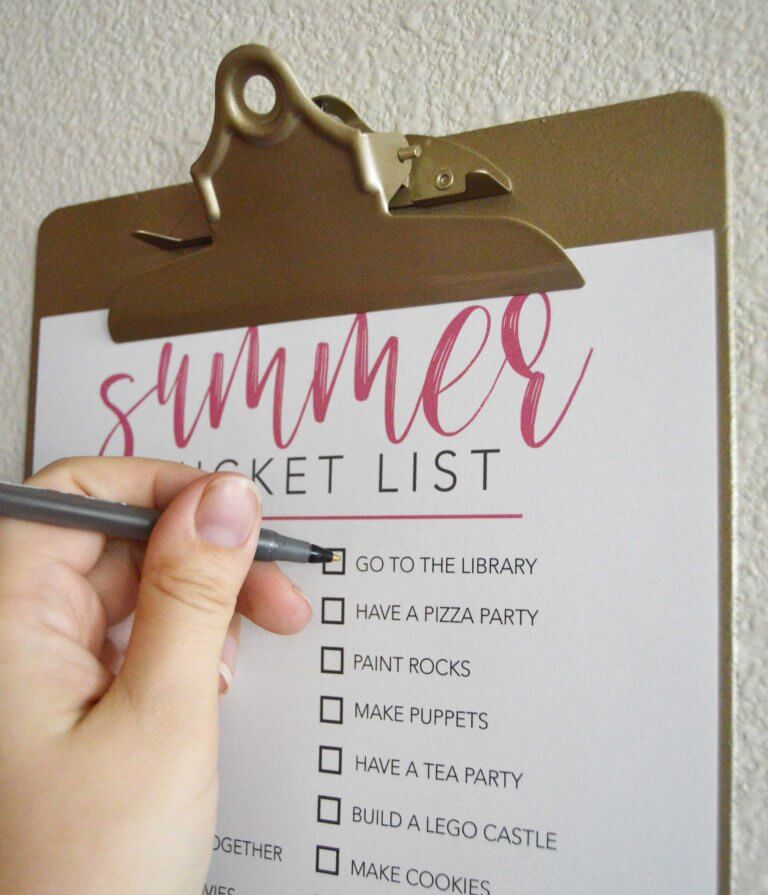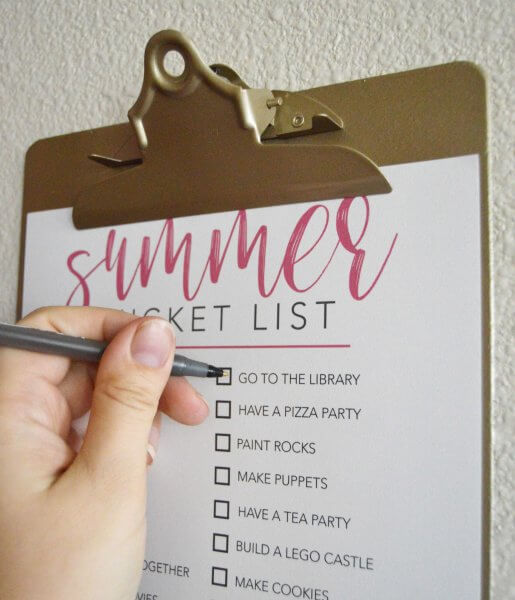 Follow Leslea and her blog, A Heart Filled Home here:
Discover More
Share what you've been up to by using #DIYwithAbbi. I would love to see your creativity in the works so flaunt your flower power magic! You are a huge source of my inspiration!
My mission at Abbi Kirsten Collections is to inspire you to nurture the creative magic inside your soul – bringing you fun, easy to learn DIY projects, and quality template designs. I share a variety of projects but specifically love paper crafting and paper flowers. Interested in more flower tutorials?! I've created dozens of signature designs for you to enjoy – starting with my best seller, The Art of Giant Paper Flowers, the Giant Flower Library and Catching Colorflies, my shop of endless paper designs and flower templates.
Feeling overwhelmed? Start here with my tried and true Resource List!
Thanks for letting me pop into your day!