19+ Fall Card Ideas To Make With Cricut: Free SVG Files
This post may contain affiliate links that won't change your price but will share some commission.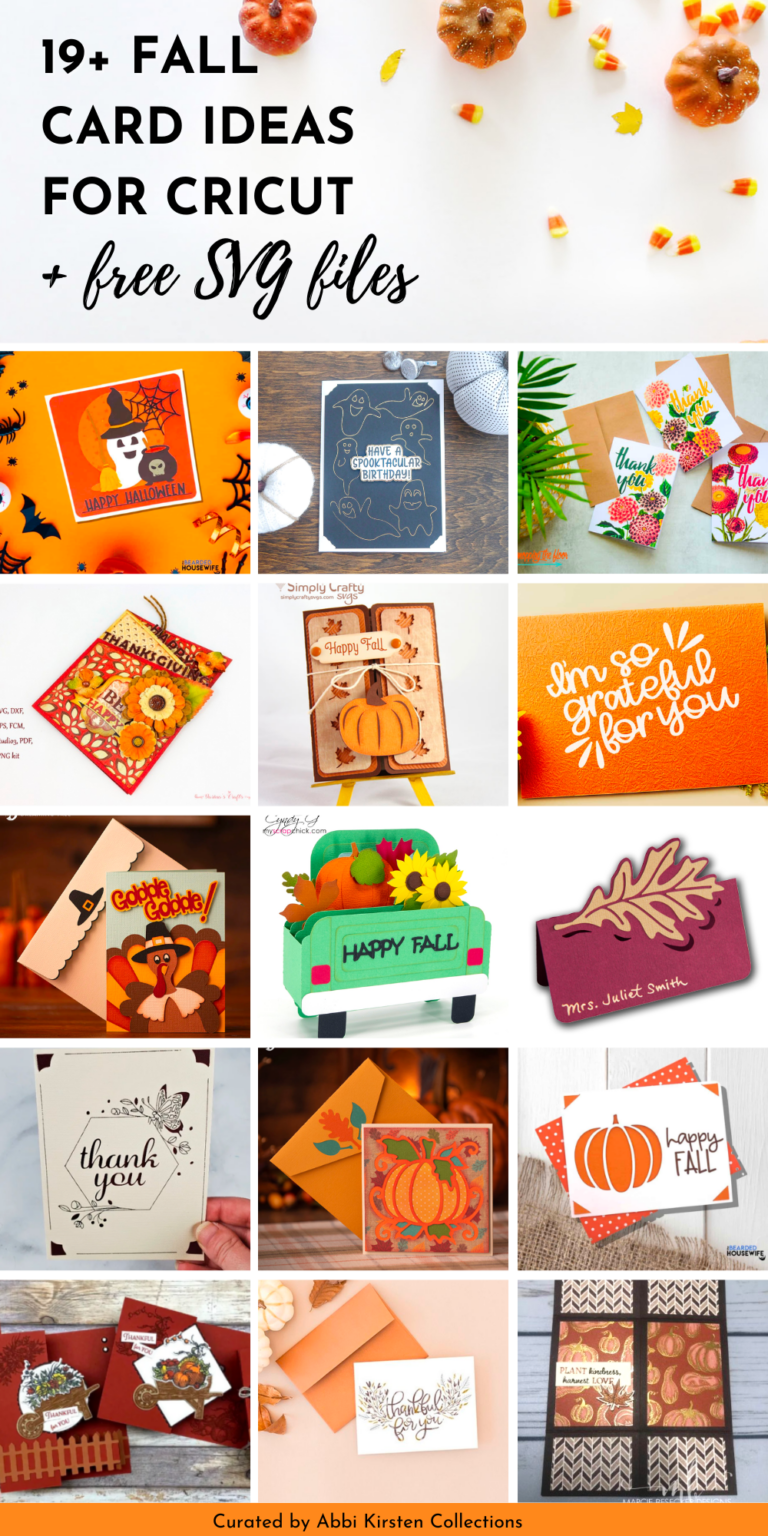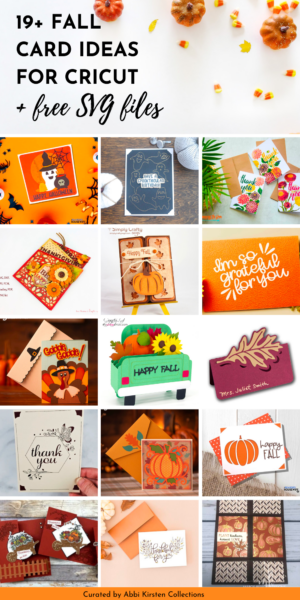 Fall time is the perfect season to get crafting! If you own a Cricut machine like me, you are always searching for free SVG files. Today I am sharing some free fall SVG cut files for the best fall card ideas to make this autumn season.
These ideas are perfect for Thanksgiving cards, Halloween cards, showing your child's teacher your appreciation when heading back to school this fall, or just sending some happy mail to a friend.
Card making is a breeze with the Cricut Maker, Cricut Explore Air, another Cricut cutting machine, or even a Silhouette Machine. You can make simple homemade cards that turn out adorable every time.
Fall Card Ideas To Make With Cricut
If you are new to Cricut or just need some fall inspiration, I have rounded up some of my favorite fall card ideas. The following ideas are easy peasy and can be made in no time. So, grab your Cricut machine, and let's get crafting!
For those new to Cricut and feeling overwhelmed make sure you watch my Cricut Freedom Workshop here for free!
Happy Halloween Layered Cards
The first card in this round-up is an adorable card from The Bearded Housewife! These fun, happy Halloween layered cards are the perfect way to show off your Cricut skills. The best part is they are super easy to make!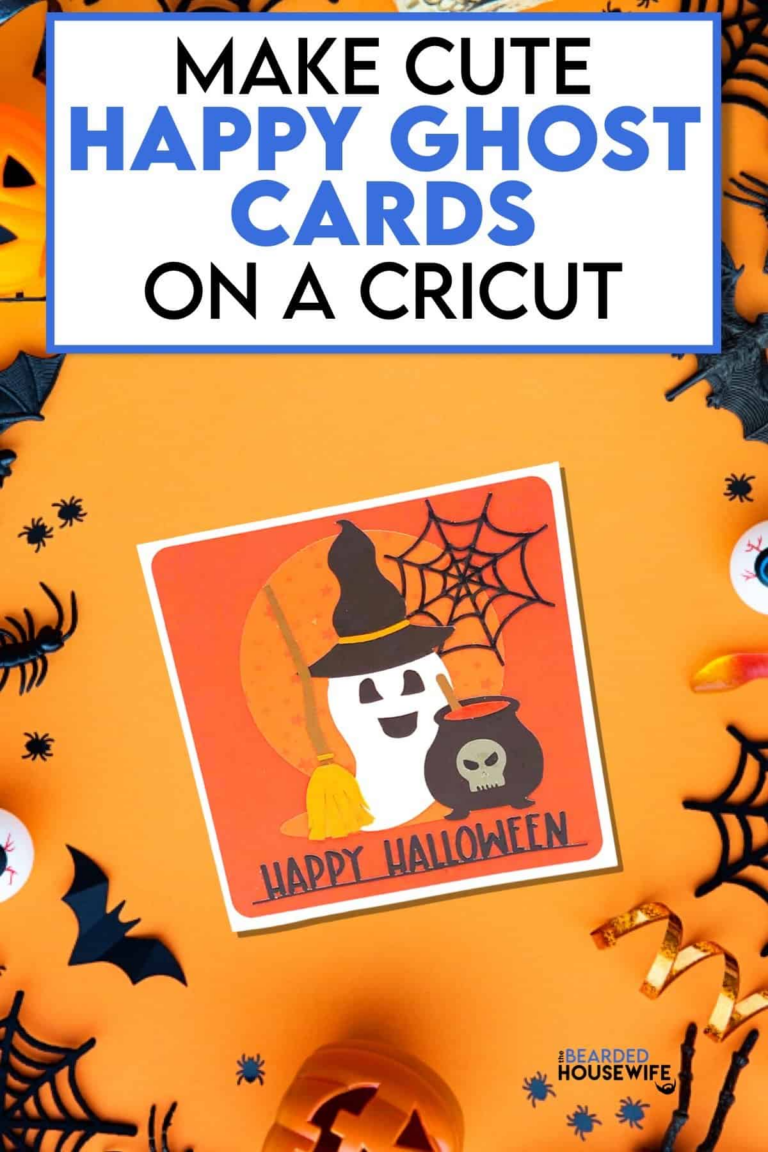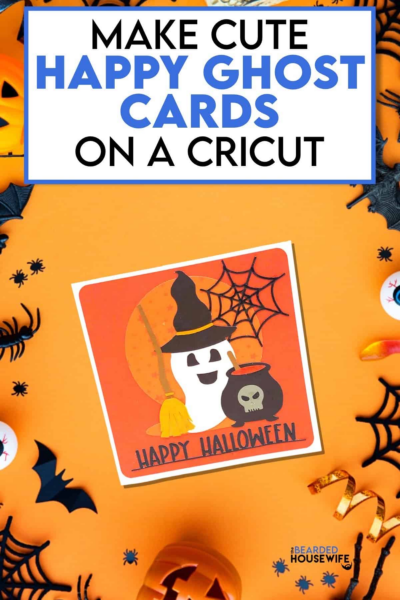 Foil Halloween Card with Cricut
Give this adorable Foil Halloween Card with Cricut from Craftara Creates a try if you know someone who was born on Halloween! With these super cute and free Halloween single-line art ghost designs and a simple supply list, you can practice your Cricut foil skills!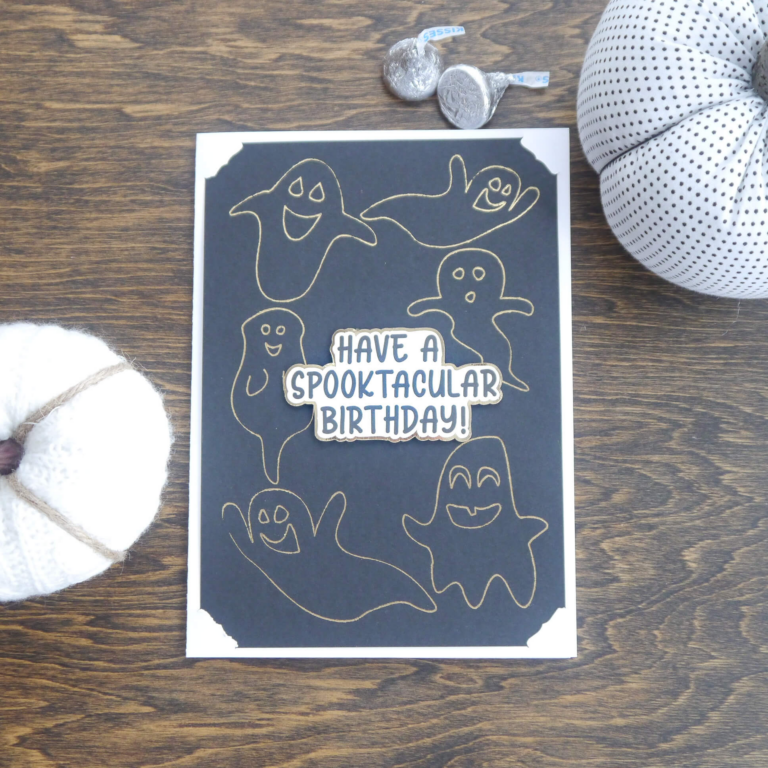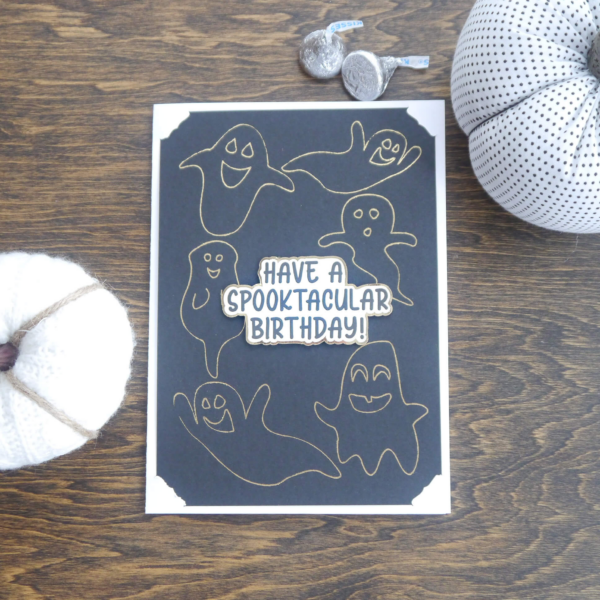 These fun Halloween color cards from Ginger Snap Crafts are perfect for the fall season and are very easy to make! All you need to do is gather a few supplies and click "Make It!" on your Cricut machine. Easy peasy!
You could even grab your Stampin' Up stamp set if you have one to customize the card front, back, or inside with a cute stamp or two!
DIY Cricut Foil Thank You Card
What better time than the fall season to give thanks? With this DIY Cricut Foil Thank You Card from Leap of Faith Crafting, you can show your appreciation in style! As an added bonus, these beautiful fall cards are very simple to make!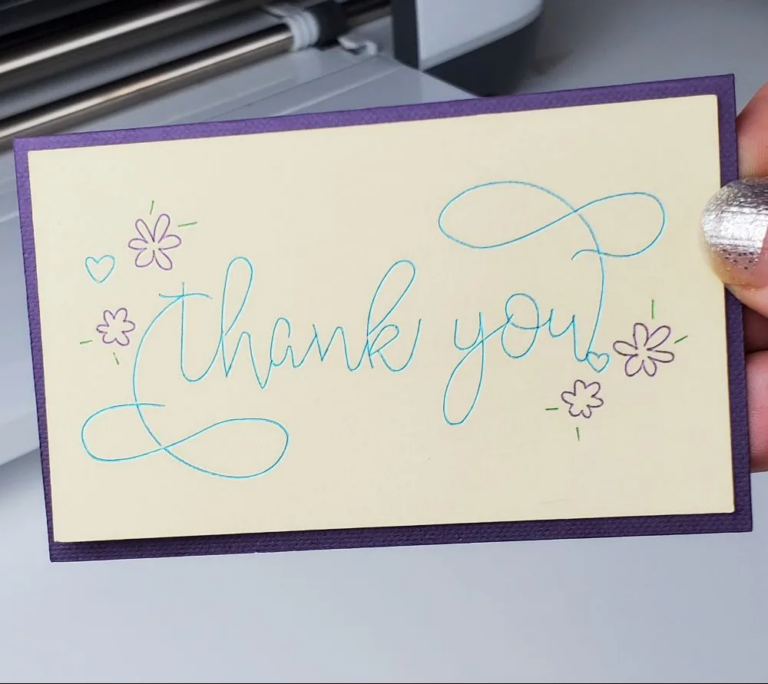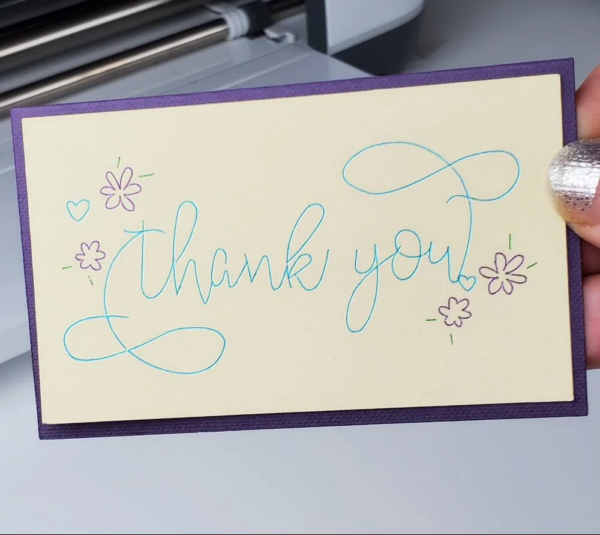 If you love the look of foil you may also like my metallic foil textured pumpkin tutorial here!
Free Printable Floral Thank You Card
This free printable Cricut card from I Should Be Mopping the Floor is perfect for the fall season! With its pretty fall colors and floral design, it's sure to be a hit with anyone who receives it. You can print this off and cut it with your Cricut machine or just print it off and trim it down with a straight cutter.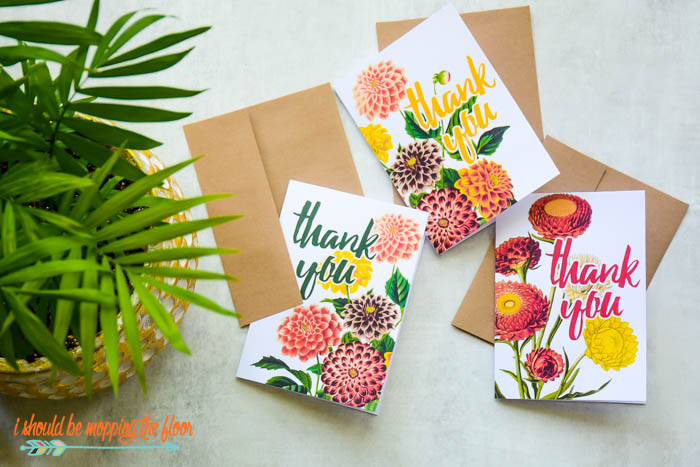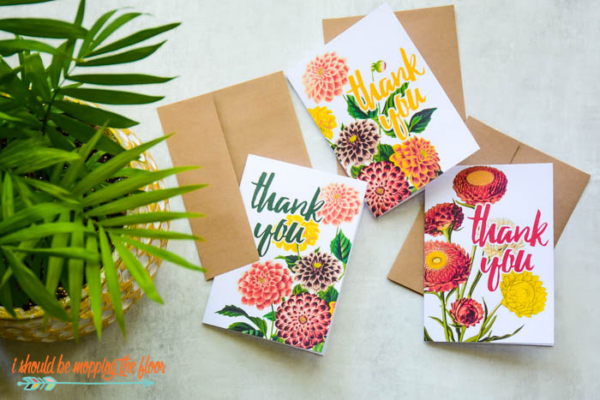 You may also love my Free Happy Pumpkin Spice Season wall printable to decorate your home or give as a gift!
Easy Halloween Cards
With this easy Halloween card design from The Bearded Housewife, you can learn to create easy and fun Halloween cards with gift card sleeves to give your little trick-or-treaters this year!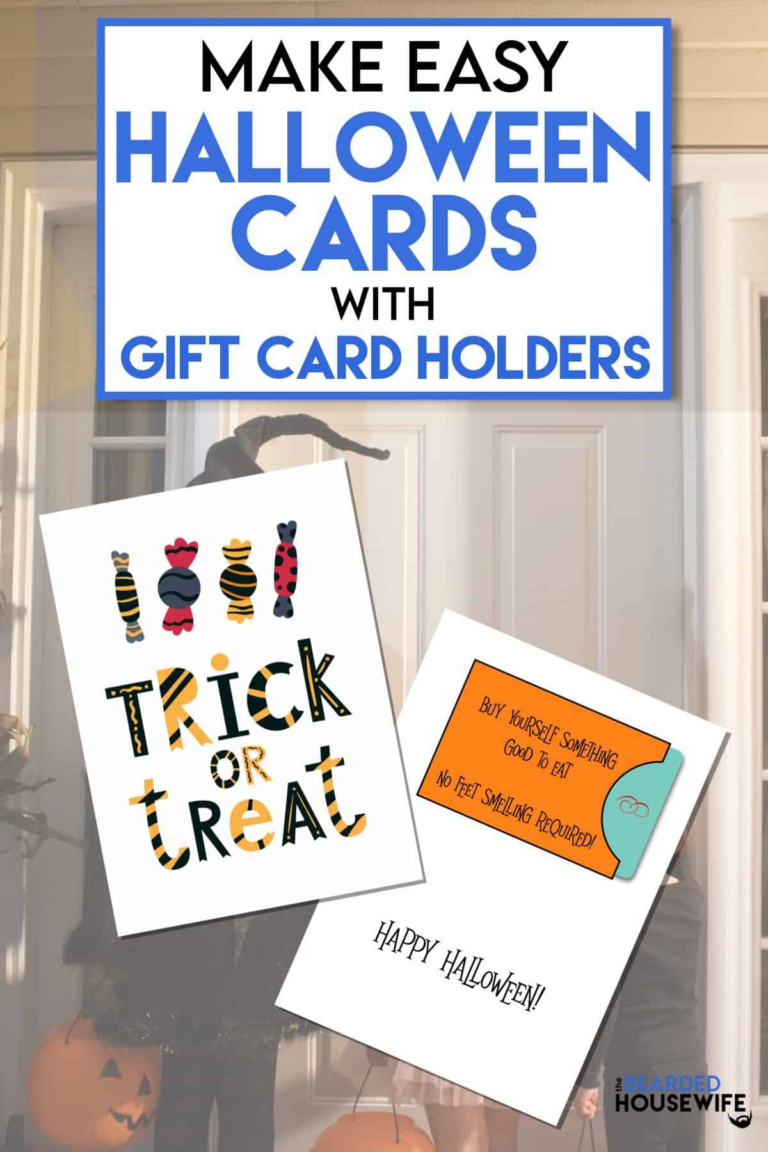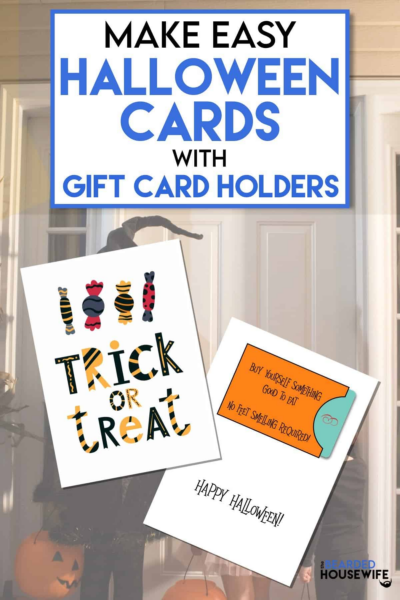 Neverending Card
This fun-moving card is from Marcie Besecker, and it never ends! Imagine a homemade card combined with a fidget or origami. With card stock and some difThanksgivingrns for the fall theme, it's the ideal paper craft for children and adults. But, of course, using a Cricut makes it even simpler!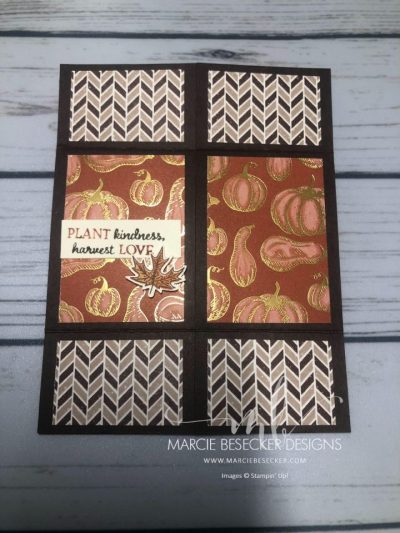 Printable Fall Thank You Card
This autumn thank you card by Kelly Leigh Creates is an easy printable to send to a bunch of friends and family this season. You can easily print this out at home and trim it with a straight cutter or use your Cricut to Print Then Cut the design.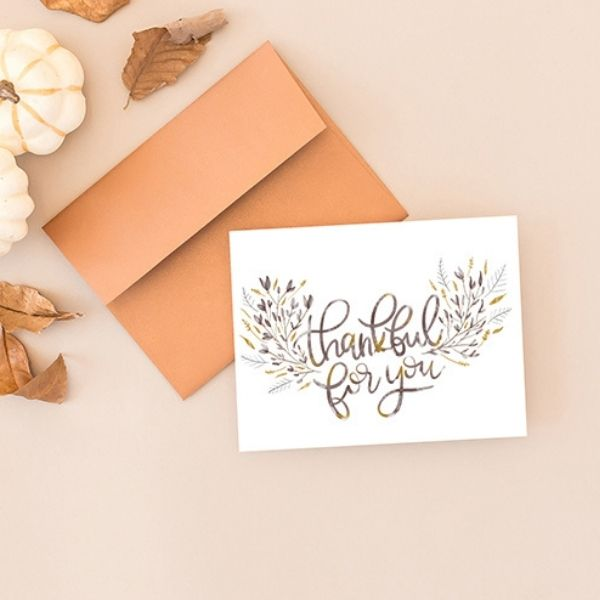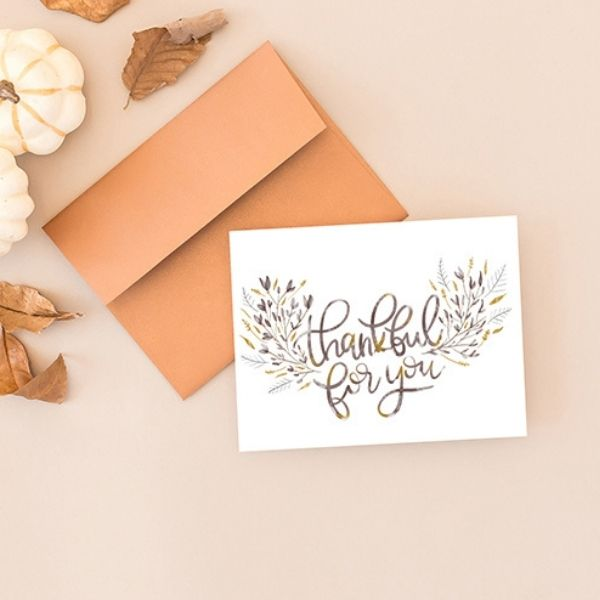 Fall PumpkinThanksgivingrd
This fall card is perfect for Thanksgiving. The style of this card is called Gatefold. You can download it for free from Simply Crafty!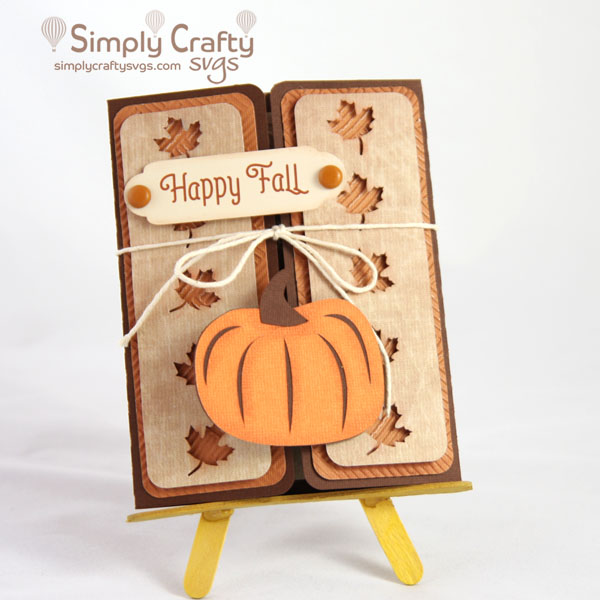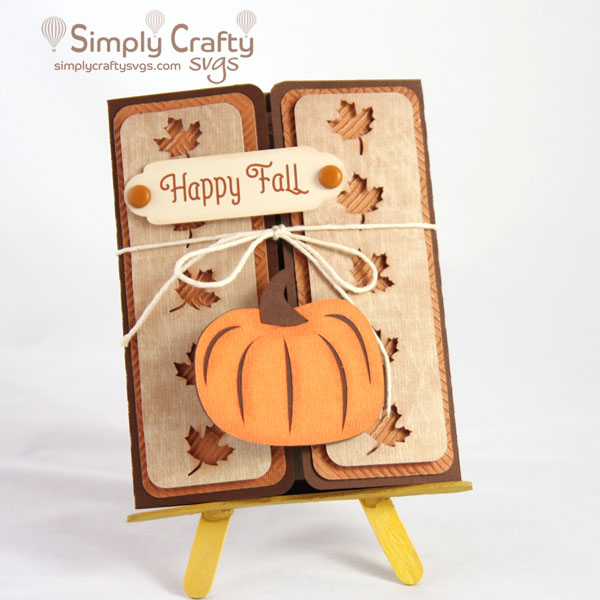 Custom Cricut Joy Card
The Cricut Joy machine is know for making easyThanksgiving had to include a Joy-compatible template in my fall card ideas list. Create your very own Custom Cricut Joy Card with this fun design from Leap of Faith Crafting! You can personalize this card with any name, phrase, or word you want! You could even place your favorite photo inside for an extra special gift.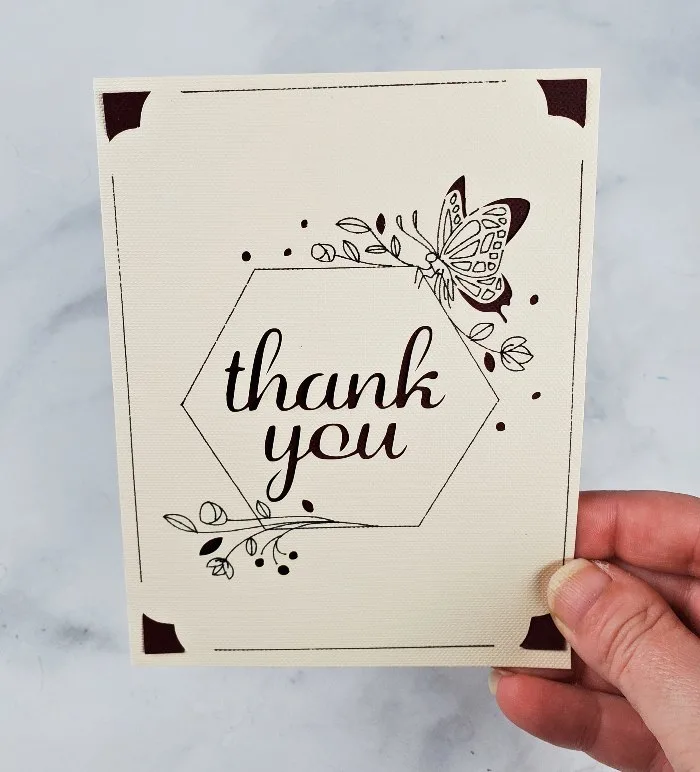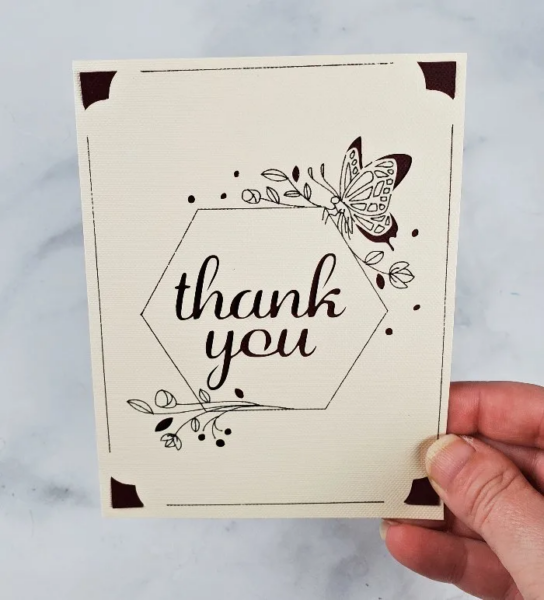 Grateful for you Thanksgiving Card
Learn how to make this easy thanksgiving grateful for your card using your Cricut cutting machine by Ruffles and Rainboots! This card isn't only cute, but it's also easy to make.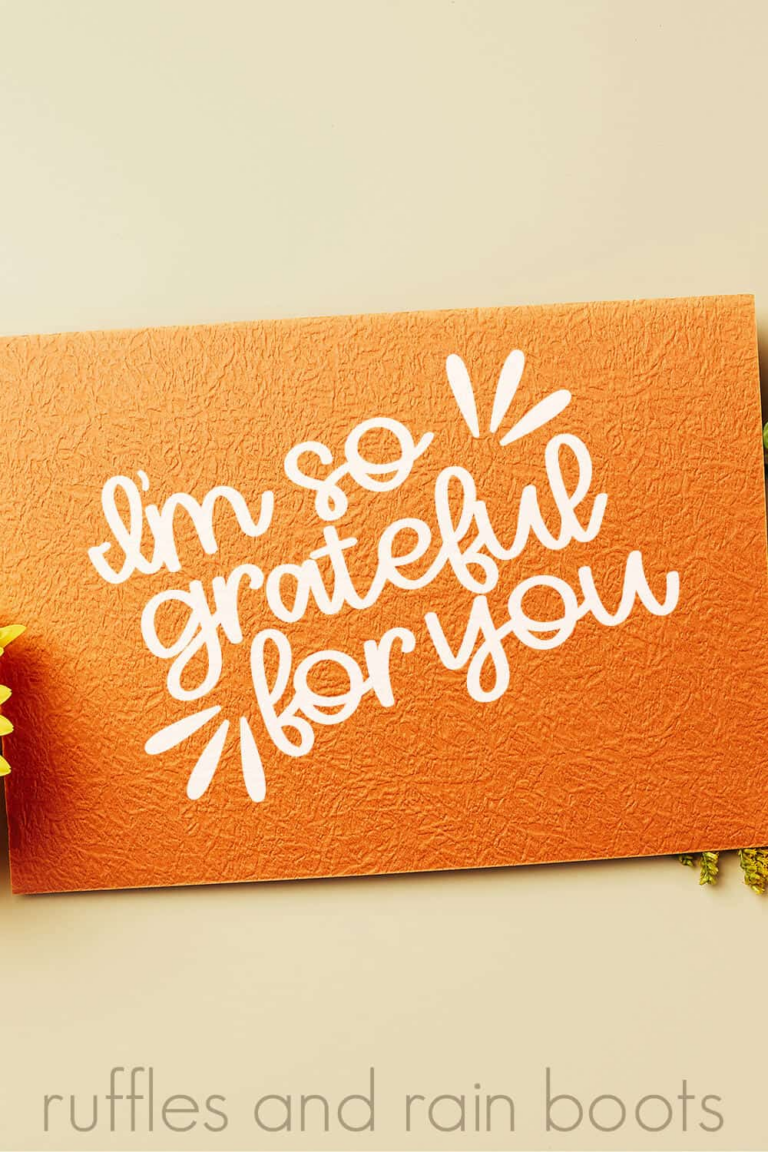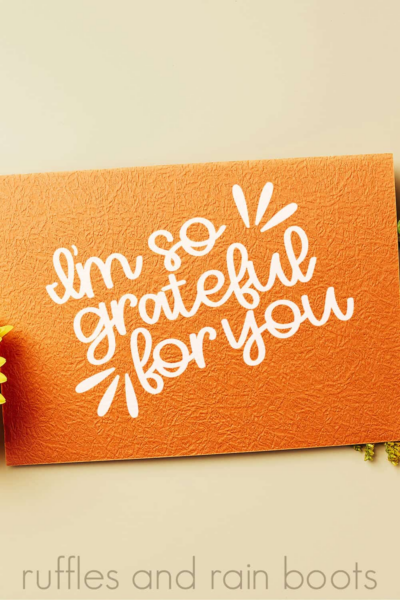 Make this beautiful handmade card for Thanksgiving with your Cricut! This pop-up Cricut Happy Thanksgiving SVG file from Darina's Crafts is absolutely gorgeous and easily customizable!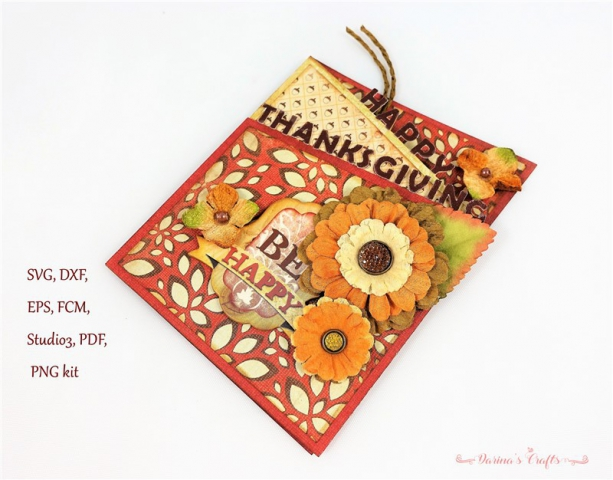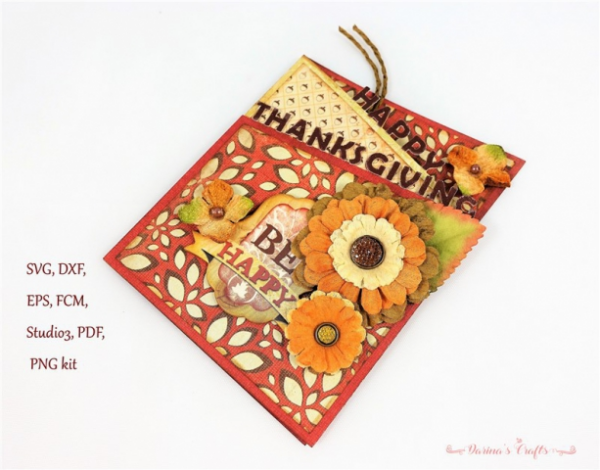 Fall Gift Card Holder
Use the draw and cut function with your Cricut Thanksgivinge fun and easy gift card holders by Jennifer Maker for the autumn season. Pick out a fall or Christmas print to customize the gift card holders for each season!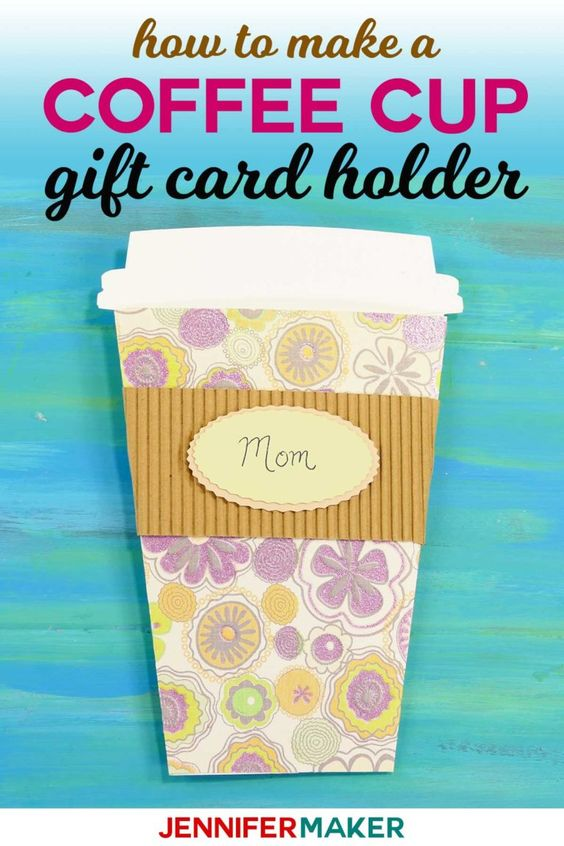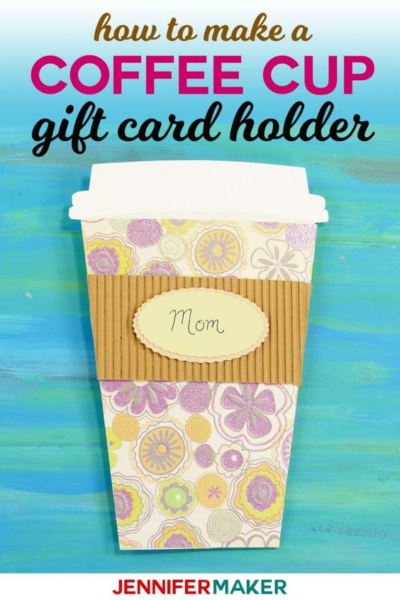 If fall is your favorite time of year, creating your own fall greeting cards is probably right up your alley! Making this gorgeous happy thanksgiving pumpkin card from 3D SVG would be a great way to share your love of the fall season with a loved one this year!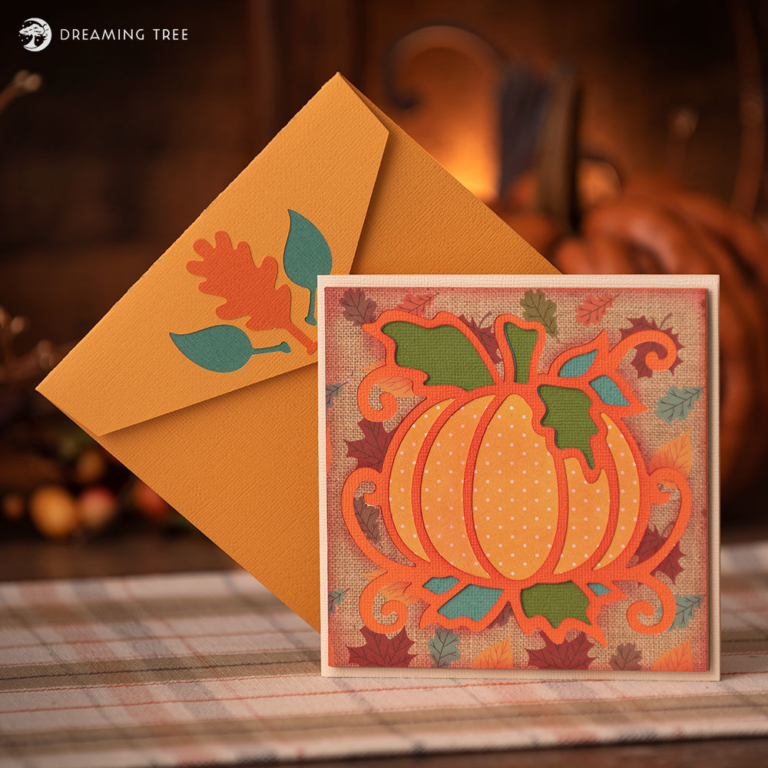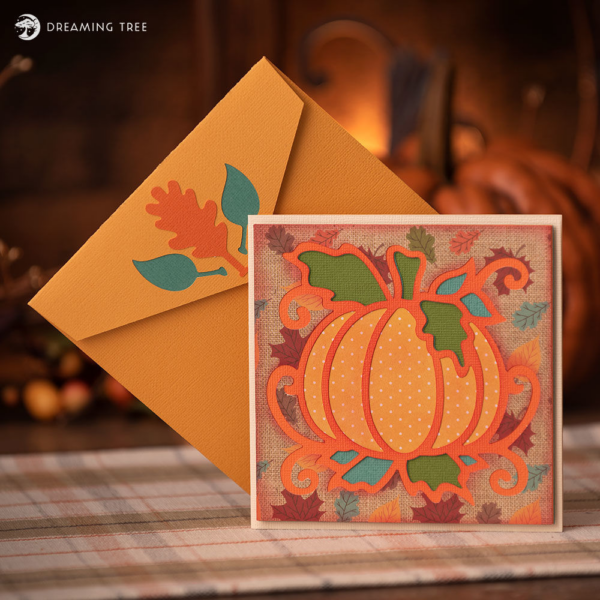 Gobble Gobble Turkey Card
This gobble, gobble card from Dreaming Tree is so adorable to make and give to the hostess of Thanksgiving. Or when someone has a birthday around thanksgiving time, it is always a great idea to give them a fun, themed card!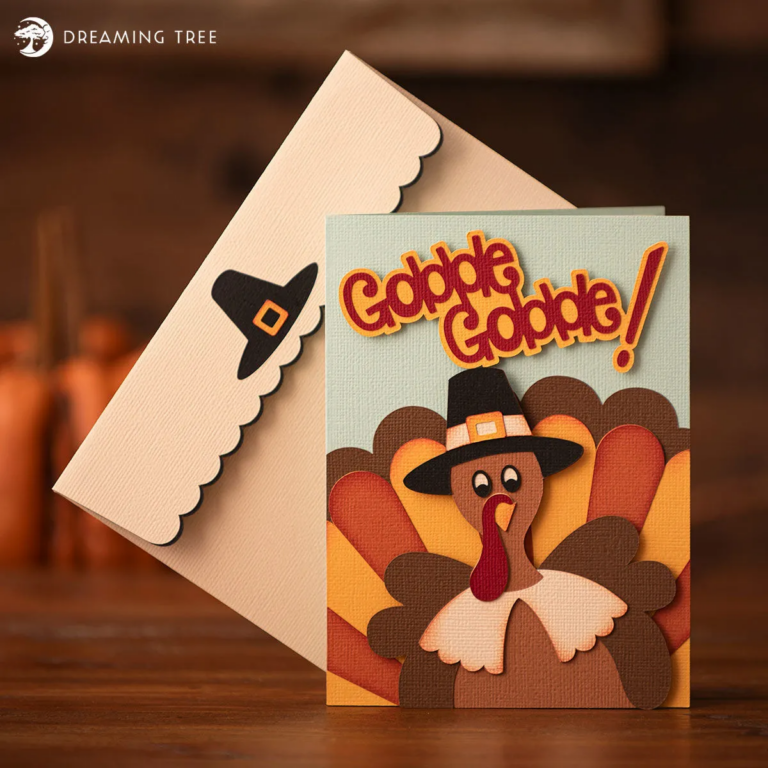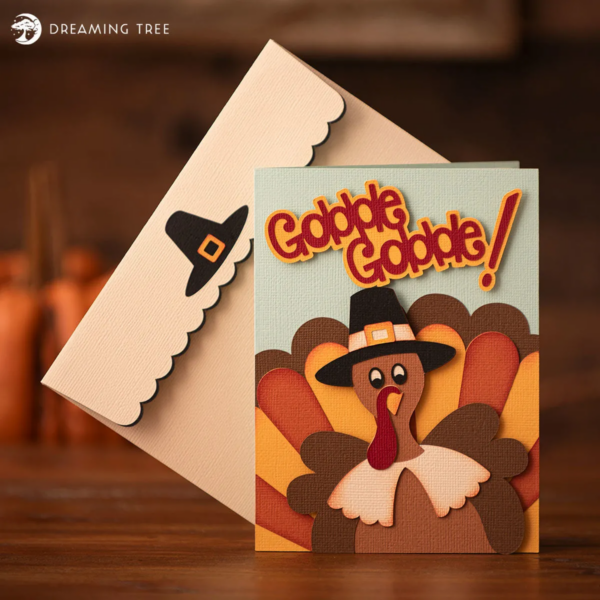 All you need is some white cardstock, a few other simple supplies, and some fun techniques to create these fun, easy-fall insert cards from The Bearded Housewife!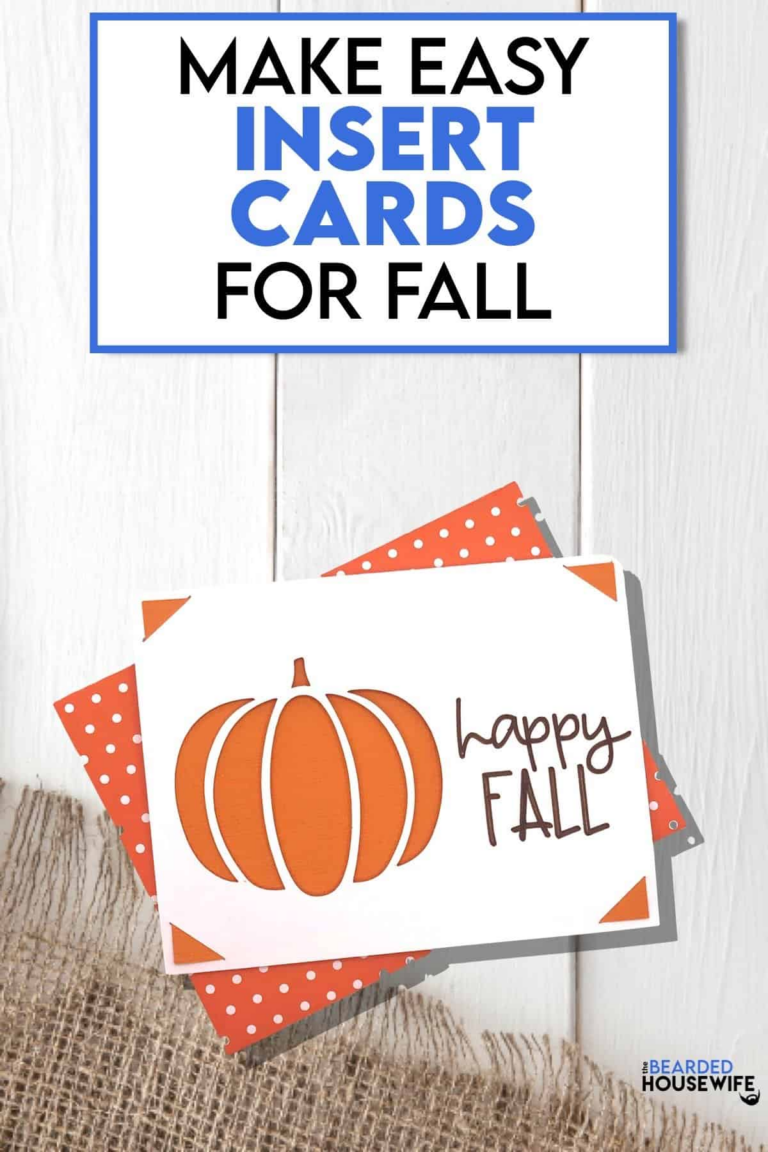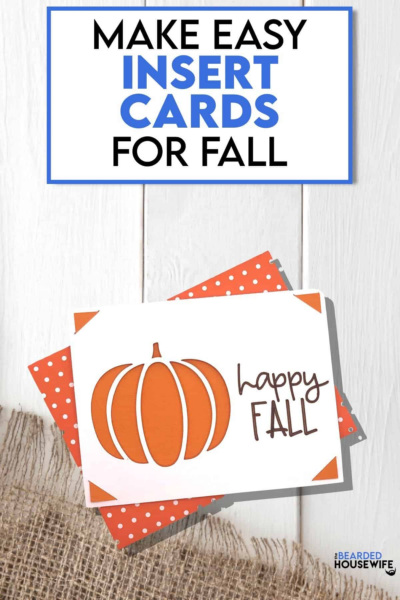 Pumpkin Truck and Sunflower Card
This super fun pumpkin truck card SVG file from My Scrap Chick on is perfect for the fall season! You can even personalize it with your own special message!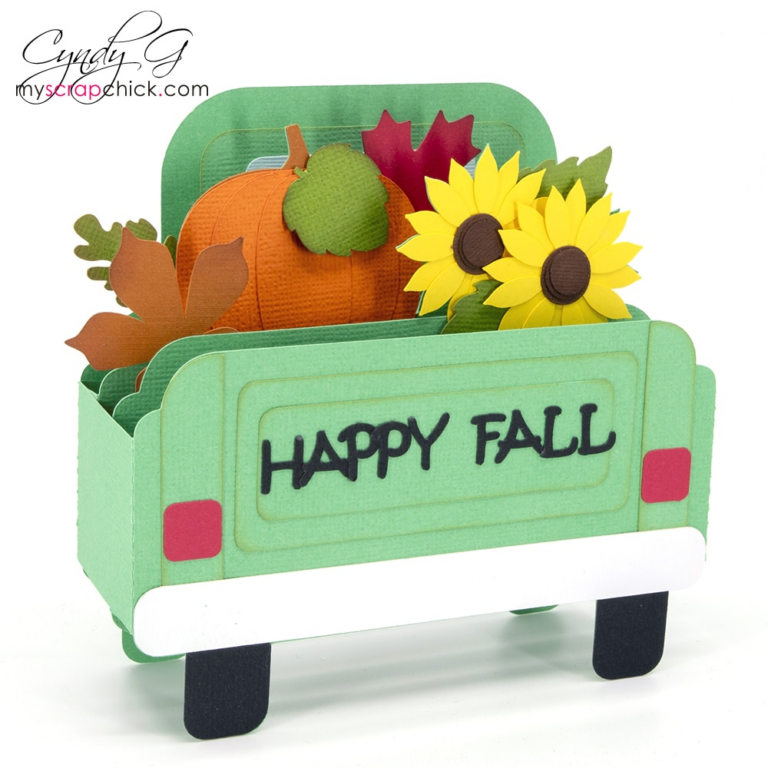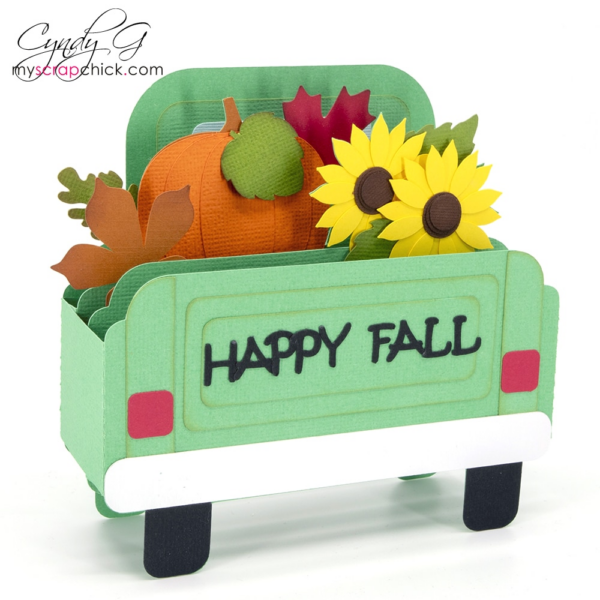 Autumn Leaves Place Card
I can't leave out place cards with my fall card ideas roundup. Check out the gorgeous autumn leaves place card for your thanksgiving table. This card is perfect for anyone who loves the fall season and wants to decorate their tablescape.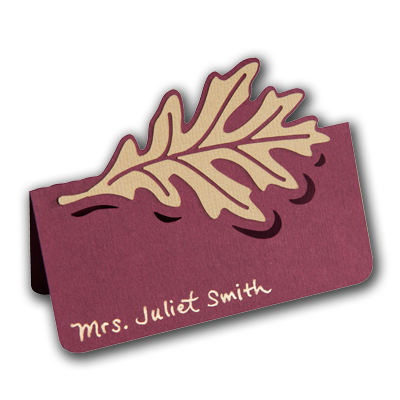 Autumn Goodness Z-Fold Cards
These autumn Z-Fold Cards from Stamptastic Designs are the perfect way to show your card-making skills off and give a beautiful card this fall season.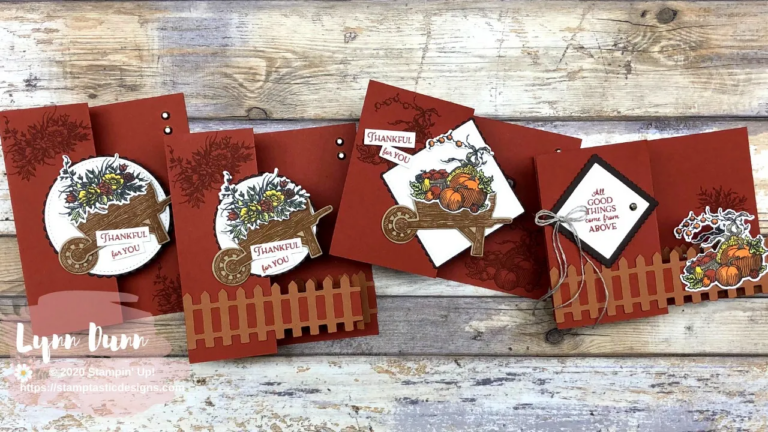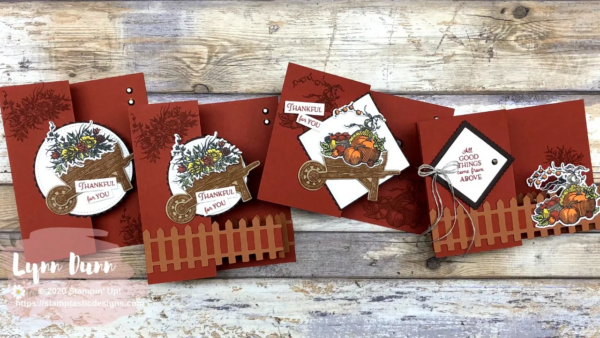 Try Your Hand at These Fall-Themed Cards Today!
There's something for everyone in this roundup of DIY fall card ideas! And if you're short on time, no worries – we've also included some great cards that can be made quickly and easily. So get your Cricut machine ready and get your craft on!
Thanksgiving is just around the corner, and with it comes a slew of fun fall card ideas to make! I hope you enjoyed this list of card designs, no matter if you are looking for something basic or showstopping complex card you have to save this round up for later!
Which of these fall card ideas is your favorite? Tell me below!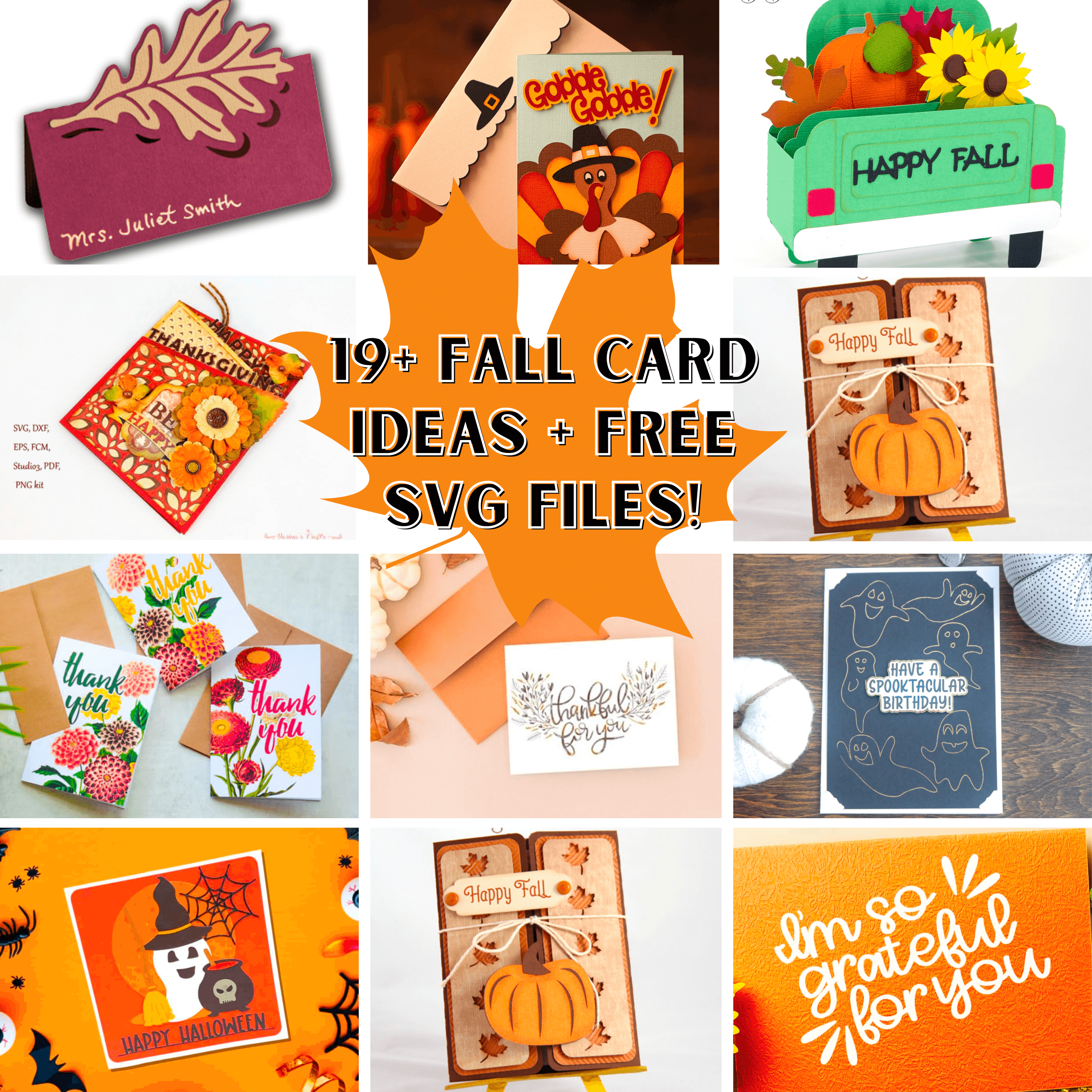 About Abbi Kirsten
Welcome to my colorful corner of the internet, where we play with vibrant crafts and unlock your creative magic! Hang out with me and get lost in a fun array of projects, tutorials, and products, from stunning papercraft ideas to flower templates, Cricut help for beginners, and endless crafter's hacks.
Join the Member Vault and participate in my monthly Craft-Alongs in my Facebook group to access all the magic!