Meet the Creatives: Abbi Kirsten Collections
This post may contain affiliate links that won't change your price but will share some commission.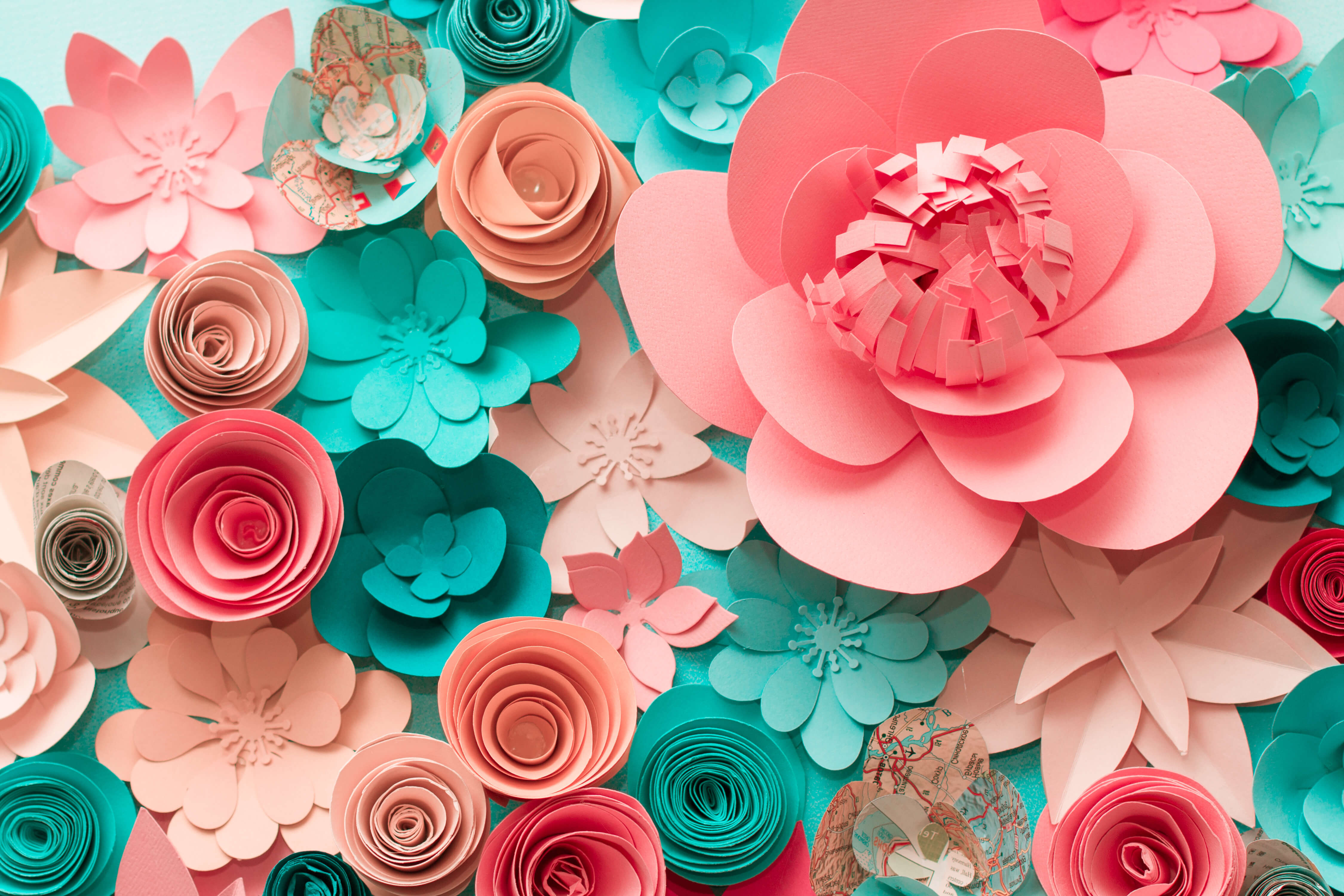 A Day in the Life of Paper Flower Artist Abbi Kirsten
An overgrown paper flower garden bursting with bright creative colors. A hue of rainbow flowers fit for a unicorn's party in the summertime. Quintessential paper flower art blossoming with bouquets of white gardenias. The classic beauty of the rose is captured in a larger than life size. No matter your favorite flower, paper artist Abbi Kirsten's dreamy flowers are packed full of creative color.
It is quite fitting that Abbi started an online DIY template shop still known as Catching Colorflies Designs in 2013, which focuses on capturing color creatively through her paper flower art. Since then, her brand has blossomed into Abbi Kirsten Collections; a blog that shares numerous paper crafts, tutorials, and templates that anyone can create from themselves.
A Creative Calling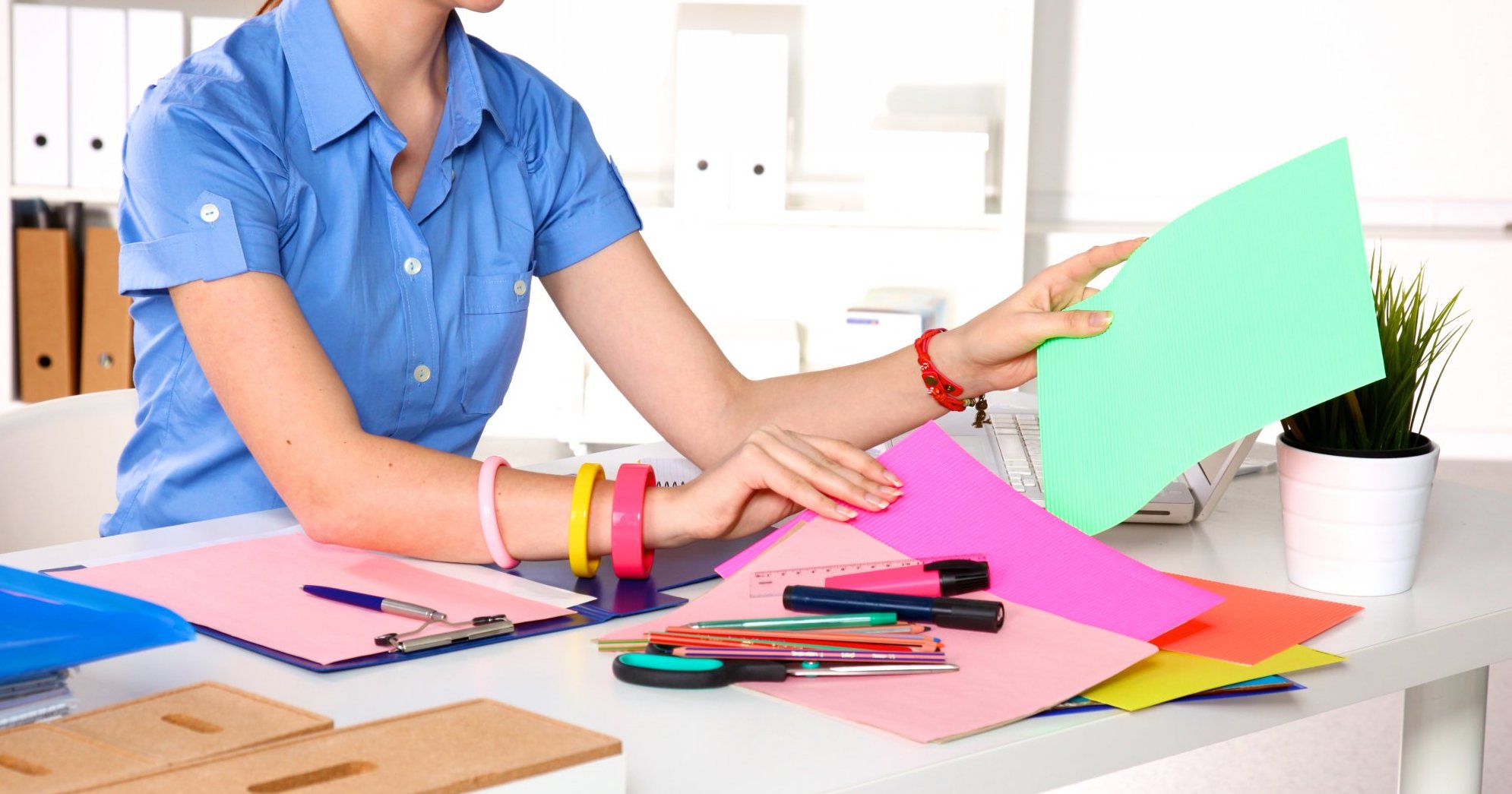 One of the things Abbi cherishes most about her current calling as the founder of her shop Catching Colorflies and her blog Abbi Kirsten Collections is that it allows her to pursue her creative side with the flexibility she needs to be a wife and mother of 2 young children. "Creating this business has been an unexpected and successful blessing," Abbi says. "I am free to express my creativity in any way I wish, I'm free to be a mother and I am at liberty to decide what dream I want to tackle next and go for it.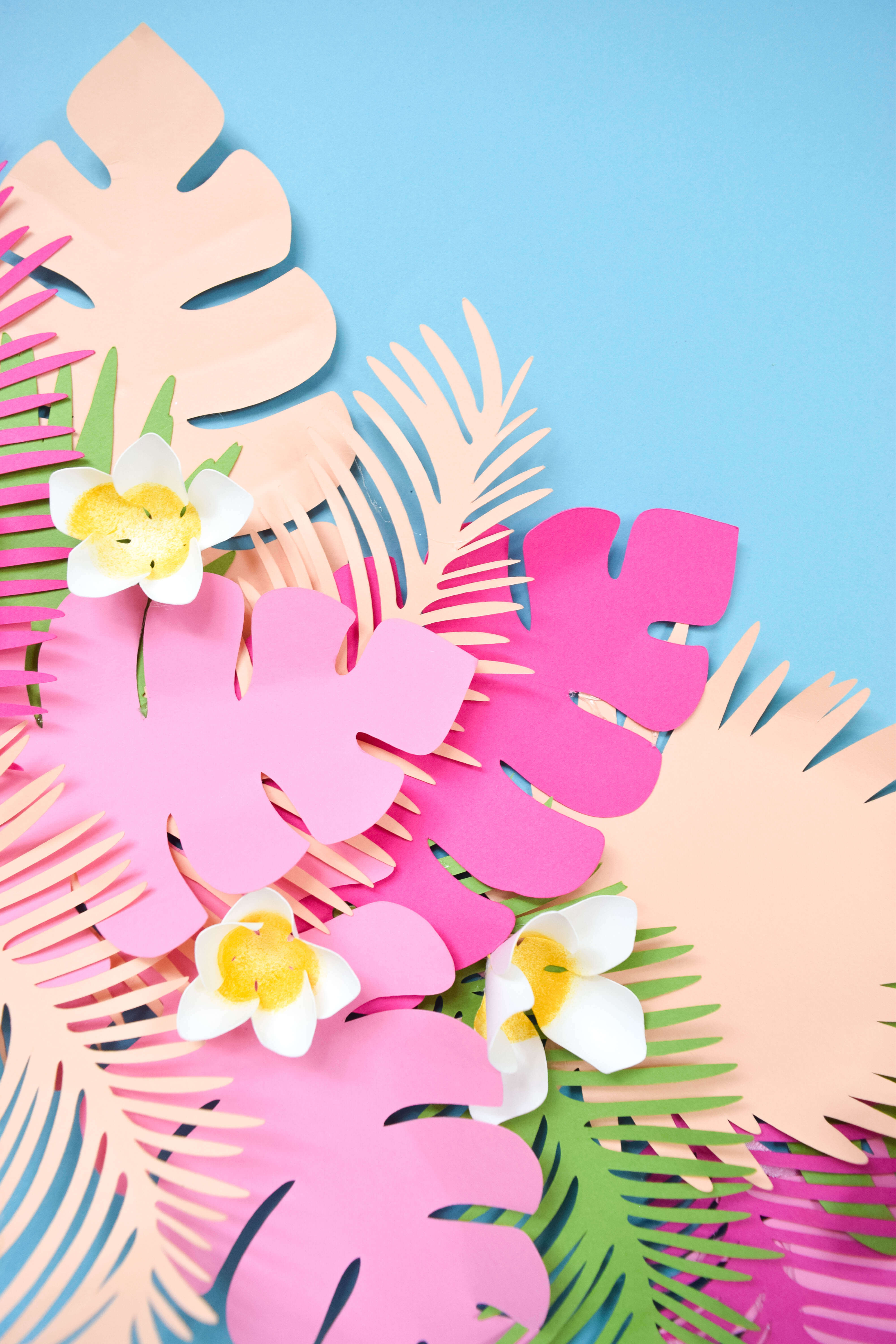 Before becoming knee-deep in paper crafts, Abbi started out pursuing a degree at the University of South Florida. She choose to step away from college when she discovered she lacked enthusiasm for her current goal. After fulfilling another dream of becoming a mother she quickly realized she needed more for herself personally – a creative outlet.
"My talents have not always come easily to me. I grew up in a very sheltered environment never traveling too far beyond my front doorstep. I felt this posed a challenge at first but learned that creativity comes from within and the more you use the more you have."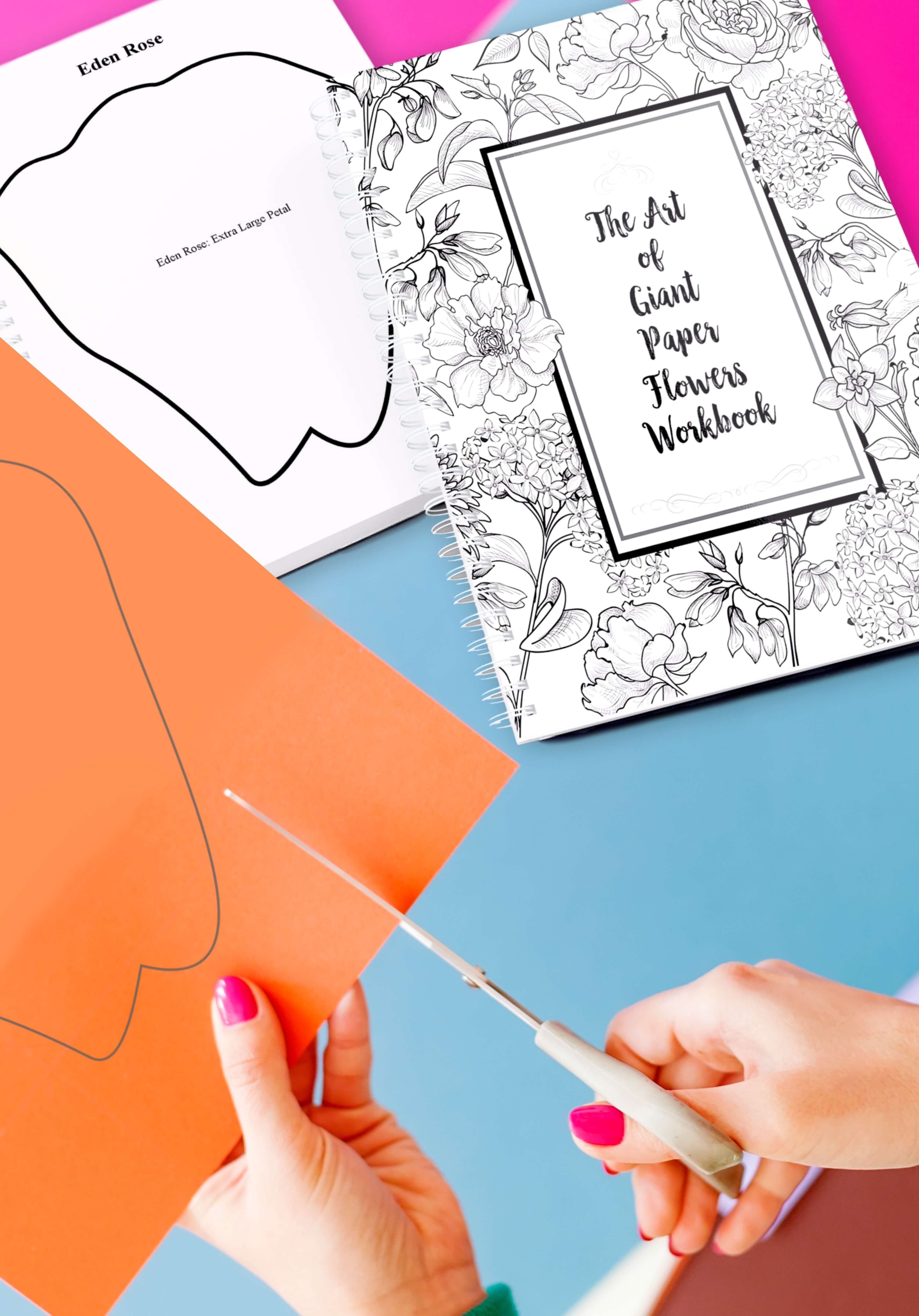 In 2016 Abbi's creativity lead her to write her first Ebook, which was followed by the released as a full colored hard copy book. Two years after her first book sold Abbi hit 1200 copies sold, much to her surprise. "I really wasn't expecting the book to sell so well." says the self-published author. "I really wrote the book more for me than anyone else. After seeing how many have enjoyed it, I have plans to release 2 more books in upcoming years."
Abbi Kirsten's Inspirations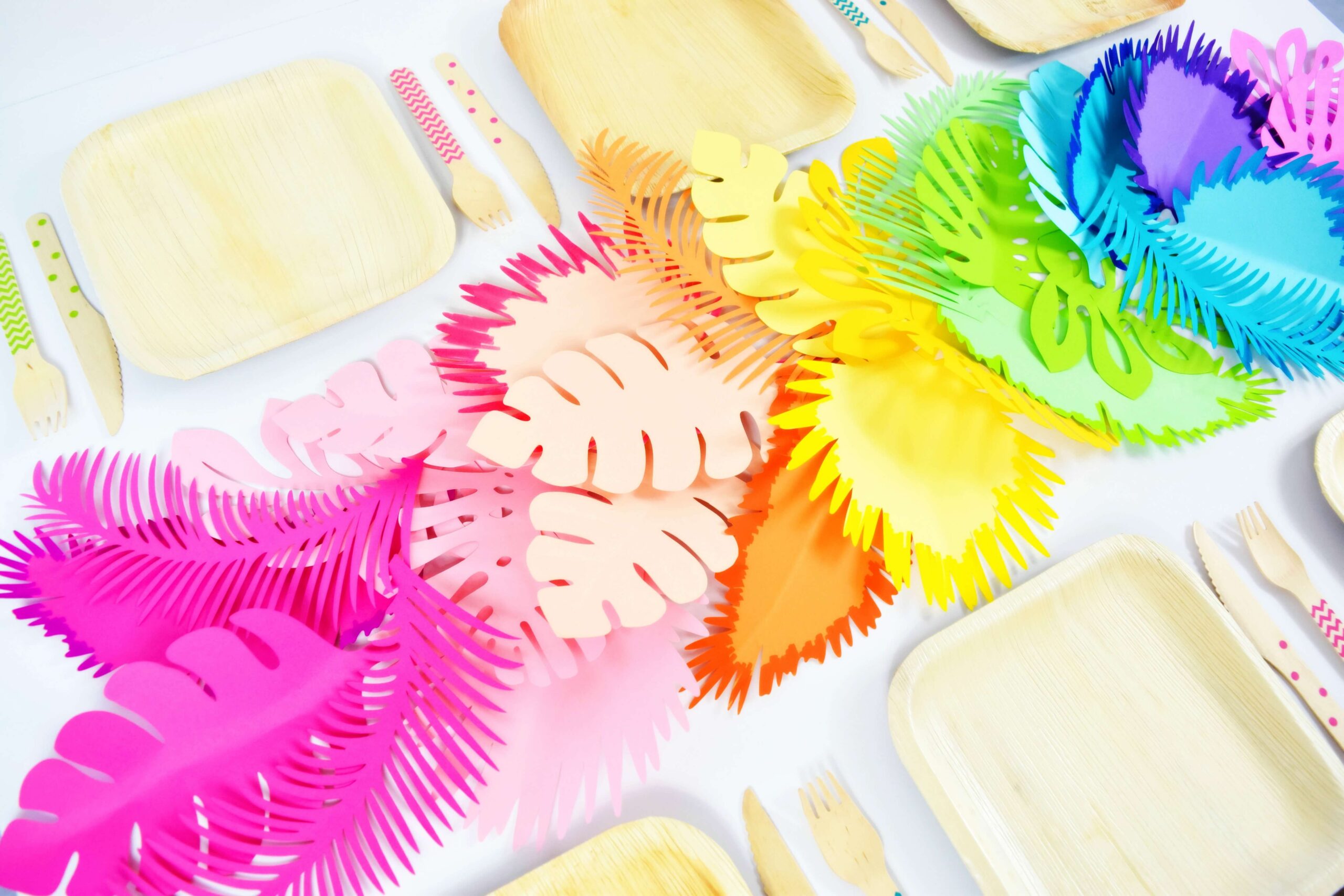 Abbi is a native to sunny Florida and often uses her tropical surroundings in her bright and colorful paper flower art creations. Aside from her colorful surroundings, Abbi finds inspiration in moments when the world is quiet and the door to creativity is flowing with new ideas.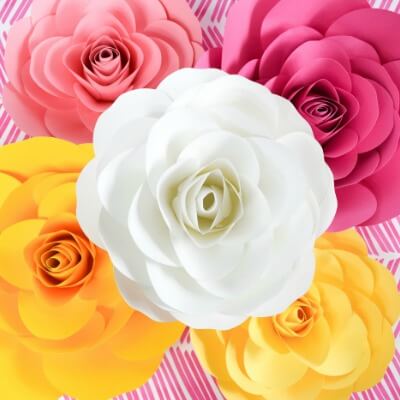 Abbi says her projects are always filtered through her central mission, "To nurture the creative magic inside your soul by bringing you fun, easy-to-learn DIY projects and quality template designs."
What Does a Paper Flower Crafter's Day Look Like?
Read on to see how this crafty creative's calling plays out daily.
8:00 am – 9:00 am: Up and at em!
"I'm a creature of habit. My routines help me achieve my goals," says Abbi. She starts her day by eating a healthy breakfast (gluten-free for this Celiac!) and attending first to her customer's email questions. "Some days I wake up to no messages and others it's like a waterfall; I suppose that's the nature of business," Abbi says.
9:00 Am – 10:00 Am: Social Media Interactions & Exercise
Abbi continues the morning routine with taking a walk around her shaded neighborhood. "My husband and I just purchased our first home and I am so happy that I can enjoy a brisk shaded walk or a light jog on the sidewalks outside." says the ex-marathon runner.
Before jumping into the rest of the morning, Abbi will participate in several Facebook groups, growing her site and supporting other creatives. She finishes off by posting any of her most recent paper flower art projects to her Instagram account and Facebook page, often sharing time-lapse videos of her most popular template designs.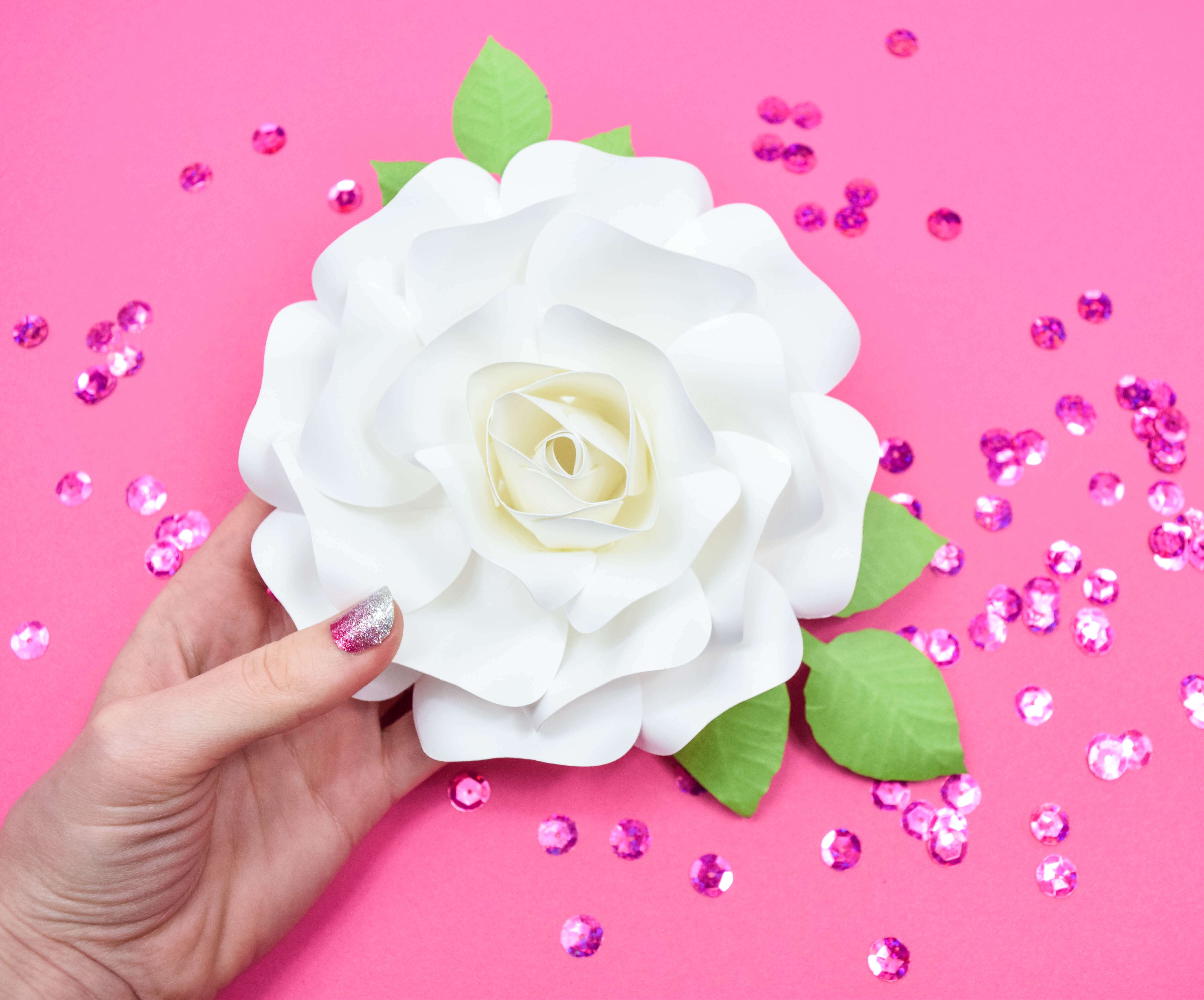 10:00 am – 12:30 pm: Focusing on Work
Abbi's daily agenda in her studio rotates between several projects every week. Much like the colors in her flowers, balancing her array of projects and responsibilities takes a lot of organization. For the most part, the mid-morning hours focus on writing or crafting new blog posts, shooting and editing new tutorial videos for her popular Youtube channel, or fitting in some time to nurture her latest business adventure.
"If I have photos to shoot that day I will definitely make time in the morning for that, since the light is best in my studio before noon. I believe that lighting is always half the battle to achieving good images." Abbi says.
12:30 pm – 3:00 pm: Lunch break, meditation, and another email round
Paper flower art has been an escape for me. I've struggled for years with anxiety. And while the battle is an ongoing one, I find that the journey is eased by rest and meditation. Like with everything else, my creative passions have help balance my anxiety, and the work that I do is balanced in turn with daily meditation and rest when needed. You can't fill anyone else up if you are pouring from an empty vase. Likewise, you need to be refreshed to allow your creativity to flow out of you.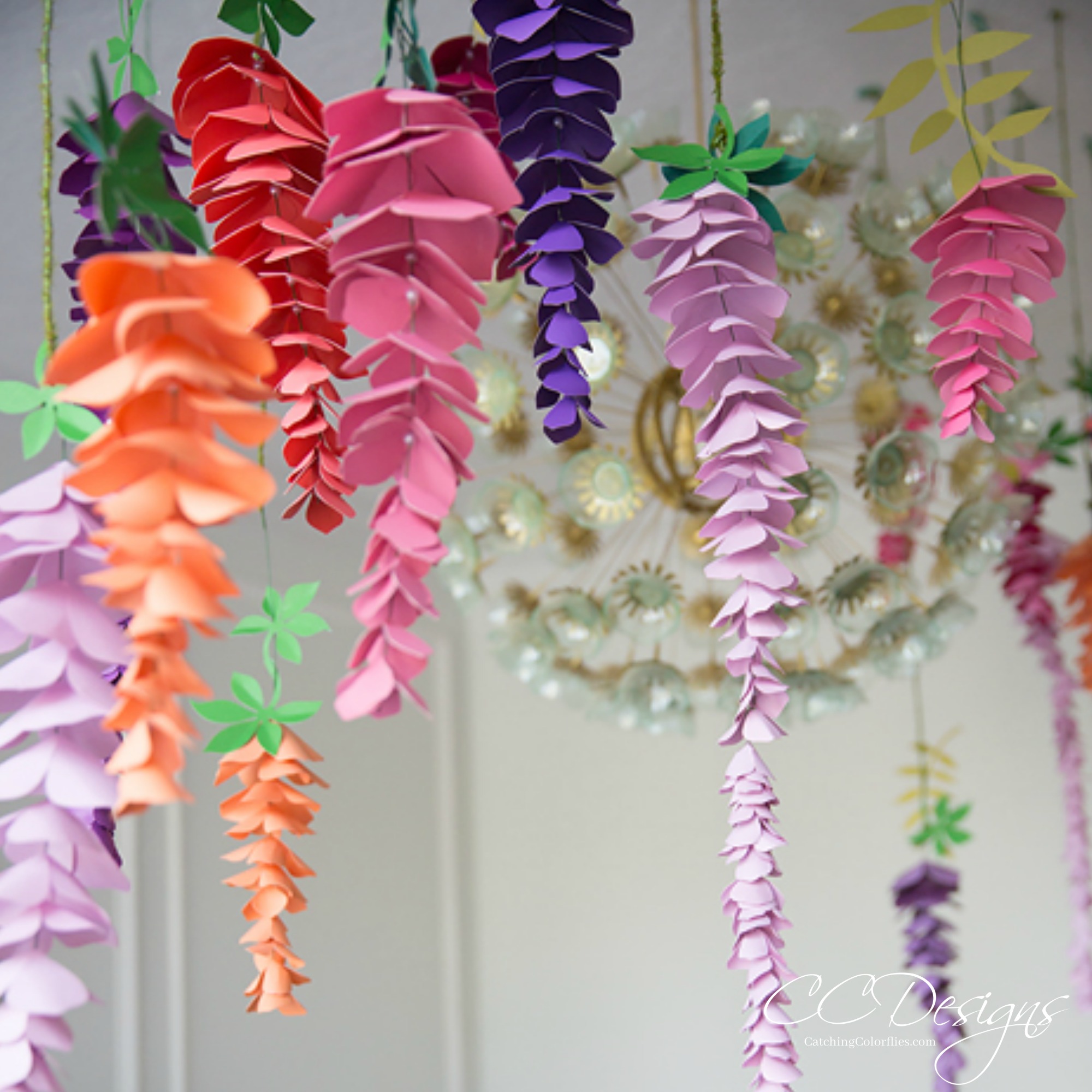 3:00 pm – 5 pm: Another Round in the Studio and Fabricating New Ideas
Usually, the rest of my afternoons are spent catching up on emails, some more brief interactions on social media, and fabricating any new ideas that have come to mind that day. Some days the ideas seem to flood in and I simply take the time to jot them down. Time management as a solo entrepreneur, artist, and blogger is a must to try and make the day a success. I have to discipline myself very hard to not get distracted by a new idea and abandon a current project. I have been way too guilty of that in the past and have a lot of projects that take months to get off the runway!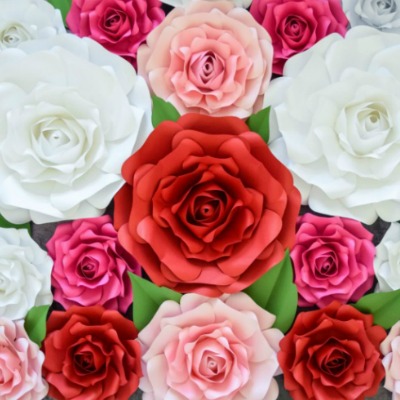 5 pm – 10 pm: Light work, family time, and next-day prep
The late afternoon and evening hours consist of a mish-mosh of stuff. Usually, I will squeeze in 1-2 more hours of work either while my husband cooks dinner – yeah this girl is spoiled – or after my kids go to bed. Motherhood takes over for a couple of hours with dinner for the family, usually around 6:00-30 pm followed by a whirlwind of clean up, making kids lunches, baths, snuggles, and bedtime by 8 pm for the kiddos.
Three nights a week my husband packages any books or tool sets that are ordered and due to go out. Yeah, I told you, I am spoiled. He is a keeper!
Finally, after a long day of paper flower art and business details, we relax and watch our favorite shows on Netflix or catch up on our DVR before bed at 10:30!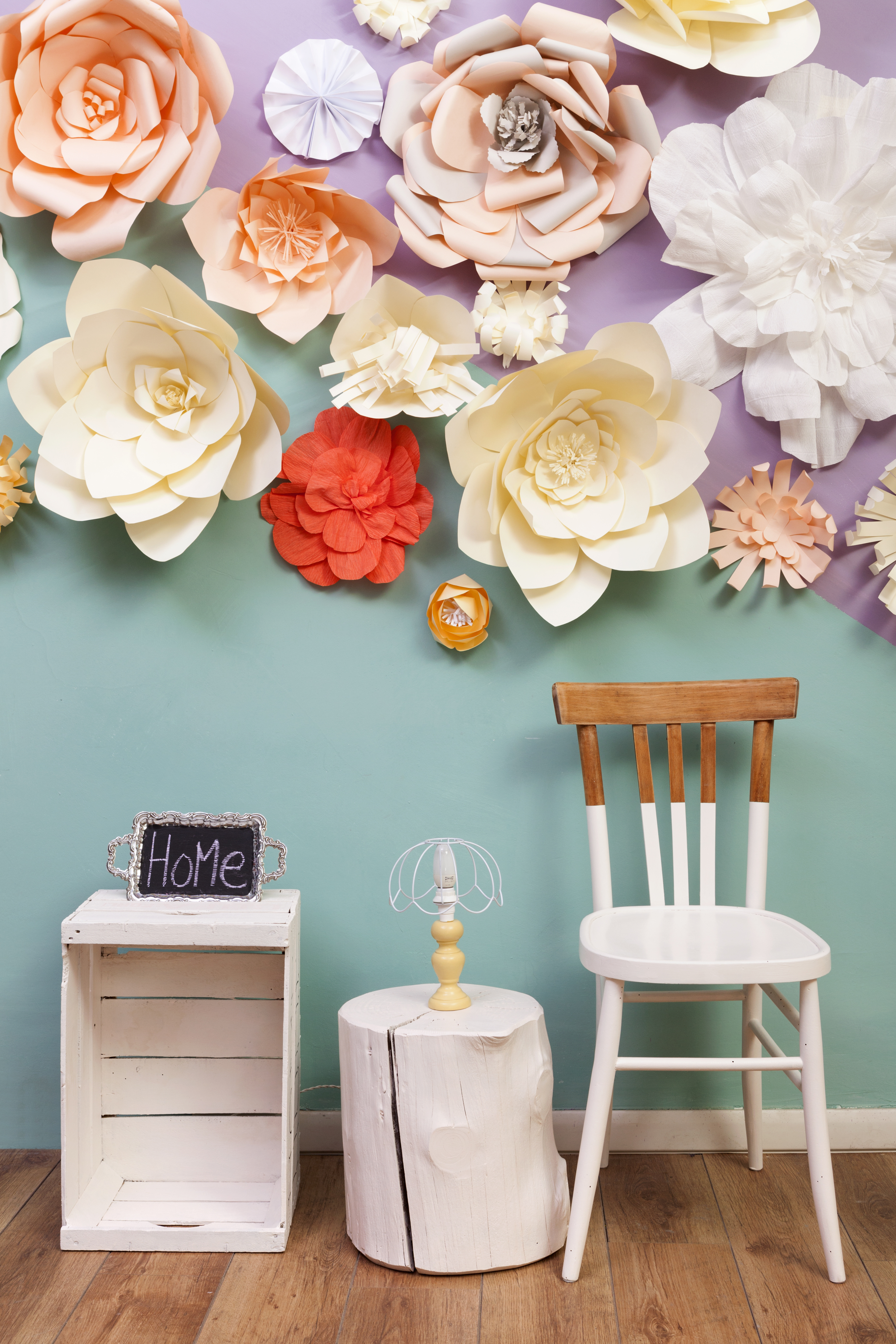 Advice to the fellow artist
If I could give any one of my peers some advice when building their creative business it would be, to simple be yourself. Learning how to be yourself is a lot harder then it sounds and getting to know yourself takes time. So whatever your dreams, stay true to you and give yourself time to grow. You'll get there.
Read More of the Meet The Creatives Series:
Meet The Creatives: Modern Macrame Wall Hangings By Nova Mercury | Meet The Creatives: JMS Entertaining
Read More Small Business and Crafting Tips:
The Best Resources For A Successful Creative Business: Starting A Home Craft Business | The Essential Pages Your Creative Business Website Needs | 11 Time Management Strategies For Small Business Success | How To Make Your Website Look More Professional: 10 Tips For Handmade Businesses | How To Start A Handmade Craft Business: 7 Best Tips
Be sure to follow Abbi and all her creative colorful art below!





If you enjoyed this post please share the love to support this amazing shop!
Now it's your turn!
Are you a small creative business owner? If you love to create beautiful products or have inspiring ideas to share we want to hear from you! Go to our contact page to submit your website, product or business help post! You could get selected for a round up post, an exclusive interview or guest post. Bring your A game and show us what you've got!