The Perfect Photo Backdrop – Christabella's 2nd Birthday
This post may contain affiliate links that won't change your price but will share some commission.
Giant butterfly paper flower backdrop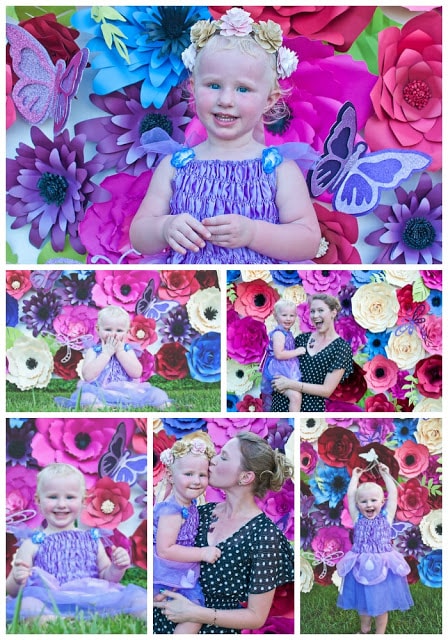 No doubt paper flowers make the perfect photo backdrop for many different events, so let me get this out…
My butterfly paper flower backdrop is finally finished! And I love how the pictures turned out!
Thank you to all my readers being patient while I work hard to make this. 
(Keep reading, you don't want to miss what I'm sharing at the bottom! Pss.. it's a giveaway!)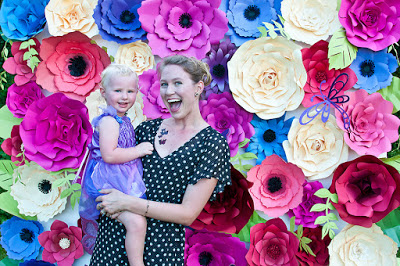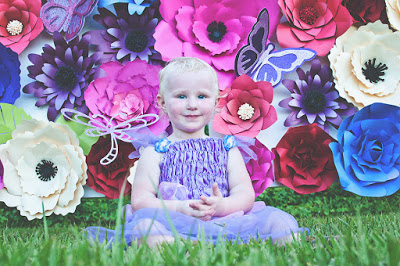 Yesterday was my 25th birthday, and my photographer and friend at Kellie Jo Images finished just in time to give me the photos before my birthday ended. It really made my day!
I'm not gonna sugar coat it, this was a TON of work…
Several hundred sheets of paper 
1 great smile from my Ella bean and 1 happy Mom…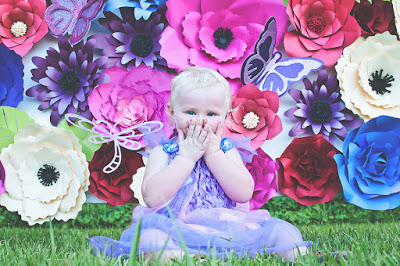 I learned so much in the process, but these memories are WELL worth it!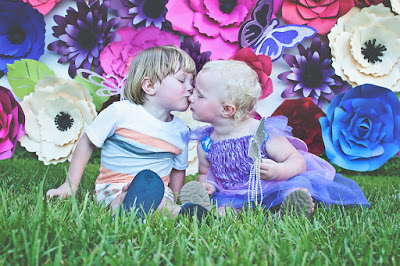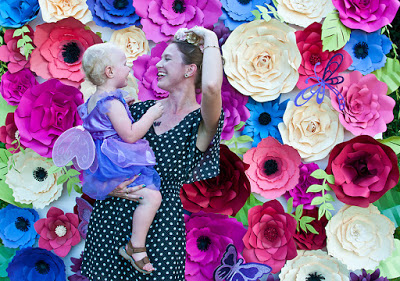 Now this post is more then just about me being a doting Mother, I have 3 exciting pieces of news for my readers that will interest you all I hope!
1. This whole set, YES, whole set is available in my shop for download so you can create a fabulous backdrop for your events!
You will get all of the following…
5 paper flower templates (2 XL, 2 L) 
Giselle, Peony, Jasmine, Majesty, & Bella style flowers
4 center variations for the giant flowers
Jewel peony, mum, ruby rose, & anemone centers
(keep reading..giveaway…giveaway!)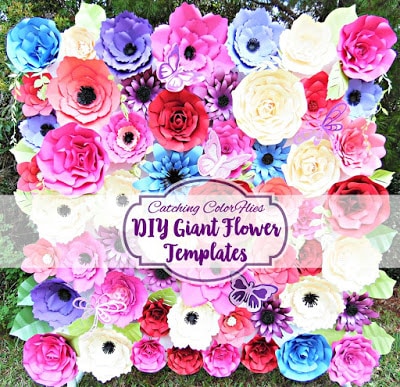 You can also view Majesty, Bella, Giselle, and Peony style flowers videos!
2. In honor of my daughter's and my birthday, I am doing 2 GIVEAWAYS of our digital templates of the entire set over the next 2 weeks!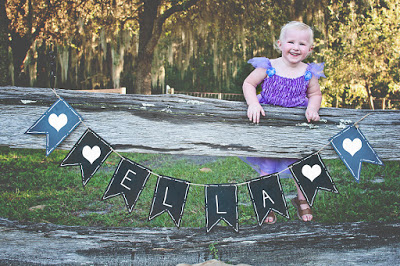 How do you enter? It's super easy! 
You will need to do the following 2 things:
First, share this post on your social media of choice. (share buttons at the top and bottom of this post) 
Second, leave a comment in the comment section of this post saying you have shared and want to be entered. (by entering this contest you are agreeing to our terms of use of our products) 
Now…
If you follow us on any or all of our social medias you will receive an additional entry!
And if you re-post and tag us on Instagram that is worth 2 additional entries!!
The first winner will be drawn at random this Friday September 16th. 
I will announce on all my social media's and reply to the winner in the comments. 
Winner must claim prize by the end of the weekend!
The second drawing will take place the following Friday.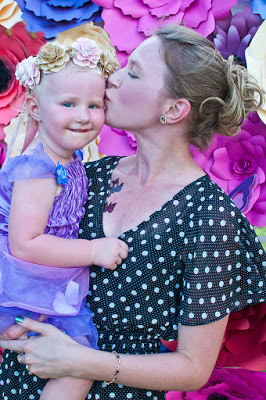 Alright and after all that I have a 3rd exciting announcement!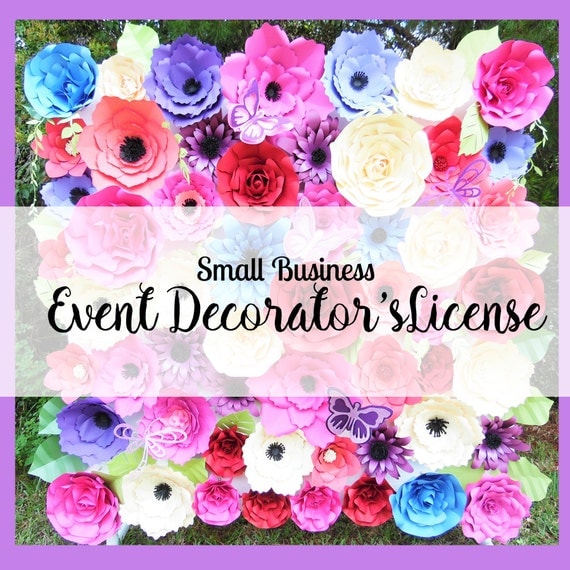 I have now created an OFF-line event decorators license available for purchase for those of you looking to use my flower designs for monetary gain. 
You CANNOT sell on Etsy and template and design methods are NEVER allowed to be resold! All right are reserved with Catching Colorflies Inc. 
Now go enter!
xoxo,