Paper Rose Patterns: Eden Style Paper Rose Tutorial
This post may contain affiliate links that won't change your price but will share some commission.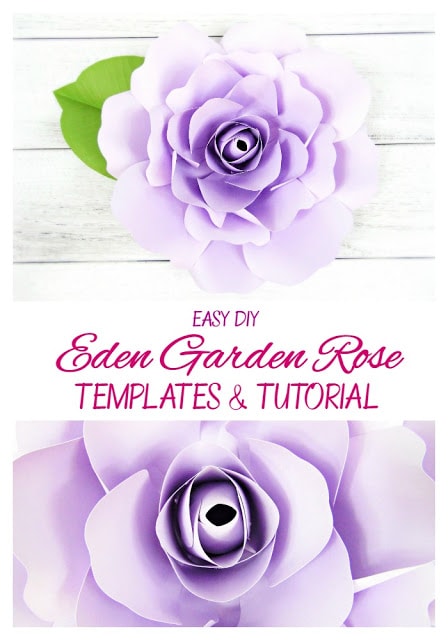 Paper Rose Patterns: Eden Style Paper Rose Tutorial
I have been in love playing around with paper rose designs since September 2016. I decided to really dive in and create several Paper Rose Patterns. Eden rose was the number one seller up until Alora rose knocked her down a couple notches, but both are still very popular!
Eden style was actually my first signature rose design and one of the paper rose patterns I will be sharing with you all today. 
Let's go over supplies and petal count real quick
Circle punch

Rolling tool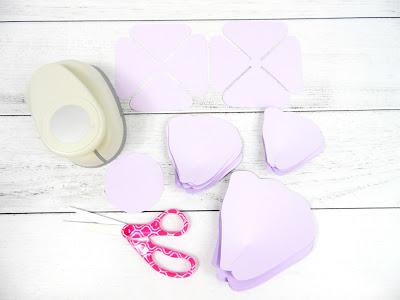 Petal count
The version shown here is a large rose flower. Start with your XL petal first if you wish to make this the full XL version. The XL will measure about 17 inches across and the large we are making here will be about 13 inches. 
1st layer – 8 petals

2nd layer – 8 petals (this is where I am starting in this tutorial)

3rd layer- 8 petals

4th layer- 6 petals

2 rose bud centerpieces

1- 3 inch circle
If you are using a cutting machine and 
need help with proper petal layout watch this quick guide I made. Exact cutting machine measurements can also be found in the Eden rose video tutorial's description. Video below. 🙂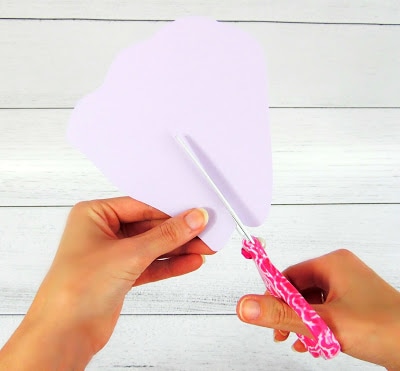 Start with cutting slits at the bottom of all petals.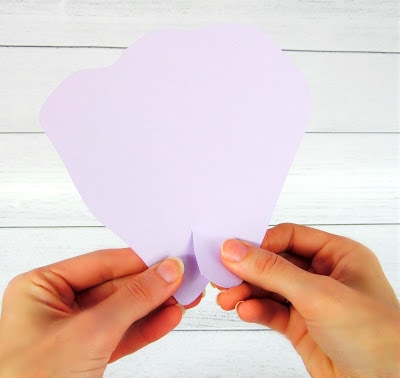 Overlap slightly with glue.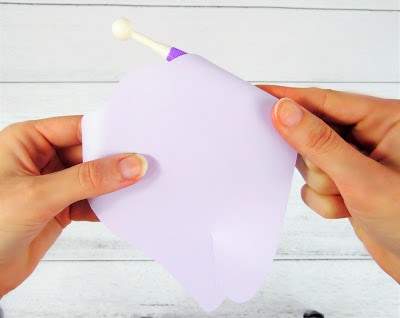 Curl edges back. I'm using a fondant rolling tool found at most craft stores.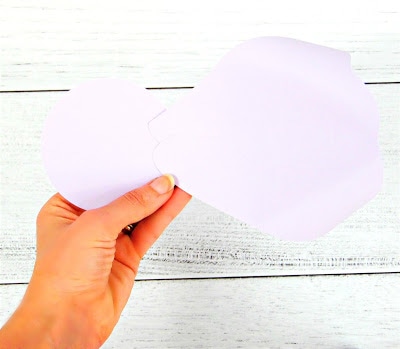 Lay your circle out and begin gluing the petals 4 at a time around as shown – 2 across from each other.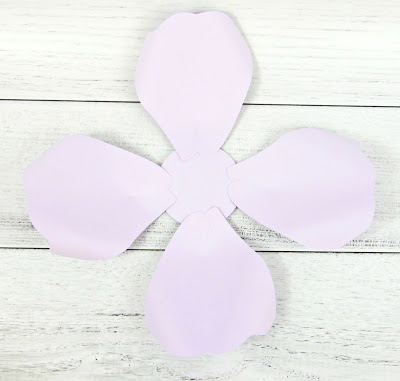 Related Posts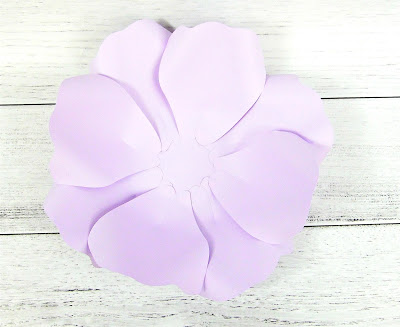 Glue the last 4 of the large petals in between the first 4.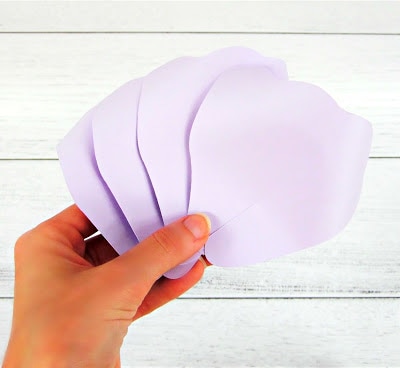 For your 2nd layer of petals, 4 will have both edges curled back and 4 will have 1 edge curled backwards and 1 edge curled inwards.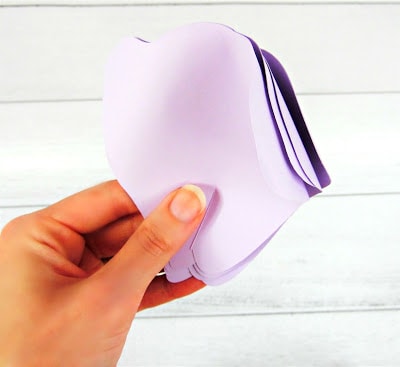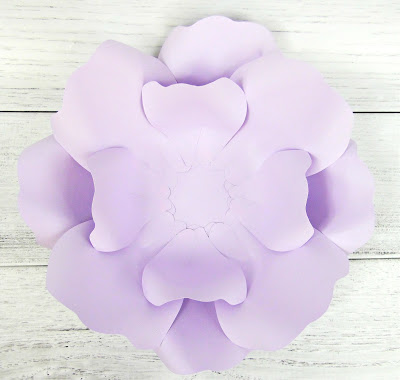 Glue the first 4 of the medium petals in.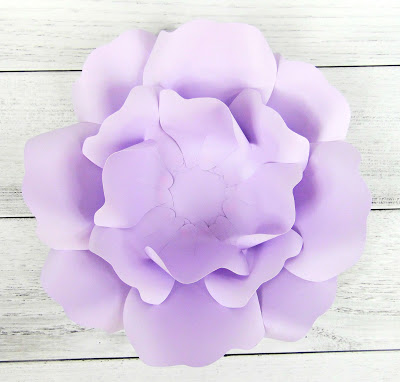 Glue the last 4 in of the medium petals in between that last 4 we just added in. These are ones you curled 1 petal side backwards and 1 inwards.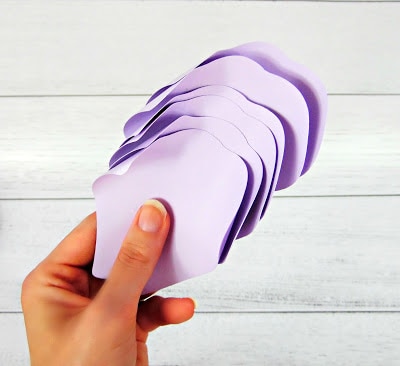 You should have 1 set of 6 petals left. Curl all these inward. This is your 3rd layer for this large Eden rose. (It would be your 4th layer if you were making the XL version as shown in the video below). We will get back to the last 6 petals in a moment. 
Rose Center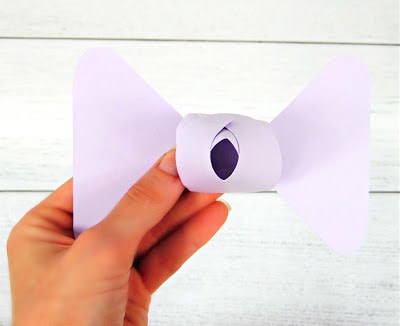 Moving onto the rose center. Start by wrapping the 2 opposites petals around each other, as if they were giving each other a hug.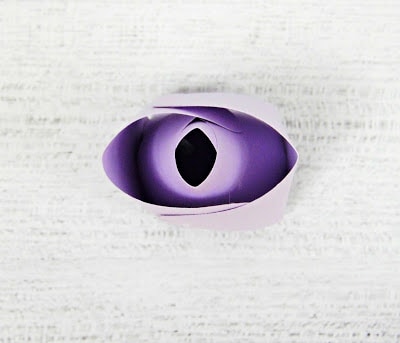 Wrap the other 2 around each other.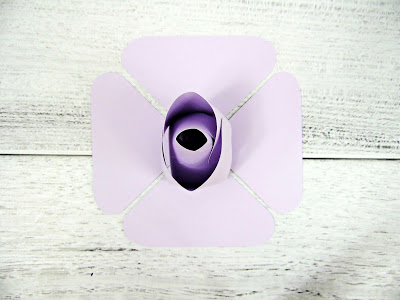 Glue the first rose bud centerpiece on top of the second one then repeat the last 2 steps by gluing the petals up and hugging them around one another, securing with glue.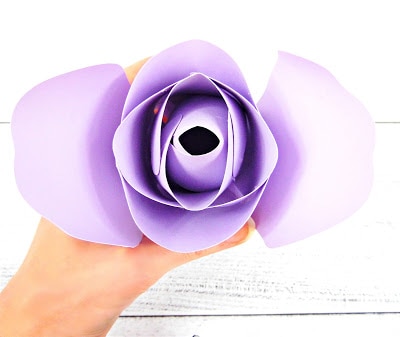 Glue 2 of the 6 smallest left over petals onto the bottom of the centerpiece across from each other. All 6 of these petal should be curled inwards.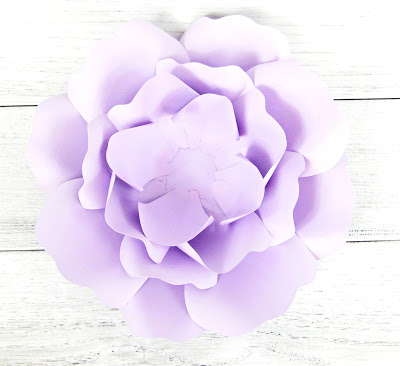 Going back to the rose base, glue the last 4 remaining small petals in as shown, in between the last 4 we glued in.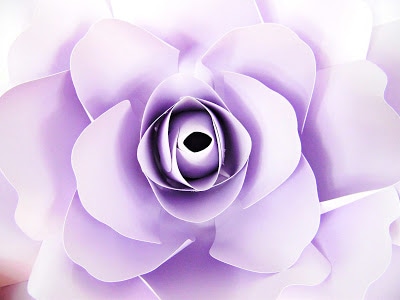 Add in the rose bud centerpiece with glue, and voila, your large Eden rose is now complete!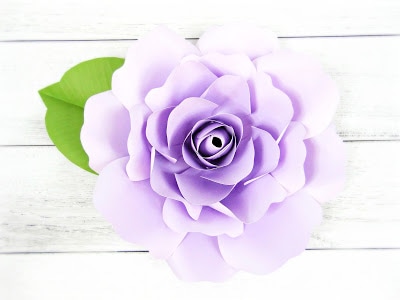 Watch the full length video tutorial for the extra large version of Eden style rose here! 
Plus you can always view dozens of tutorials for free on our growing Youtube channel. How would you use this lovely paper rose? Tell me in the comments! I love hearing my readers creative ideas too.
Eden Style Giant Paper Rose
Sybelle Style Rose Template
Giant Paper Rose Templates- Regina Style
Majesty Style Rose- Giant Paper Rose Templates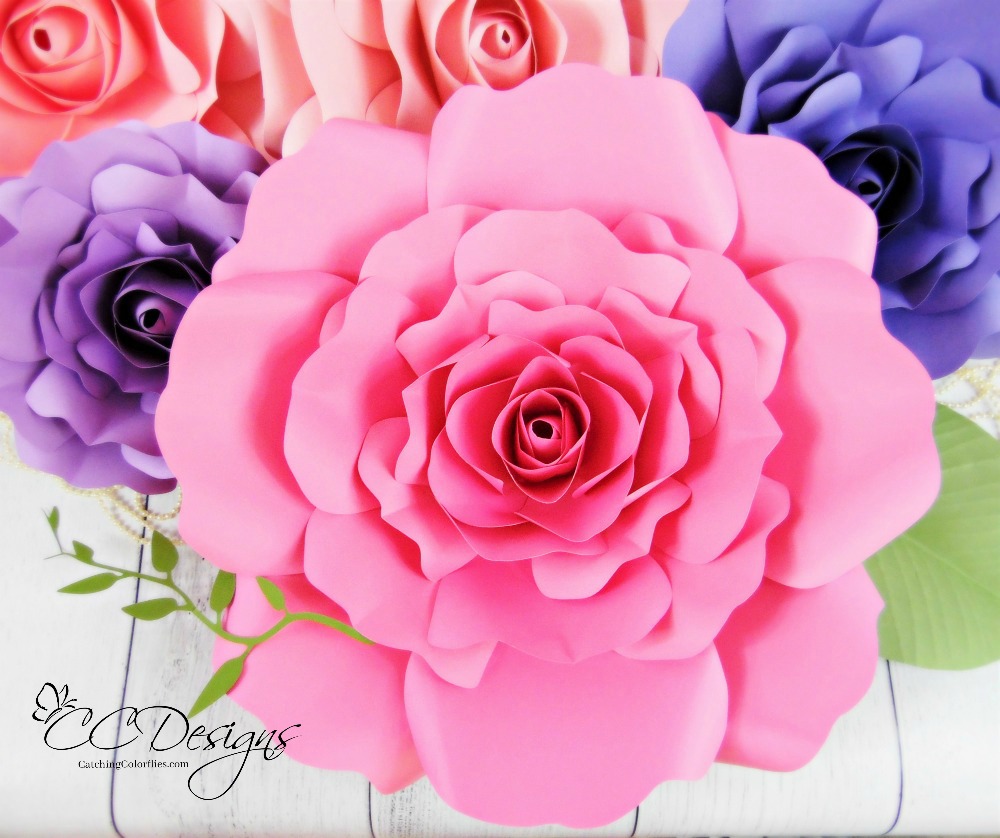 Discover More
Share what you've been up to by using #DIYwithAbbi. I would love to see your creativity in the works so flaunt your flower power magic! You are a huge source of my inspiration!
My mission is to inspire you to nurture the creative magic inside your soul – bringing you fun, easy to learn DIY projects, and quality template designs. I share a variety of projects but specifically love paper crafting and paper flowers. Interested in more flower tutorials?! I've created dozens of signature designs for you to enjoy – starting with my best seller, The Art of Giant Paper Flowers, the Giant Flower Library and my shop of endless paper designs and flower templates.
Feeling overwhelmed? Start here with my tried and true Resource List!
Thanks for letting me pop into your day!