How to Open Zip Files on an iPad and Upload SVG files in Cricut Design Space
This post may contain affiliate links that won't change your price but will share some commission.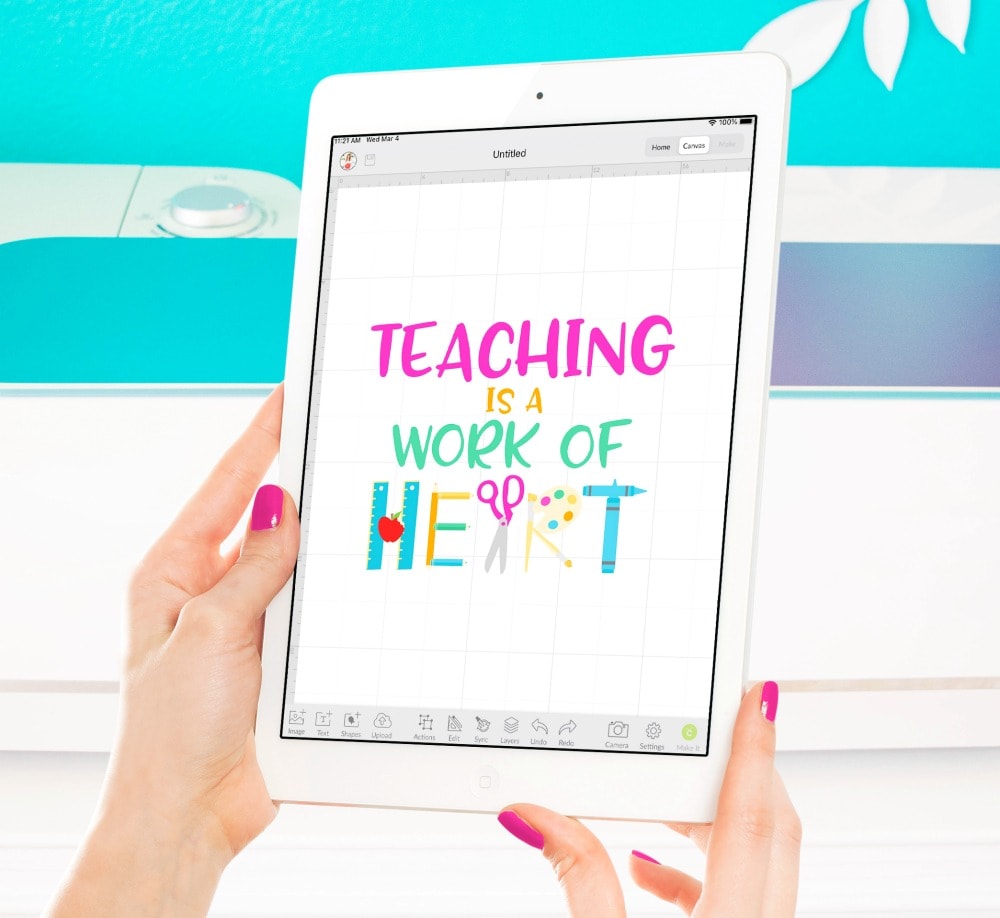 There is so much to learn in the world of Cricut. One of the things I love most about the Design Space software is its ability to use it with various devices, like an iPad. But mobile devices can sometimes be tricky when it comes to opening zip files to extract the SVG cut file for Design Space. When we purchase from various designers, perhaps off Etsy, the files often come as zip downloads.
In today's post, I am going to teach you how to open zip files on an iPad or iPhone and how to upload the SVG cut file to Cricut Design Space.
Some of us may wonder why the files have to be zips at all? The reason is that many sites do not allow multiple files to be uploaded. Therefore the creators have to place the many files into a zip format to transfer them to you. Furthermore, zip files are a way to compress a larger file into a smaller one. Often storage systems have a limit on the file sizes you can upload and this is another way creators are able to ensure you receive all you need in the SVG download!
Trending Post – 28 Cricut Hacks Every Crafter Should Know!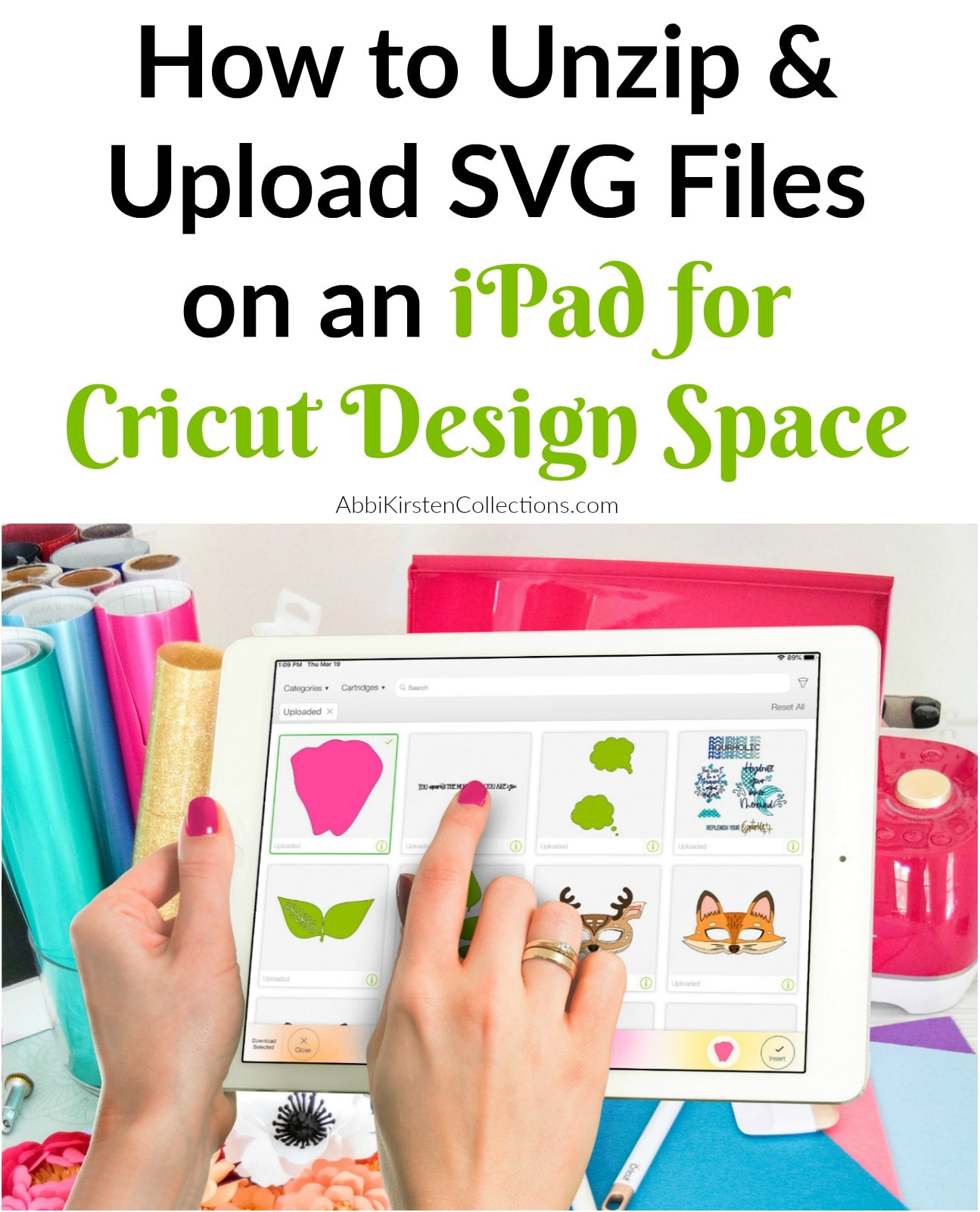 How to Open Zip Files on an iPad or iPhone
Mobile devices do not have what is called, decompression software built into them like computers do. To open zip files on an iPad you will need to download a third-party app. I have tested several and I am sharing the very best option below.
iPad and iPhone Decompression App
Let's look at a step-by-step tutorial using an app for IOS devices.
iZip – I've used this app to unzip many different size files and it works effortlessly. Here is a step-by-step process below.
Go to the app store and search iZip. Download the app to your device.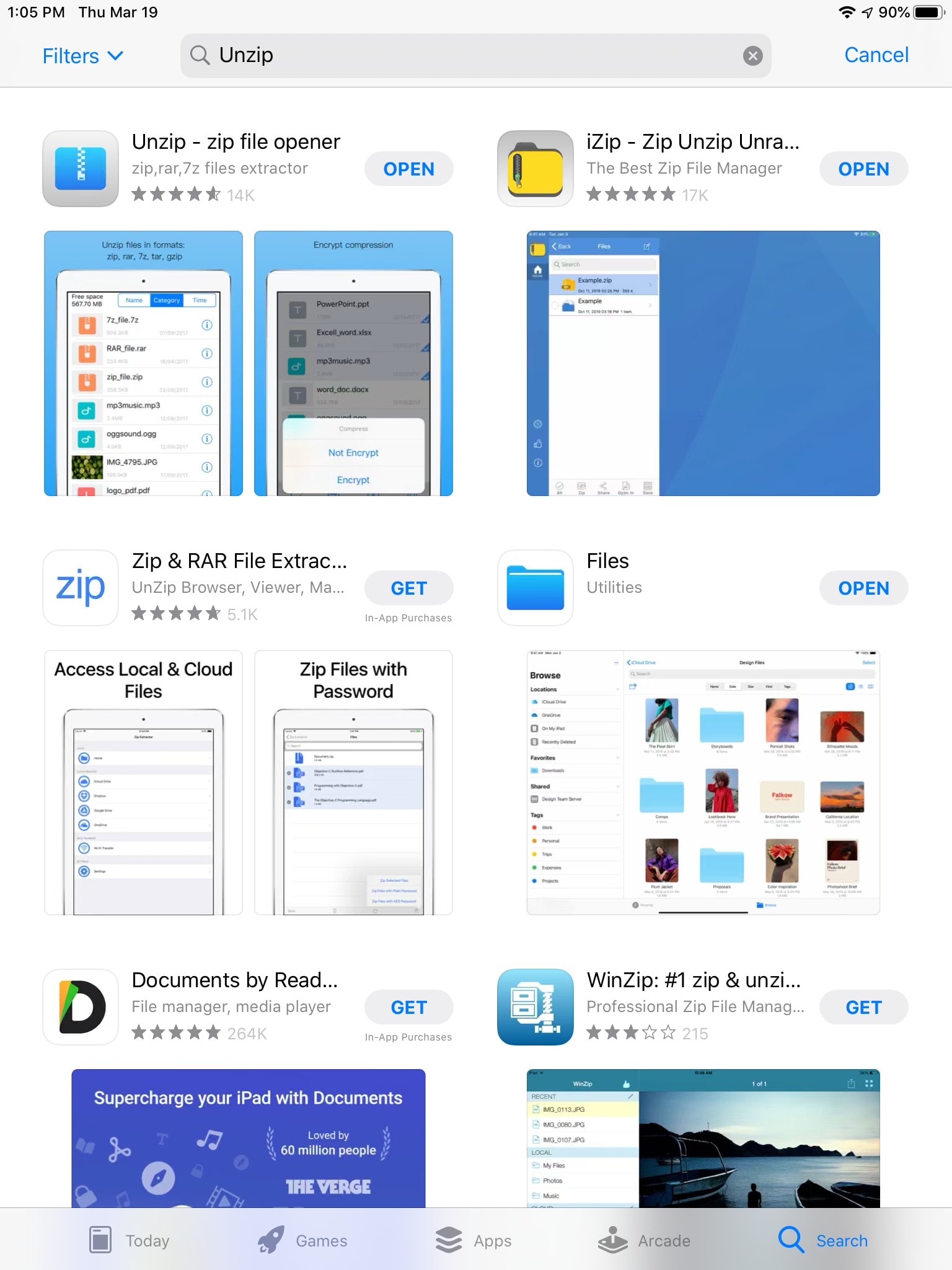 Step 2 – Open the app
Once the app is downloaded, open it and choose the location on your device you wish to browse to find your downloaded zip file. You can search your iCloud, Google Drive, Dropbox, etc.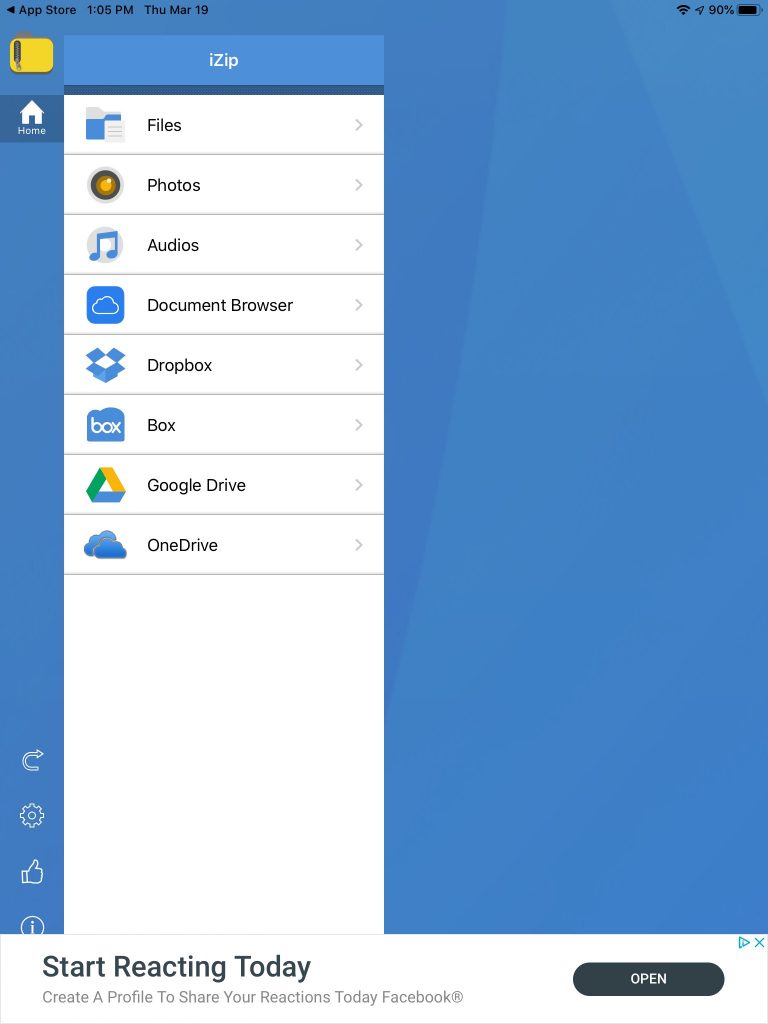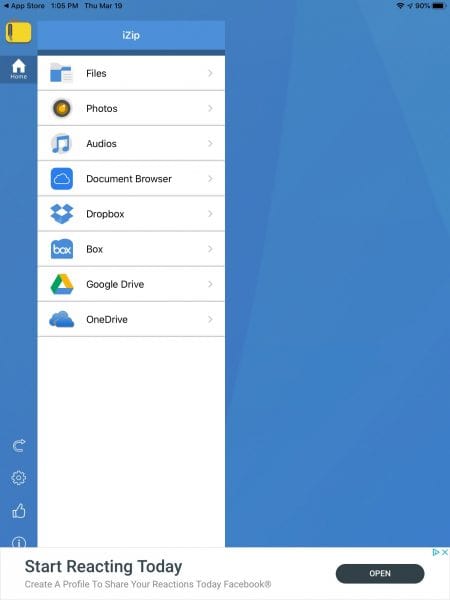 Since iZip lays out all the locations of file storage on your device as soon as you open the app, it makes it very user friendly and helps eliminate extra steps other apps often require.
Step 3 – Click on the zip file you need to extract
In my screenshot below I am going unzip my Eden Rose flower templates. You will easily recognize zip files by the yellow folder with the tag "zip" at the end.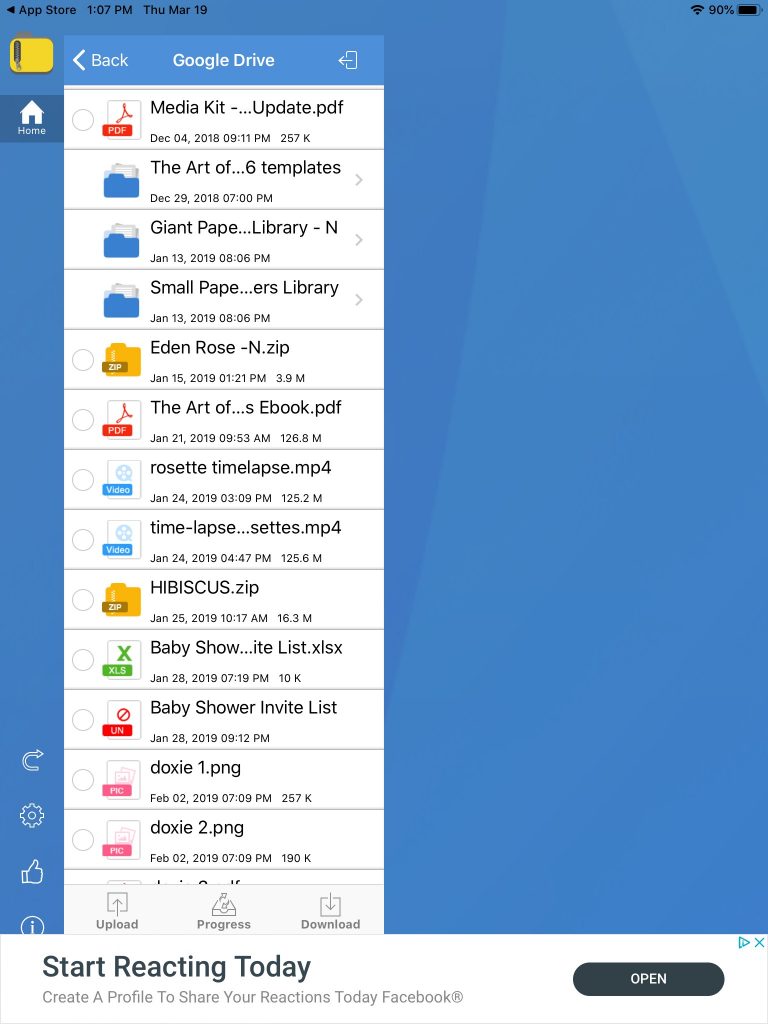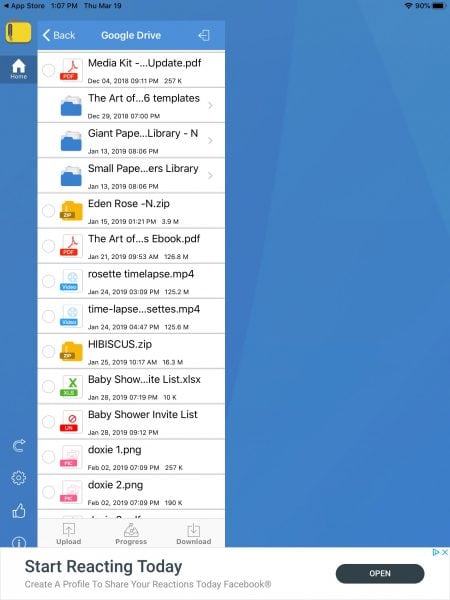 Step 4 – View the Files
The app will confirm you wish to extract the files and view them. Now that the files are unzipped you can see all the individual formats – PDF and SVG cut files. You will need to use the SVG cut files for Cricut Design Space. PDF printables are NOT compatible.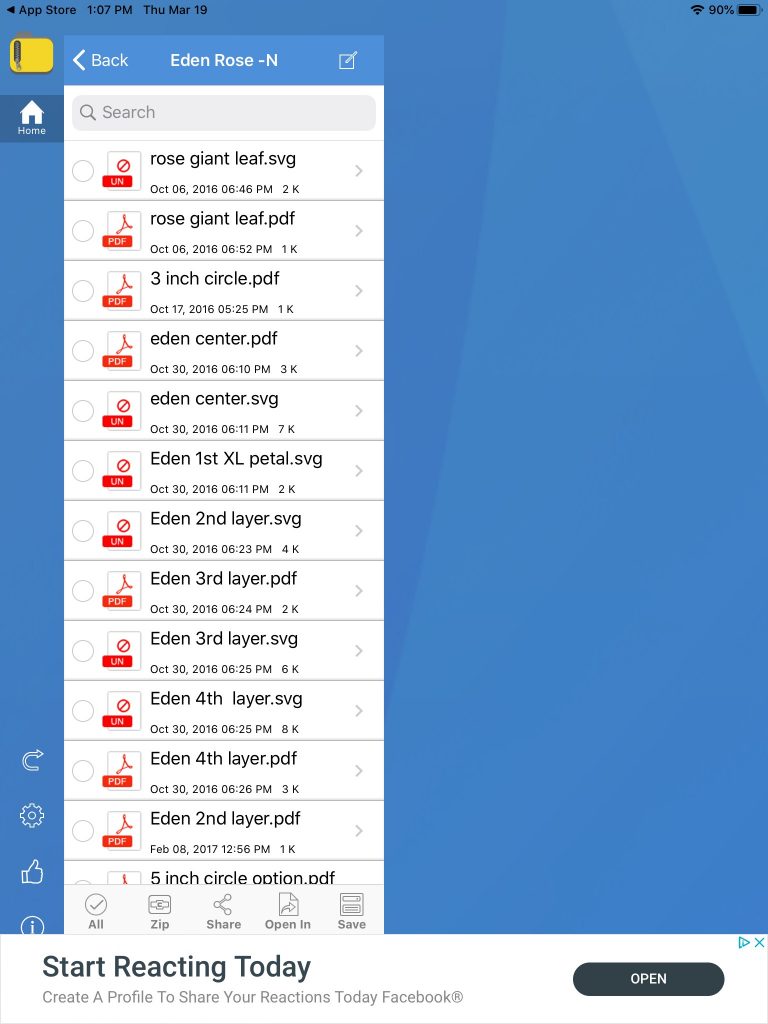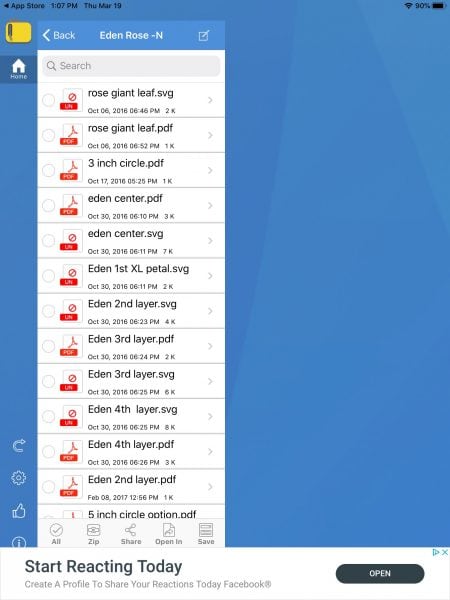 While in the app you can click on and preview any file. Below you can see my Eden rose petal SVG preview. Opening the SVG in Design Space is required before you can edit it though. Let's do that next.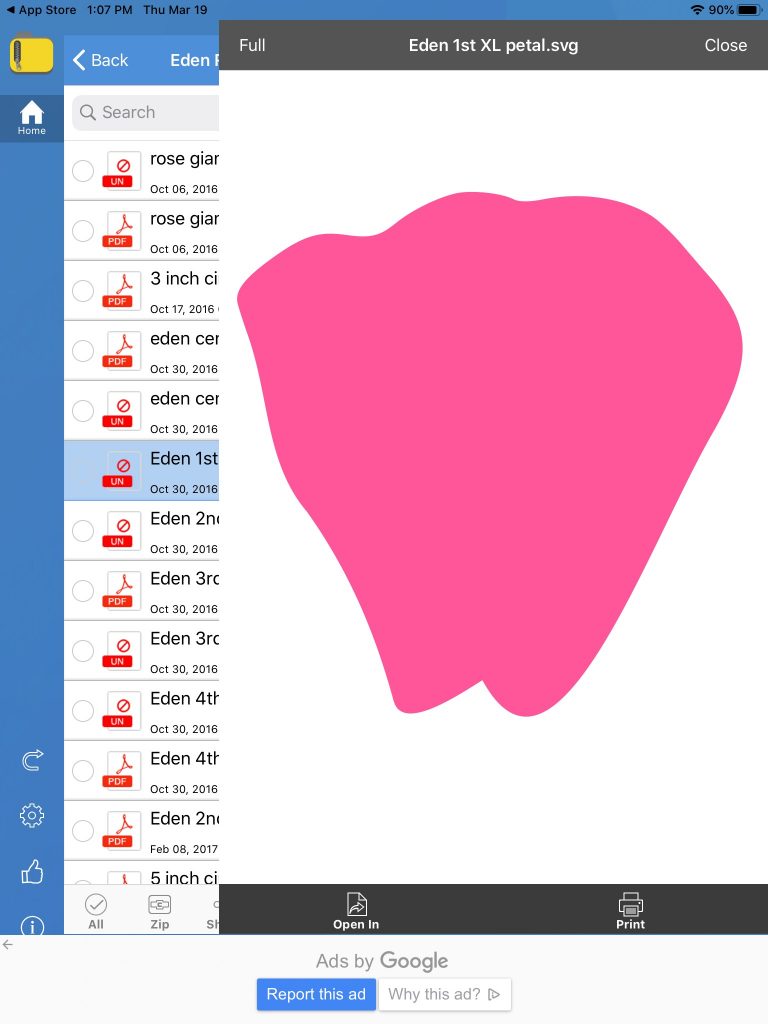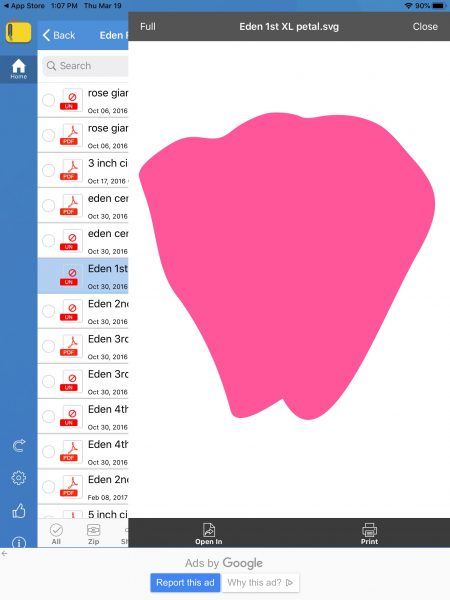 How to Upload SVG Cut Files Using an iPad or iPhone to Cricut Design Space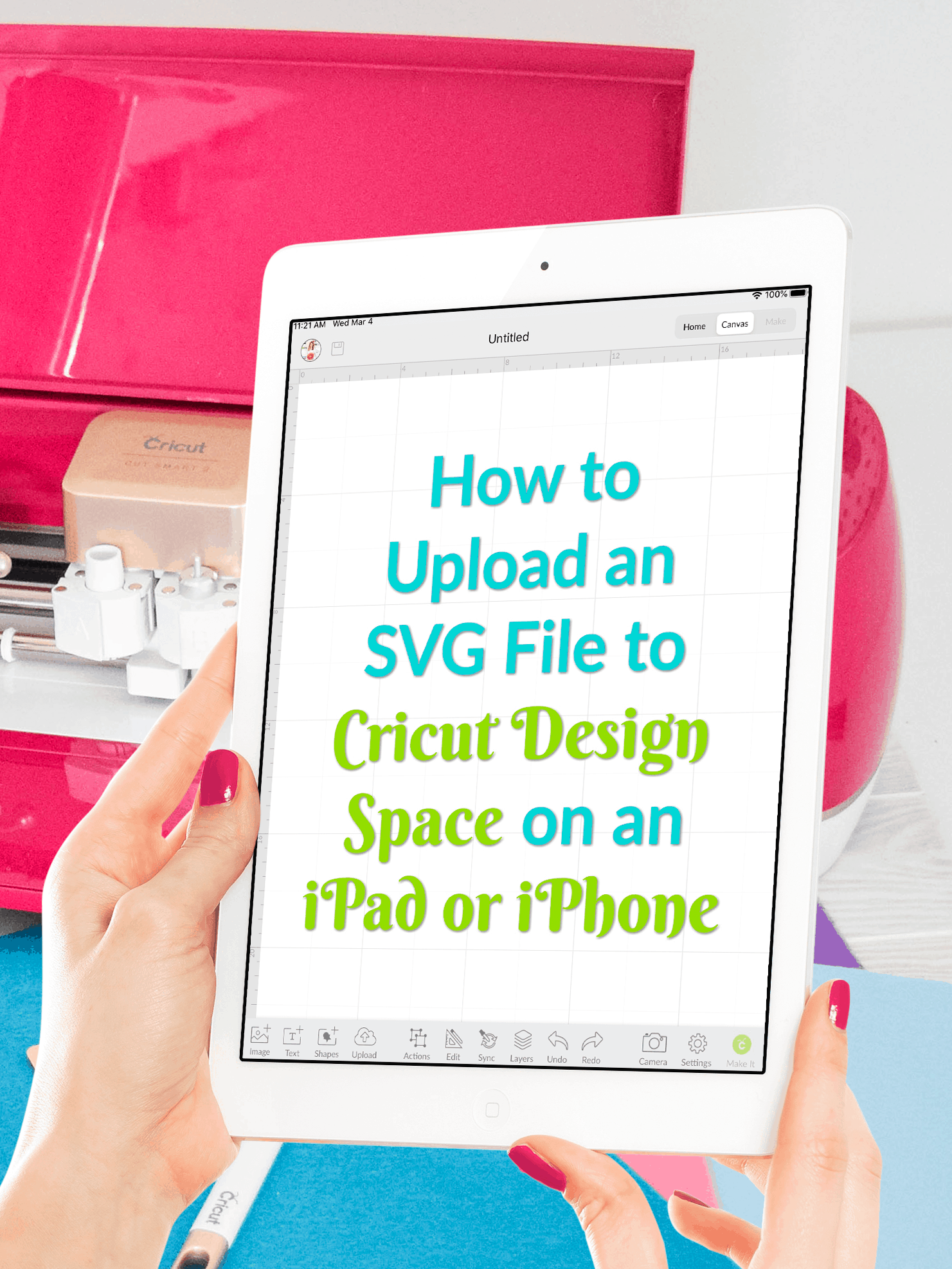 Let's look at how to upload our own SVG files now. This would also apply if you wanted to upload a JPEG or PNG image for a Print Then Cut project.
If you are new to Cricut and are wondering what the difference between an SVG and Print Then Cut is, read this post here. Maybe you are a more seasoned Cricuteer like myself and are ready to learn some fancier tricks – check out this crash course here on converting any image to an SVG for Cricut Design Space.
Step 1
Start by opening Design Space and click on the Upload button at the bottom then select Browse Files.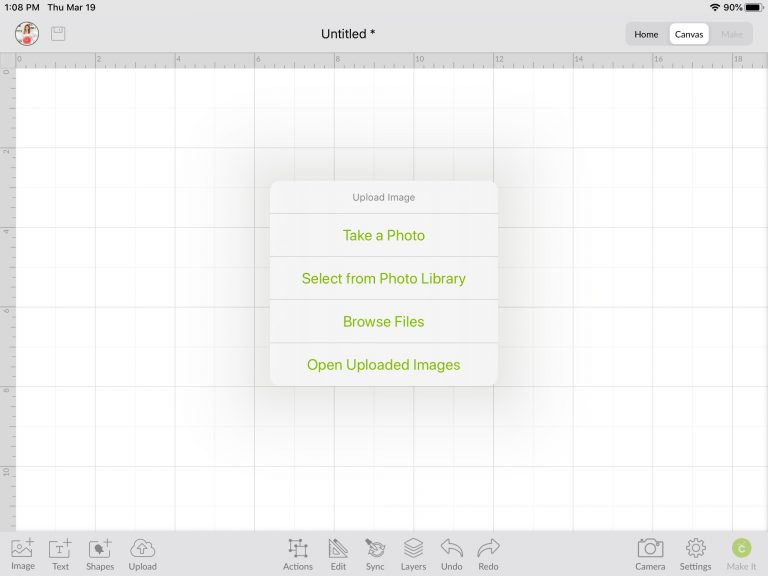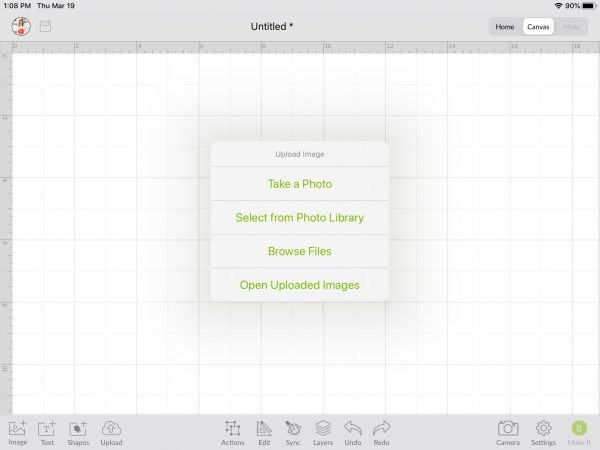 Step 2
Navigate to where you have stored your files – iCloud, Google Drive, Dropbox, etc.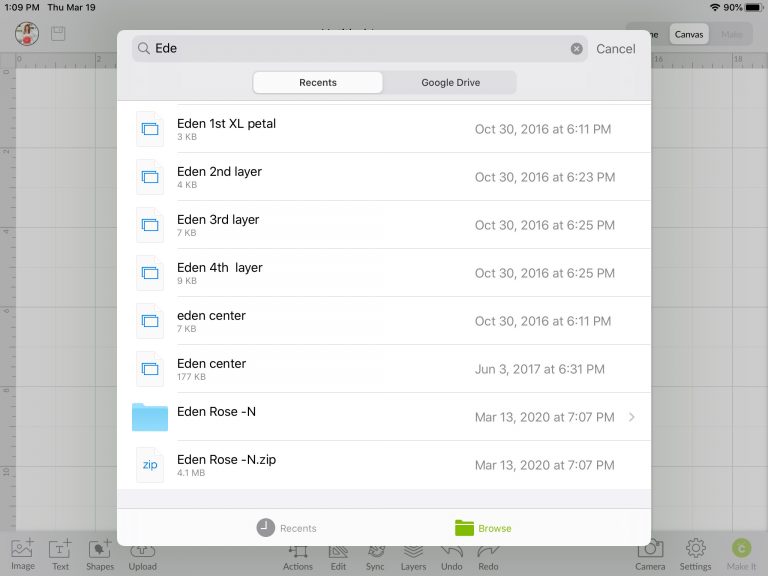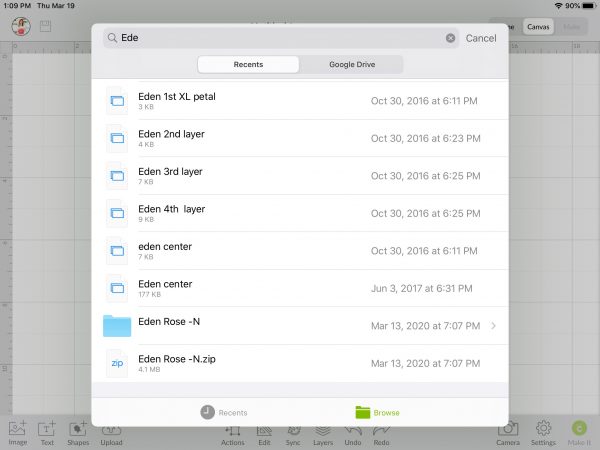 Step 3
Click on the SVG file and Design Space will ask you to name your file. Then click Save.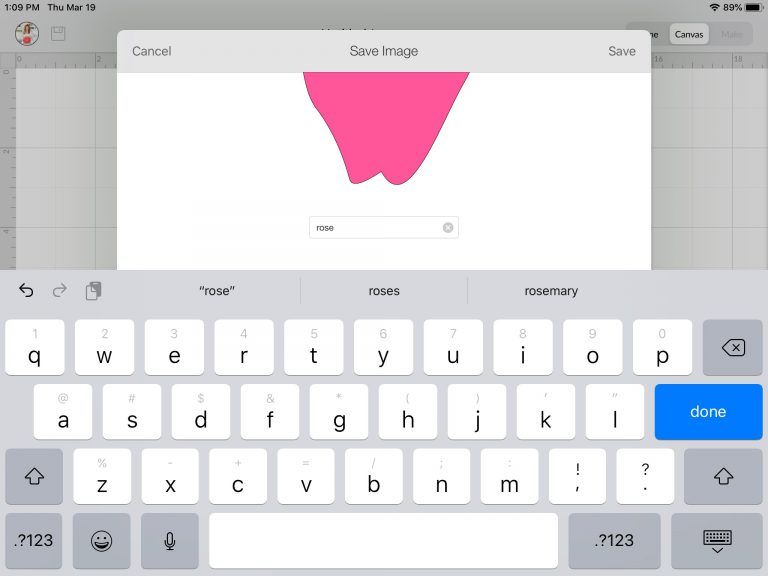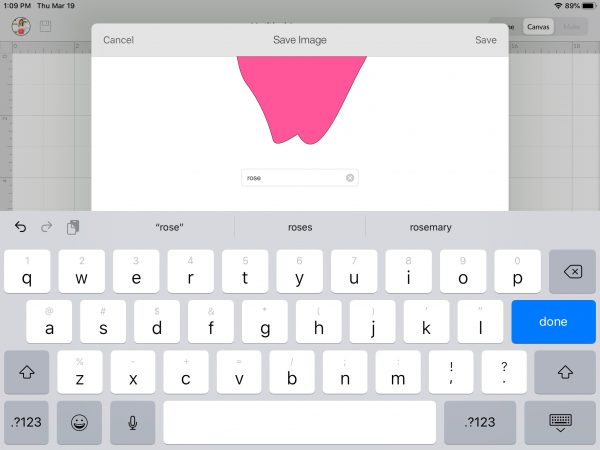 Step 4
The file will appear under Uploaded images. Click the image you wish to bring into Design Space so it's highlighted in green. Then select the Insert button at the bottom right-hand side.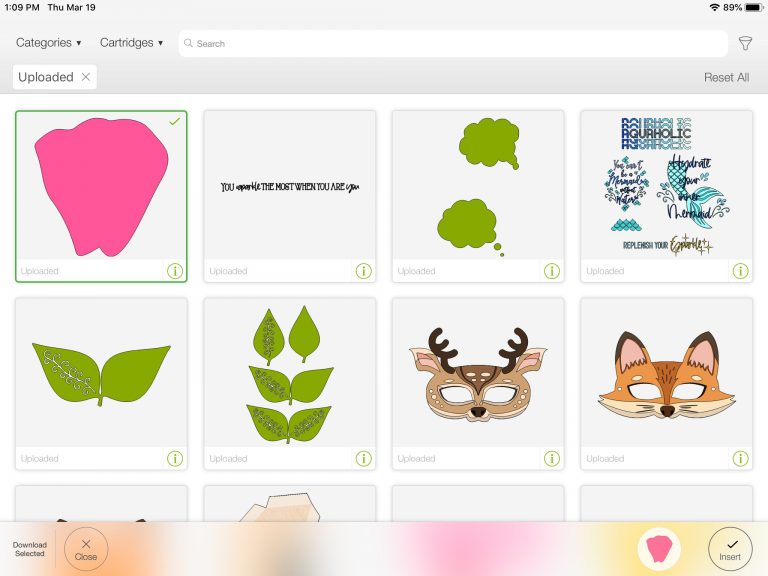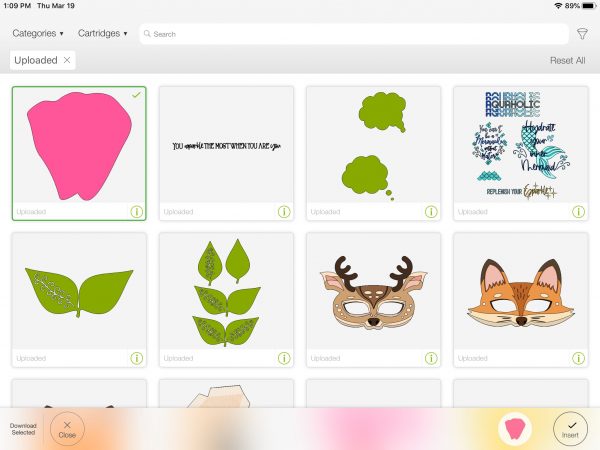 The SVG file will now appear on the Design Space canvas! Congrats you have opened a zip file on your IOS device and uploaded the SVG file!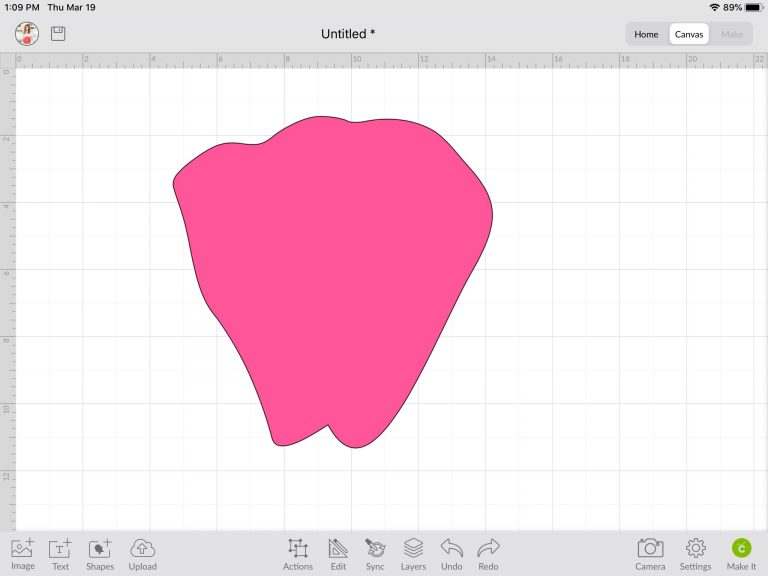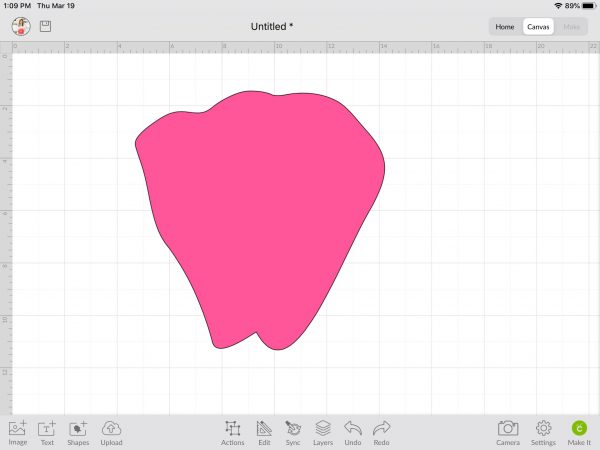 Where to Find SVG Cut Files
Many of you probably read this post with an SVG in hand ready to use. But if you are looking for more SVG craft images be sure to check out my Freebie Vault with hundreds of goodies inside!
Trending Post – 100 Cricut Craft Projects to Maker or Sell
More Crafts to Love