How to Make Paper Roses: Easy Step-by-Step Tutorial
This post may contain affiliate links that won't change your price but will share some commission.
How to Make Paper Roses: Easy Step-by-Step Tutorial
Every time I sit down and start to think about a new flower design, my mind always wanders to roses. I've designed many large and small rose templates but started thinking maybe it would be nice to create something that is kinda in between. Most of
my larger roses
measure 17-19 inches and the
smaller roses
(great for bouquets) measure about 3-4 inches.
So I was thinking, how about a 9-inch rose? Something that would be a stunning addition to a large table centerpiece or a filler for a backdrop between larger designs. After all, everyone wants to know how to make paper roses.
Enter Scarlet Rose…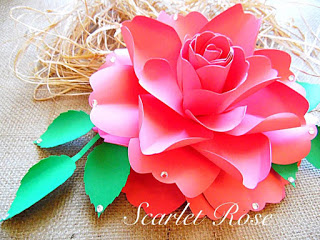 Related Posts
When I made the Eden Garden rose, I was very specific about how I curled the petals. Curling your paper petals is ultimately the key to how your flower will turn out.
If you feel something is off about your flower, then just start with studying your curls and see what you can do to improve upon them.
Below I have a video to show you step-by-step how to create this Scarlet rose beauty. First, let's review supplies, so you know what to pick up on your Sunday run to your craft store. My favorite is Michaels!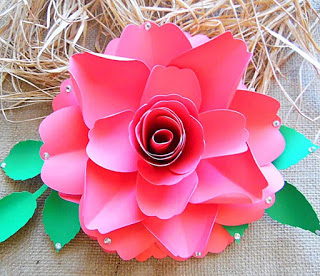 Supplies/Tools
– 65-pound cardstock in your color choice
– Scissors
– Cricut or other cutting machine
– Glue gun 
– Wood dowel for rolling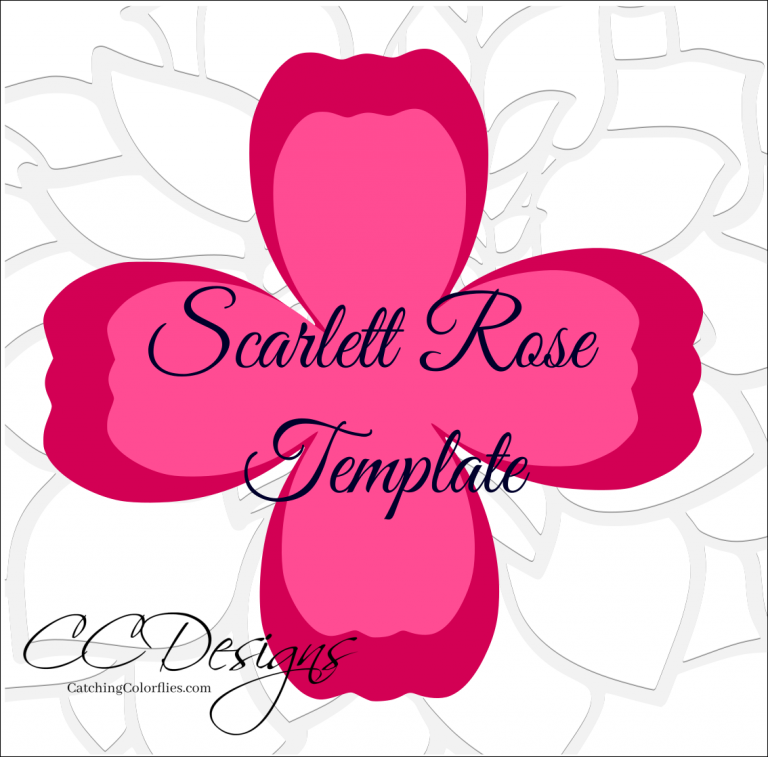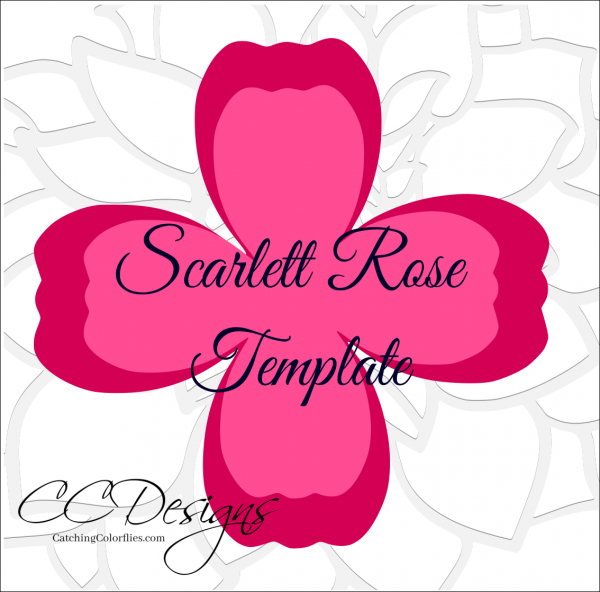 Instructions
After you acquire your downloads cut out all the layers of petals. You can use the PDFs if you are hand cutting or the SVG cut files for a cutting machine. After cutting, you will begin to curl all the petals according to the video instructions. Next is layering and assembling your petals. Then finally, finding a place to proudly display your rose!
To see how it's done. Click play below.
Discover More
Share what you've been up to by using #DIYwithAbbi. I would love to see your creativity in the works, so flaunt your flower power magic! You are a huge source of my inspiration!
My mission is the inspire you to nurture the creative magic inside your soul by bringing you fun, easy-to-learn DIY projects and quality template designs. Interested in more magical flower tutorials?! We offer dozens of signature designs. Starting with my best seller, The Art of Giant Paper Flowers, my Giant Flower Library and Catching Colorflies, my shop of endless designs.
Thanks for letting me be a part of your day!

Pin for later!