Party Decor Websites: 16 Best Handmade Party Supply Shops
This post may contain affiliate links that won't change your price but will share some commission.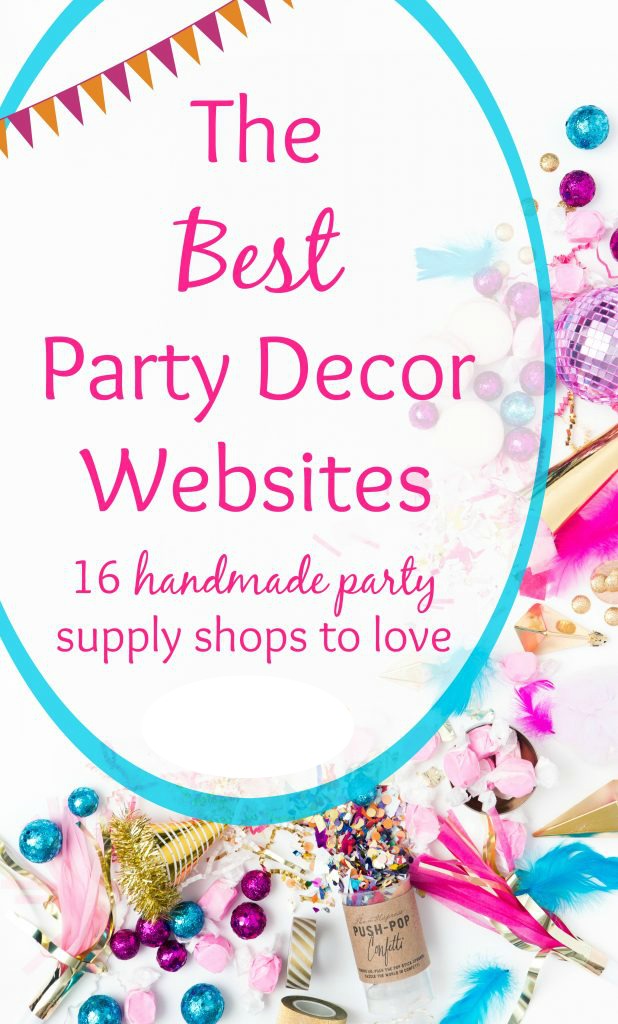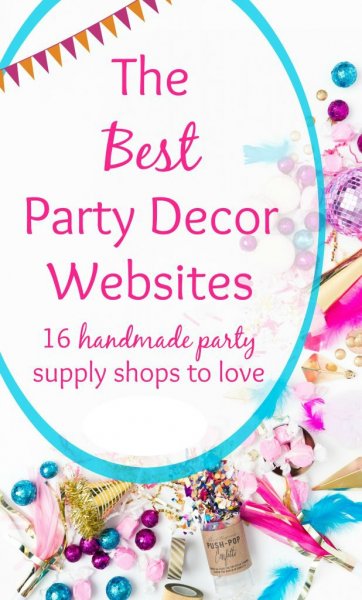 The Best Party Decor Websites
Parties are a special time for family and friends to come together and celebrate. I know when we plan a party, my mind goes straight to decor first. What kind of decor do I want? Themed? Colors? Where can I find the supplies I need to create my vision? Well, look no further than the 16 Best Party Decor Websites. 
At Abbi Kirsten Collections, I am a huge sucker for awesome round-ups of the best creative entrepreneurs. As always, you'll find great ideas that are sure to inspire you! So I collected this amazing list of resources to find the perfect party decor. All these shops offer a variety of fabulous decor options for numerous party styles!
1. Press Print Party!

Press, Print, Party offers an incredible selection of printable party paper goods. From Hawaiian luaus, to unicorns and rainbows, mermaid party printables and so much more, you won't be disappointed with this shop! Aside from the high-quality graphics you will find, our favorite part is that it is all instant download, so you can get your party planning started quickly.
At Bird's Party you will easily find cute and quirky party supplies plus tons of great printables! Mix and match to your heart's desire with these perfectly coordinated decor options.
3. Becca Lee Paperie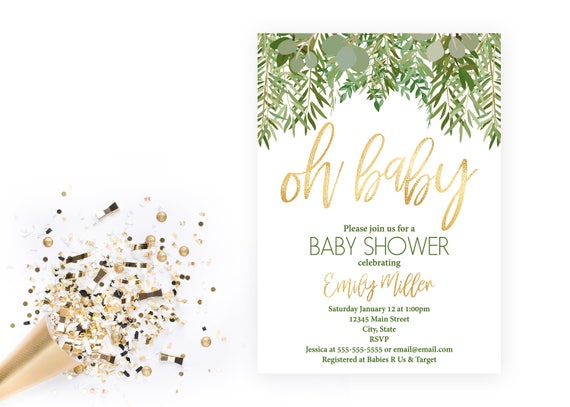 Becca Lee Paperie offers a fantastic selection of paper invitations for all types of events, baby showers, weddings, party and more. With well over a 1,000 items to shop from that are completely customizable you will definitely find the invite you need to announce your party!
4. Ella Dynae Designs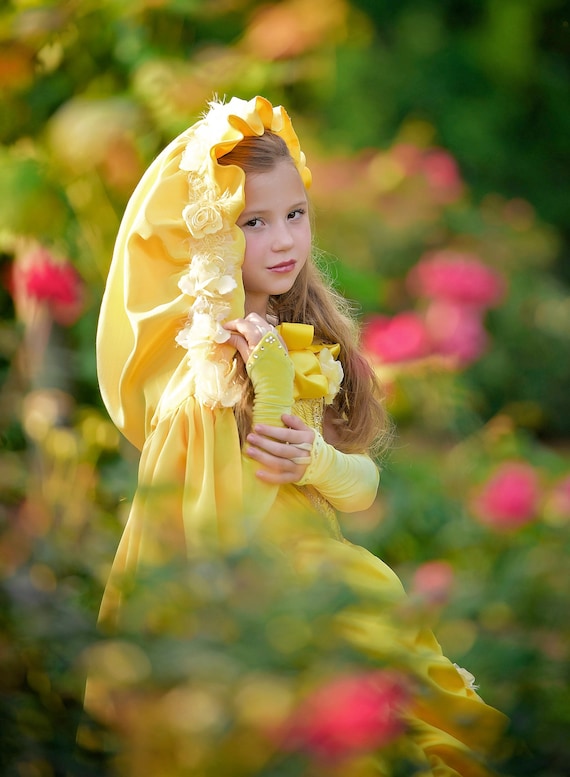 Ella Dynae Designs will have you swooning for days! This shop is for all you true princesses at heart! Not only are these gorgeous dresses the embodiment of the highest quality handmade product, but the photography in her shop will captivate your imagination! After all, every girl wants to be a Disney princess right?!
5. The Confetti Bar
The Confetti Bar will brighten your life and make you heart happy with their signature confetti style! Hand mixed and made in the USA, The Confetti Bar has so many colorful one of a kind options to choose from. They even offer biodegradable confetti to show love to our planet.
6. Shop Sweet Lulu
Shop Sweet Lulu has pretty much everything you need to throw a colorful fun pretty party. From honeycomb balls, to hats, paper goods, streamers, banners, and more, all with numerous themes, this is a one stop party shop for sure. Shop Sweet Lulu had humble beginnings in 2010 and grew to be a top party go to site thereafter.
7. Shop Cherry Sprinkles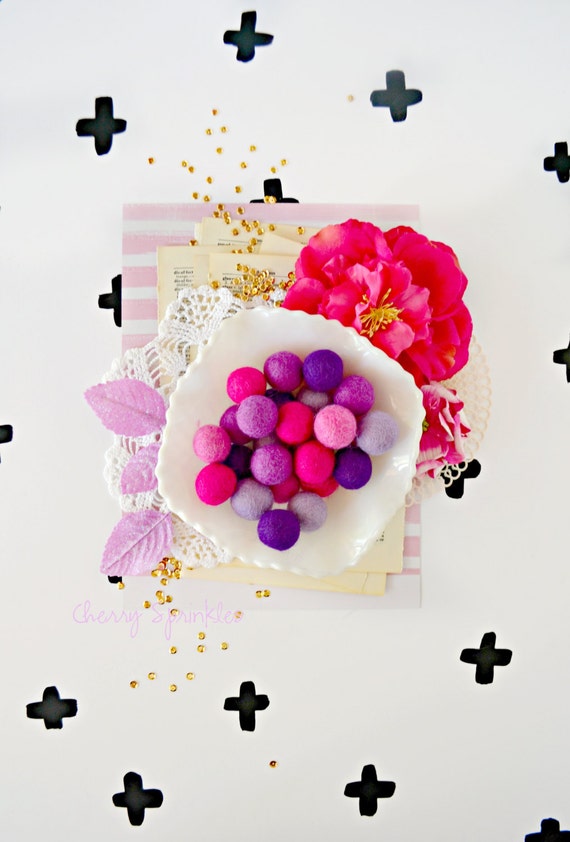 Shop Cherry Sprinkles offers those adorable felt balls we all love. This shop provides the option of DIY-ing your own felt ball garland or buying a custom garland in choice colors. Felt ball garland is such a cute addition to any party!
8. Baker's Party Shop
Baker's Party Shop has a fun selection of colorful and cute paper straws. In addition to this, they offer many baking related items such as cupcake liners, sprinkles, edible glitter, candy and baked goods packaging.
9. Paper Boy Shop
Paper Boy Shop has some amazing confetti balloons. Even better is their jumbo latex balloons and balloon bundles. I wouldn't hesitate to buy these super cool balloons for a minute. Paper Boy Shop also offers a variety of other party goods.
10. Oh Shiny Paper Co
Oh Shiny Paper Co is oh so cute! Their tassel garland in particular caught my eye. They have a wide variety of captivating color combos. I especially love the super colorful rainbow ones. It's no newsflash that I like color! 😉
11. Tender Love Cardstock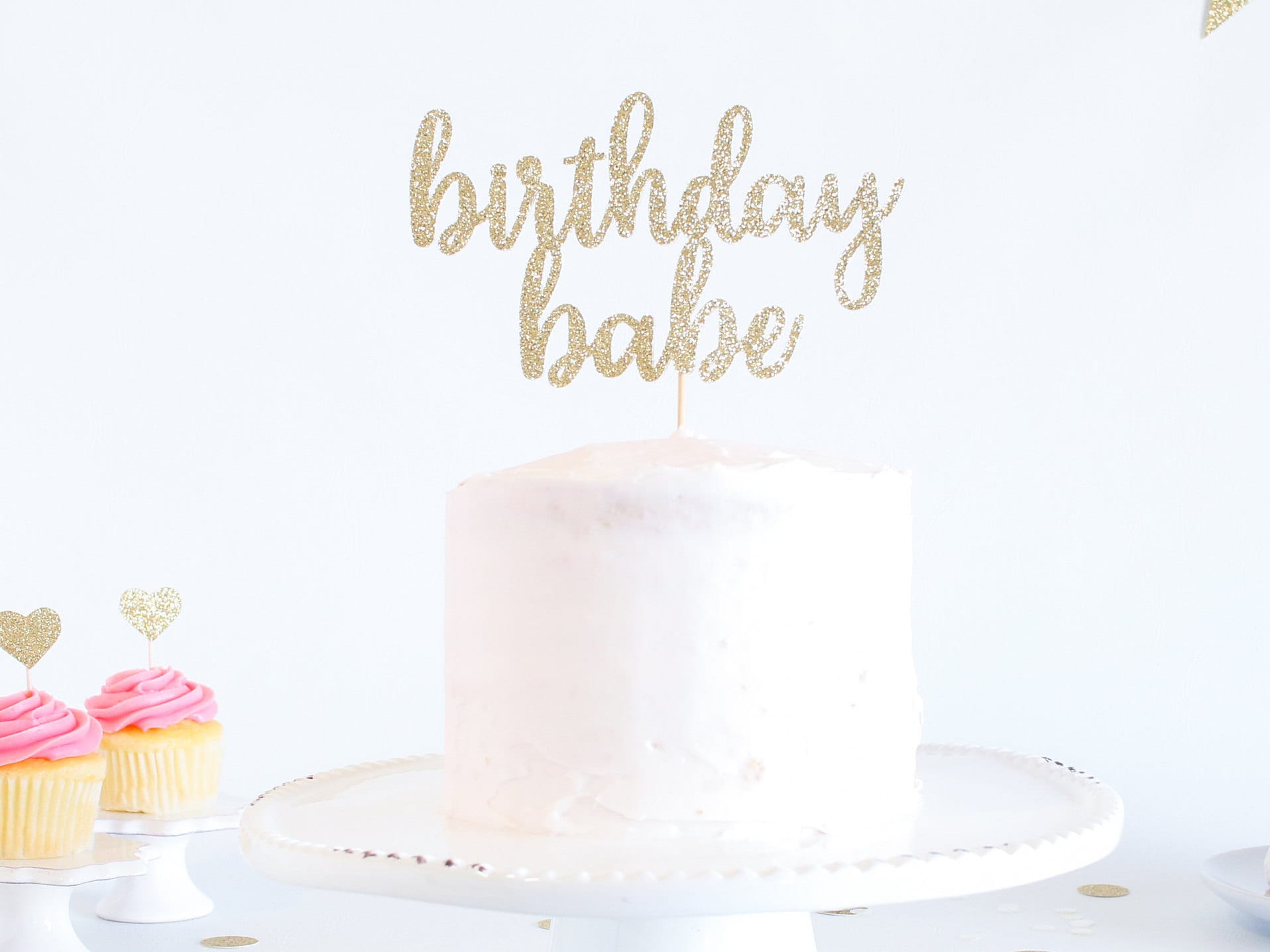 Tender Love Cardstock has exactly what you need to add the perfect topper to your cake. You could say it's the icing on top of the icing! We love the cute play on words. Tender Love Cardstock (TLC) has plenty of cake toppers to offer for birthdays, showers or weddings. TLC's paper goods are handmade with love, and are sure to show it on your special someone's day.
12. Raven's Boutique LLC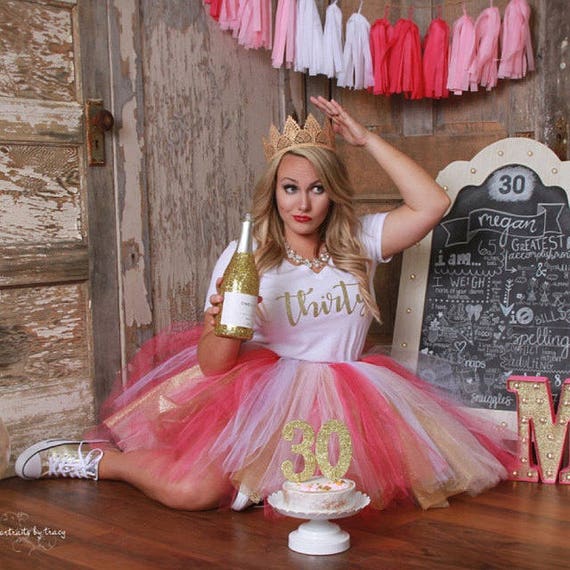 It is so hard to choose which item is our favorite at Raven's Boutique! These lace crowns from newborn to adult are all to die for! You may have even heard of this shop before if you watch NBC, CBS or FOX to name just s few places this gorgeous shop has received a much deserved feature.
13. Mod Party
It wouldn't be a party without a favor bag to take some goodies home with you. Mod Party has got you covered on the party favor bags you will need to keep your guests happy with a treat on their way out the door. P.S. this shop is massive, so take a look around!
14. Catching Colorflies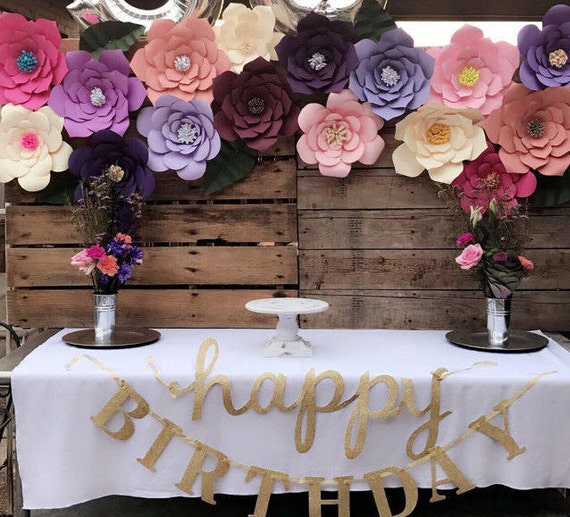 If you haven't tried the that trendy paper flower thing yet you are missing out. Decorating a party with paper flowers is a great way to add a statement backdrop to your decor. My shop, Catching Colorflies offers DIY-ers the ability to buy flower templates, make the paper flowers and decorate for their own events!
15. Joonie and Joe
At Joonie and Joe you will find a gorgeous selection of carefully picked party-ware and those hard-to-find sparkly extras for all of your special celebrations. I l love there super fun balloons like this "I can't control myself" donuts balloon!
16. Parties Made Pretty
Parties Made Pretty makes it easy for you to get your party planning started. And just because plates are basic doesn't mean you can't have fabulous stylish ones! These marble style plates will definitely dress up any tablescape. They have lots of other great designs too!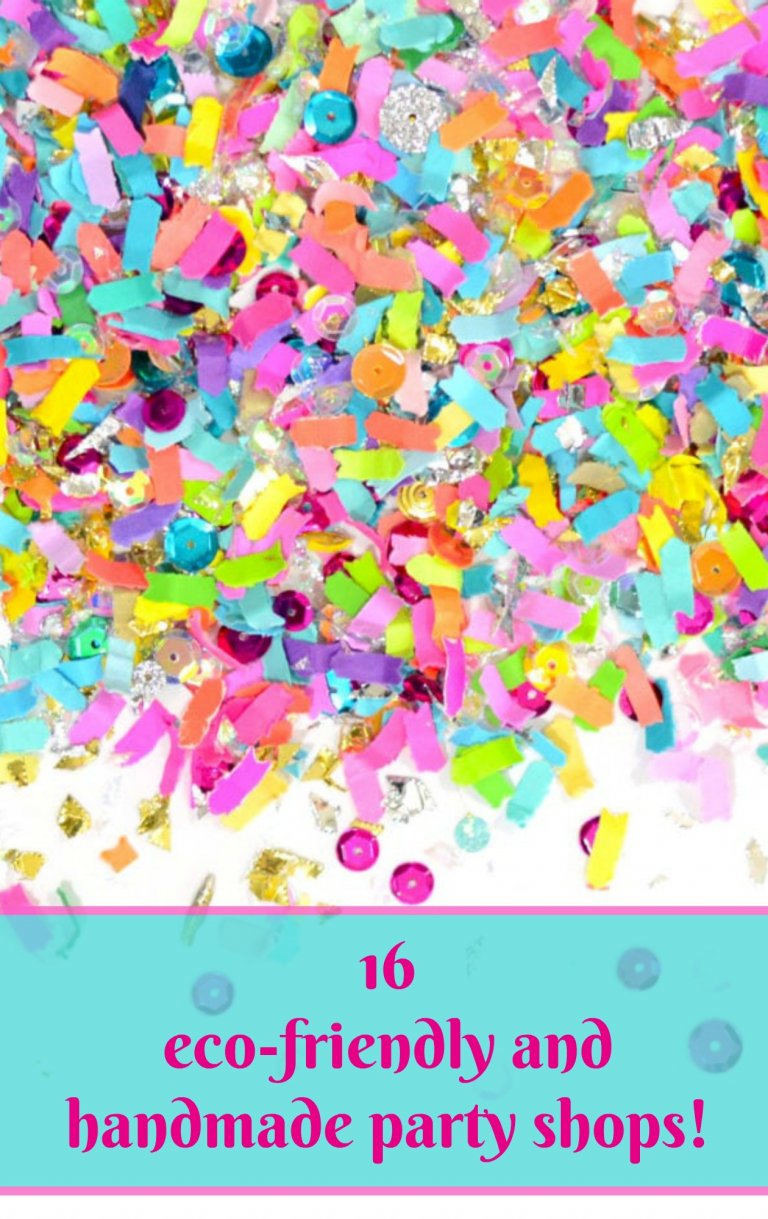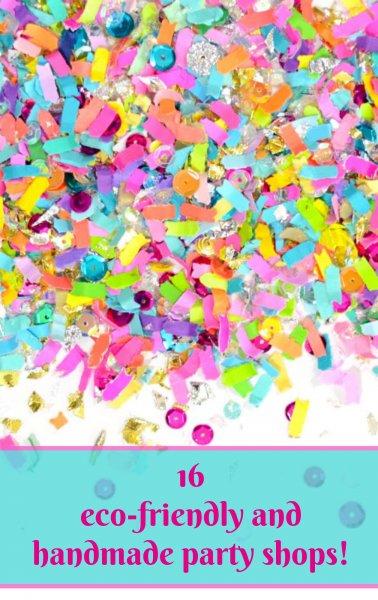 Get to planning
Hopefully we've now got your next party covered with these 16 best party decor websites. A lot goes into planning the perfect dream party, but by shopping small, at these one of a kind online stores, you can mix and match till you have your "just right look"!
A huge thank you to these shops for creating such inspiring products to fill our special days with those picture perfect moments.

If you enjoyed this post please share the love to support these amazing shops!
Which shop is your favorite? Tell me below!Wishing you creativity and success!