5 Easy DIY Family Gifts You Can Make Right Now
This post may contain affiliate links that won't change your price but will share some commission.
5 DIY Family Gifts You Can Make Right Now
You're itching to do something crafty, but
what can you make?
Well, the warmer summer months bring out everyone's creativity, and you can make anything from Christmas gifts to beautiful quilts that are perfect for someone in your family.
Let's see what other family gifts you can start making today:
1. A Year of Quilt Making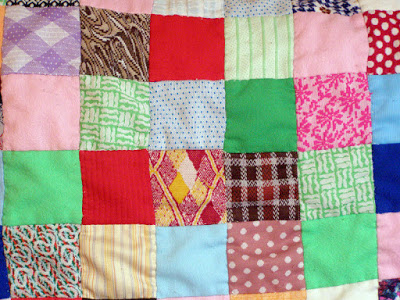 People love quilts. Whether it's grandma or your sister, they're sure to cherish your child's most memorable moments of the year. And when the child is growing faster than your bank account can afford to buy them new clothes, you know it's time to do something about it.
If you're like me, you can't just throw away these moments of your child's life.
Instead, cut swatches from these clothes or logos and add them to a quilt that you give to family members this year.
It's a great gift, and it wastes less, too.
2. Christmas Ball Ornament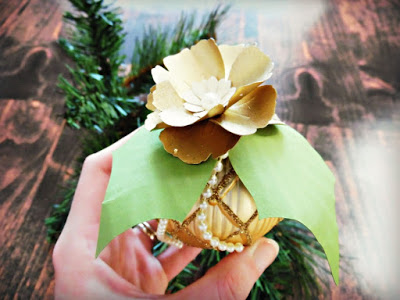 I'm all for being simple, and it doesn't get much simpler than a Christmas ball ornament. These ornaments are best during your child's first year, or even your first year of being married. What you do is:
Buy a clear Christmas ball.

Stuff in your baby's shirt, fill with roses from your wedding, etc.
It's that simple, and people love the thoughtfulness behind it, too. Or, you can make an awesome
salt dough ornament
if you want to get a little more ornate.
3. Family Shirt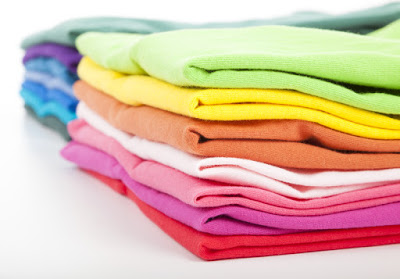 If you want to make a custom shirt, a
heat press
or online t-shirt making service is a great option for a yearly gift. What I like to do is make family shirts with the person's age as the number on the back. You can also get a little crazy and add cartoon characters, soccer or footballs, family photos or anything else you want to the shirt.  
A few ideas to help get your creative juices flowing are:
You'll find plenty of awesome heat press designs, or even iron on designs, that will make your family shirt gift perfect for your recipient.
4. Snow Globe Jar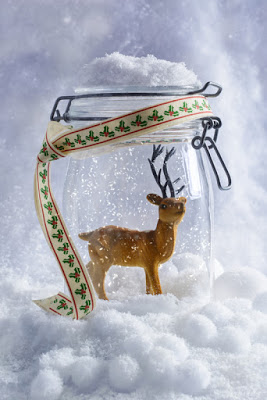 Christmas
ornaments
and decorations are a big thing in my family, so that might be why I am always obsessed with Christmas crafts. The good news is that there are so many different
DIY
ideas that even someone like me, who isn't the most creative, can make a pretty nifty gift.
You'll need to have a 1.6-quart glass jar to get started.
Now, you'll want to make this a craft-gift because the bottom of the jar will be filled with none other than snowball cookies (marshmallows or any cookie with white powder works well, too). Inside, you'll want to add in a few cheap plastic trinkets, such as:
You can add anything your heart desires to your snow globe. Even a cute little present will do the trick. The cookies will act as the ground your little figures stand on. I recommend going to the dollar store or somewhere that sells cheap little figures to get started.
Now, using a paint brush, make small white dots on the outside of the jar to make it look like it's snowing inside.
Place a ribbon around the jar, and you're done!
Bravo. Now you have a cute, simple snow jar to give away or keep on your mantle this year.
5. Mint Foot Soak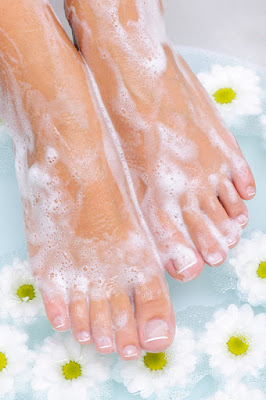 Mint foot soaks are awesome family gifts, and these soaks won't end up in the back of a closet somewhere. The idea behind these soaks is super simple, and all you need to get started is:
What you'll want to do is:
Zest your lime in a large bowl

Add 1 – 2 cups Epsom salt

Add in 1/2 cup baking soda
Mix up your ingredients well then add in a few drops of peppermint oil. Stir in all of your ingredients well, and add anything else you like. Mint essential oils works well, too.
If you're feeling a little creative, you can also add food coloring into the mix to color your salt bath. Now, cover your jar and make sure you use it in a few weeks. This is a great concoction that will help alleviate aches, remove odors and make your feet smell delightful.
So, what neat creations have you made for your family recently? Let us know in the comments below.
About the author: