How to Craft a Vision Board: What it is and why you need one
This post may contain affiliate links that won't change your price but will share some commission.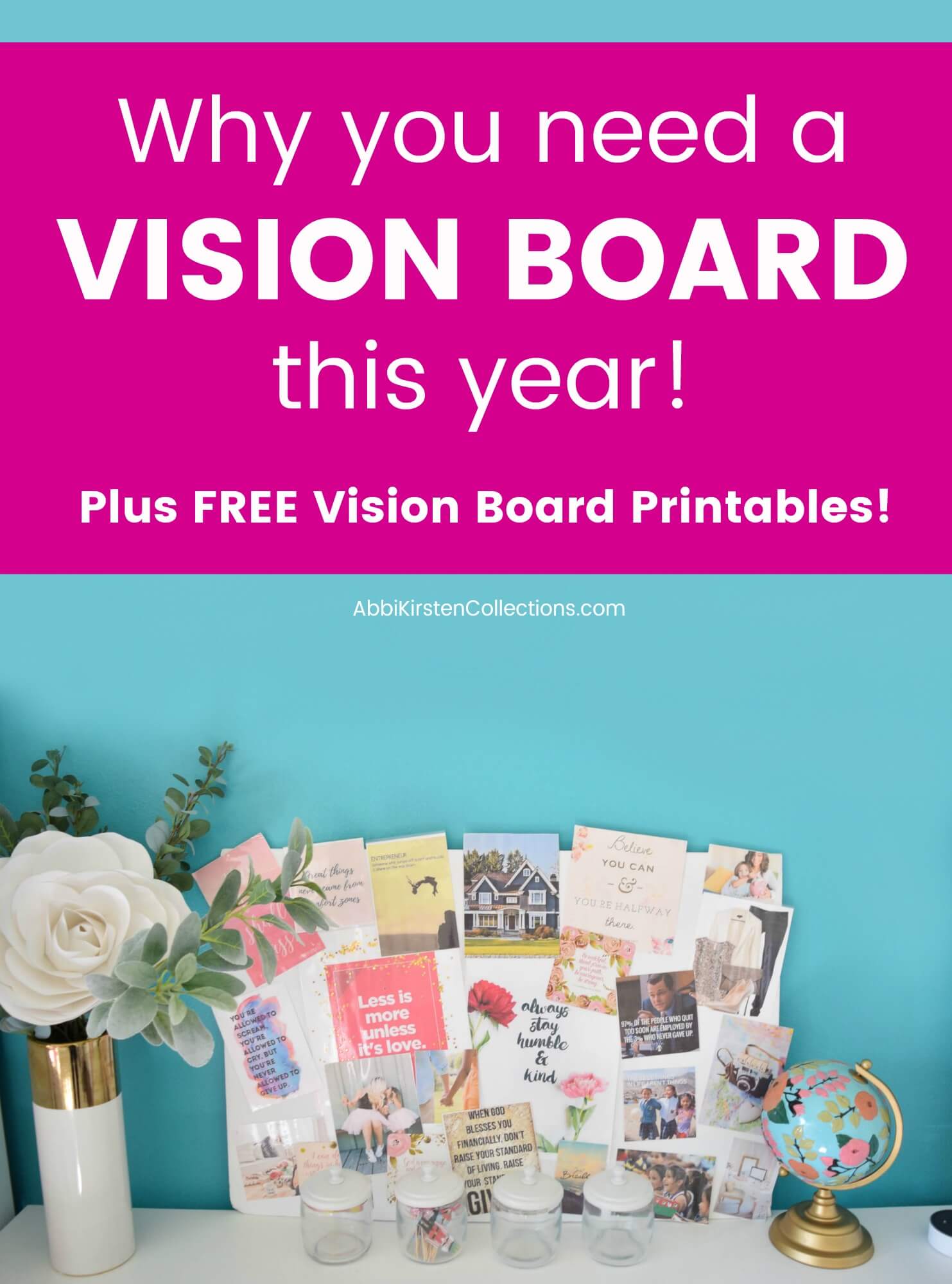 At the start of every new year, I always ask my readers what they want to see me create or teach them. One of my readers this year wanted to learn more about creating a vision board. I thought this was a great idea for a post because I LOVE vision boards and have used them with much success before! I will even share some vision board examples you can put on your own board too!
Having a vision board can invoke powerful motivation and we could all use a little more of that, right?
It is possible some of you have heard of a vision board before now. They have gained popularity over the past few years. Why? Because they work!
I personally have seen visions come to life from my board. It's quite exciting and rewarding when that happens! Obviously, it is not the board itself that is creating the success but my hard work motivated by the visualization the board provides!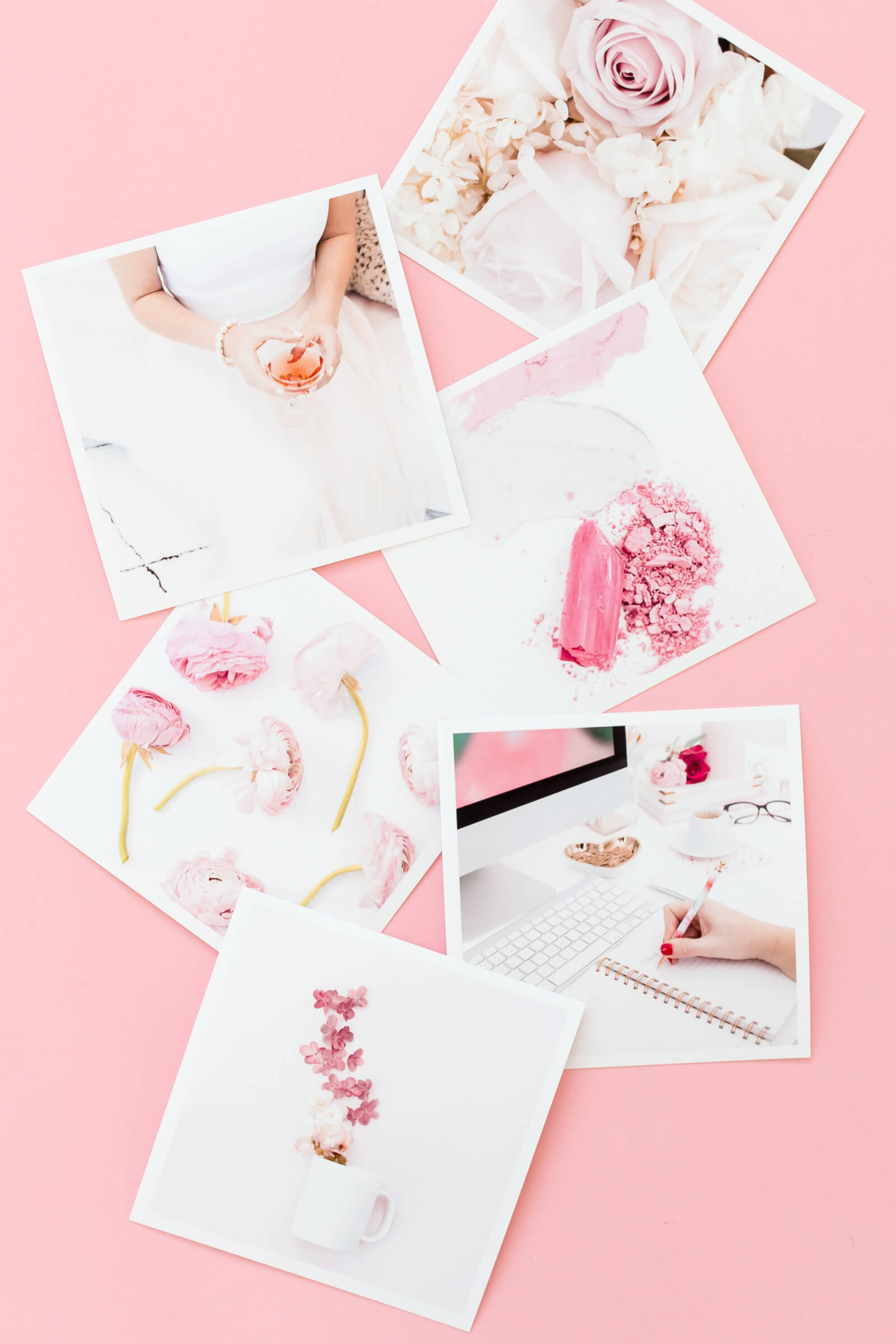 What is a Vision Board?
A vision board harnesses the power of visualization to motivate an emotional response towards your end goal, by using images you might find online or in magazines. The board ultimately helps you to achieve the plans you conceive.
Like anything else, visualization can be used for good or bad. When you positively visualize, you are increasing the chances of that goal becoming a successful reality.
Likewise, you can also cause failure when you picture only what you don't want to happen rather than what you do. The vision board will be used as your tool to picture what you want most from your goal and as a result, motivates you!
The principle here is, your actions will follow what your mind sees. Do you see yourself snacking on some yummy mint chocolate chip ice cream? If you think on and picture that long enough you probably will find yourself in pursuit of eating ice cream.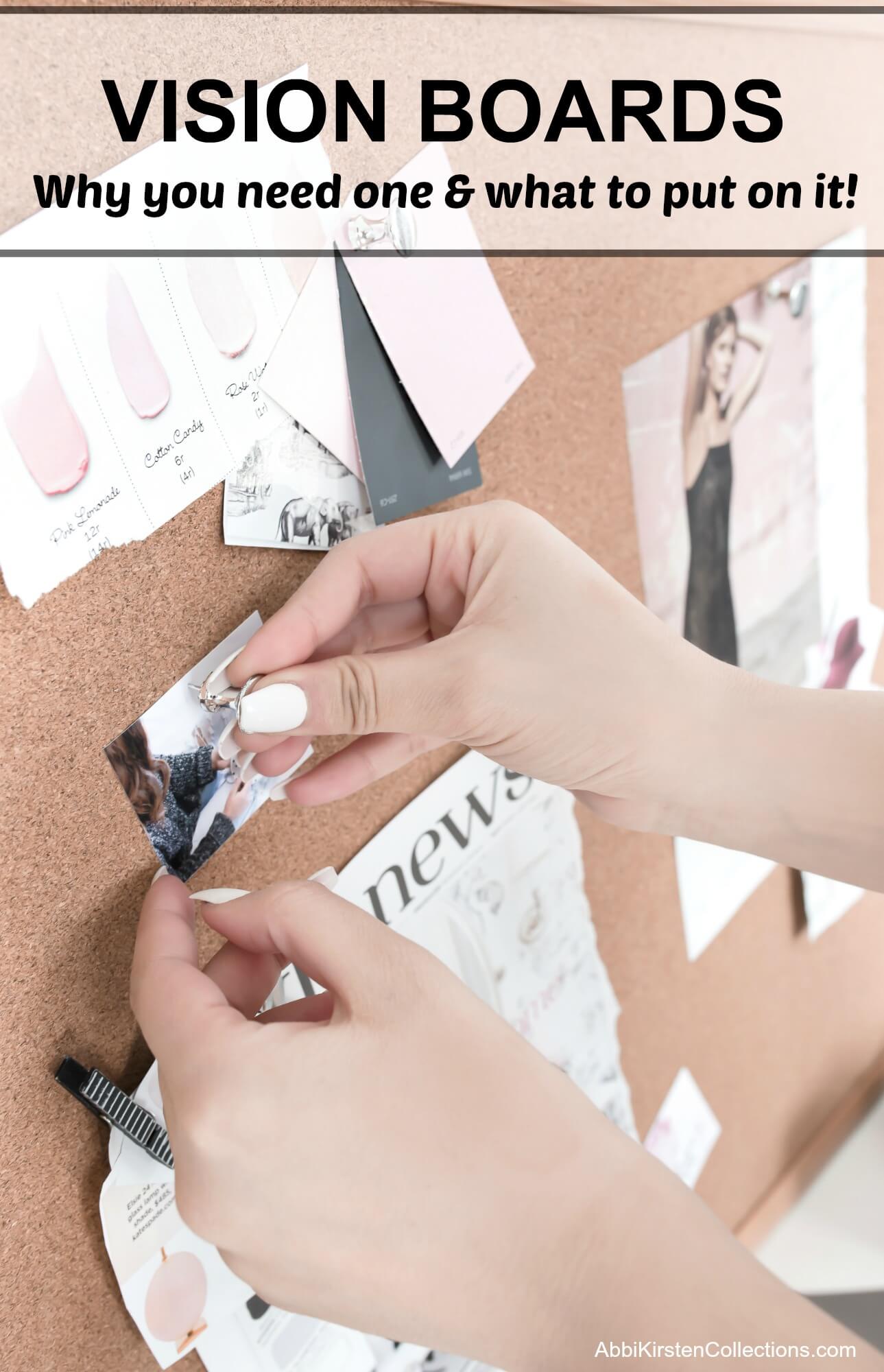 How to Make a Successful Vision Board
Since vision boards have great motivating power I want you to create your own for this year ahead! So let's talk about what you need on the board and what you don't.
Vision board dos
The images added must be emotionally compelling.
Don't just cut out pictures of a rich lifestyle or big house. Yes we all want that, but the image should specifically invoke emotion derived from one of your main goals.
What are some things you could look at that make you feel good emotions? What images can you think of that will remind you of your goals?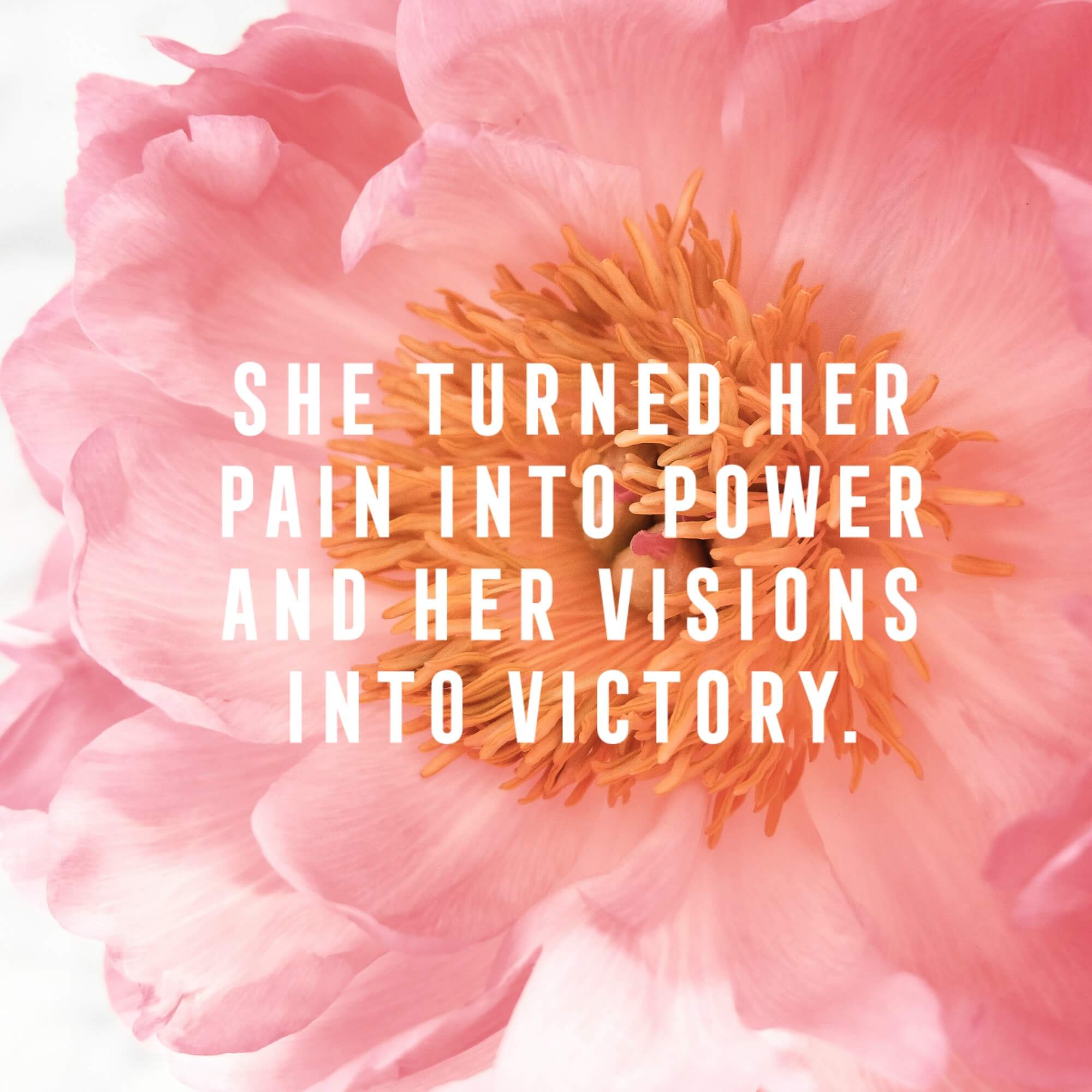 The images should make you smile
Make sure that at least a few of the images bring a smile to your face. Maybe you want to hit your money goals in your business so you can stop working that extra part time job and instead spend more time with your kids. Considering adding your favorite family outing pictures to the board!
The images should inspire you
One of my favorite things to add to my vision boards is inspiring quotes. I love a good success story. Who doesn't?! Find your favorite inspiring quotes or people and add those to the board! I even have 15 free inspiring quotes you can grab in my subscriber library below to deck out your board!
Vision board don'ts
Unrealistic visions
As we already discussed, your goals have to be realistic. Put things on the board that is feasible can actually be attained! In addition to that, while it is good to have long-term goals, you also need to mix in some short-term goals so you can feel accomplished a year from now when you look at the board and see some of those visions have come to life!
No negative comparison
Resist the temptation to add images of things or people that make you feel less than worthy. This is supposed to lift you up, not bring you down. Basically, any image that invokes a negative response or feeling of intimation should not be on the board.
Not being clear about what you want
You need to be crystal clear about what is on your board and why you decided to put it there. Remember the law of attraction is at work here through visualization. You need to attract a clear vision, not a confusing one.
FAQs about Vision Boards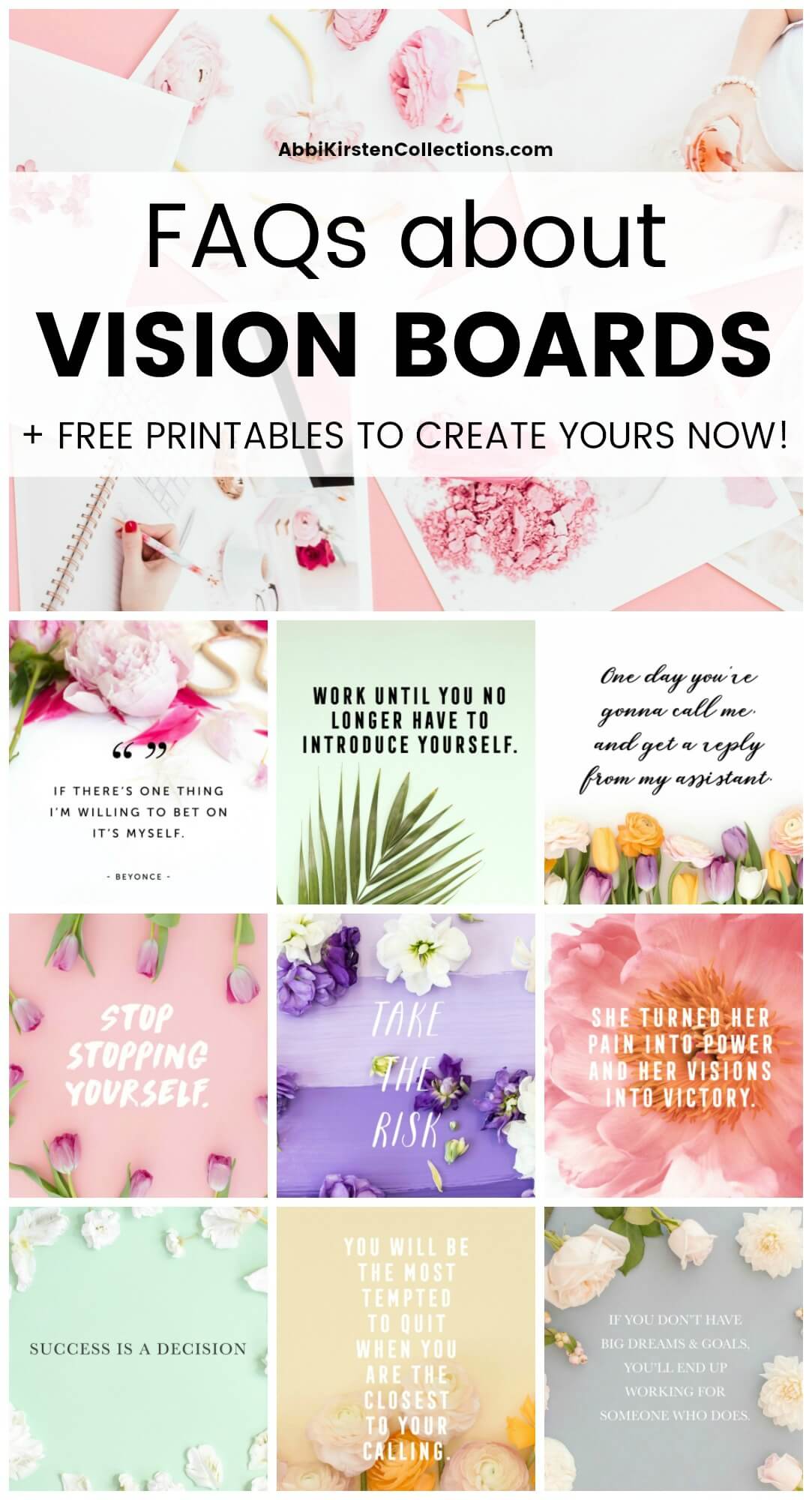 Where do I find images?
If you have clear visions in your mind's eye about what you want to add to your board, then it is as easy as hopping over to Google or Pinterest and grabbing your favorite pictures.
If you are a little unsure then I suggest typing in some of your goals into search engines and see what comes up under images. Use those results to narrow down your ideas.
How do I build my board?
Building the vision board is super easy and fun. Once you have your images picked out print them off, cut them out and glue them to a large foam poster board.
Where do I display my board?
Your board should never be hidden! This will defeat the entire purpose. Pick a spot where you work or see multiple times a day to hang your board. Most likely above your desk, in your craft space or maybe your bedroom wall. I also love to build a quick collage of the images on my computer and save it as my desktop computer background! That way it is displayed in more then one place.
Should I make more than one vision board?

I usually say one board is enough but if you have a long term project that needs some specific motivation then creating a dedicated board for that goal might be beneficial. Remember too much of a good thing can become a distraction so try to encompass your core visions onto your main board.
How often should I update?
A vision board is not a one and done project. It is a living plan. The board will evolve, refine and grow just as you do in your business. So feel free to add or subtract things from the board as your dreams and goals shift and come to pass.
Vision board examples can be found everywhere and you can also see what mine looks like in the first image of this post. I love my quotes and I also put some goals on there like owning a home (check! we just accomplished that!) as well as giving to others, spending time with my family and enjoying treating myself to nice things.
So now that you are clear on what a vision board's purpose is and why you should have one, go make yours! You can also download my vision board quote pack for free in the subscriber library!
What are your goals and visions? Tell me below in the comments!