Paper Vines: How to Make Paper Leaves and Vines
This post may contain affiliate links that won't change your price but will share some commission.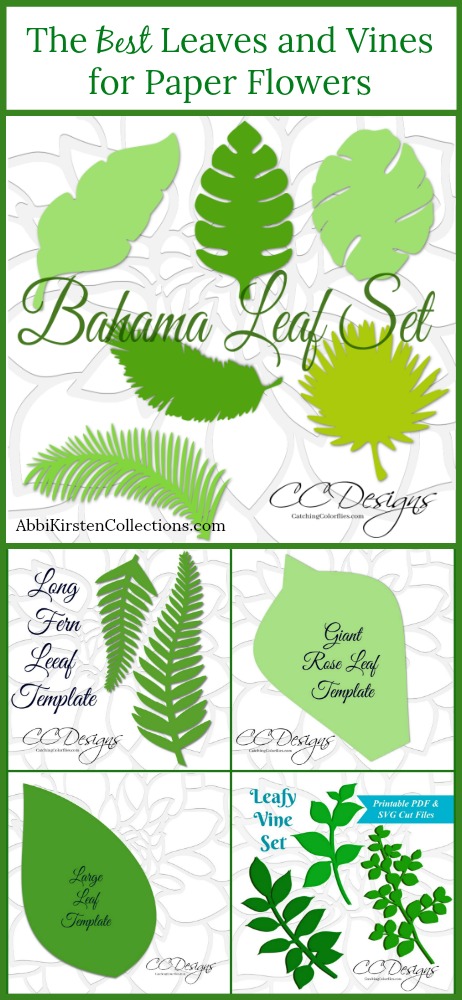 Paper Vines: How to Make Paper Leaves and Vines
Alright guys! Today I am going to teach you a little but more about leaves and paper vines. And yeah, I am totally gonna give you a freebie! I've designed lots of leaves and vines since I started paper crafting and let me tell you, when you are looking at you flowers thinking, hmmm, something is missing, it is probably the leaf! I've even come up with some nifty ways of using my special
Paper Blooms shaping mat and tool set
to create a realistic vein technique on the leaves.
I've kinda lost track of how many different paper vines and leaves I've designed but I'm going to round them up for you here and let you have one today as a gift!.  So let's go!
Paper Vine and Leaf Designs
Here is a quick round up like of my paper vine designs. Some of these are available individually while other are part of a flower design. Click each one for a link to the shop. Annnnd can you spot the free one?!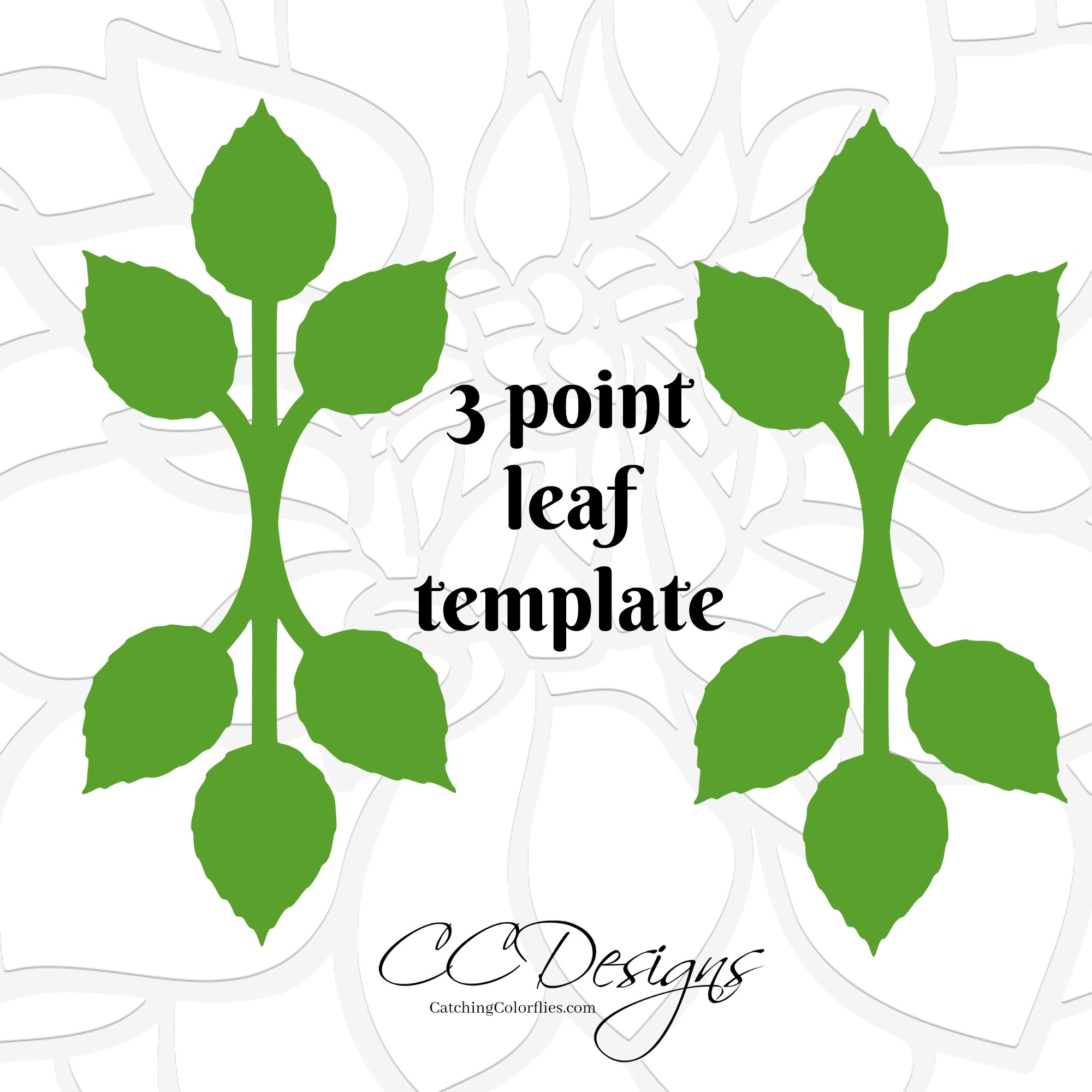 3 point leaf template. This template often comes with small flower designs but is not generally sold separately. Find it included here with our Classic Dahlia flower.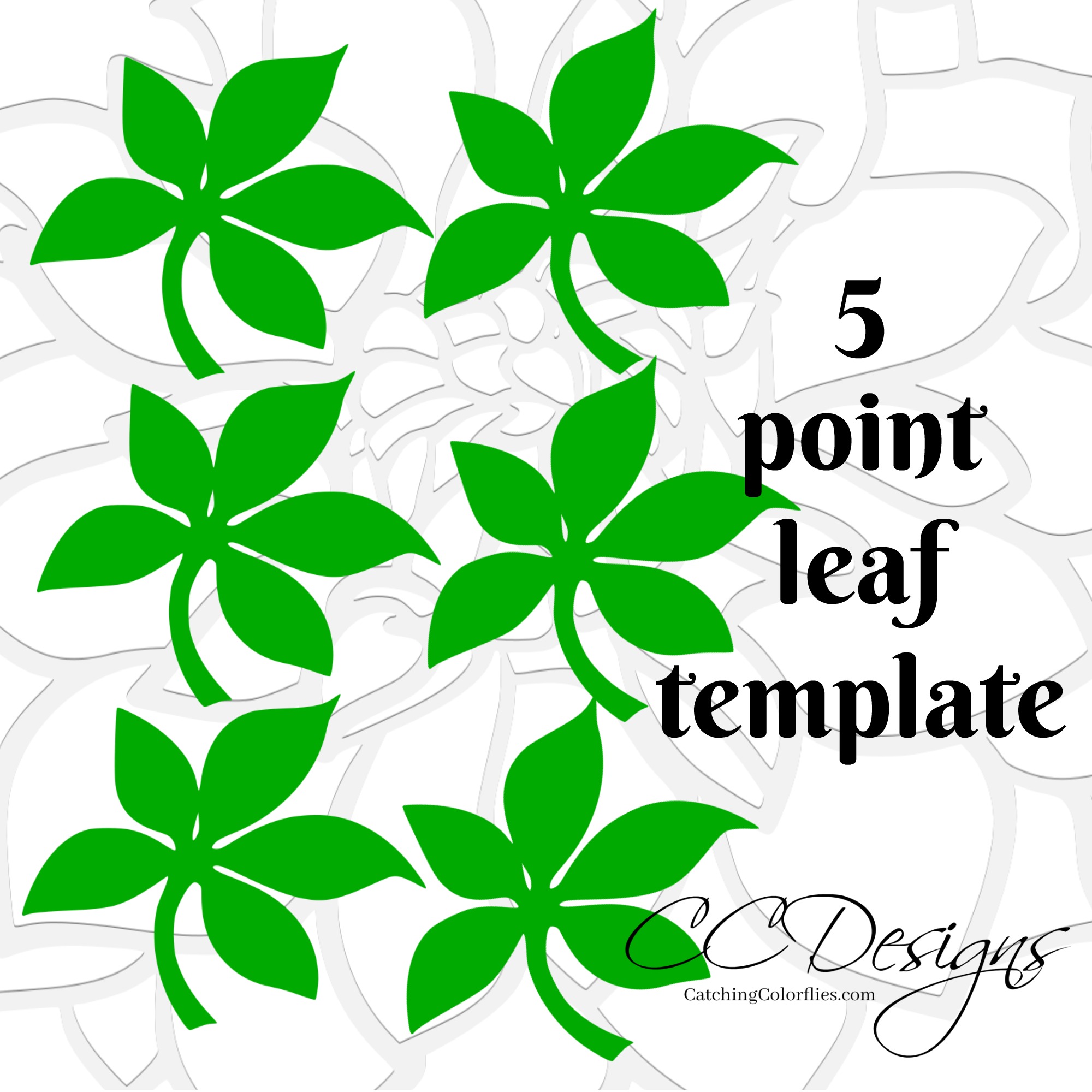 The 5 point leaf template. Again this template often comes with small flower designs but is not generally sold separately. Find it included here with our Carnation Design!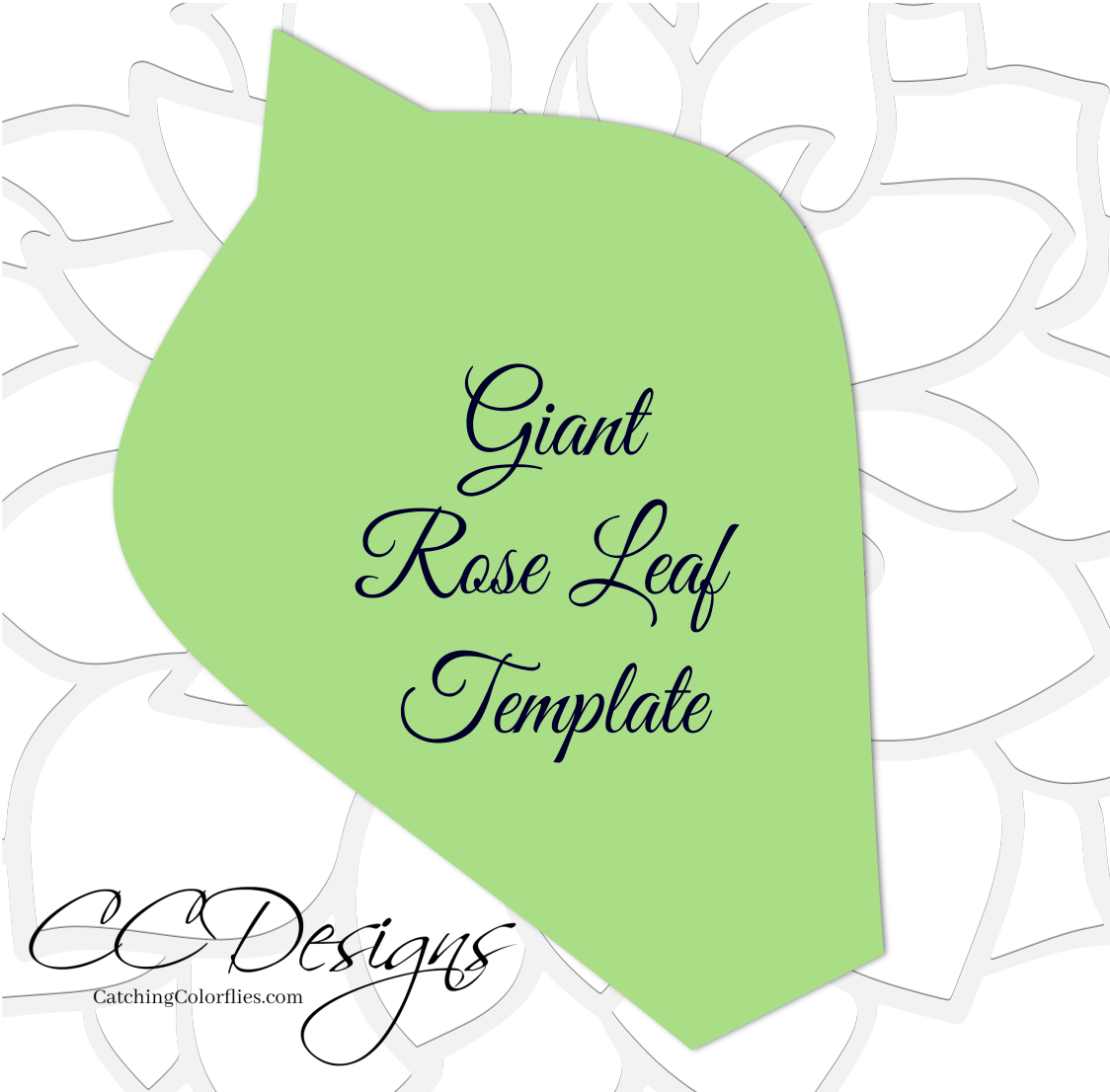 The giant rose leaf template comes with most all our top selling rose designs, including our number one selling rose Eden style.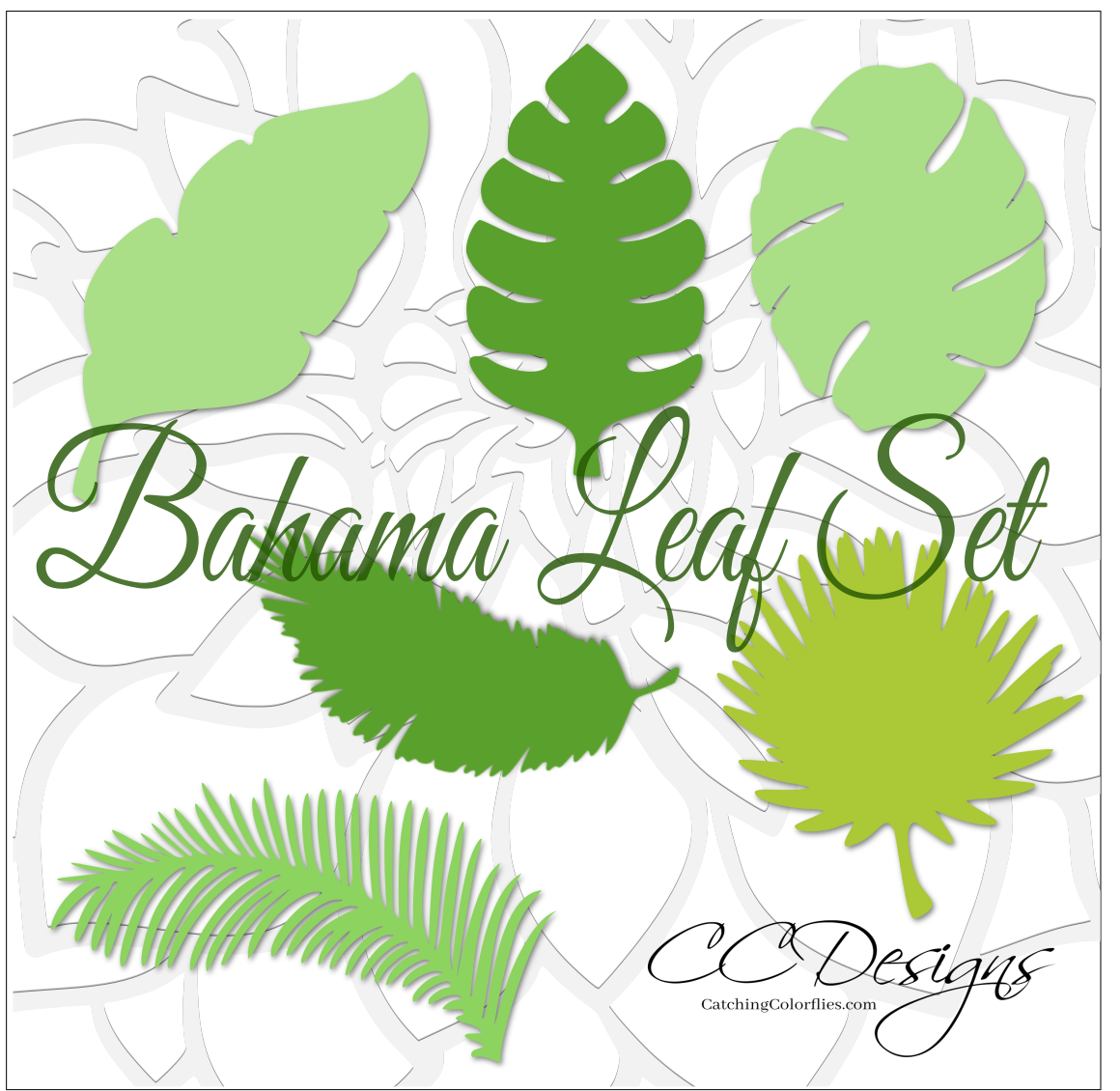 This one captures all the tropical vibes! I loved designing this set and I think it's definitely one of my favorites! Whole set available here!
The Freebie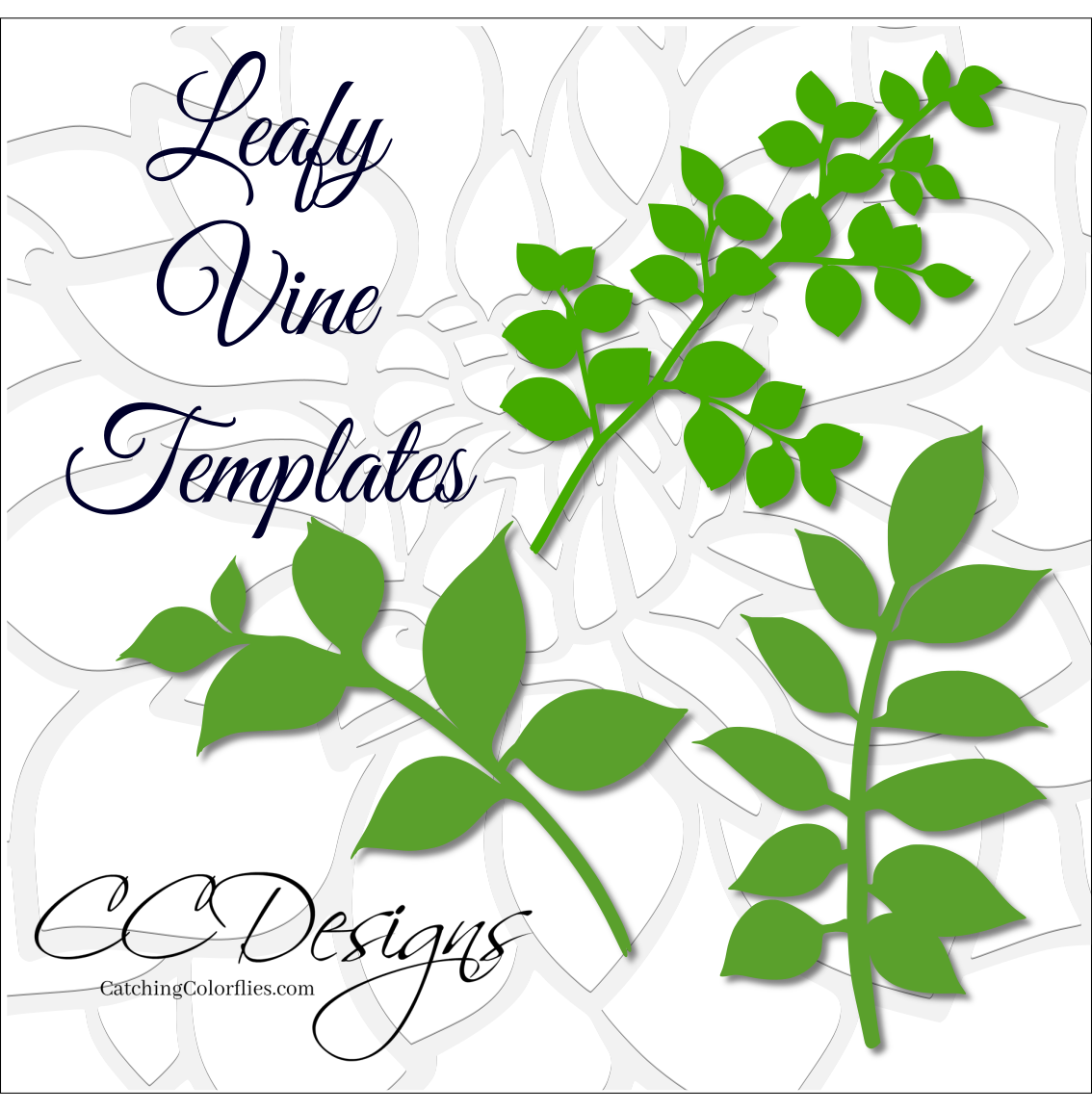 Leafy vine template set. This one is the design I use to teach you how to do the vine veining in the video below. Download your freebie here to try it yourself!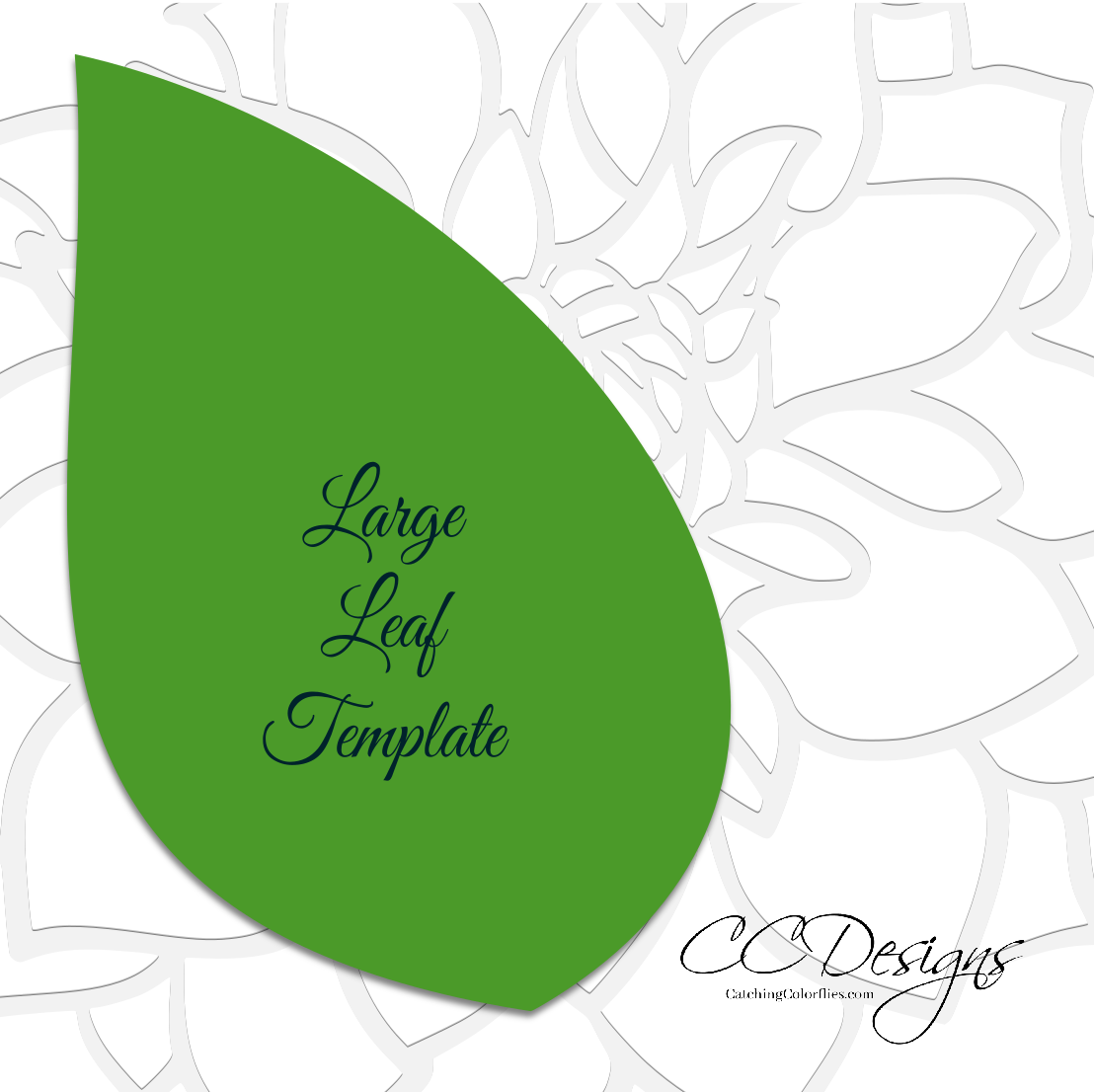 The large basic leaf was my first ever leaf design. It comes with just about any of my flower designs that are not roses. It's simple but perfect for backdrops.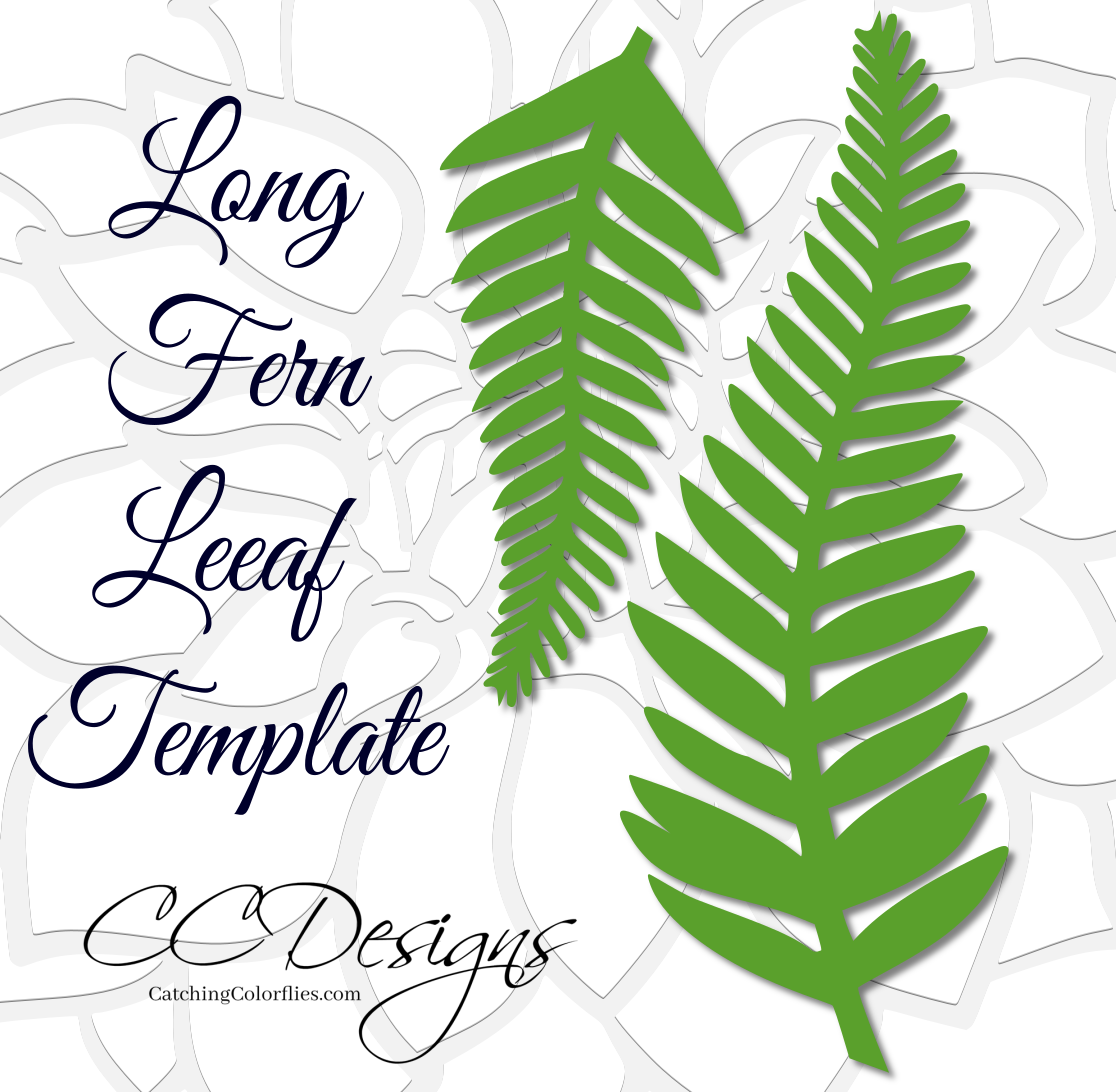 Our long fern leafy vine was showcased in the Giant Dahlia tutorial that create a big wave of excitement on the blog. Find it by itself here!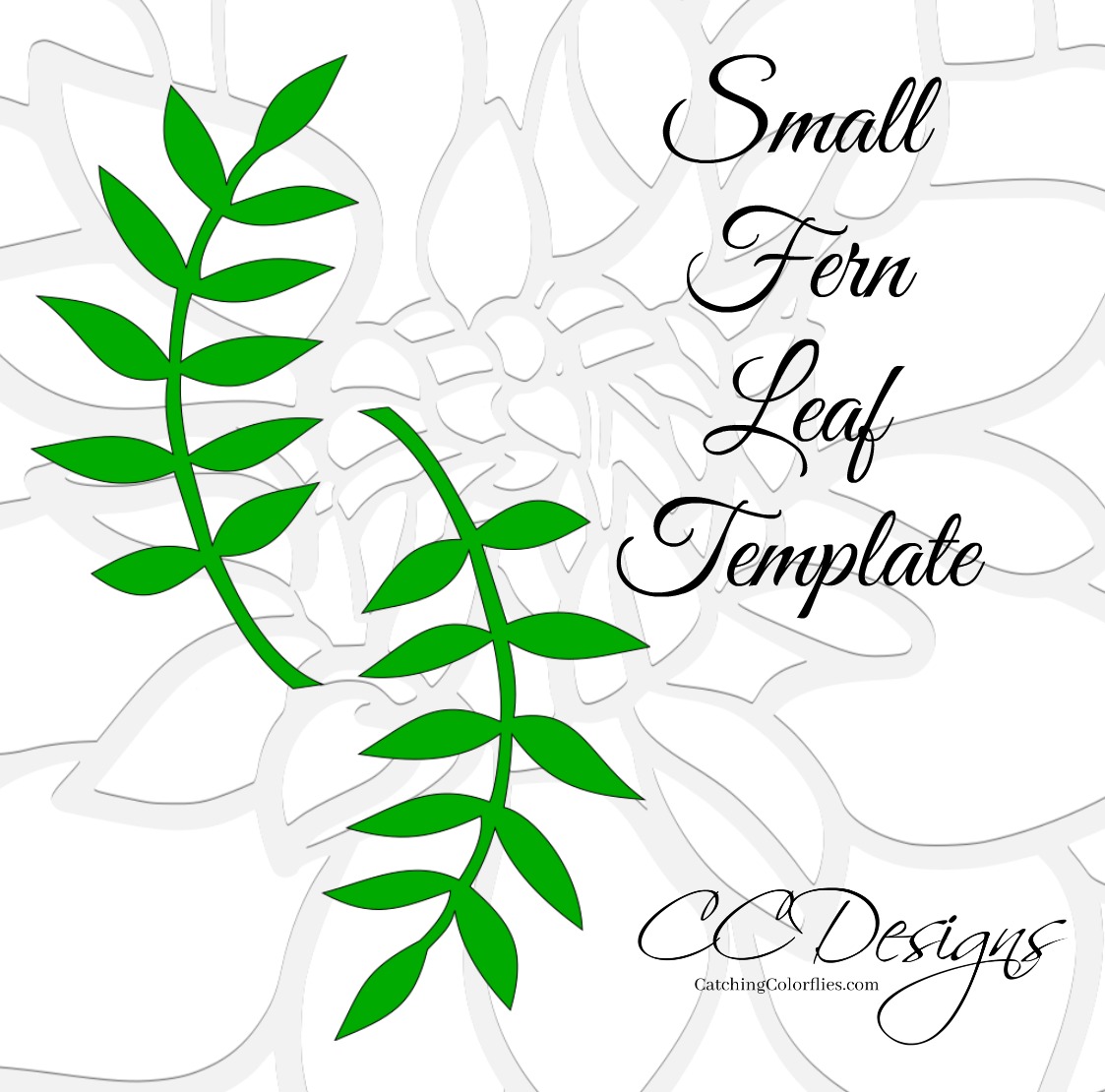 My small fern leaf template is great to use with small designs like Ansley rose which is where you can find it!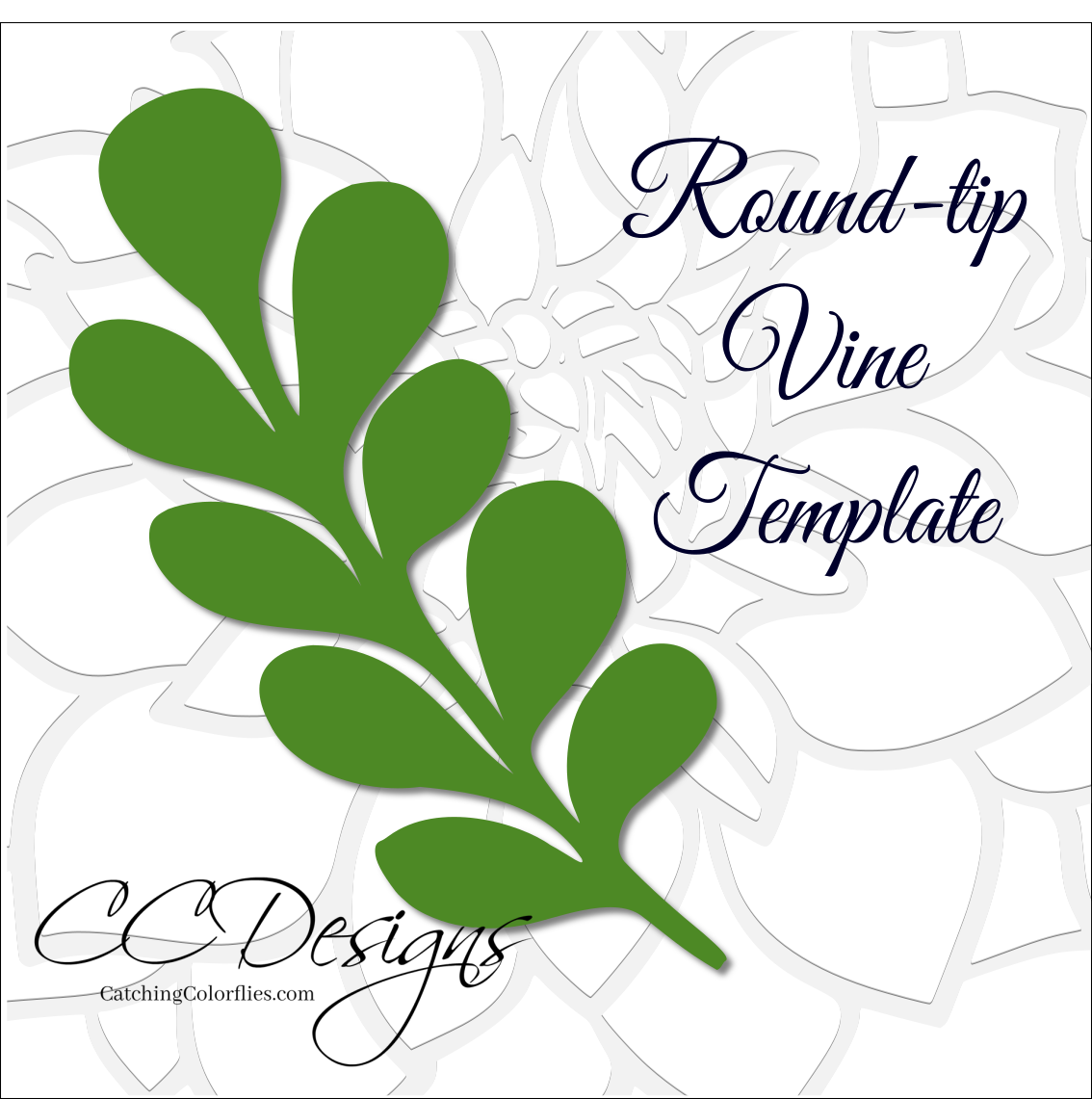 I designed the round tip vine upon request. It will give you backdrop or arrangement a slightly classic farmhouse rustic appeal.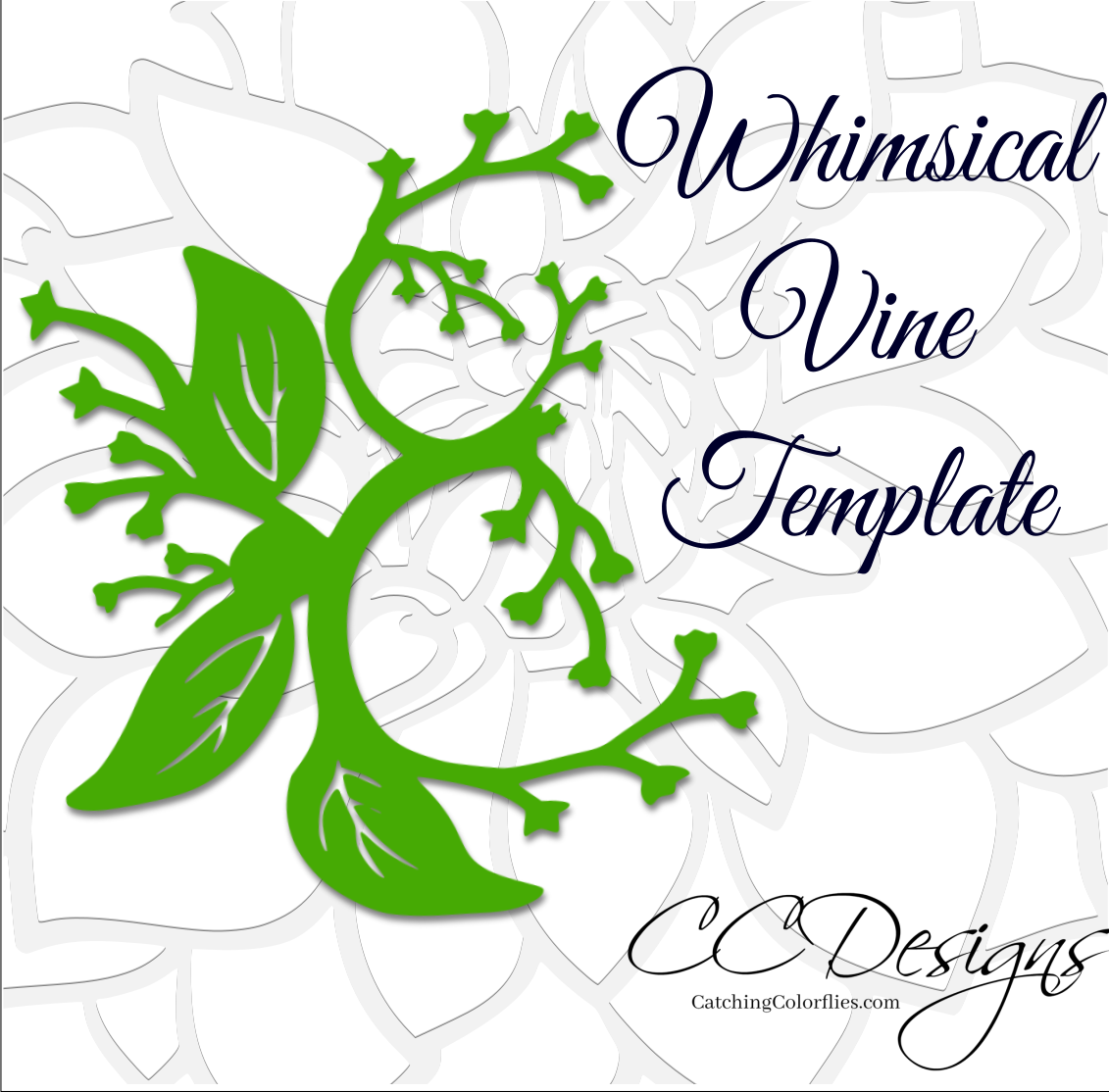 The whimsical vine is just that, whimsical. I love this one for backdrops because it makes nice swirling effect when a lot of them are added to a backdrop of large flowers.
And lastly I have this versatile set of leaves. A little of this and that. Like one big happy leaf family!
You might be tempted to just cut out a leaf or vine and stick it near your flower without doing anything else, but there is a real technique that can make your greenery more naturally realistic. Yes, of course I made you a video to show you! Make sure to grab our Paper Blooms shaping mat and tool set to create this fun effect!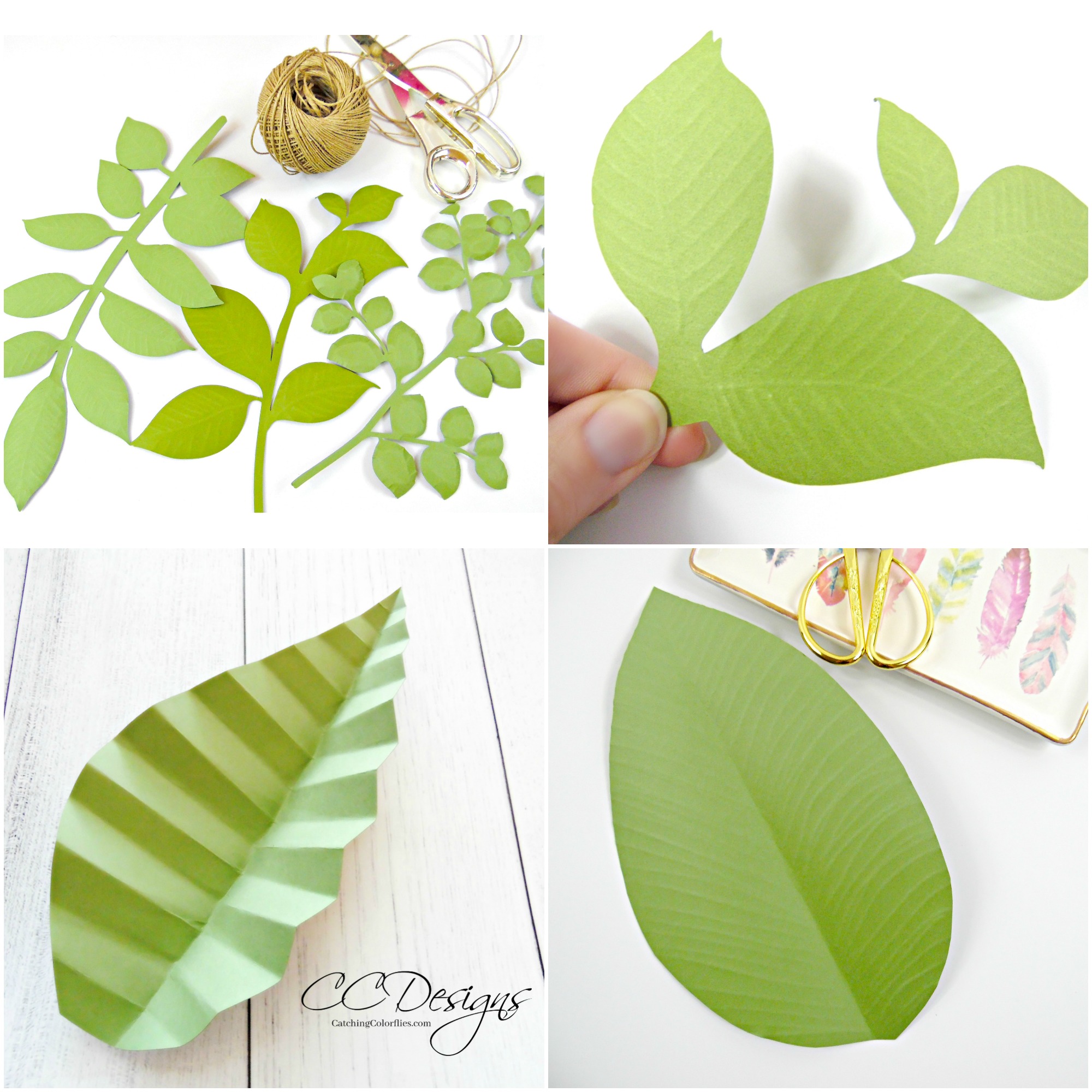 Other techniques
The veining technique can be used on any leaf design even the basic one.  Plus if you want to see how I do a simple fan fold technique, for giant leaves, like the image above click here!
Leaf Tutorial
Discover More
Share what you've been up to by using #DIYwithAbbi. I would love to see your creativity in the works so flaunt your flower power magic! You are a huge source of my inspiration!
My mission is to inspire you to nurture the creative magic inside your soul by bringing you fun, easy to learn DIY projects, and quality template designs. Interested in more flower tutorials?! We offer dozens of signature designs – starting with my best seller, The Art of Giant Paper Flowers, my Giant Flower Library and my shop of endless designs.
Feeling overwhelmed? Start here with my tried and true Resource List!
Thanks for letting me pop into your day!