Easy 3D Paper Christmas Tree Ornament Tutorial with Templates
This post may contain affiliate links that won't change your price but will share some commission.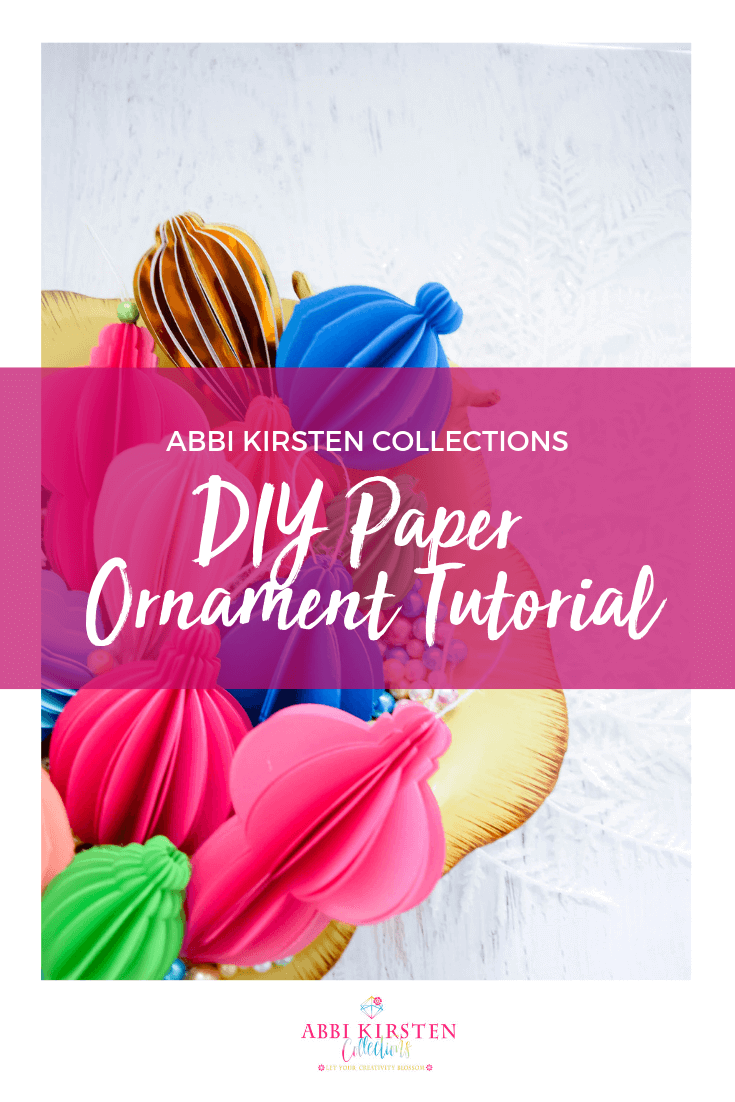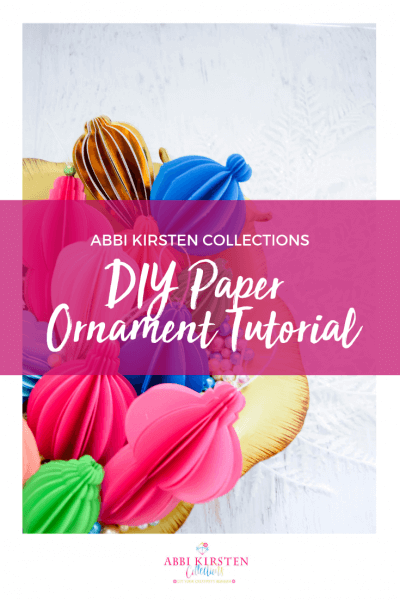 Along with the Christmas season comes so many enjoyable traditions & opportunities to get crafty and creative with your decorations for both your tree and home. Making decorations from paper can be a great way to go easy on the budget while still making this year's decor unique and original to YOU!
In this tutorial, we're making things so simple! You don't have to be artistic or a highly skilled crafter to make these adorable 3D paper Christmas ornaments that can be hung on the tree or around your home. Follow the simple directions & download the templates to make some baubles perfect for your family's holiday space!
In addition to these fun paper ornaments, I also teamed up with 10 other AMAZING bloggers who have some fabulous ideas of their own for DIY Christmas ornaments with your Cricut. Be sure to jump down below and check them out!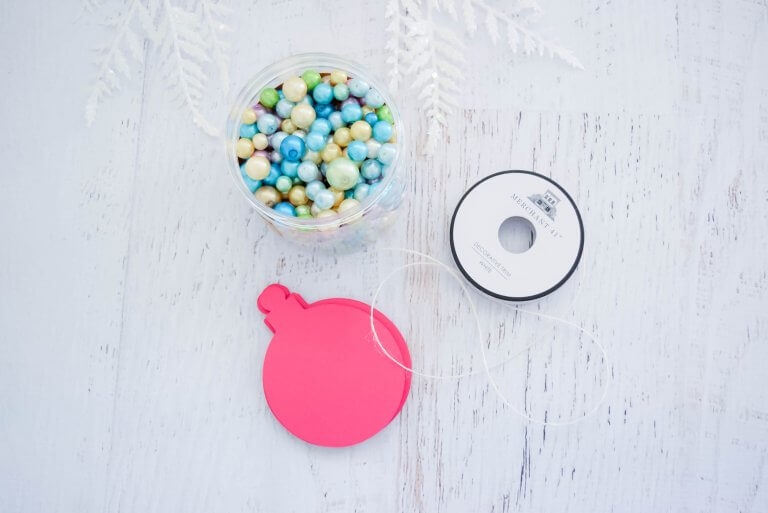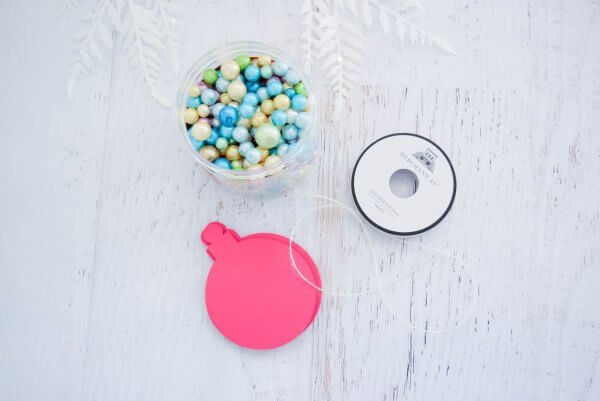 Supplies You'll Need for 3D Paper Christmas Ornaments
Some string or ribbon
Pearls (optional)
Templates – Find them in the holiday section of my crafter's VIP Freebie vault via the pink button below – they are in the Holiday section! If you love the freebies, you can download more ornament templates here!
A Christmas tree to decorate! I LOVE these artificial trees!
Download 3 FREE Ornament Templates
3D Paper Ornament Step-By-Step Video Tutorial
If you prefer to follow along with the video for these 3D paper Christmas ornaments, check out the video tutorial below!
Start by cutting out as many ornament pieces as you'd like using the provided templates. There are 3 free ones, or if you want all 9 signature designs? Pick them up here!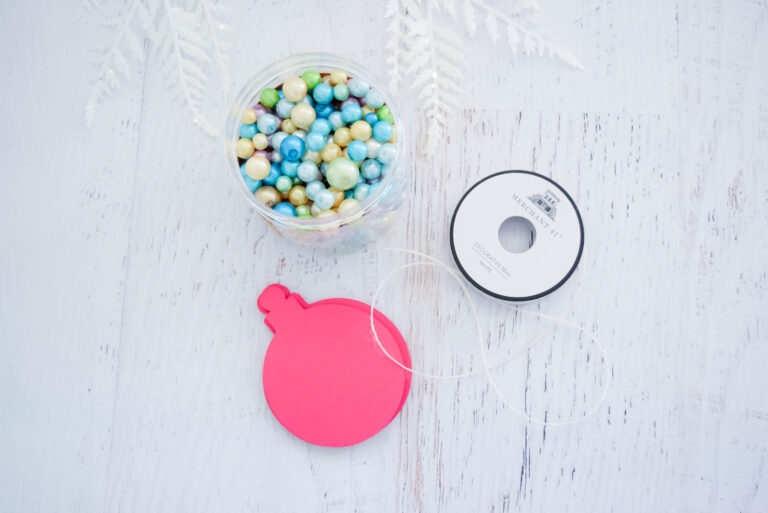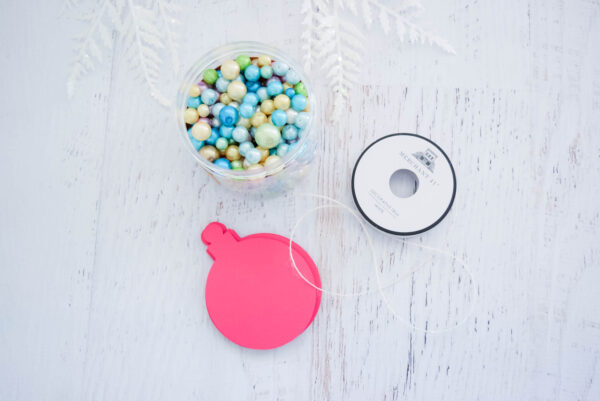 There won't be an exact amount needed at this step, but the more ornament cutouts that are used, the more detailed & layered your finished product will be. I like to go with AT LEAST 10 cutouts for each ornament to get a good result.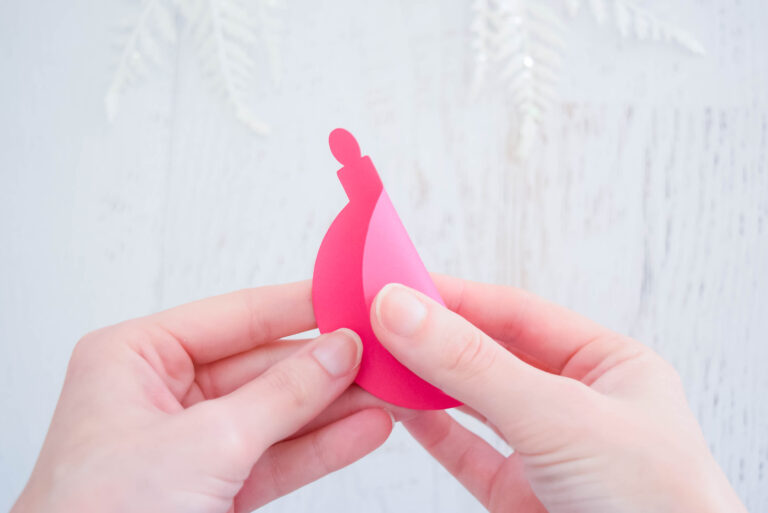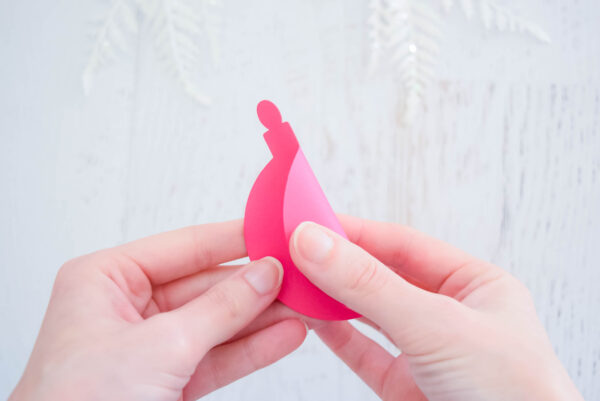 Fold each of your ornament cutouts in half lengthwise. If you want a more detailed ornament, try for 14-15 folded pieces but use no less than 10.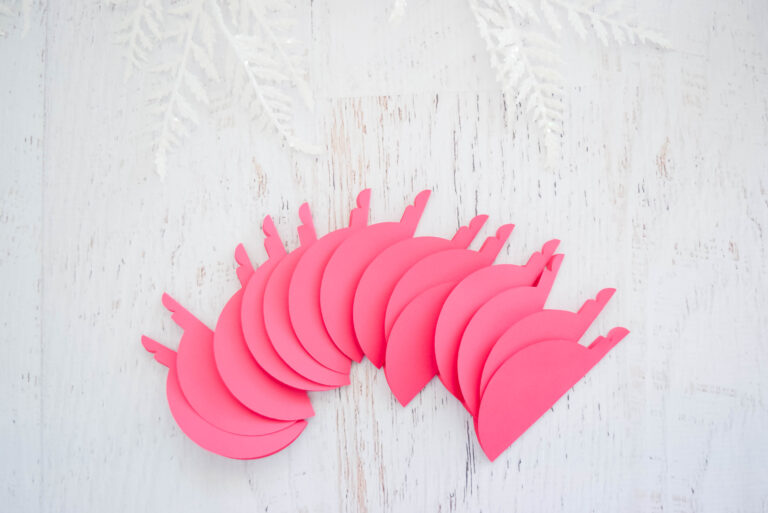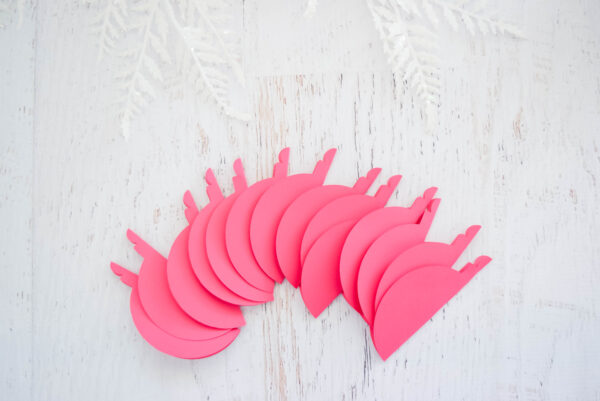 Now that each piece is folded add a strip of glue down the lateral side of each ornament & add another folded piece on top.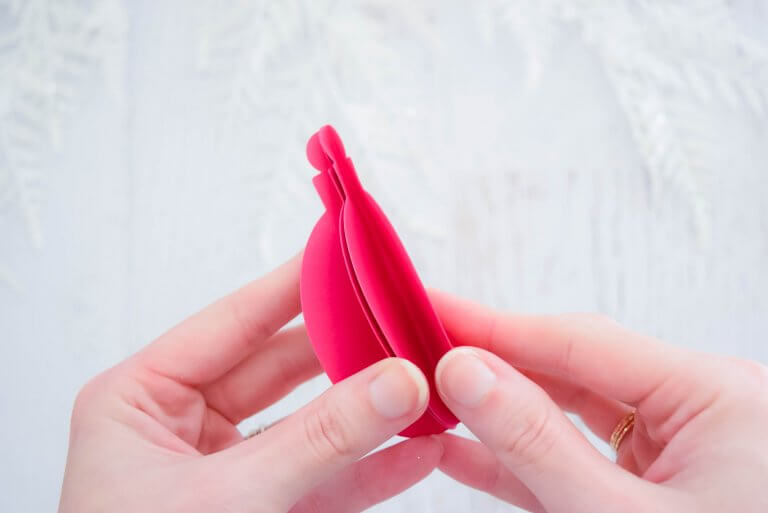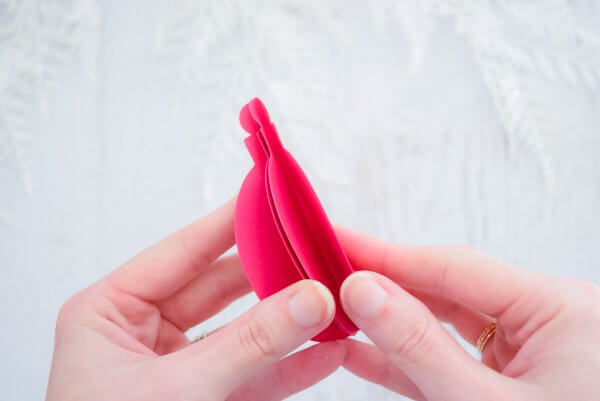 Continue gluing and stacking ornament cutouts one on top of another, working to keep them aligned as best as possible.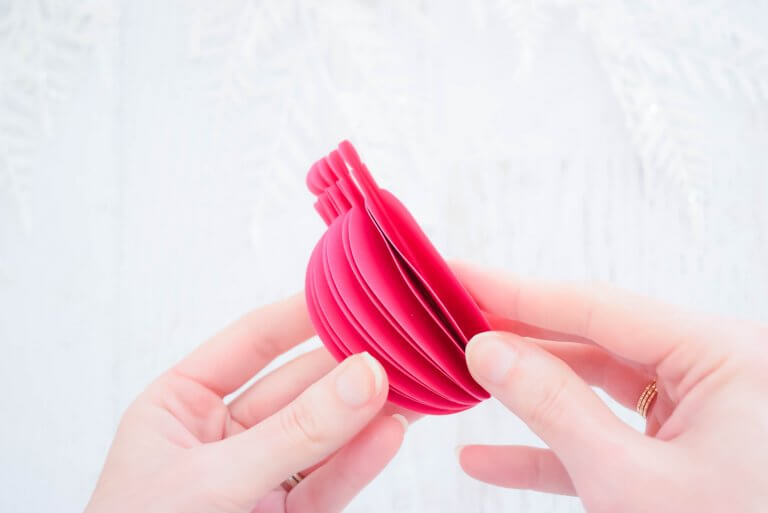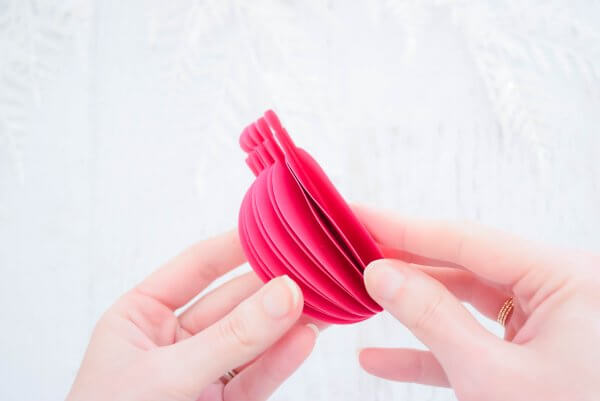 To help keep the pieces aligned, it is helpful to work in smaller groups. Stack 3-4 cutouts in a single group & then once you have a few small groups completed, glue those stacks together. This will make it a bit easier to work with the added thickness of the cardstock as it builds.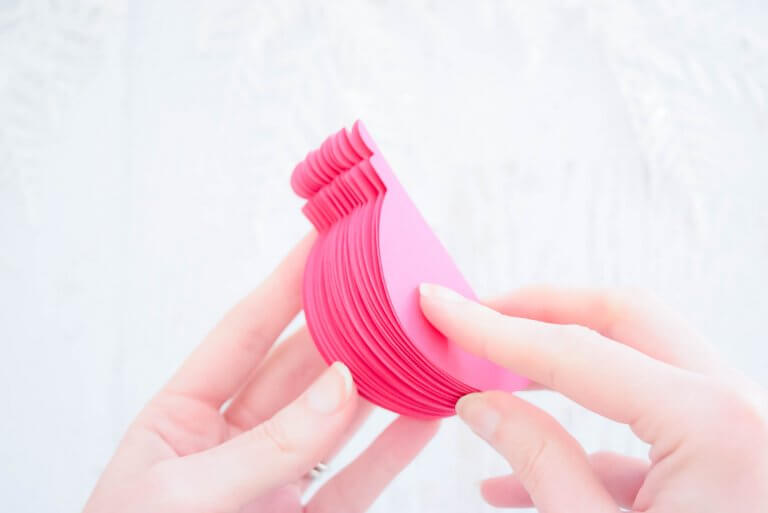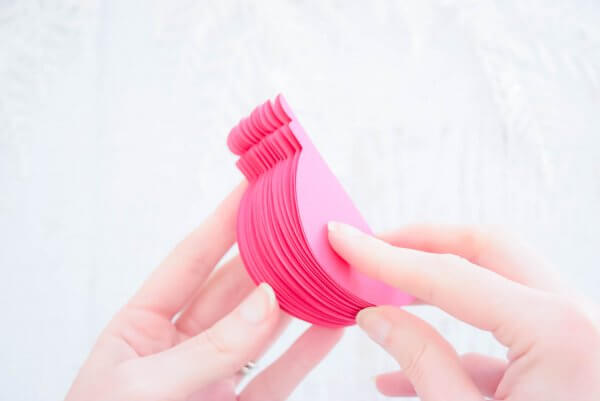 Set aside your stacked ornament for now. Next, we'll create a loop for the center from which it will hang. Using some jute twine or ribbon, cut about a 6″ piece, fold in half, & create a knot towards the end where the two ends meet. Pull it tight to create a loop.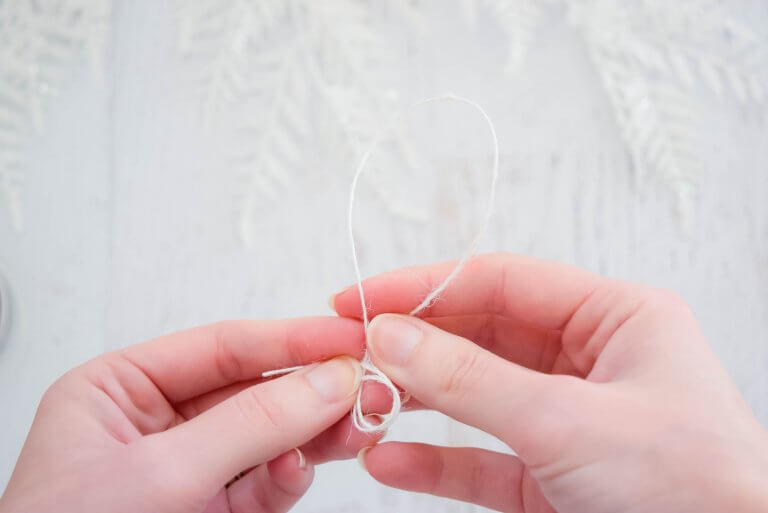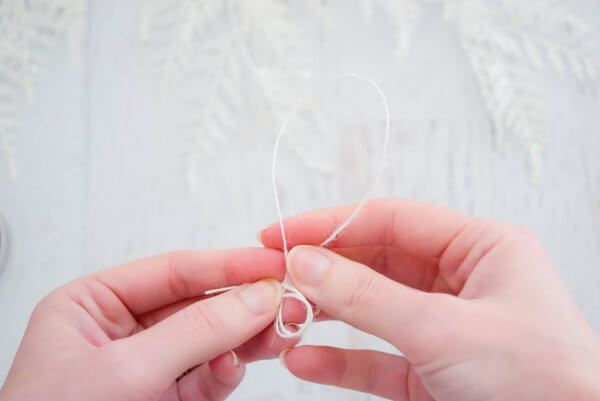 Add a strip of glue down the folded edge of your ornament and place your loop there. You should have enough of the loop sticking out the top edge of your ornament to hang it on your tree or string it up.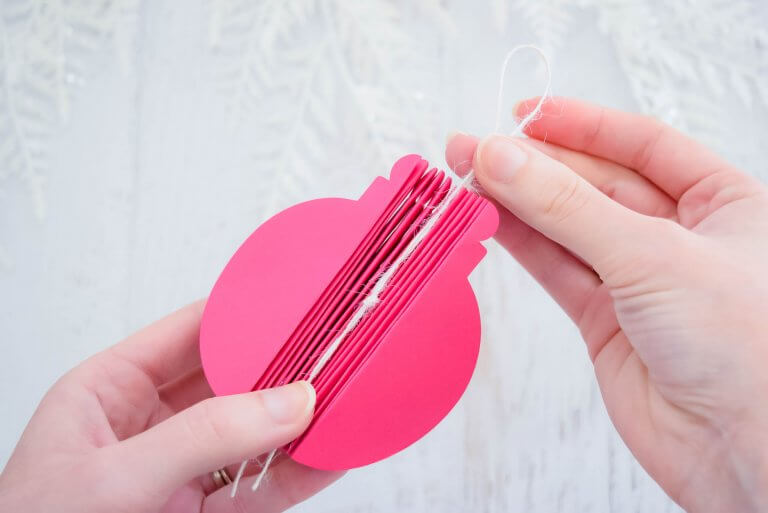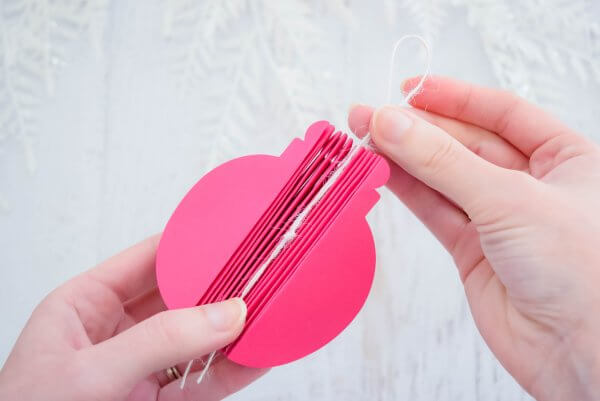 Add glue to one end of your ornament stack and bring both ends around to meet each other. This will create your dimensional rounded ornament.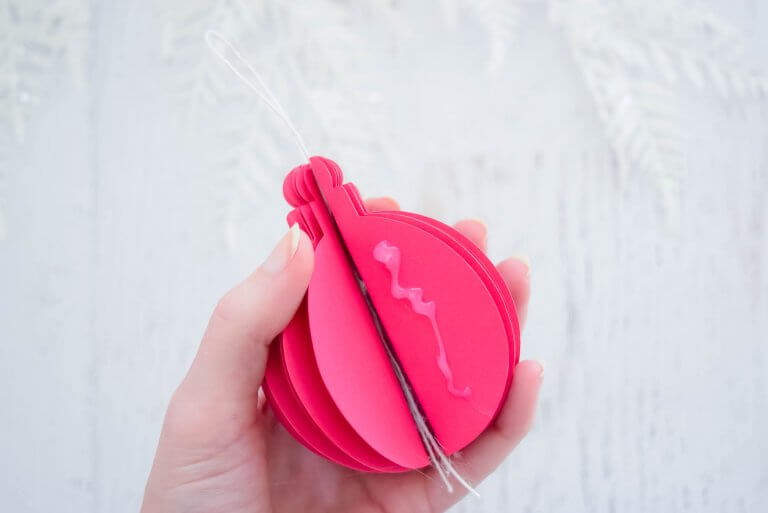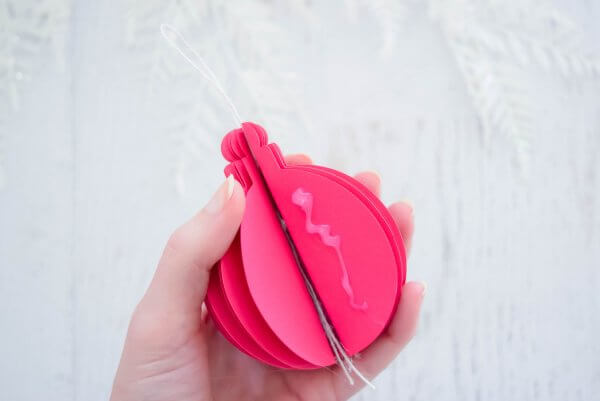 Spread out the various layers to have a nice even shape all the way around your 3D paper Christmas ornaments.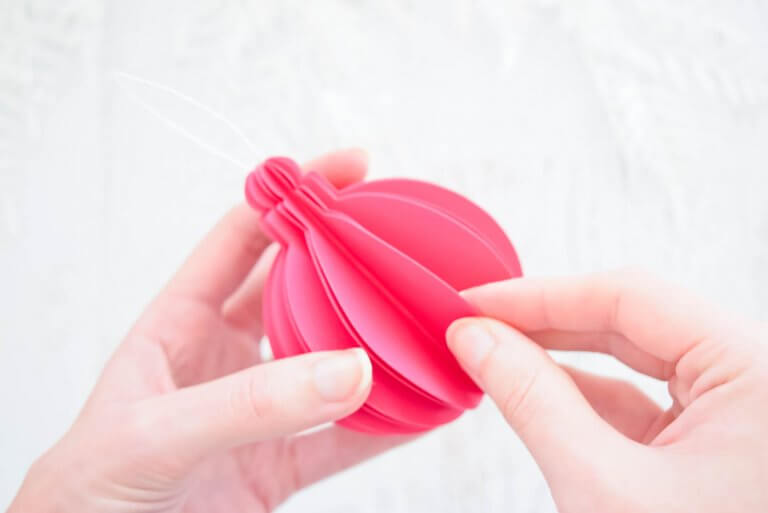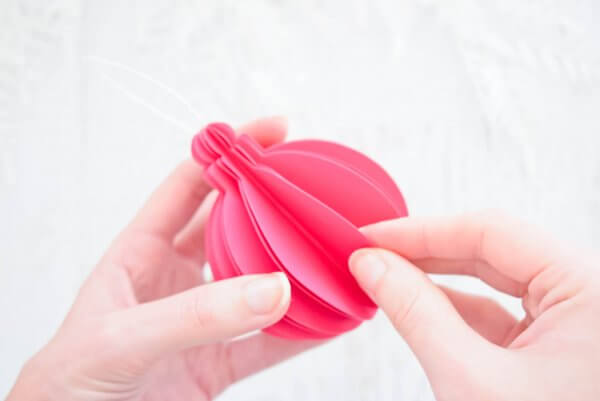 This is an entirely optional addition, but for a little extra flair, you can hot glue a small bead or pearl to the bottom of each ornament.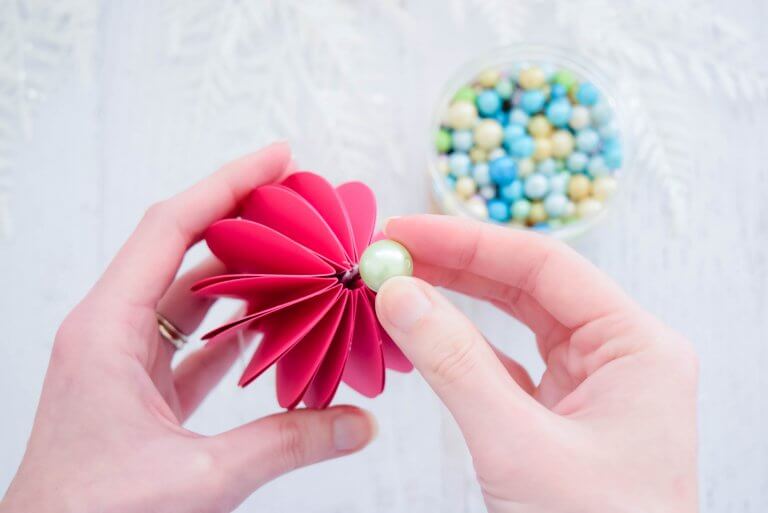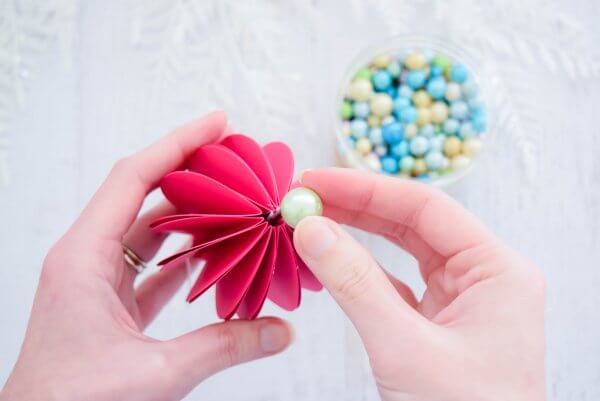 That's how easy it is to say goodbye to the same boring bulbs! I've provided 3 free templates for you to enjoy (download them in the supply list above).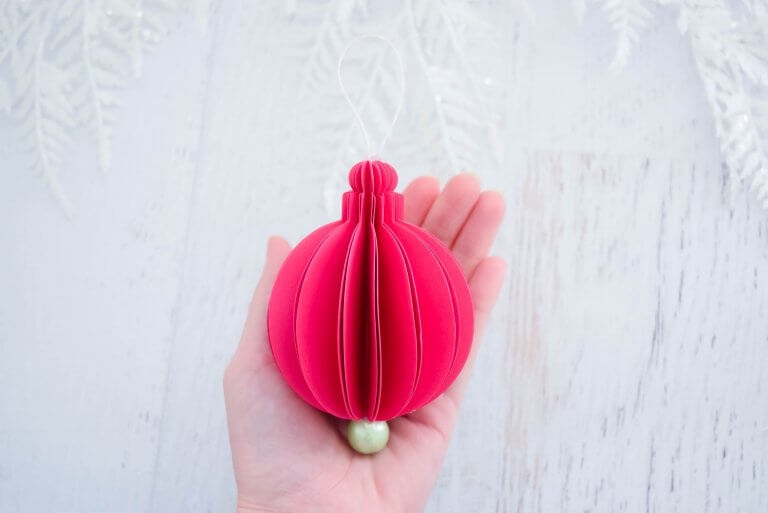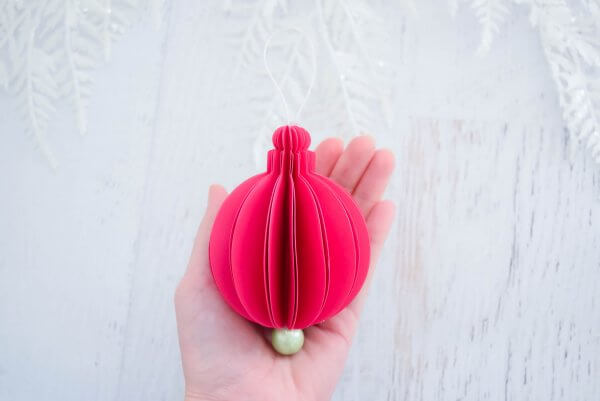 You can get really fancy with all the various shapes and sizes of ornaments to make a bunch and give your holiday decor just the right pizzazz! Grab the full signature set here to make your tree really pop!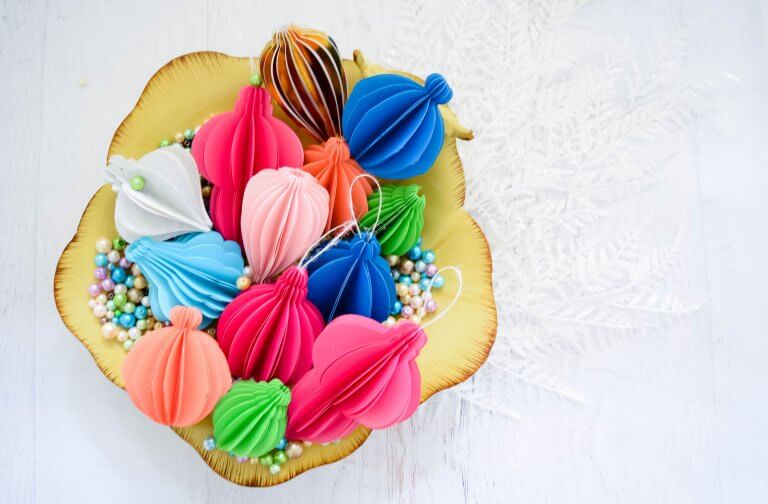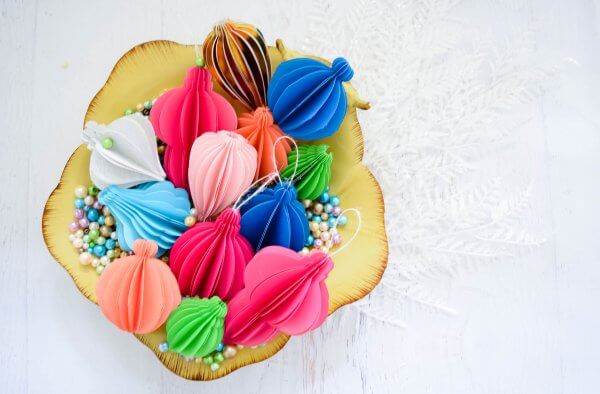 Drop me a note in the comments and give me all the details on how your ornaments turn out! If you loved it, share it with a friend!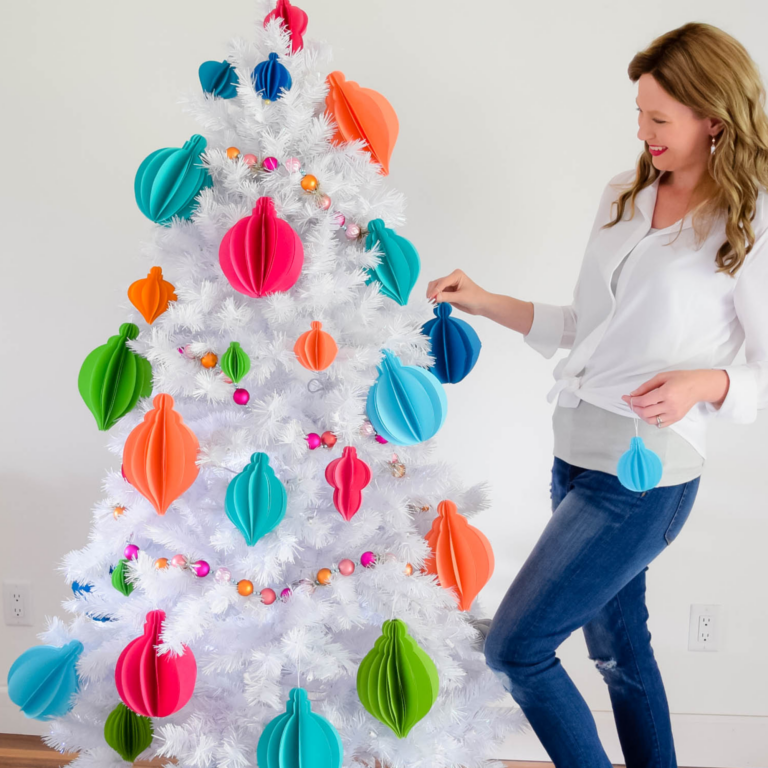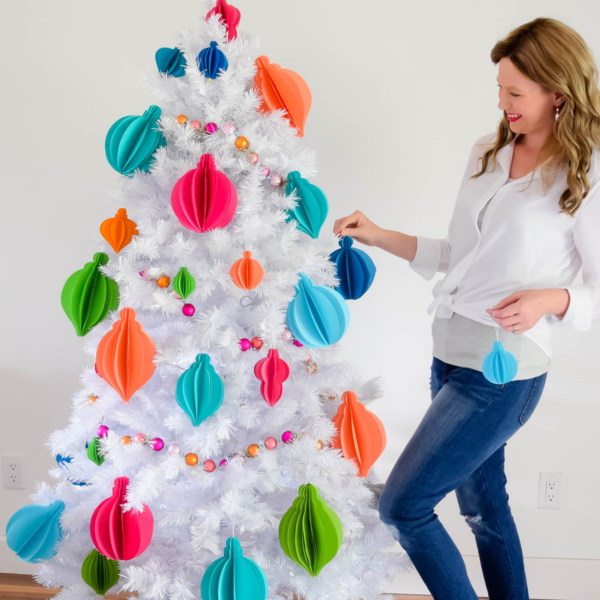 Loving these ornaments?! Check out my fellow Cricut Crafter's creations!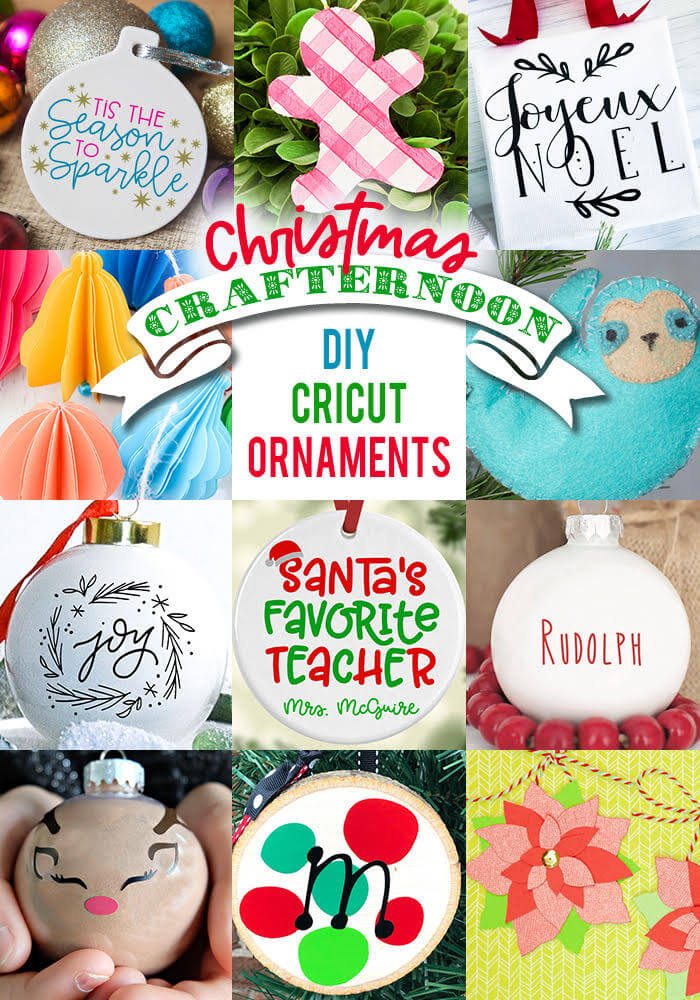 About Abbi Kirsten
Welcome to my colorful corner of the internet, where we play with vibrant crafts and unlock your creative magic! Hang out with me and get lost in a fun array of projects, tutorials, and products, from stunning papercraft ideas to flower templates, Cricut help for beginners, and endless crafter's hacks.
To access all the magic, join the Member Vault and participate in my monthly Craft-Alongs in my Facebook group!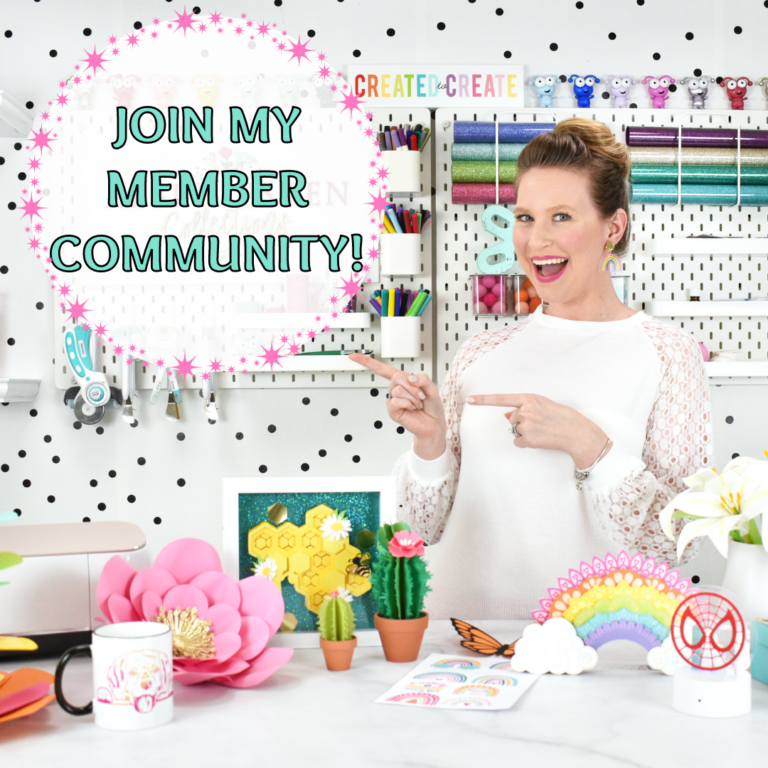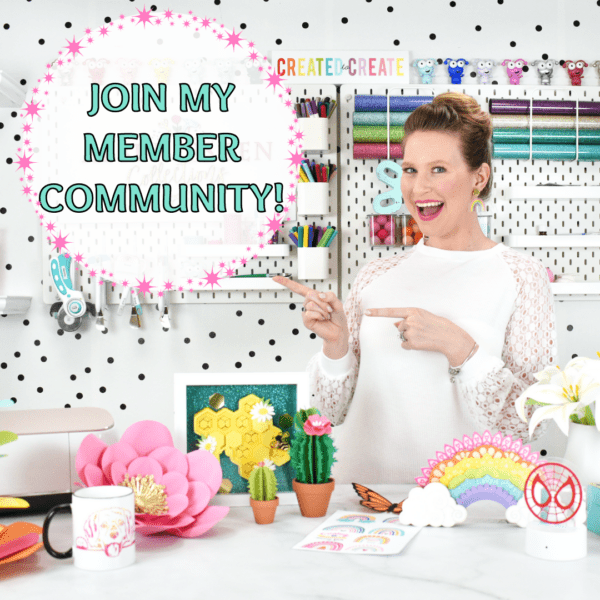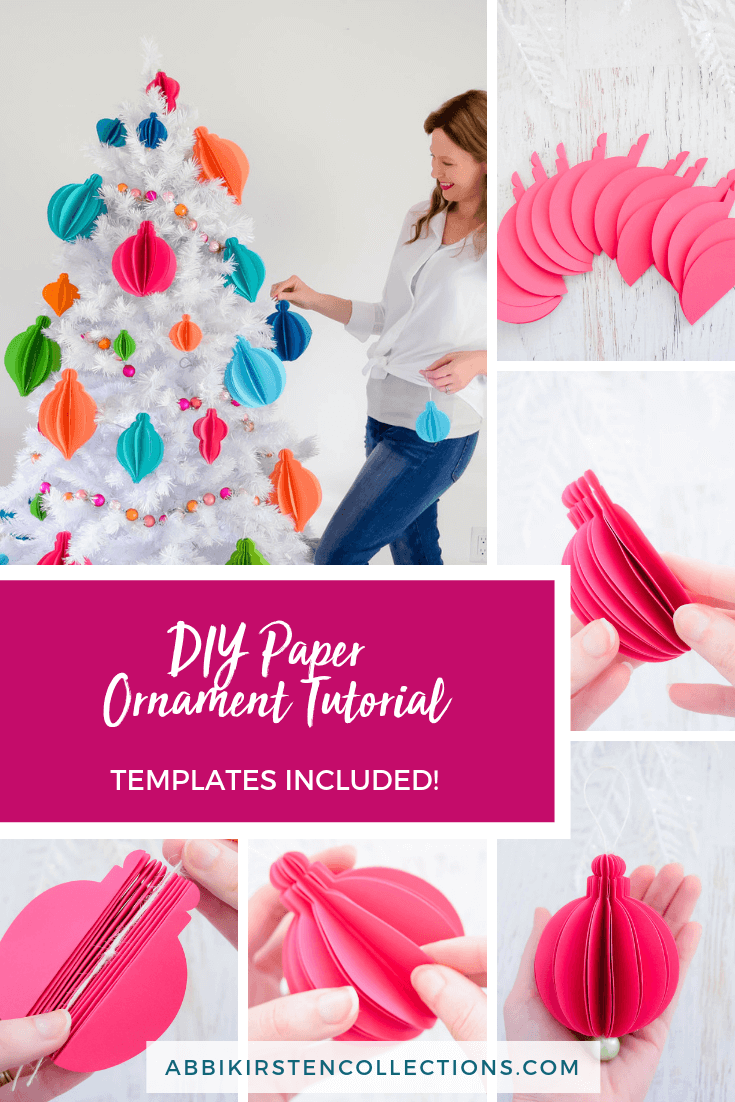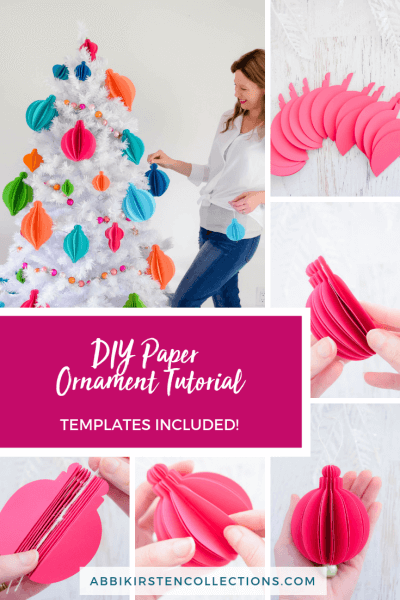 P.S. Need a holiday stress reliever? Let me help you with that! My new Happier Holiday Planner will get you off the hot mess express and back to enjoying your cocoa by the fire!