Day of the Dead Sugar Skull Craft and Tradition
This post may contain affiliate links that won't change your price but will share some commission.

Celebrating Tradition
The Day of the Dead a.k.a el Día de los Muertos is a festival chalked full of tradition that involves bright and happy artistry, crafts, and decorations. These decorations are often used to dress up loved ones alters or adorn a party in their remembrance. Today's Day of the Dead sugar skull craft can be used for this vibrant themed holiday.
This was a fun craft for me for 2 reasons: first, its colorful – a little something I am addicted to! And second, I wanted to learn about the heart of this holiday that occurs on November 1st, which in fact is not at all related to Halloween, anything ghost-like or spooky, although certain societies have changed its essence. Having a special day ever year to remember all those we love who have passed away and brings the still living together sounds like a special time to me!
No Day of the Dead celebration can be complete without the traditional sugar skull's presence. While there are countless festive crafts and decorations to brighten Día de los Muertos, I can't wait to show you my take on it, so let's get started on this project!
Supplies
Day of the Dead Sugar Skull Craft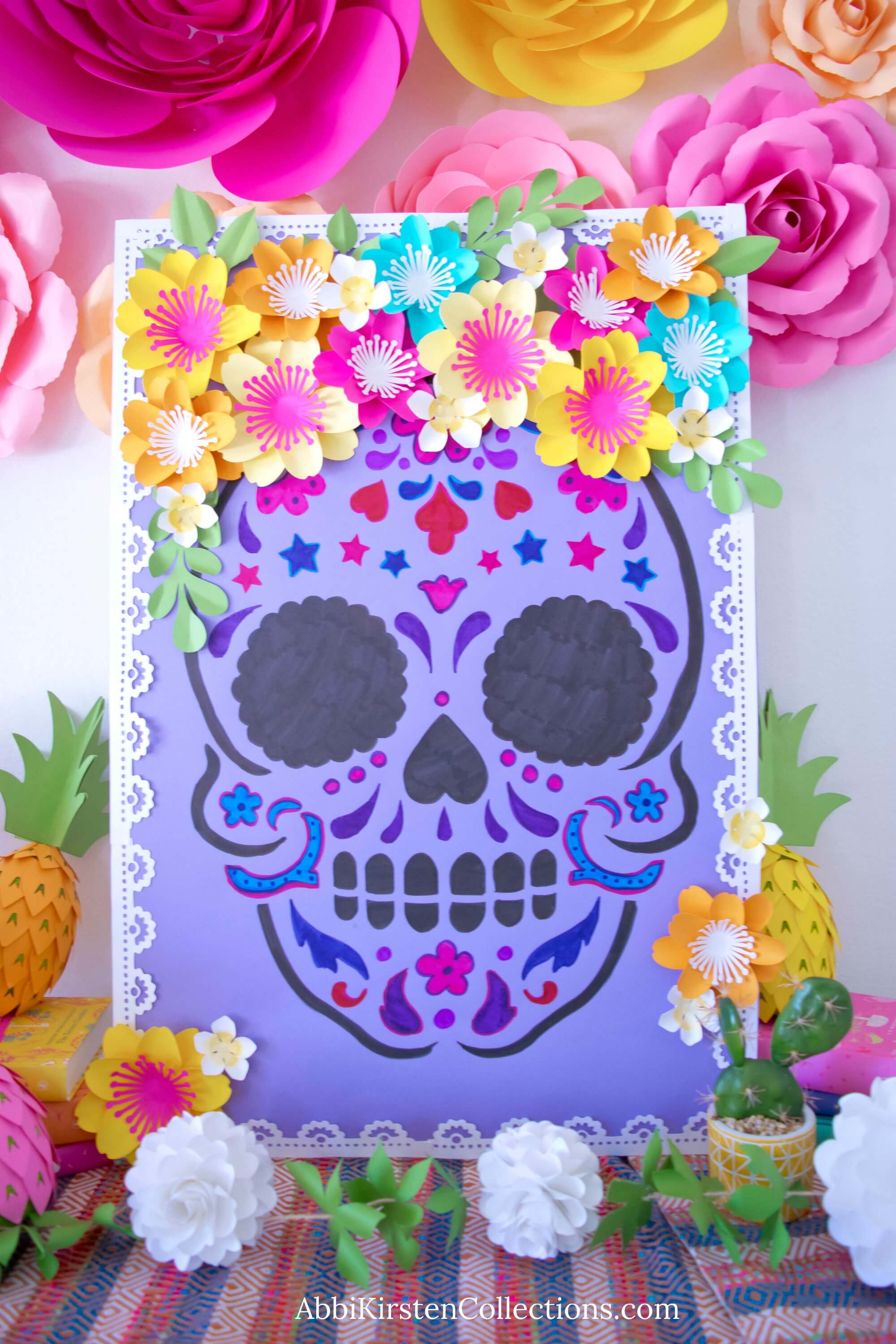 Step 1
Unroll your seamless paper and cut it to match the size of your foam poster board. Use your glue gun or mounting tape to adhere it to the surface.
Step 2
Place your stencil center on your poster board. You can either hold it steady or use some washi tape to keep it in place. Be sure to only use washi tape or it might rip your paper background.
Step 3
I'm using brush pens here but paint works fine too. Decide which colors you want where and start filling in the stencil.
Once your stencil is filled in pull it gently off the paper and refine any edges you need to. I also went back and added some extra details and outlines to mine.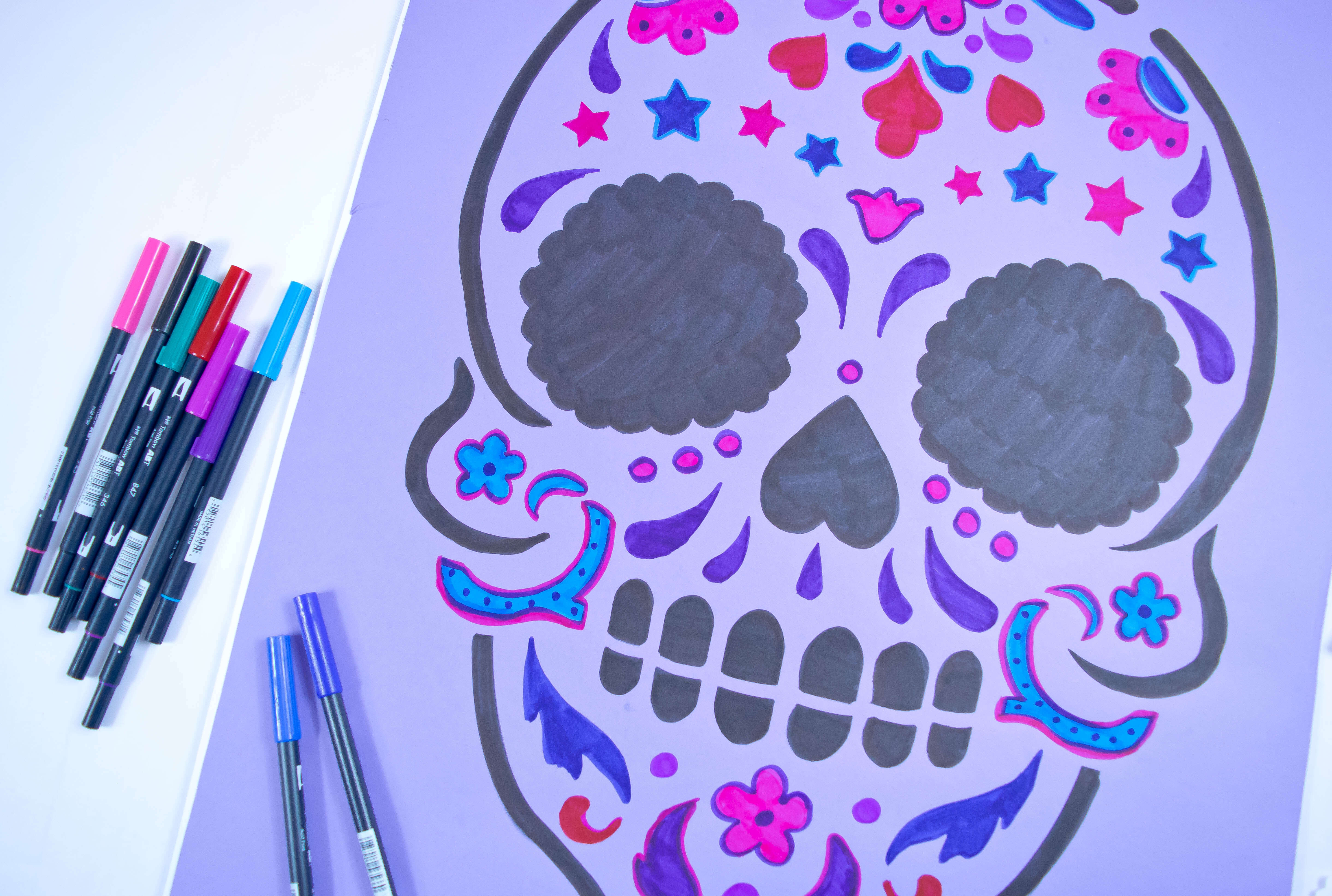 Step 4
Next I glued on my border. Find my free svg for this above in supplies!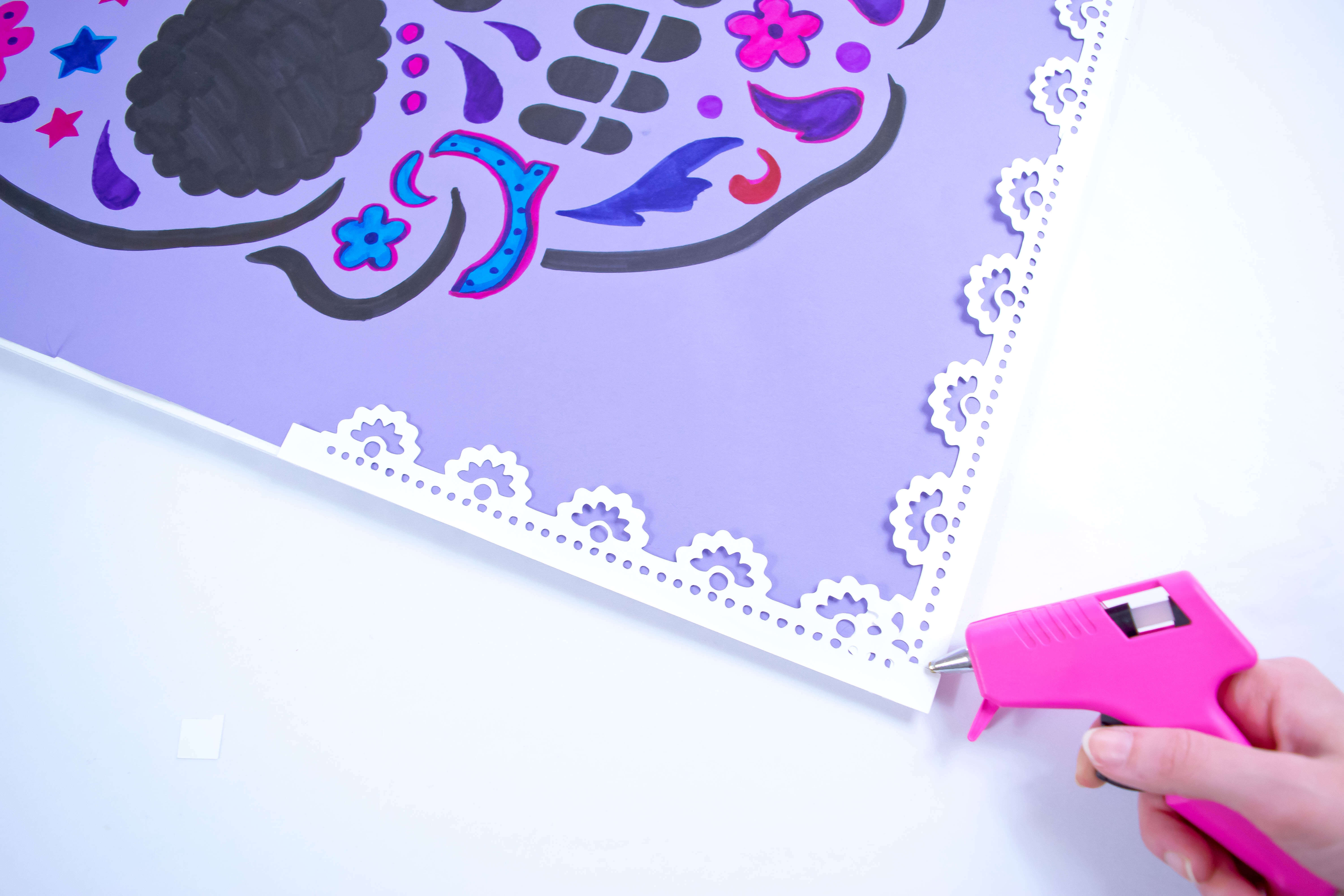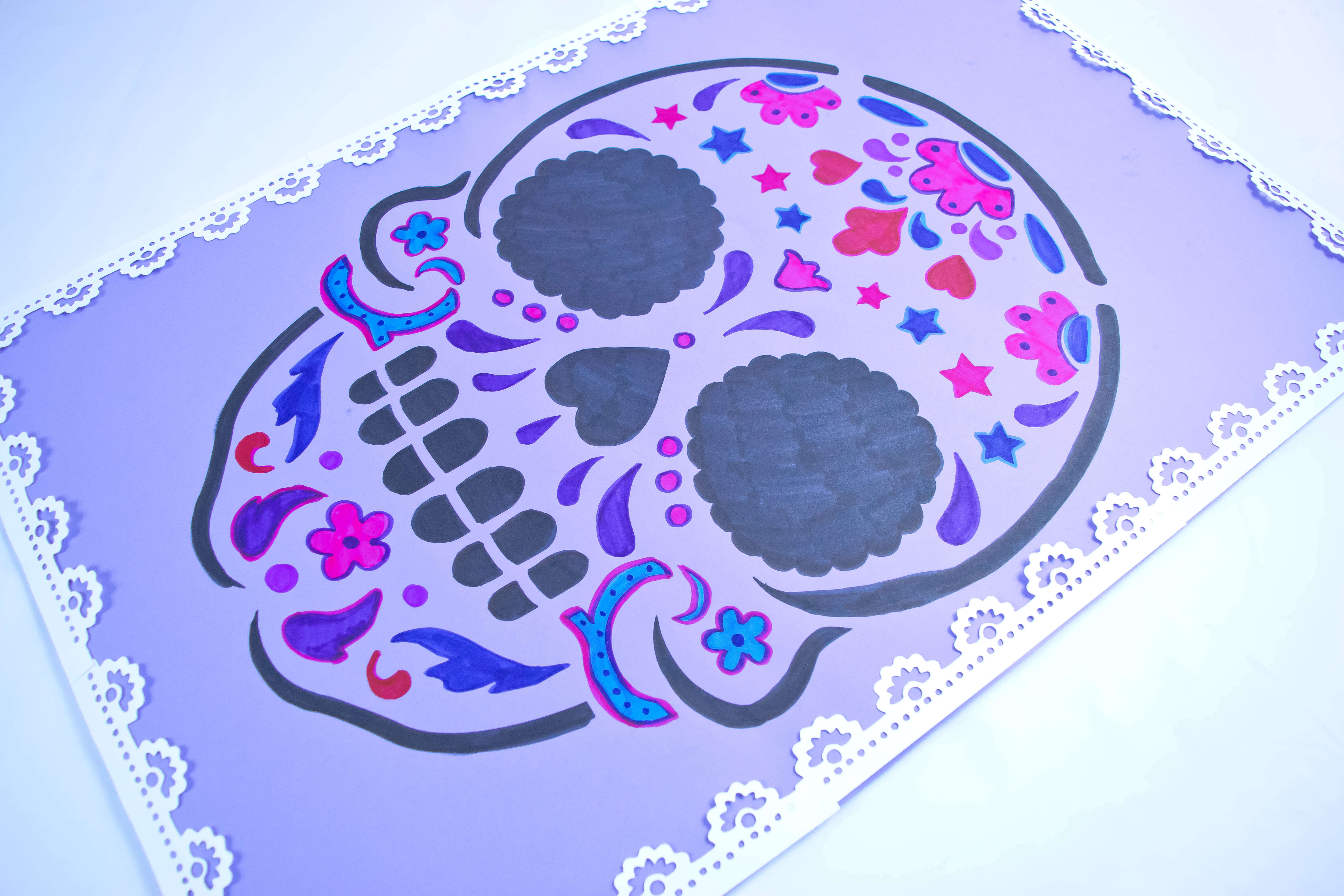 Step 5
The final step for your Day of the Dead sugar skull crafts is to add your flowers. Now I'm a paper flower artist, so of course I am using paper flowers here. If you don't want to create the flowers then you can also use silk flowers just as well. Shown here is my Mary Jane style flower. Find the full tutorial for it in the video below!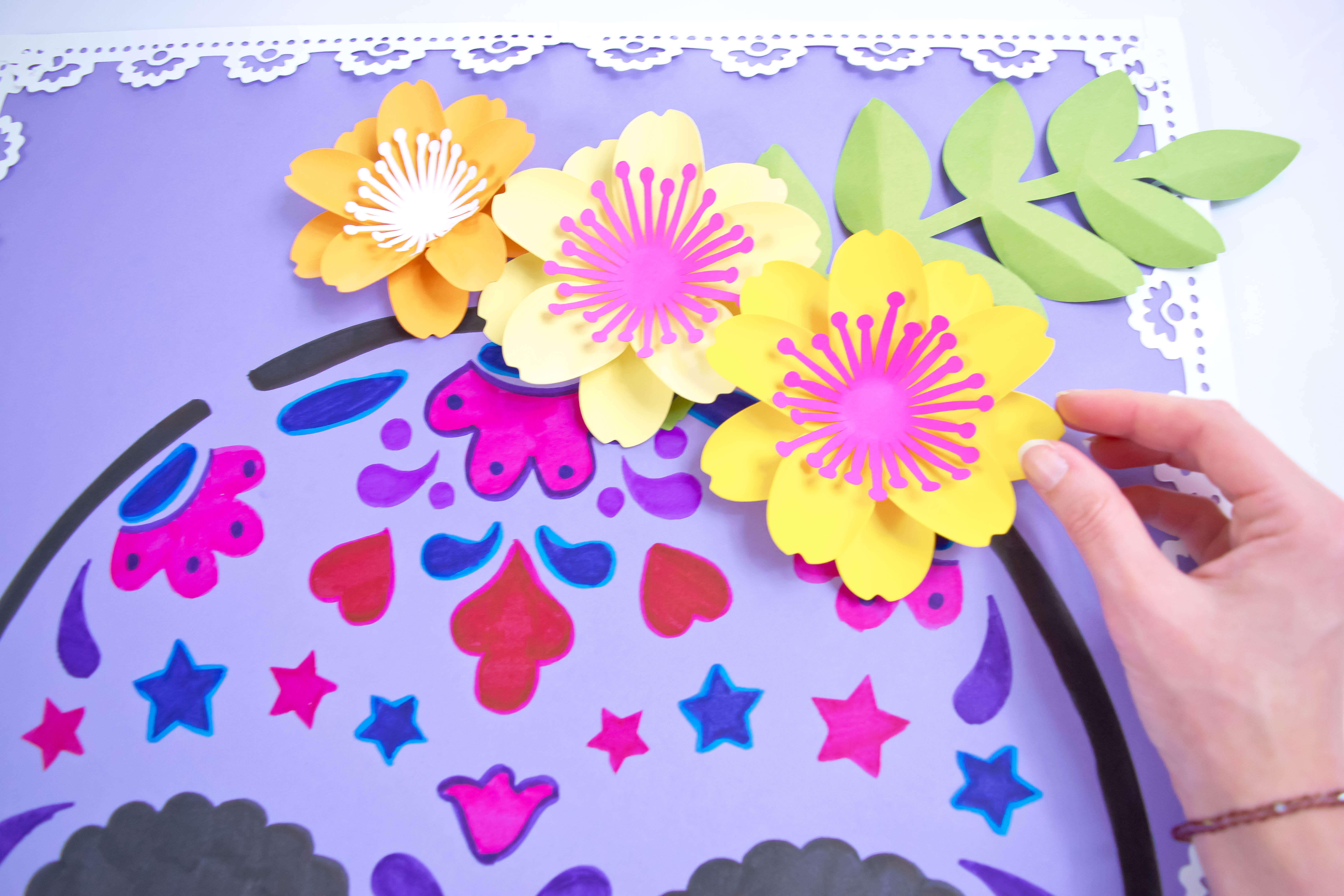 Depending on how much of a statement you want to make for your sugar skull decor, you can add just a few accent flowers or fill the whole top of the frame. I added about 10 flowers and several vines.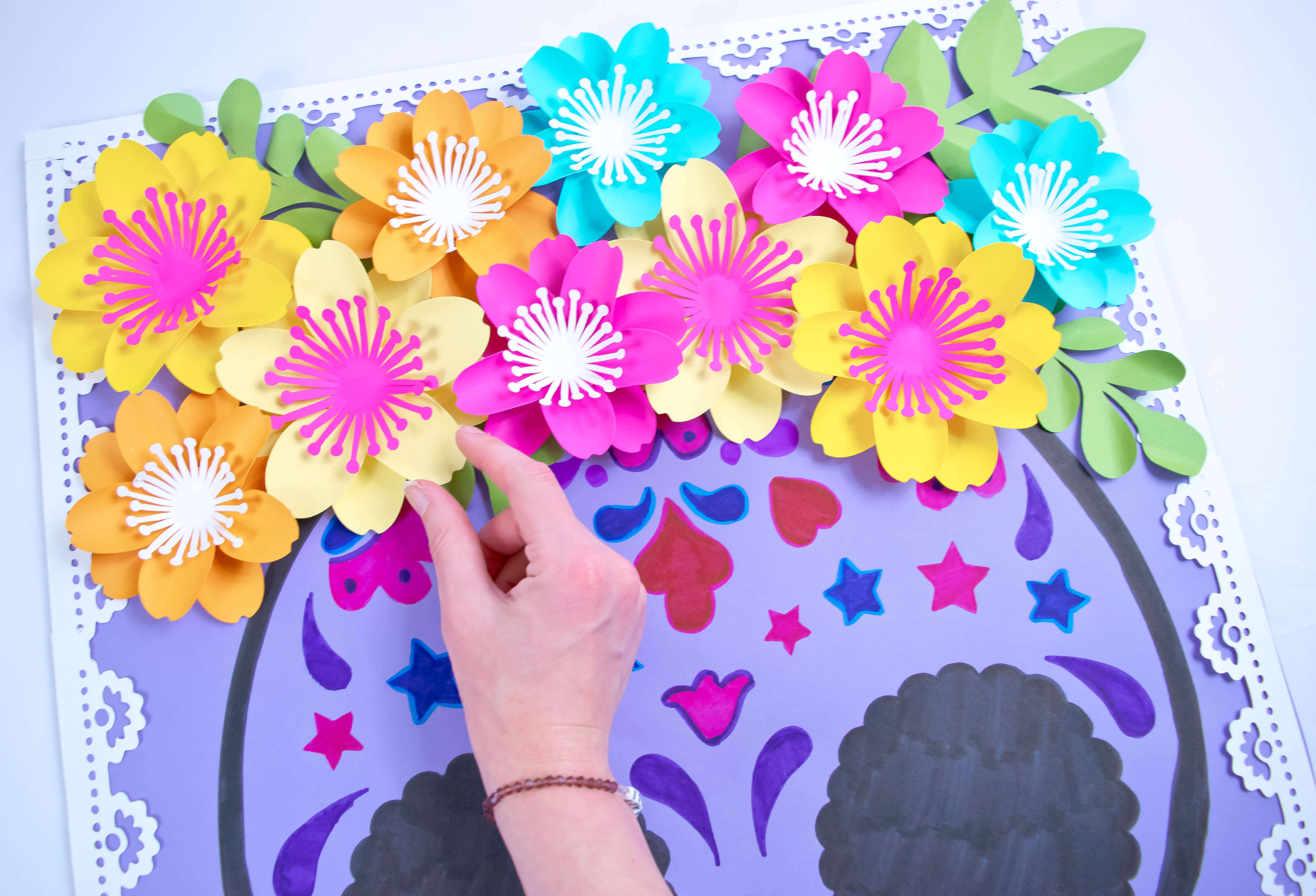 My Picks for this Project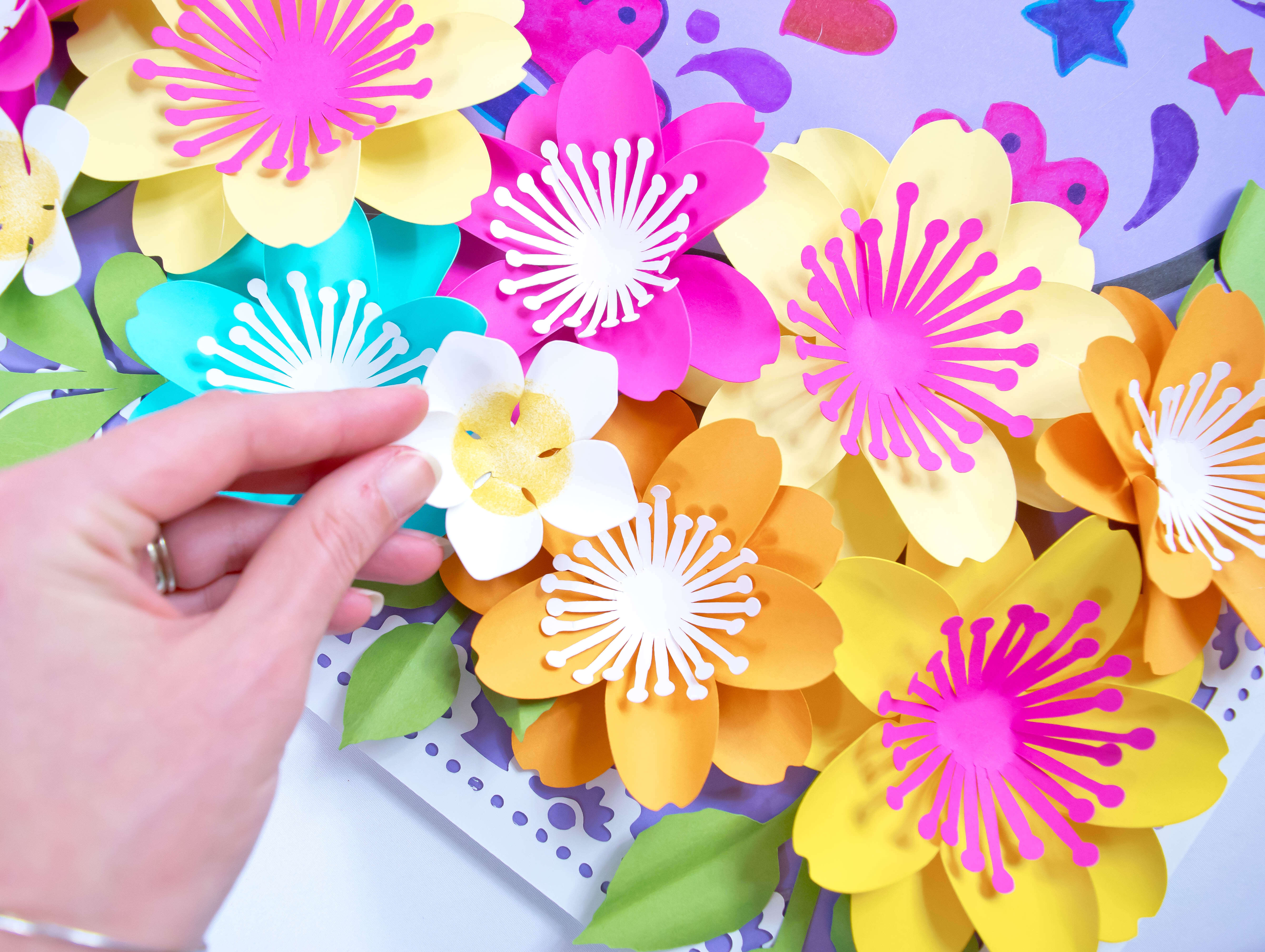 Once your happy with your flower placement, glue everything down. You are now ready to display or hang this beautiful Day of the Dead sugar skull craft creation for your celebration!
Shop flower templates
Mary Jane Small Paper Flower Template
Giant Paper Priscilla Flower Template with Tropical Leaves
Jungle Safari Leaf Templates- Set of 8
Chrysanthemum Flower Template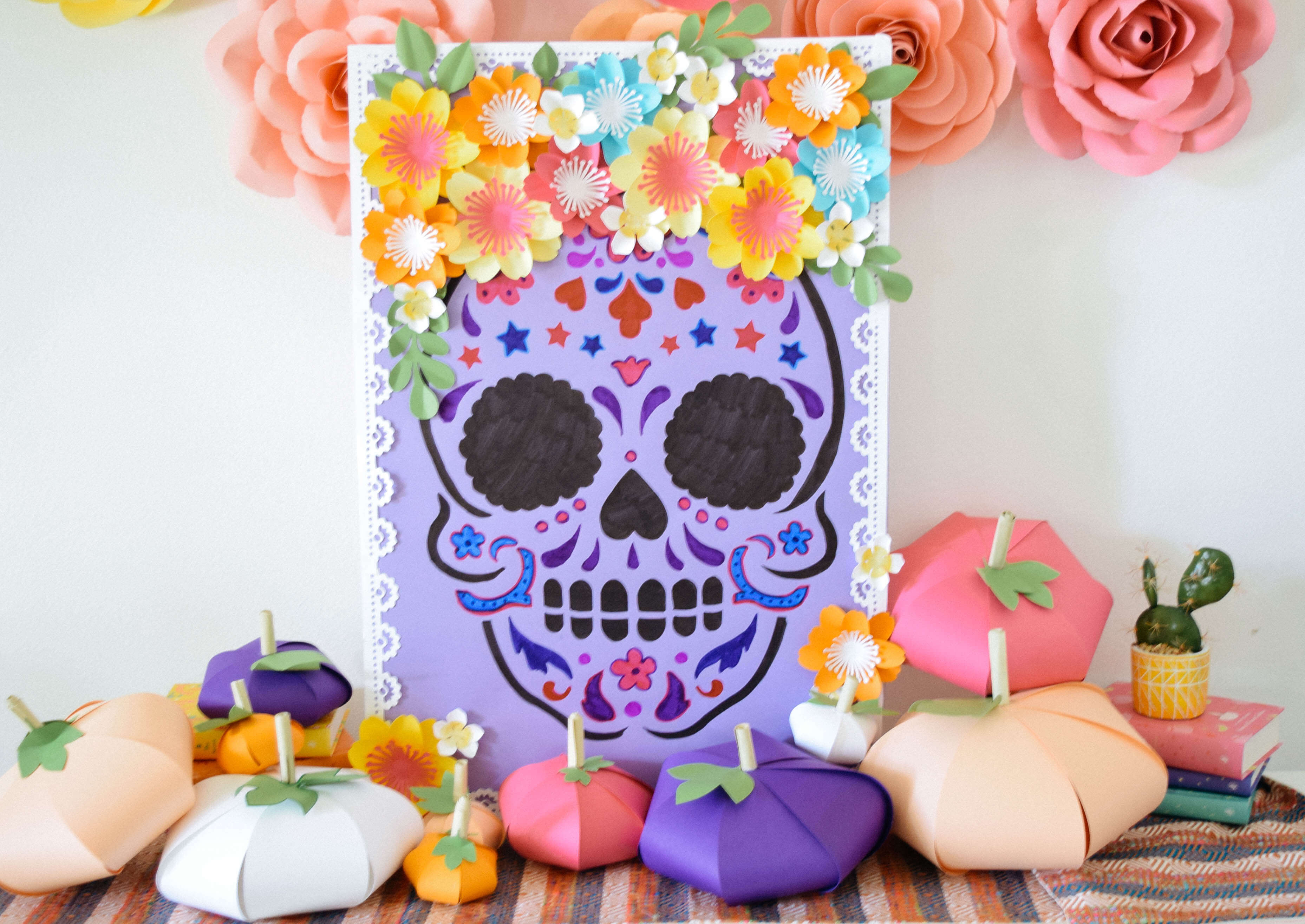 Psss… new paper pumpkins coming in my next post! Sneak peak in the image above! How would you display this Day of the Dead Sugar Skull Craft project? Do you celebrate Día de los Muertos? Tell me about your traditions in the comments. And if you enjoyed this please share!
Mary Jane Tutorial
Discover More
Share what you've been up to by using #DIYwithAbbi. I would love to see your creativity in the works so flaunt your flower power magic! You are a huge source of my inspiration!
Feeling overwhelmed? Start here with my tried and true Resource List!
Thanks for letting me pop into your day!