Where to Find Paper for Paper Flowers: Best Cardstock for Paper Flowers
This post may contain affiliate links that won't change your price but will share some commission.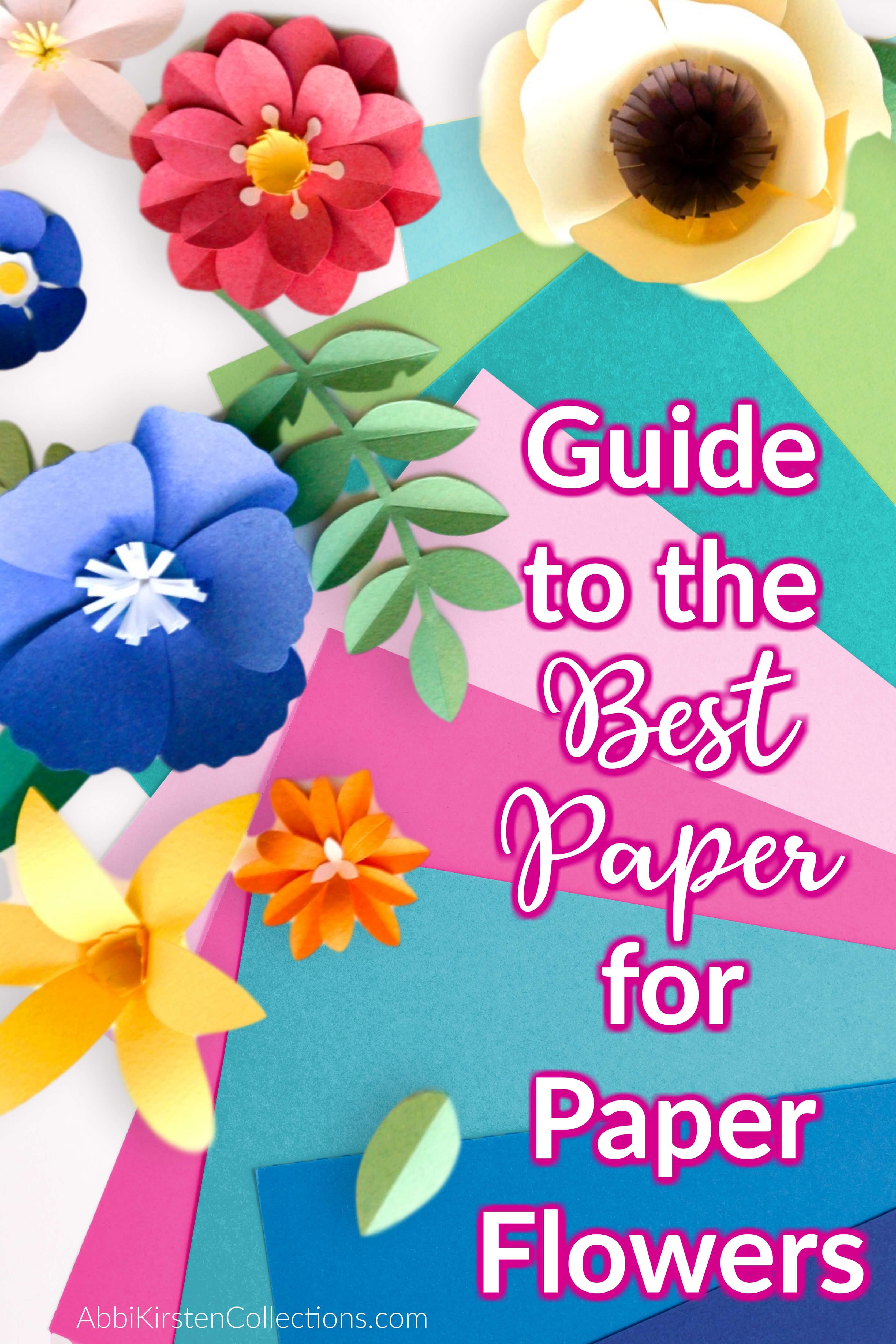 What Type of Paper Should I use For Paper Flowers?
When it comes to paper crafting, choosing the right type and quality of paper can make or break the success, and even beauty, of your creative vision. This is even more true with paper flowers. Today I am revealing the best paper for paper flowers. This list also applies to most paper crafts in general, especially if you are using a cutting machine like Cricut!
What paper weight should I use?
Usually, the first question surrounding paper flowers is, what paperweight or what type of paper do I use to create these blooms?
The best paper for paper flowers is solid core 65-80 pound medium weight cover cardstock or 176-216 grams (also known as grams, g/m2).
The weight of the paper (pounds and grams) is the thickness or stiffness of the sheet. When selecting your paper, don't go too thin, or you will lose the shape you give to the petals. Likewise, if it is too thick, it will be difficult to curl the petals or leave wrinkles in the paper.
65-80-pound cover cardstock is the most popular because it will allow for flexibility in shaping your paper while providing enough stiffness to retain the result of your paper crafts, like paper flowers. Medium-weight cardstock also cuts the best on cutting machines such as Cricut and Silhouette.
Most common paper weights
Here are some of the most common cover cardstock thicknesses.
65lb (176 GSM): Best for paper flowers, cards, and handmade paper crafts.
80lb (260 GSM): Slightly thicker but can still work for paper crafting (think the "average" business card thickness)
100lb (271 GSM): Not recommended for paper flower making but great for invitations, the base of handmade cards, or anything you want more durability to.
110lb (284 GSM): One step beyond the last and rarely used in crafting except for certain invites or business cards.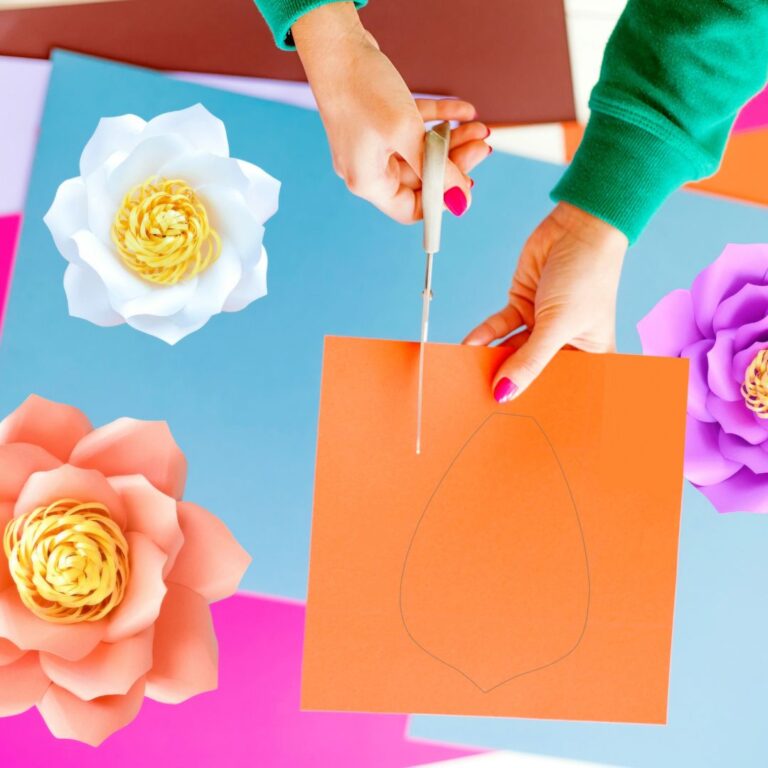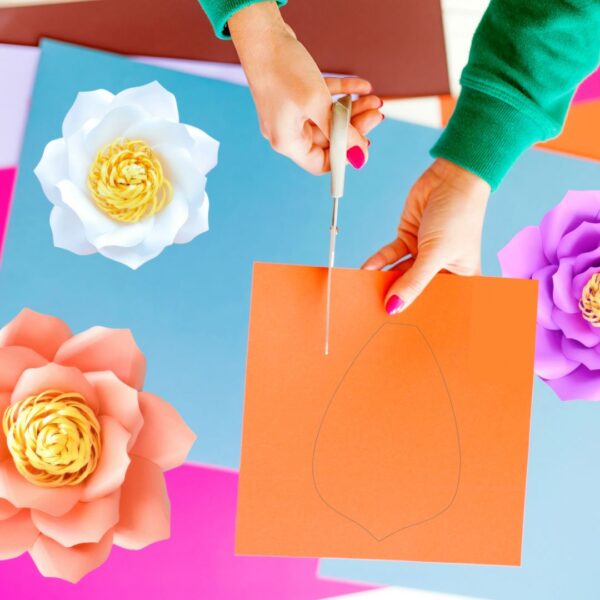 Text Weight Vs. Cover Weight: What's the Difference?
When browsing cardstock, you may notice that some are labeled text weight while others are labeled cover weight. Crafters may ask, what's the difference?
Let's look at an example.
65-pound (176 grams) cover weight cardstock is the equivalent of 65-pound text weight, which is 96 gsm.
As a result, cover paper is approximately double the heaviness of text paper.
In most cases, the word "cover" and "cardstock" are analogous (interchangeable). In other words, looks for a 65-pound cover-weight cardstock for your paper flowers!
Should You Use Cover Weight or Text Weight Cardstock?
The bottom line is when creating paper flowers; you want to look for a cover weight cardstock that is 65 pounds or 176gsm. If you can't find that exactly, then you want to aim as close as possible to those weights for the best results.
Paper Weight Conversion Tool
Need help converting your paperweight from pounds to grams? Check out this online conversion tool.
My Ultimate Paper Flower Supply List not only covers some of these paper options but also dives deep into all the supplies I stock my craft room with – if you want to know my additional supply list, be sure to check that out here.
How much paper do you need for making paper flowers?
Many of my crafters will ask me how much paper they need to make flowers. I don't have a master list because there are so many variables that can change the amount of paper needed. Things like, are they using 12 x 12 or 8.5×11? A cutting machine or printing? Etc. So instead, I give an estimate based on what I use, so they have an idea of how much to buy.
For Giant Paper Flowers
These are loose estimates, so the paper amount will vary slightly for everyone when making large paper flowers.
The following is based on 8.5 x 11 cardstock. If you are using 12 x 12 cardstock, you can reduce the following numbers by 1-2 sheets.
16-17 sheets for an extra large flower (rose designs may take more, up to 19-22 sheets).
10-11 sheets when downsizing to a large flower (rose designs may take more, up to 12-14 sheets).
5-6 when you downsize to a medium (rose designs may take more, up to 8-10 sheets).
3-4 when you downsize to a small (rose designs may take more, up to 5-7 sheets).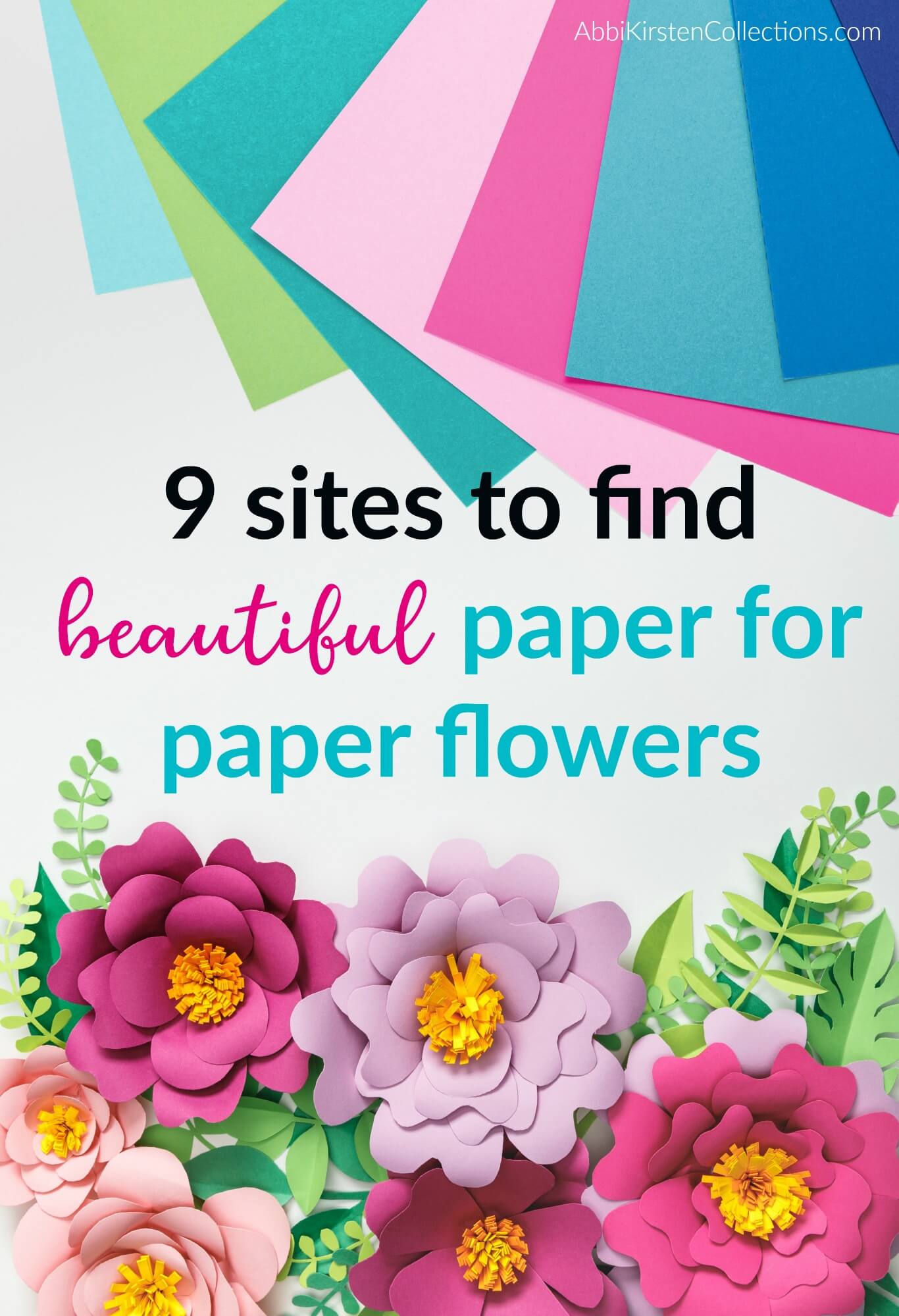 For Small Paper Flowers
Generally, I only use 1-2 sheets of 8.5 x 11-inch cardstock for most of my small flower designs. If the flower requires more than 1 color of paper, then this may change to 2-4 sheets of cardstock per small flower. There are only a few exceptions to this, such as my Autumn Sunburst Dahlia, which is slightly larger in size and takes about 6 sheets of cardstock.
These 9 options below can all be purchased online and a couple locally! I have tested all of these sites personally with my own flower designs, and they turned out beautifully!
Ready to know the best places to buy cardstock paper for paper flowers?! Keep reading!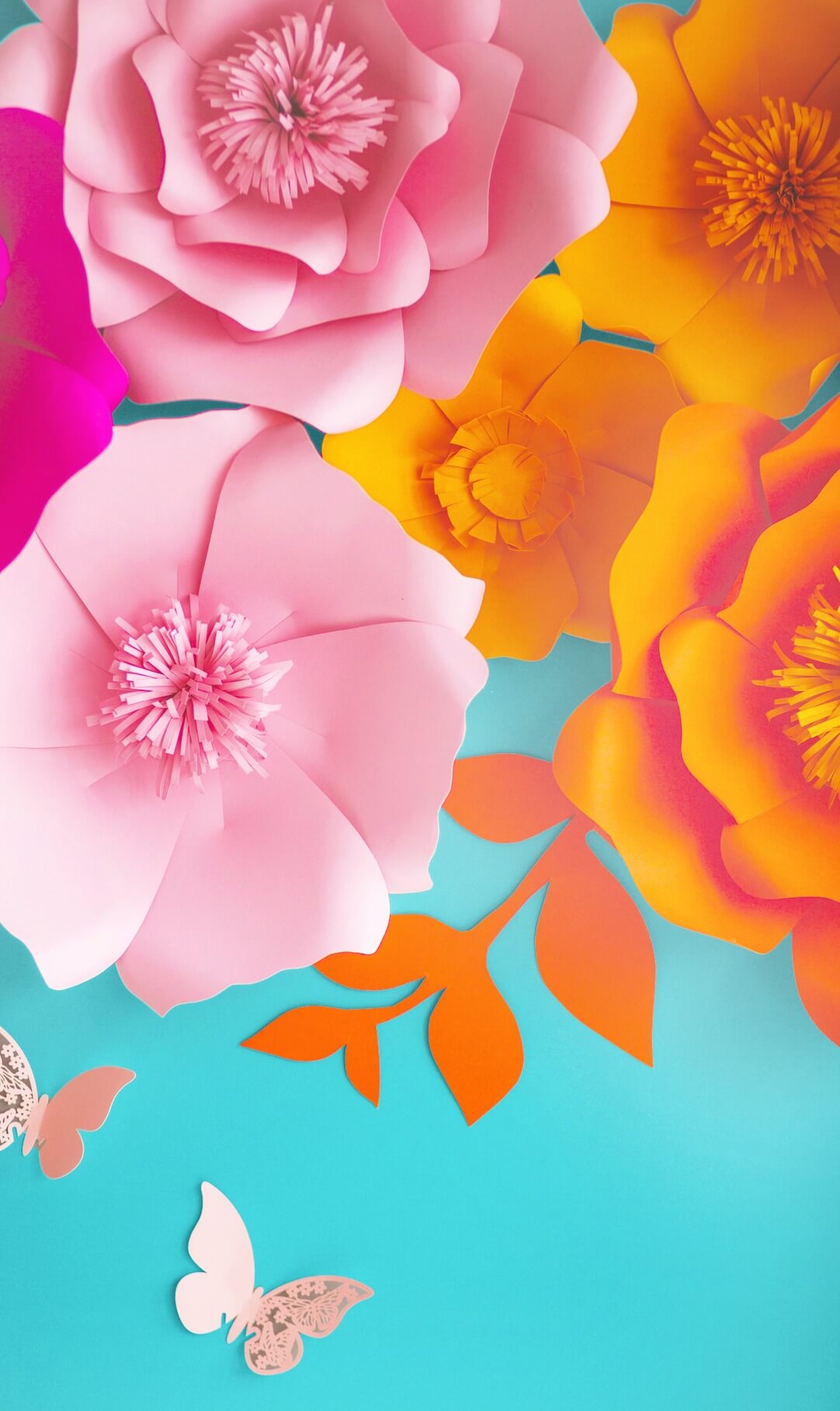 Where to find the best cardstock for Paper Flowers?
12 x 12 Cardstock Shop
If you are searching for 12 x 12 cardstock with loads of color and texture options, look no further than the 12 x 12 Cardstock Shop! They carry solid-core butter smooth cardstock as well as textured options. And the 12 x 12 Cardstock Shop's paper cuts beautifully on Cricut! Check out my hummingbird layered paper craft here to see this paper in action!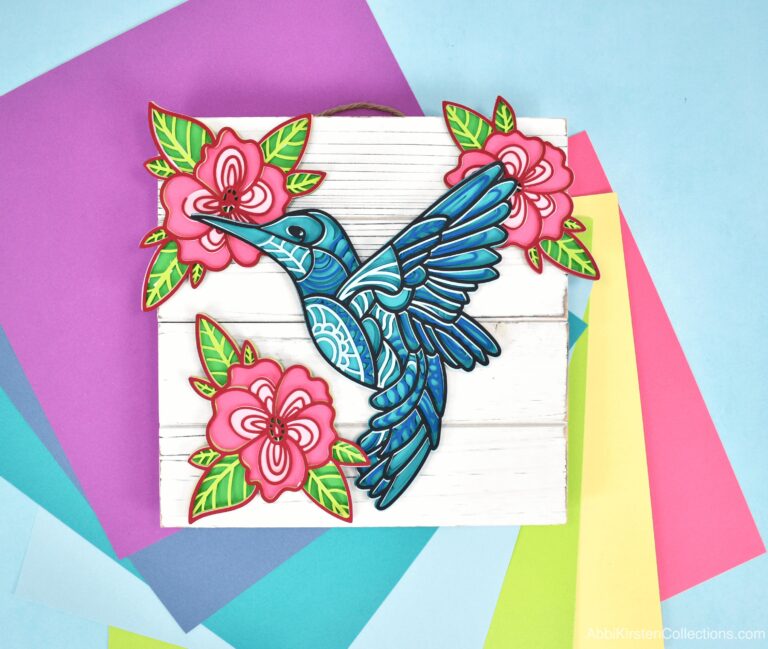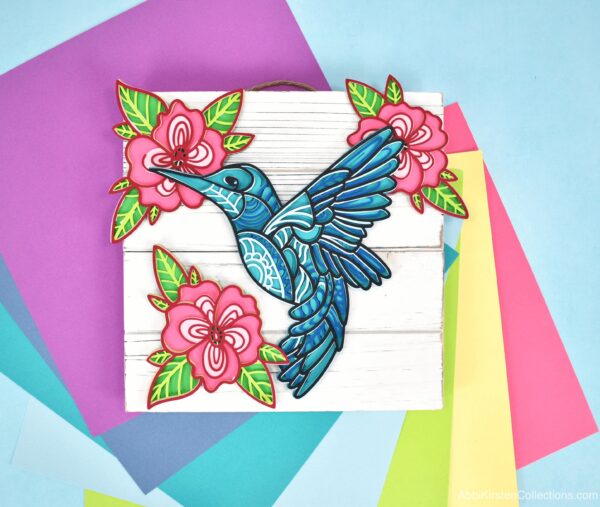 I'd like to start by mentioning Michaels craft store. Michaels has large paper packs by their in-house brand, Recollections that they sell online and in their local stores. This is always my go-to-paper option when I need to pick something up quickly. I love the color options, and Michaels often runs sales on the paper packs!
If you are buying online, you can shop on their site or grab some packs on Amazon with Prime shipping!
Recollection cardstock is 65-pound weighted.
I love Cards and Pockets! They have so many beautiful shades of paper that can be very hard to find at times. I have used their peach, and coral tones for my Ella rose design. This site has smooth matte cardstock options but also has amazing metallic paper, which gives your paper flowers a subtle luster that makes them pop – and even hard-to-find glitter paper!
Cards and Pockets carry 50-80-pound cardstock. (shop their text weight for ideal thickness)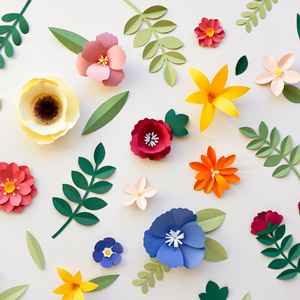 Paper Papers are a newer find for me, but they definitely are worth exploring. Not only do they carry tons – like 1000's of paper options but they offer them in a wide range of sizes that are hard to find elsewhere.
The site Paper Papers carries 50-80 pound cardstock.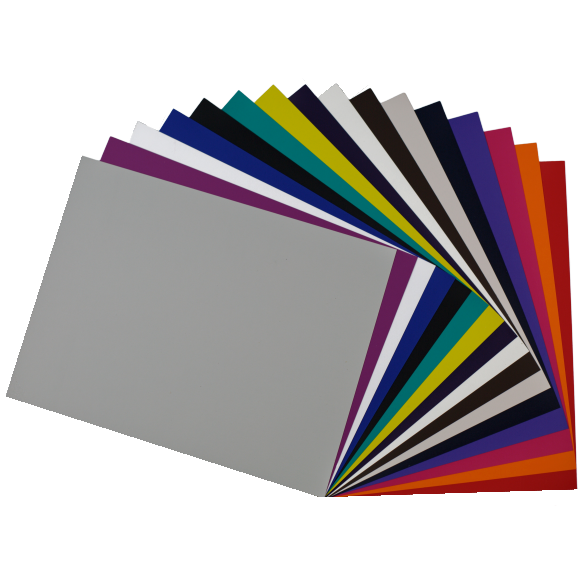 Hobby Lobby is not available to everyone locally, but it does offer some paper choices to play with. They even carry some online!
Honestly, this is probably my least used source, but I love Hobby Lobby for so many other things it's an excuse to visit and shop home goods!
Hobby Lobby's paper weight is 65-pound.
Paper Source is not just awesome for cardstock paper but so many other goodies like stationery, gifts, and party invitations. Oh, and their gift wrap – to die for!
Paper source sells bulk cardstock in 80-pound weight – and their colors are vibrant!
Craft Stash offers metallic, matte, glitter, and patterned papers. You can opt for pre-color stacked packs or buy one color in bulk. Craft Stash is located in the UK, so it's great for Europeans, and they offer fast shipping to US buyers as well!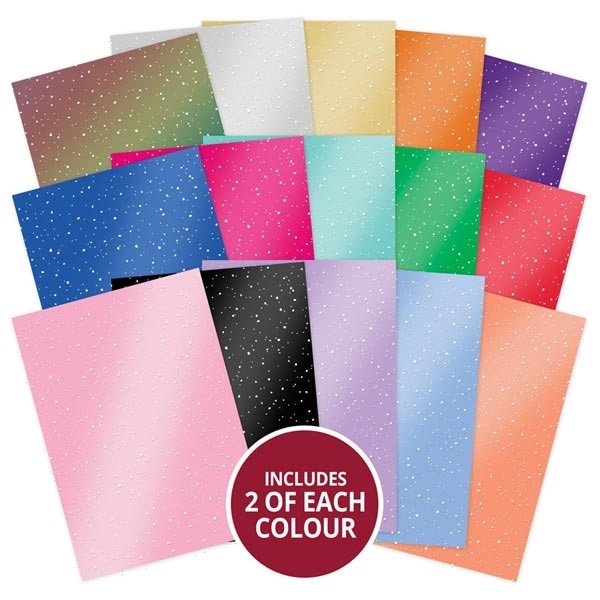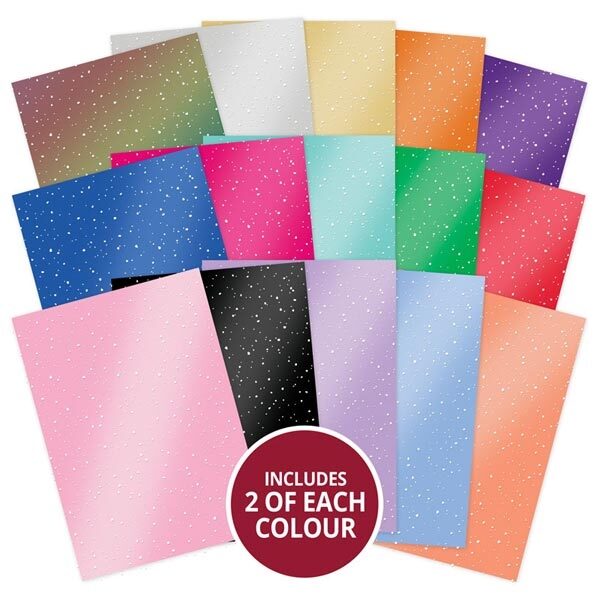 Cartefini
Now I certainly couldn't leave out crepe paper! After all, I teach crepe paper flowers on the blog. If you haven't yet, I encourage you to give crepe paper a try because it really makes your flower realistic. Start with my free plumeria crepe paper tutorial and template!
My number one most-loved crepe paper is by far Carte Fini paper.
They offer 60 – 180 gsm weight which is perfect for all my crepe paper flower needs. The color choices are amazing, with tons of subtle shades.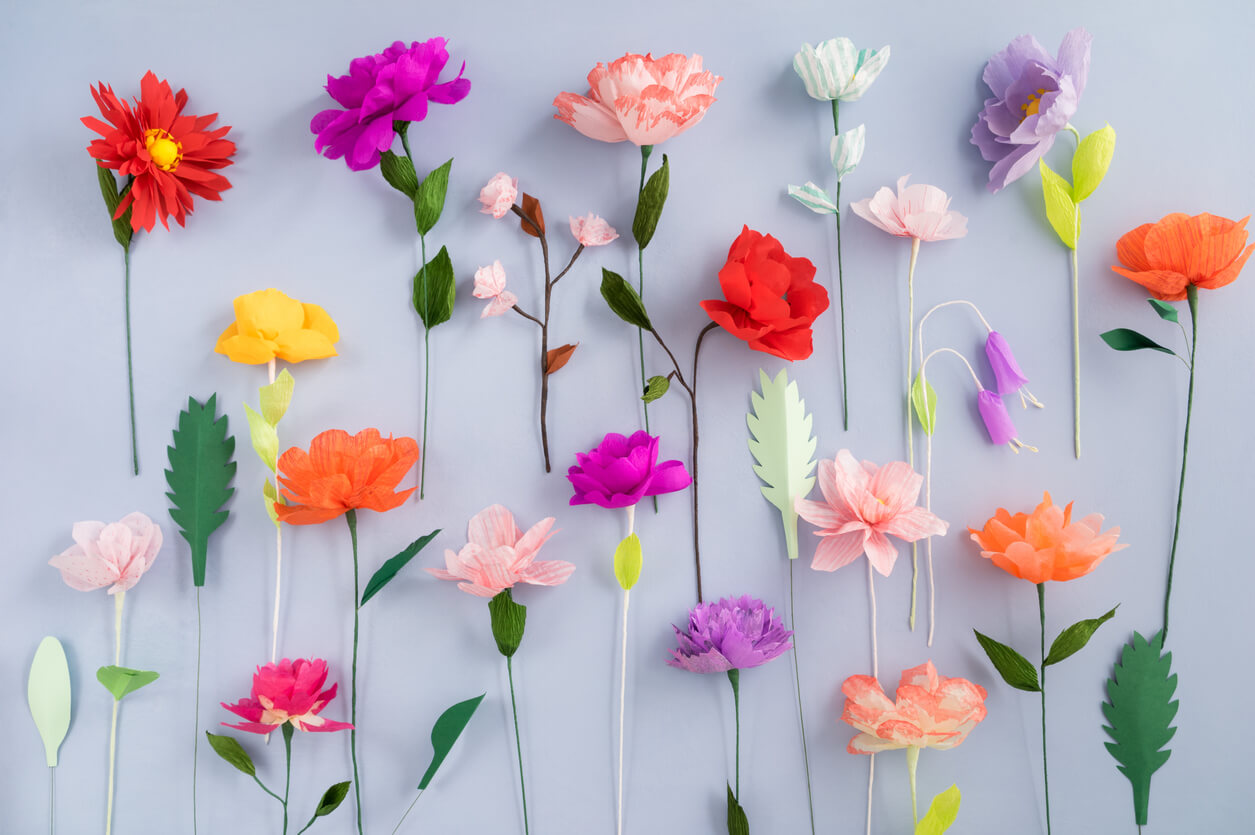 A secondary option for crepe paper is Just Artifacts. They sell on Amazon and offer plenty of color choices. When you need to cash in on that 2-day Prime shipping for speedy delivery, they are an excellent choice! Plus, they released a metallic crepe paper, which I am eager to try!
Above, we covered all the resources I use to create paper flowers here on Abbi Kirsten Collections! I really hope this helps provide some new finds to stock your craft room with!
More Crafty Posts
About Abbi Kirsten
Welcome to my colorful corner of the internet, where we play with vibrant crafts and unlock your creative magic! Hang out with me and get lost in a fun array of projects, tutorials, and products, from stunning papercraft ideas to flower templates, Cricut help for beginners, and endless crafter's hacks.
To access all the magic, join the Member Vault and participate in my monthly Craft-Alongs in my Facebook group!