DIY Canvas Art with Heat Transfer Vinyl – Watercolor Art with Cricut
This post may contain affiliate links that won't change your price but will share some commission.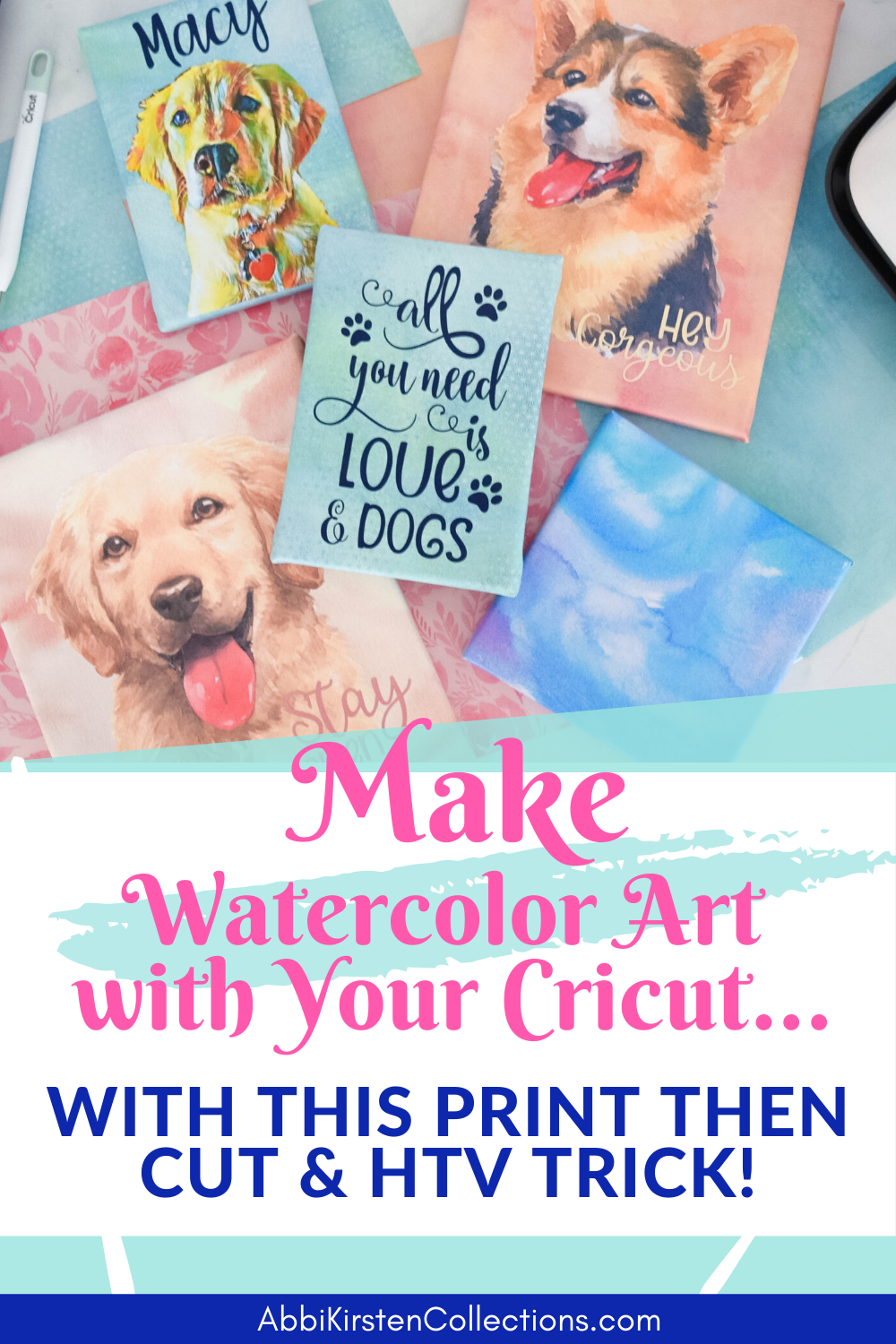 I am beyond excited about this DIY canvas art tutorial today! I can't believe I didn't think of this sooner. With the help of my Cricut machine, I created stunning watercolor canvas art for my home WITHOUT using a single bit of paint or a brush!
How?!
Keep reading for my resources and the step by step video tutorial to create your own art with your Cricut!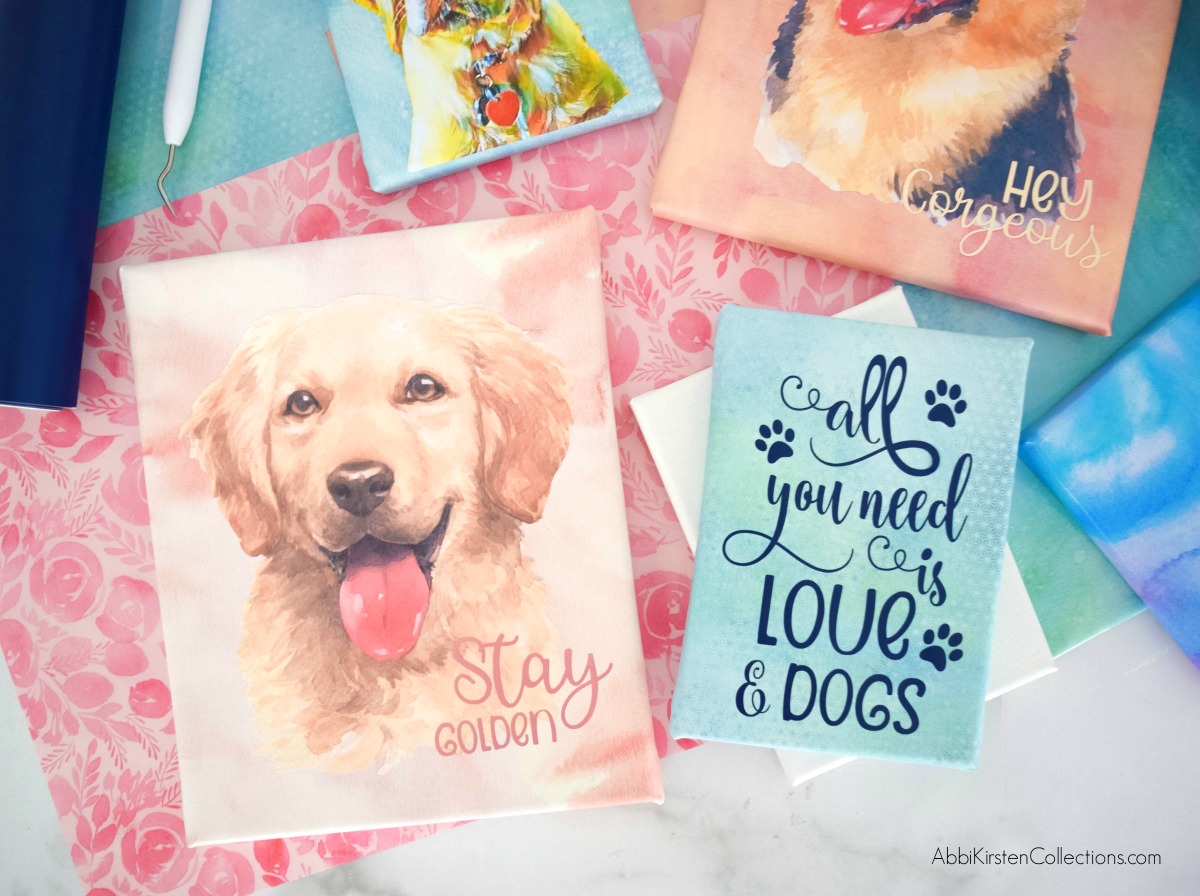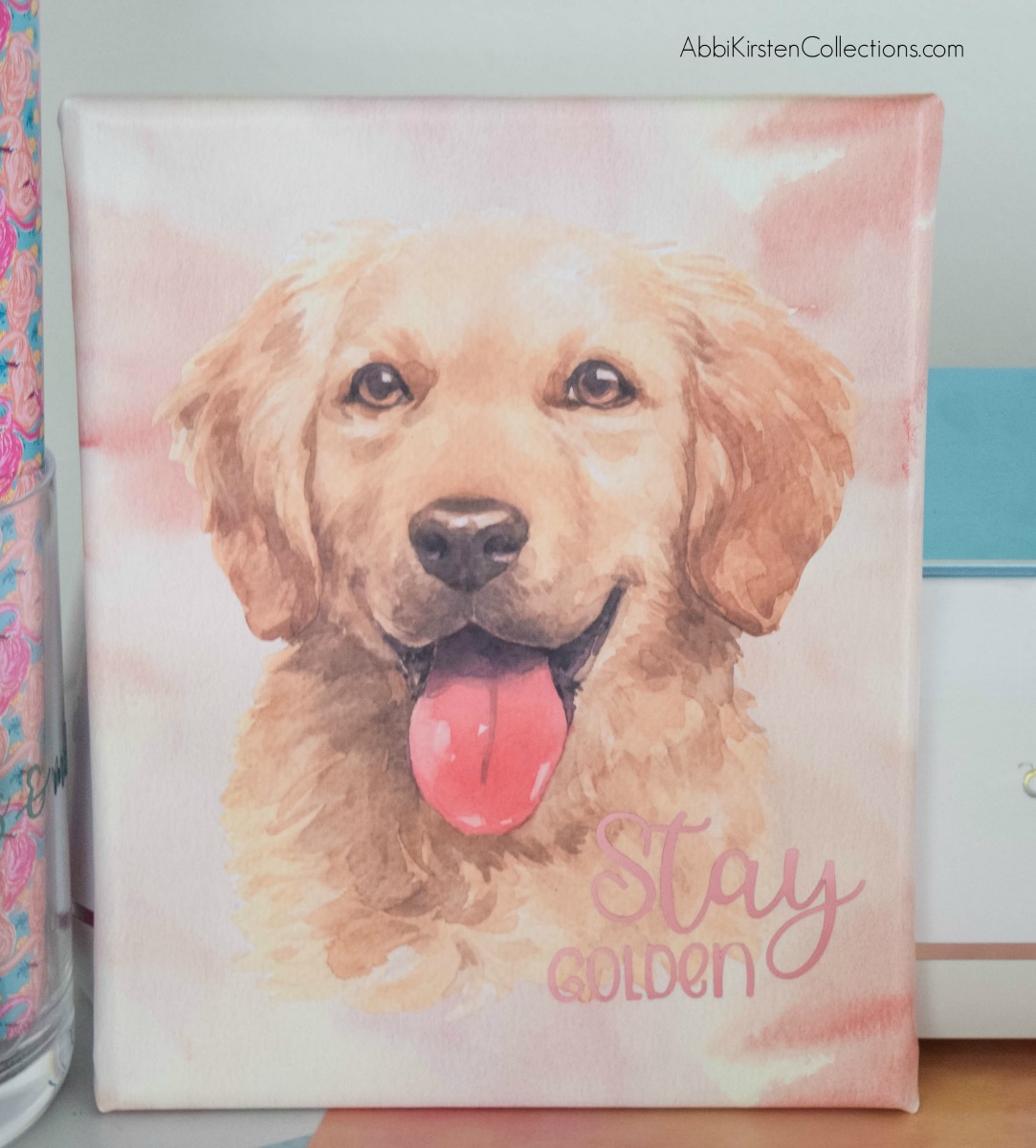 How to Make Watercolor Art with Your Cricut!
Recently my family and I adopted a new four-legged fur baby, Macy, our golden retriever puppy. For the past ten years, we have also loved our Corgi dog, Shorty. I decided we need a "puppy corner" in our home, and I wanted to incorporate art that represented each pet.
I started to think about how to use my Cricut machine to help this project. That's when using heat transfer vinyl, cotton wrapped canvas, and printable vinyl came to mind!
Honestly, it turned out amazing, and my mind is spinning with canvas art possibilities for my home. I am planning to create a colorful gallery wall in my studio soon with this technique.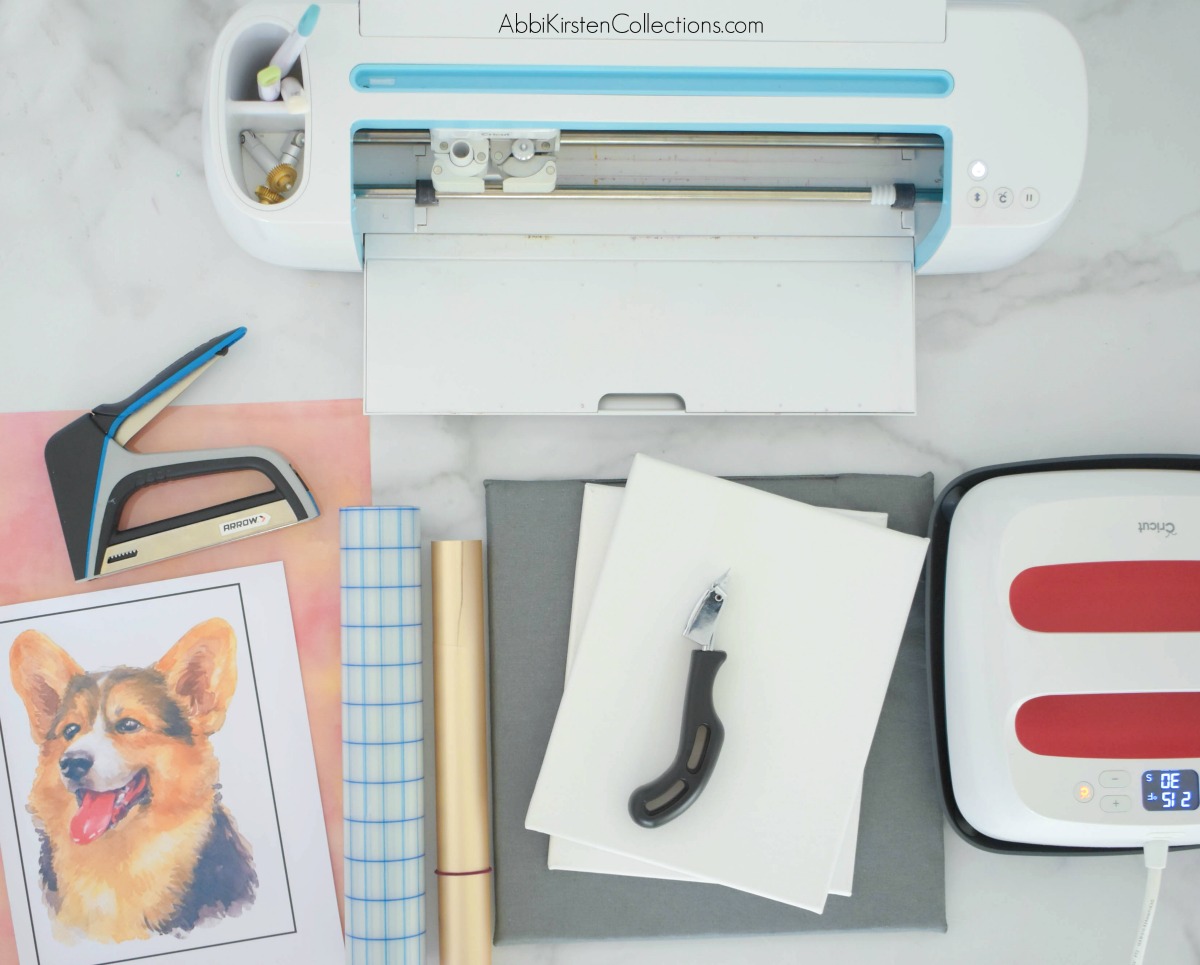 Supplies for DIY Canvas Art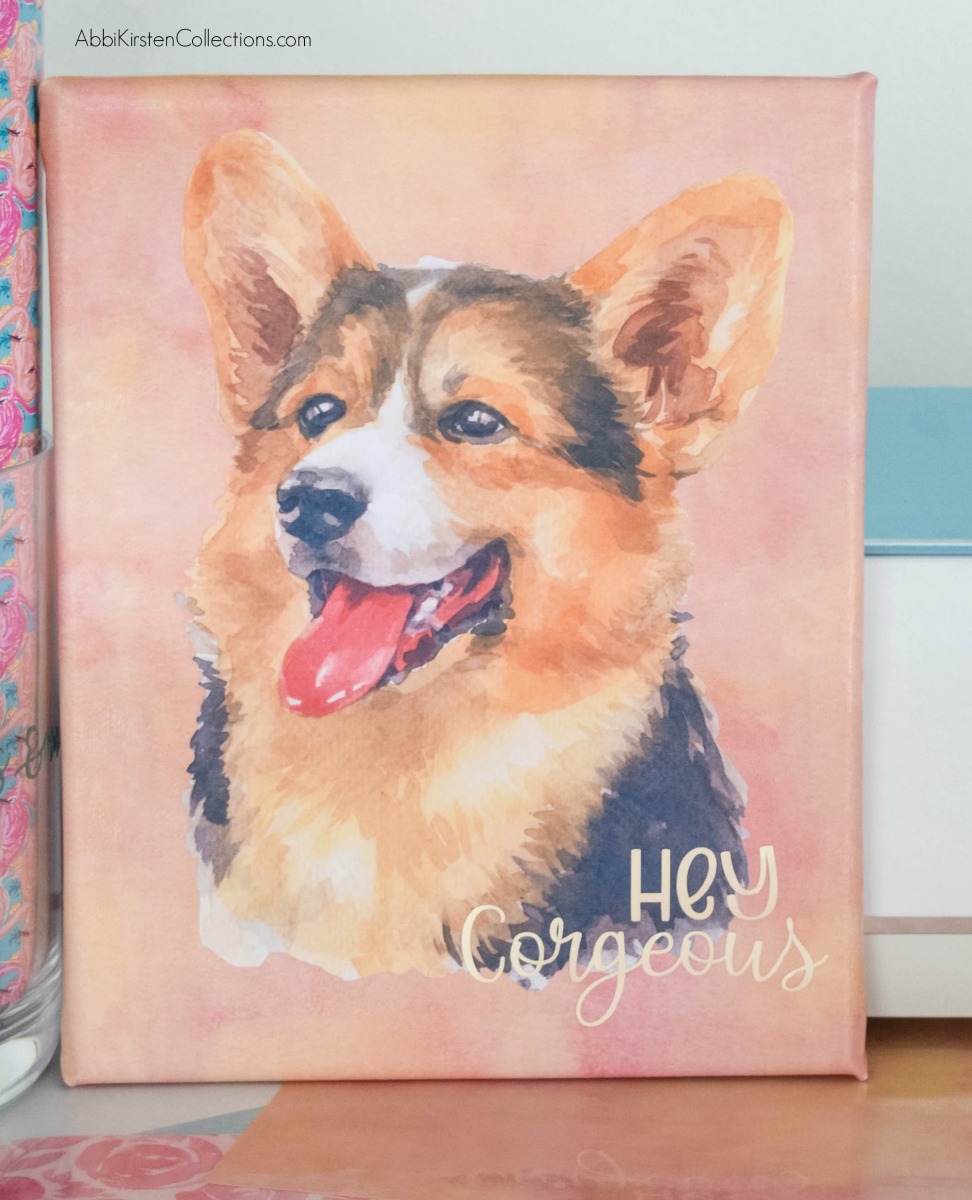 Finding Images to Use for Your Watercolor Canvas Art
The biggest question surrounding this craft project is where and how to use images to make a real piece of art. There are three means by which you can accomplish this.
Download ready-to-use watercolor clipart. I like to shop on Creative Market and Freepik. You can also find watercolor clipart on Etsy. Here is where I discovered my corgi and golden retriever images.
Use quotes and phrases. If you are more of an inspirational art kind of person, then type up your favorite quote in Design Space with a pretty font to display on the canvas.
Convert a personal image to watercolor using this app. This process can be hit and miss, but you can always play around with it to see what happens!
Go to Lunapic.com, upload your photo, and click on Art > Watercolor. Play around with the different filter options and slider at the top to make adjustments. Once you are happy with it, you can download the file and clip out the background with ClippingMagic.com
Print The Cut Process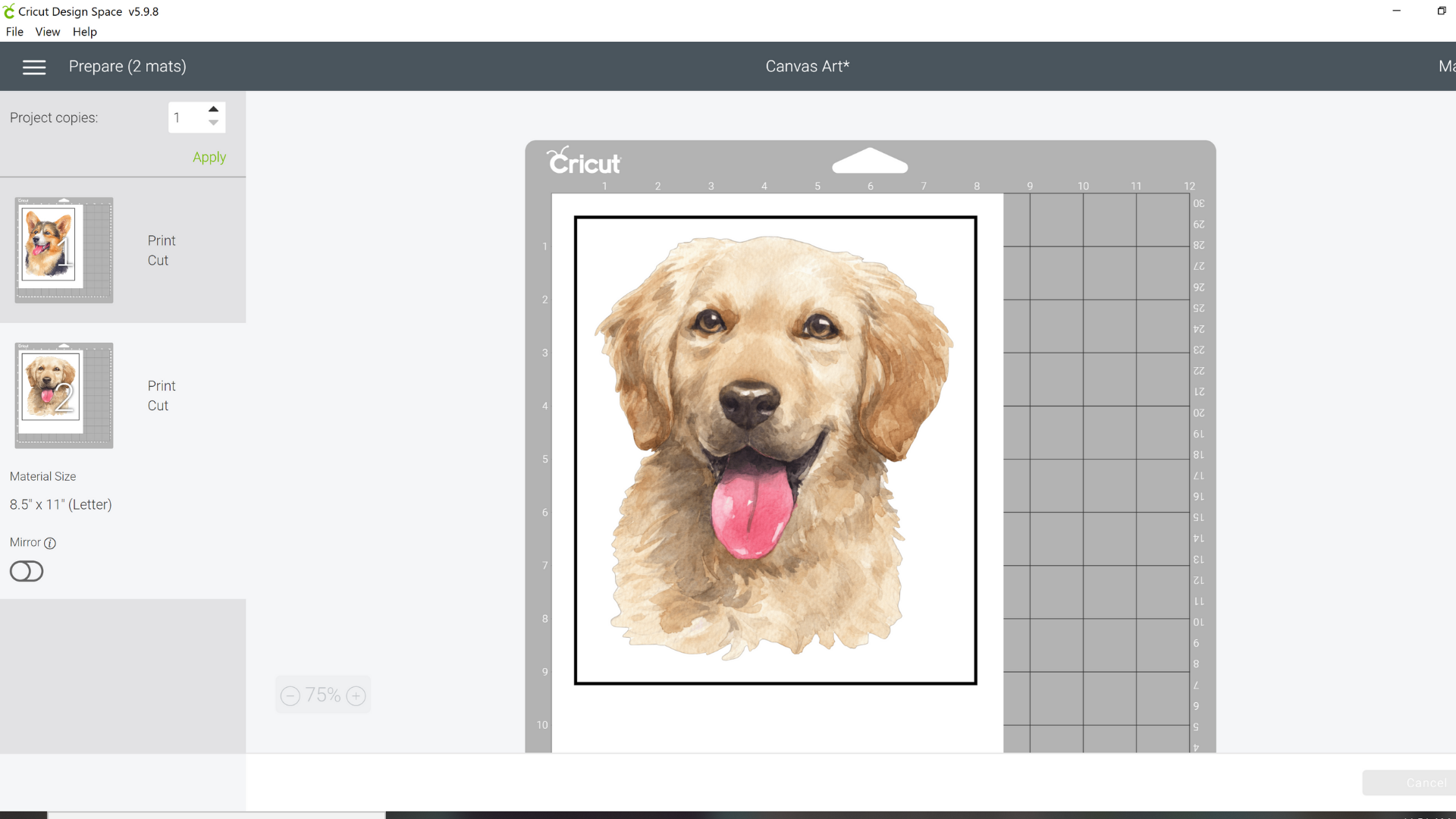 Once you have chosen an image and uploaded it to Design Space, you will want to scale it to size, matching the size of the canvas you have chosen. Please note, that Cricut can only cut a 9.25 x 6.25-inch image for the Print Then Cut process. If you are unfamiliar with how to use the Print Then Cut method with your Cricut machine, I have a full step by step post on that here.
Layering Your Design on the Canvas
First things first, you have to remove the cotton canvas from the wood frame. I used a staple remover for this step. DO NOT skip this because you will not get a clean attachment of your iron-on vinyl to the canvas without having a flat surface.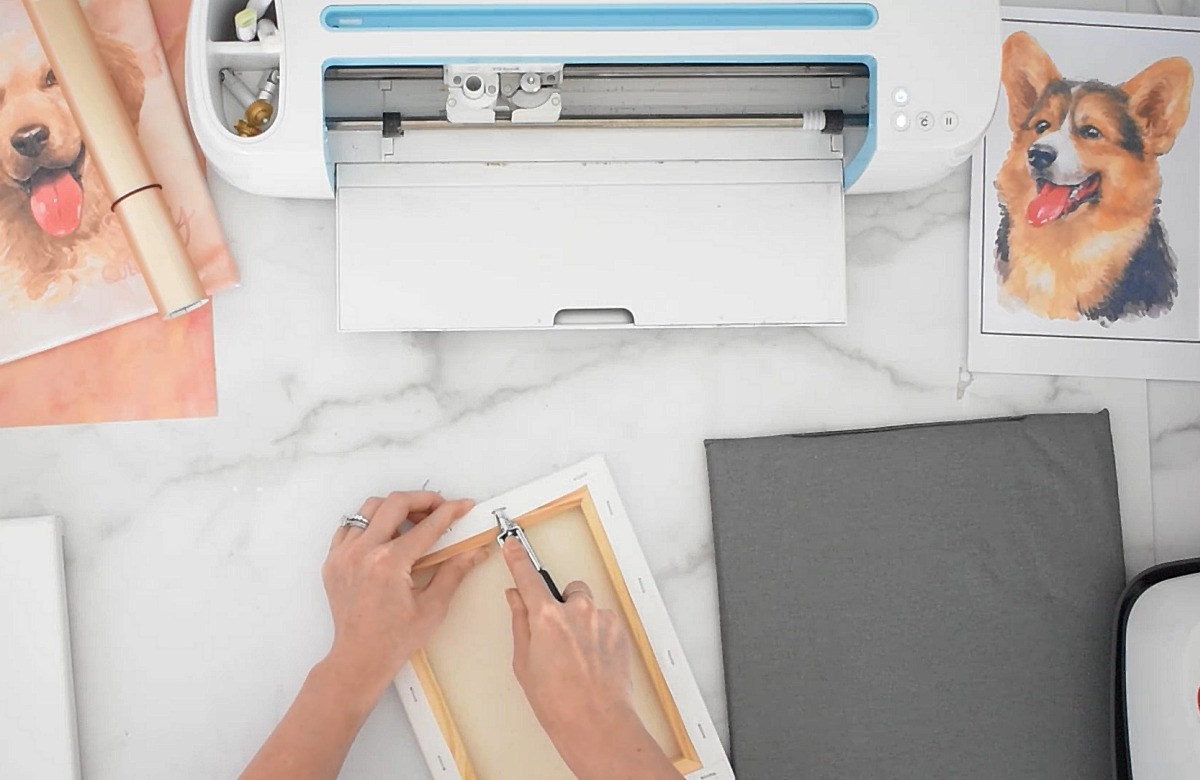 Once you have the canvas removed, lay it out on your heat-safe surface and cut your HTV down to size. Place the HTV over the canvas and use your Easypress to attach it. I set my Easypress to 330 degrees for 30 seconds.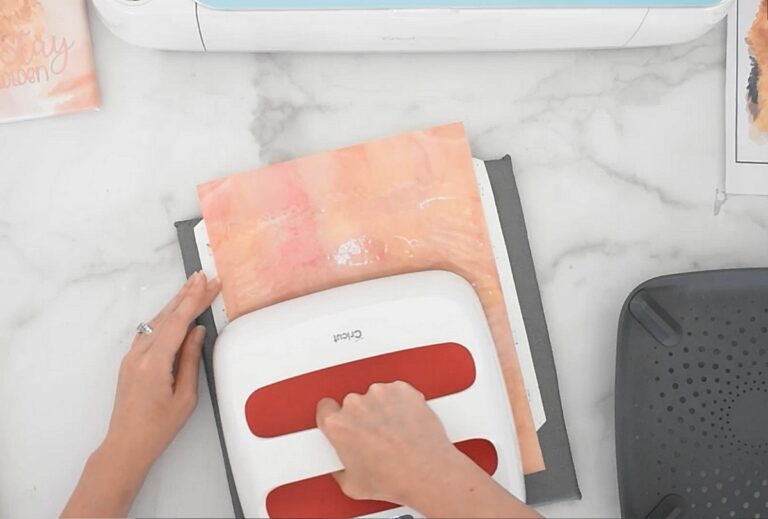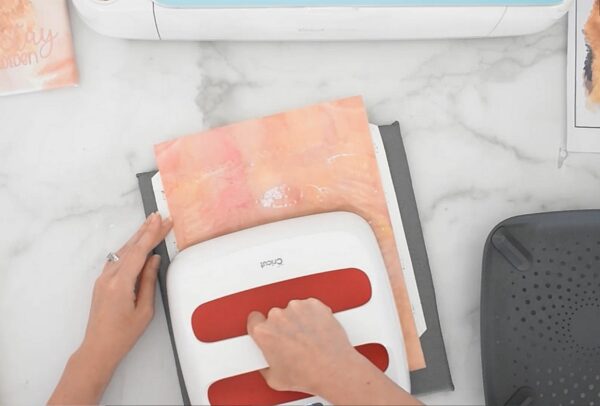 Next, wrap the canvas back around the wood frame and staple it back on. Then the last step is to peel off your Print Then Cut image from the printable vinyl and place it on the center of your vinyl-covered canvas!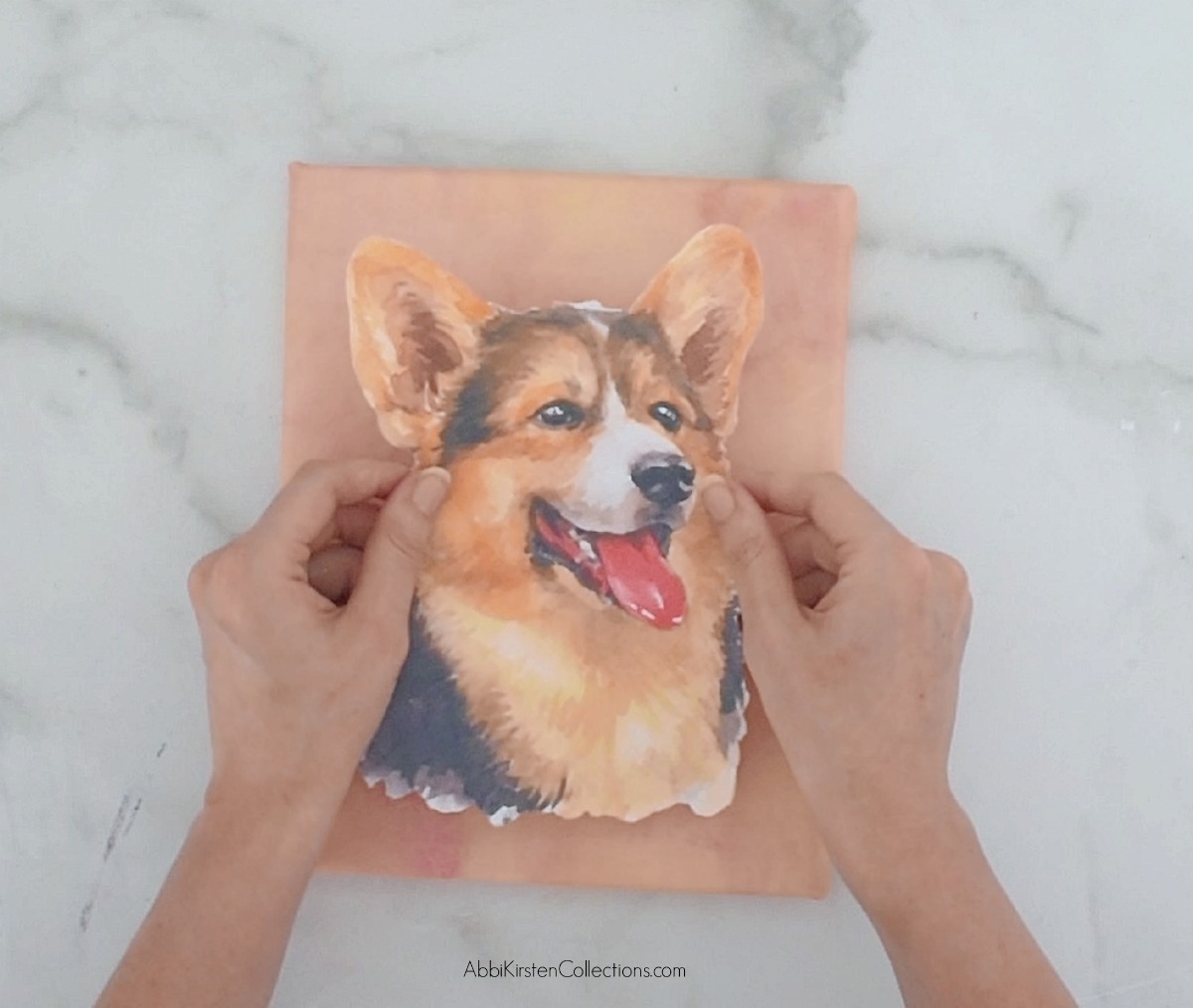 I truly felt like an artist with this craft, yet; I did not have to worry about drawing or painting (something that I have NO talent in!).
If you loved this DIY canvas art with your Cricut, please share, and I would love for you to share your craft creations in my Facebook group!
Step by Step Canvas Art with Your Cricut – Video Tutorial
JOIN HUNDREDS OF THOUSANDS OF CRAFTERS INSIDE MY COMMUNITY!
Latest Crafts to Love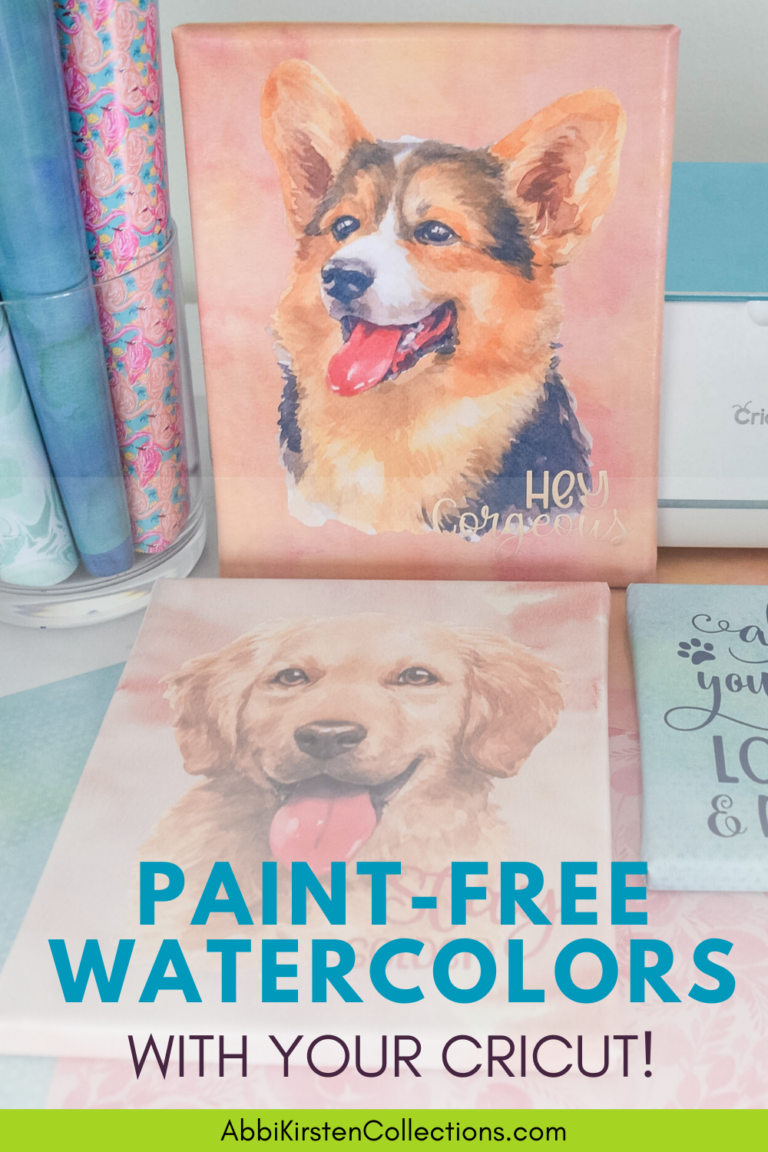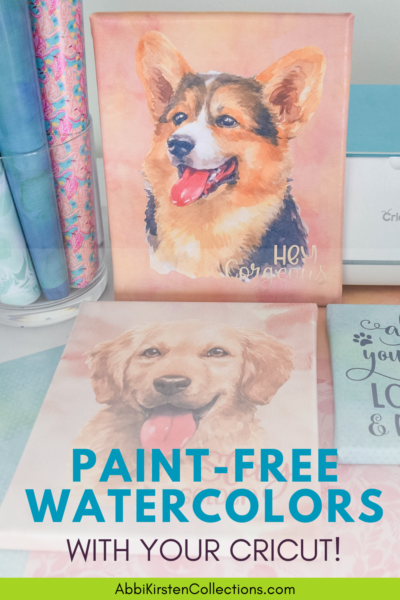 About Abbi Kirsten Collections
I have spent the last 10+ years building my creative skills and sharing them with others. My flower designs are created with simplicity, color, and crafty fun in mind. If you haven't yet, be sure to join the subscriber community to gain access to all my freebies or visit my signature design shop here!
Want to join my Facebook community to share your crafts and learn from the best? Click here to request access to my group, Crafters and Cricut Lovers.
For further color crafts and inspiration, join me on Instagram & Facebook.