Easy Paper Flower Backdrop Assembly
This post may contain affiliate links that won't change your price but will share some commission.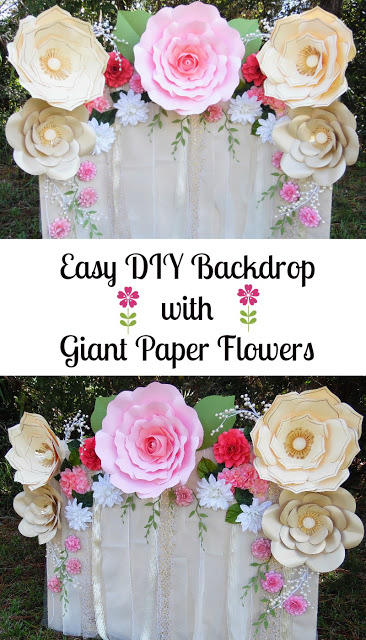 When it comes to a Paper Flower Backdrop, making the flowers is only half the battle the other is designing the layout. While there are many ways to create a beautiful paper flower backdrop, I'm going to show you the easiest and more cost-effective way to make a 4 ft by 3ft backdrop. This is wonderful as a tabletop backdrop that can be displayed on a dessert table for a party or shower. This paper flower backdrop design is also perfect for low to the ground photo shoots for adults that may be sitting or young children who are shorter.
This idea came to me when my husband Michael and I decided to have a photo shoot to celebrate our 5th wedding anniversary. Paper flowers are a big part of my life and I thought it could be fun to come up with a way to incorporate them! My hubby was a good sport. But then again, he always is. I wouldn't be where I am today without him!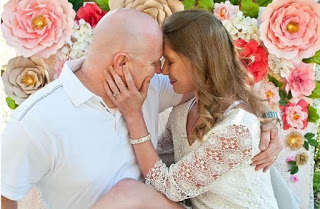 Sooo… I decided to photograph the process to share how to DIY one for yourself!
Supplies
Cardboard project board (found at craft store or office supply stores. I'm using a 3×4 ft one but I believe there are some bigger options if you want to go for a larger look)
Pink spray paint ( or your preferred color). You can leave the board white if you like it that way or if you are planning to completely cover it in flowers, which would be way cool!
Fabric strips (optional) in a variety of textures. I used some lace ribbon, tulle, pearl strands, and cut up fabric pieces for my backdrop.
Paper flowers as many or as little as you want I started out with 3 large, 3 medium and 4 small. (you can download templates & tutorials to make paper flowers here)
Silk Flowers like hydrangeas (this is optional, but I decided to use some silk flowers as filters for spaces between my paper flowers
Step 1
Start by spraying your project board with your spray paint. I'm using a light pink for mine.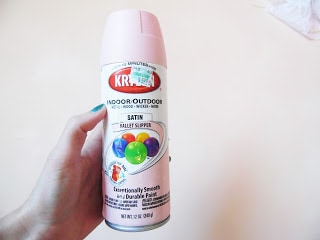 Make sure to let it dry for an hour or so.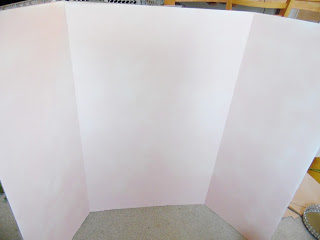 Step 2
While your project board is drying work on cutting your strips of fabric. Try to cut them all the same length but be sure to leave enough extra length for to glue and drape over the backside.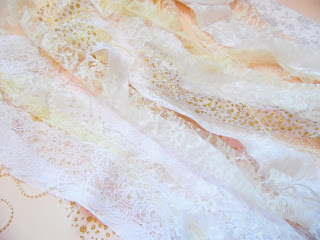 I used a variety of textures for mine to add lots of detail.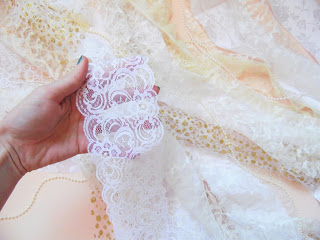 Step 3
Start gluing on your fabric strips. Again try to make sure you cut them long enough to have the top glued to the back side and hanging all the way down the front.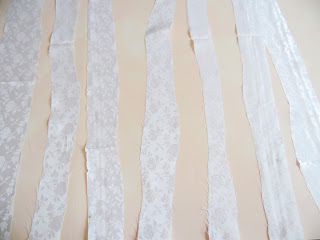 Keep adding fabric, as little or much as you want until you are happy with it.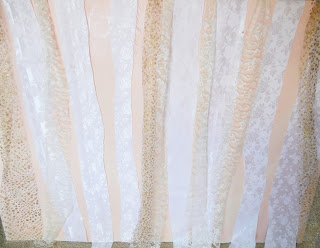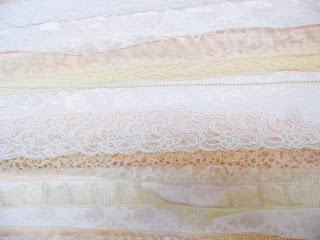 Step 4
Now gather your paper & silk flowers.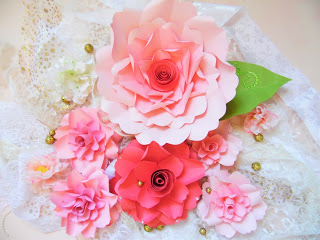 Here's are the specific paper flower designs I used for this backdrop arrangement.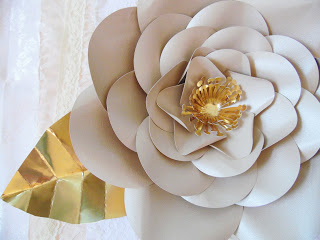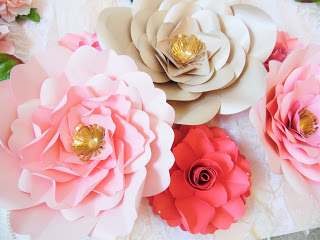 Step 5
Begin with the largest flowers first and lay them out till you are happy with the placement. Then glue them down. Be generous with your glue. Press firmly till dry.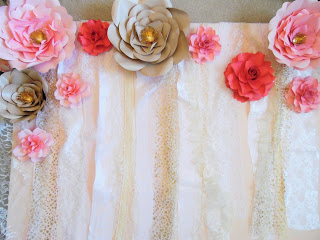 Step 6
This is where the silk flowers come in handy. Begin to fill in some of the spaces with your silk flowers and smaller paper flowers, like the Scarlet rose.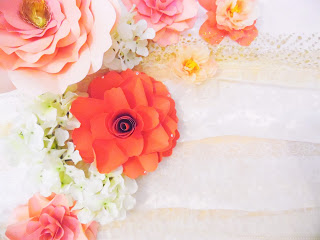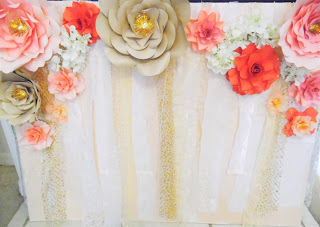 Step 7
Either using paper or silk greenery add in the desired amount of leaves.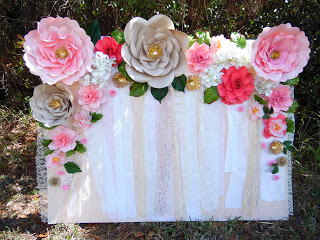 And that's it! Perfect easy decor item for any simple event!
UPDATED: After Hubby and I used this for our 5th wedding anniversary photos I had a friend who needed some decor for her event and went back and added some more flowers using an enlarged version of the 
anemone templates.  
Take a look!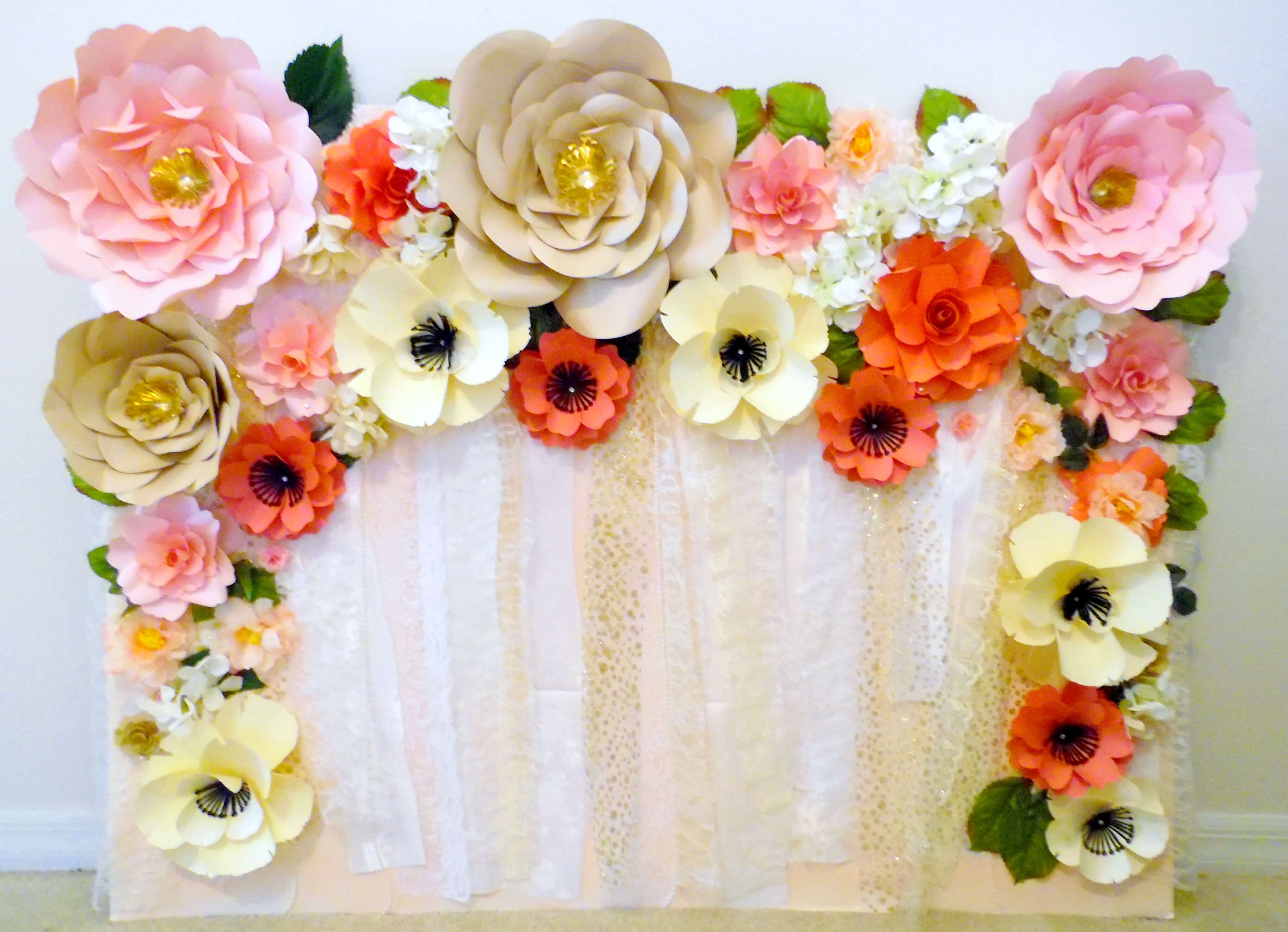 If you enjoyed this please share!
Discover More
Share what you've been up to by using #DIYwithAbbi. I would love to see your creativity in the works so flaunt your flower power magic! You are a huge source of my inspiration!
My mission is to inspire you to nurture the creative magic inside your soul – bringing you fun, easy to learn DIY projects, and quality template designs. Interested in more flower tutorials?! I've created dozens of signature designs for you to enjoy – starting with my best seller, The Art of Giant Paper Flowers, the Giant Flower Library and my shop of endless paper designs and flower templates.
Feeling overwhelmed? Start here with my tried and true Resource List!
Thanks for letting me pop into your day!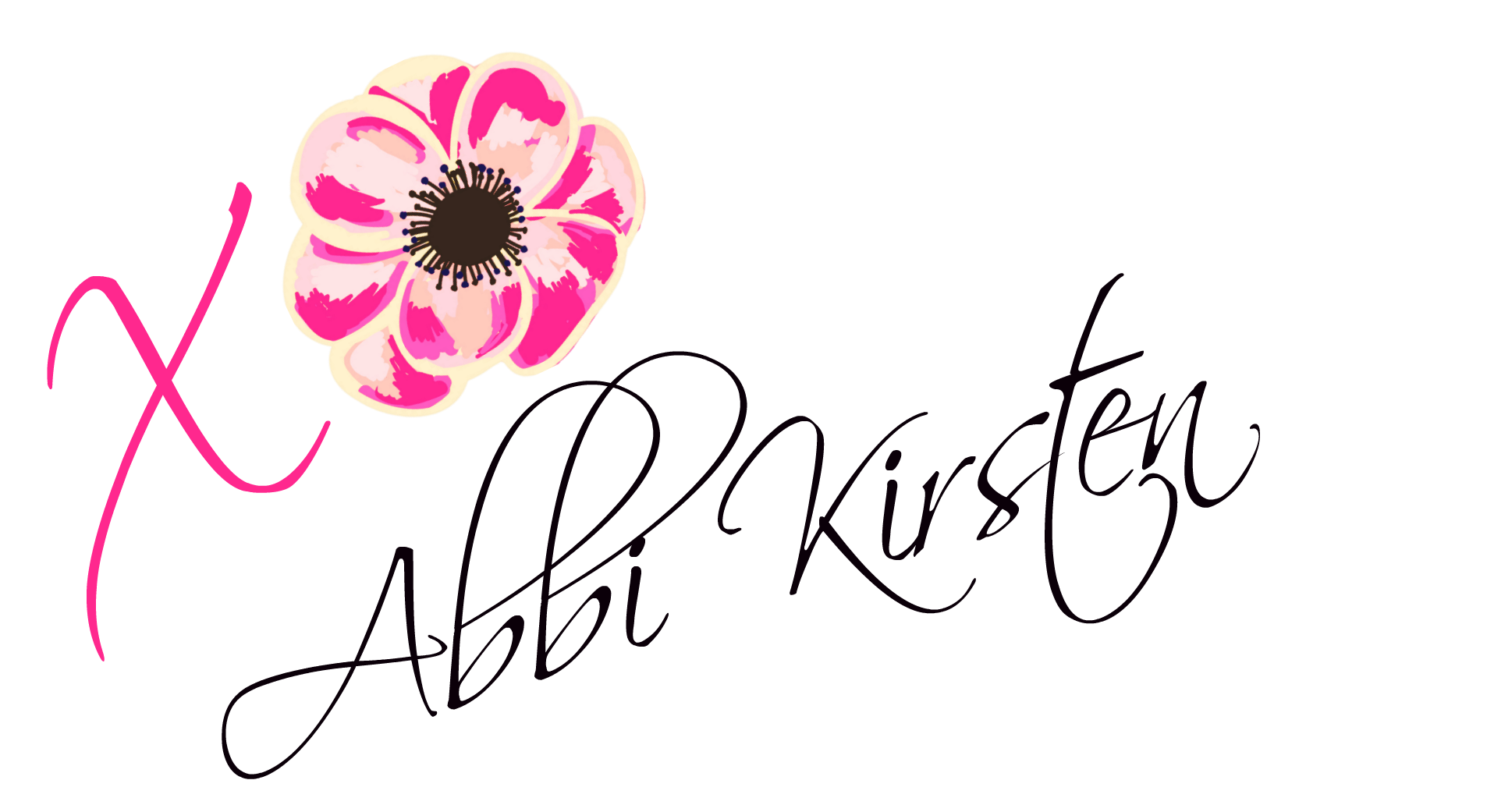 Favorite Supply Picks
Post contains affiliate links