How to Make Giant Poppy Paper Flowers
This post may contain affiliate links that won't change your price but will share some commission.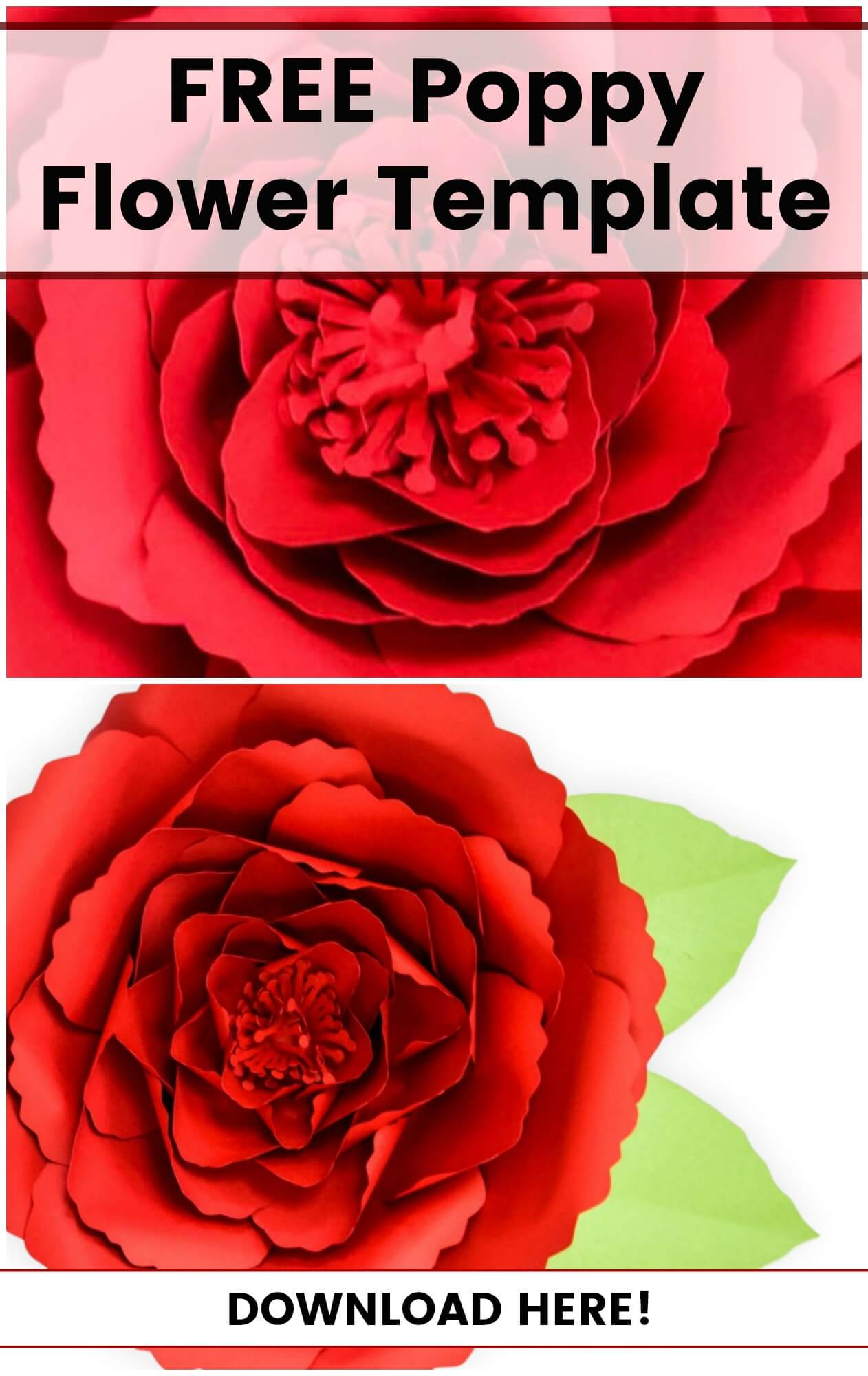 Free Poppy Paper Flower Templates
Every year I always add at least 1 new signature giant flower design to my free paper flower templates collection. While I have over a hundred affordable designs in my shop, I always enjoy giving away something new from time to time and I know that giant paper flowers are a favorite for my readers.
After all, you guys seriously blew me away when I tallied up that almost 3,000+ copies of The Art of Giant Paper Flowers have sold!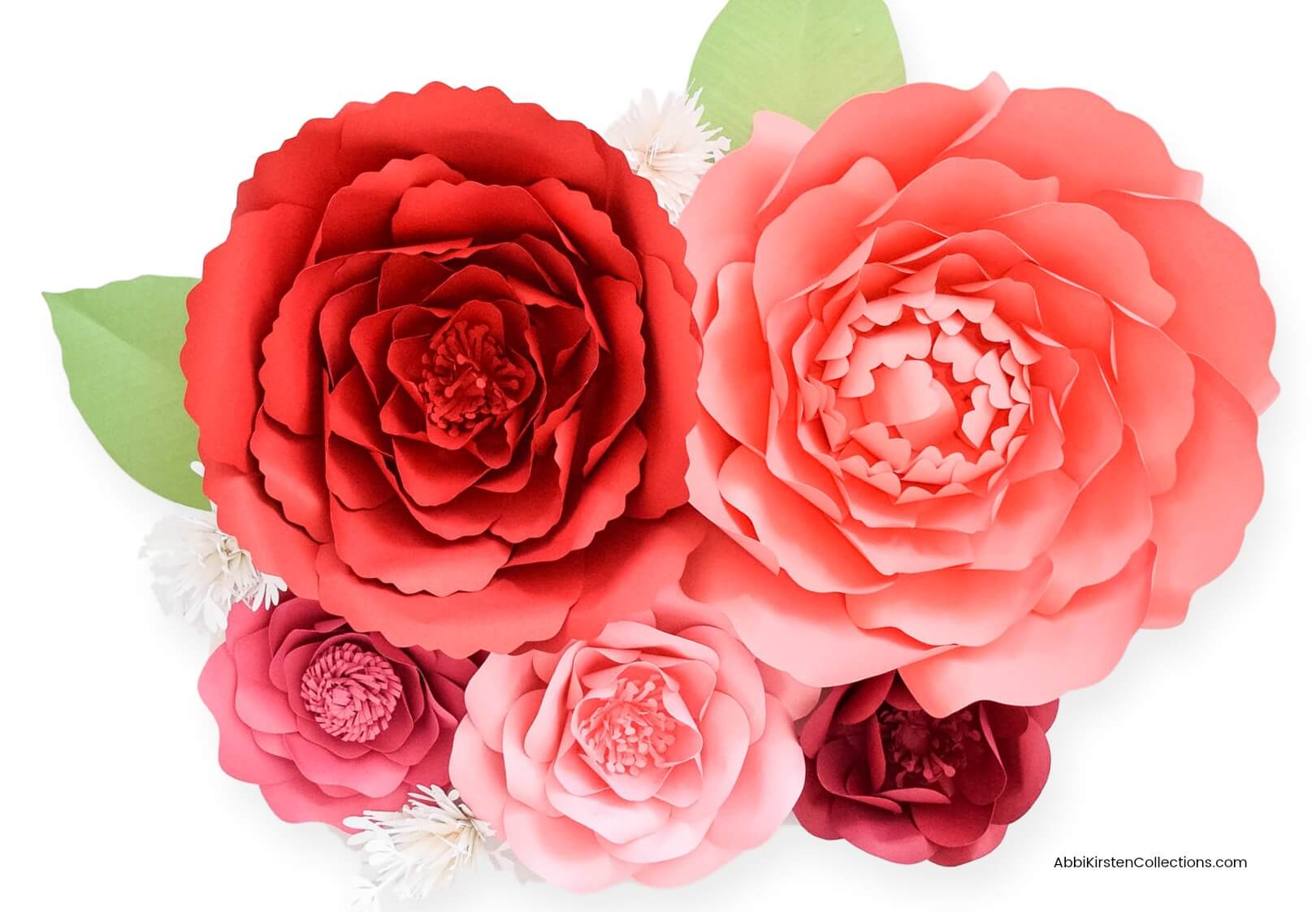 I recently revolutionize my craft space and decided to create an accent wall with bookshelves and storage in the back. I quickly noticed an empty space between the shelves and knew that paper flowers would be going there.
When I put something new on my walls that usually is a new paper flower design. Check out how they look below! And yes that vibrant teal is on my wall for real!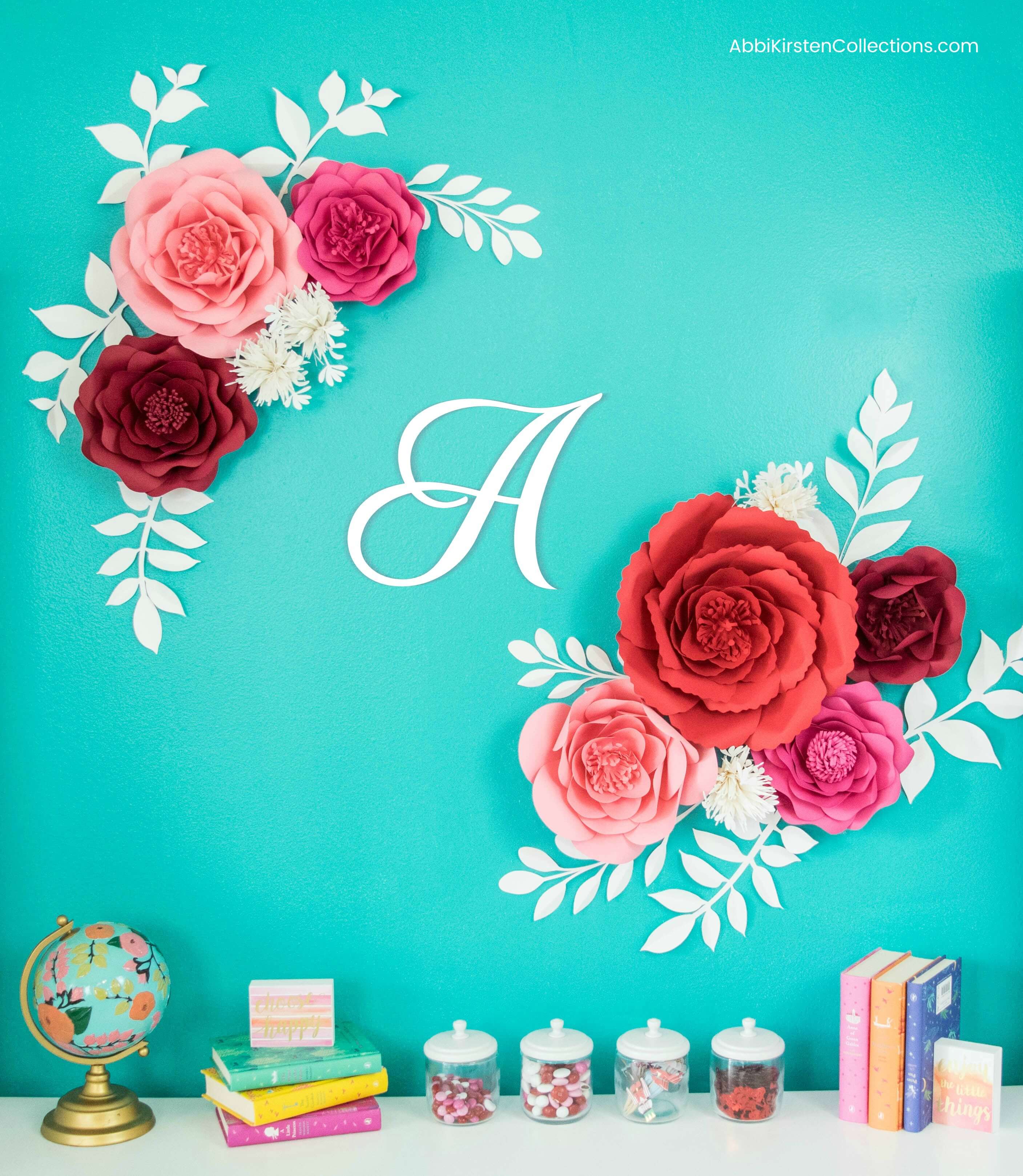 As a result of filling that empty wall space, my brand new Lottie-style poppy flower design is now available to you for free and with step-by-step video instructions just below! Not loving this style or want more? Shop here!
Leafy Vine Set, Leaf SVG Template
Giant Leafy Fern Vine- SVG Vine Cut Files
Jungle Safari Leaf Templates- Set of 8
Printable Tropical Leaf Template Set
Whimsical Vine Leaf Template
Elegant Vine Set of 6 Templates
Small Flower Leaf Stemming Base
Looking for roses? Check out my viral post, Free Cami Rose Paper Flower Tutorial and Template.
New Paper Discovery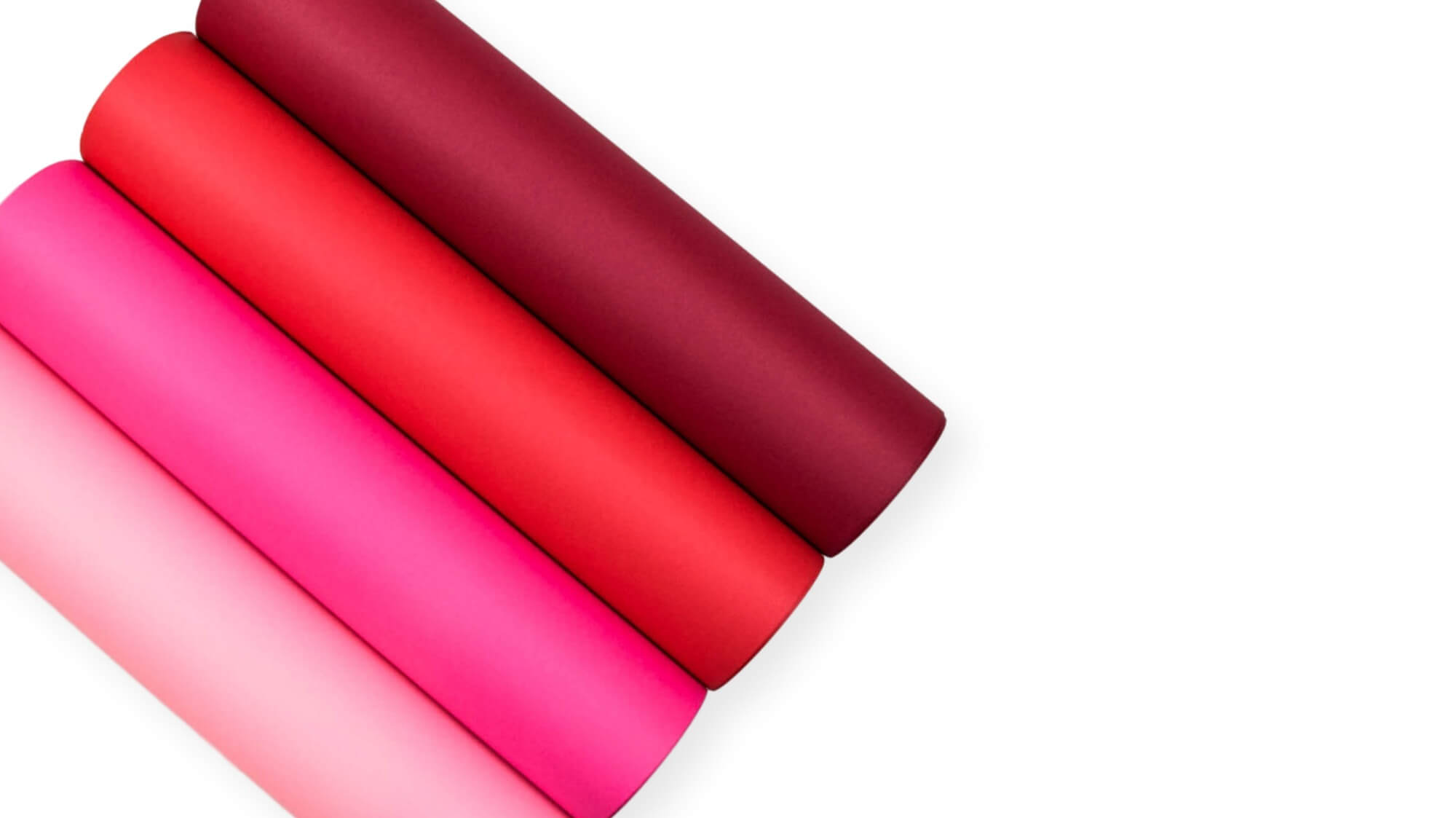 This tutorial is also special because I am introducing you to a different paper that I discovered works amazingly well for paper flower making.
Usually, I work with 65-pound cardstock for all my flowers and paper crafting, but I decided to try out Savage Universal paper rolls this time. To my delight, it worked great!
Savage Universal has a wide array of colors to work with, and my favorite part? They come in large rolls, so they are more budget-friendly for big projects!
I don't think there is any downside to using Savage paper for paper crafting, personally. If I had to be picky, maybe that fact that you have to cut it yourself. However, for me, this was an easy thing to do with my xacto knife and self healing crafters mat. Plus, you can measure more exact amounts of paper and produce less waste!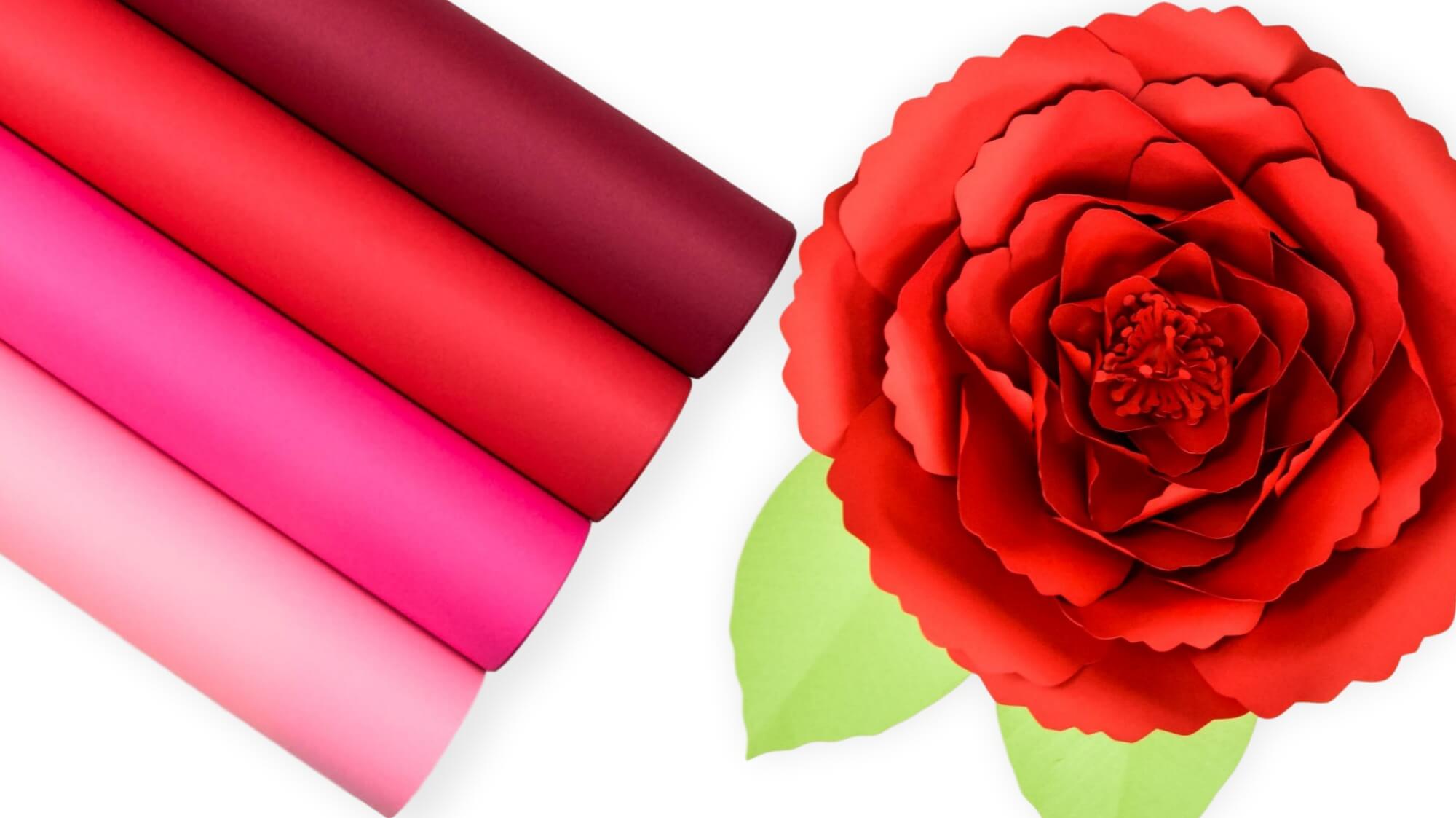 So if you are loving these free paper flower templates then let's do it!
Download this template in the subscriber library when you sign up for email. Follow the email's instructions to access.
Supplies for Making Poppy Paper Flowers
First, visit these links for all the supplies I used to create these poppy flowers and then take a look at the video tutorial below!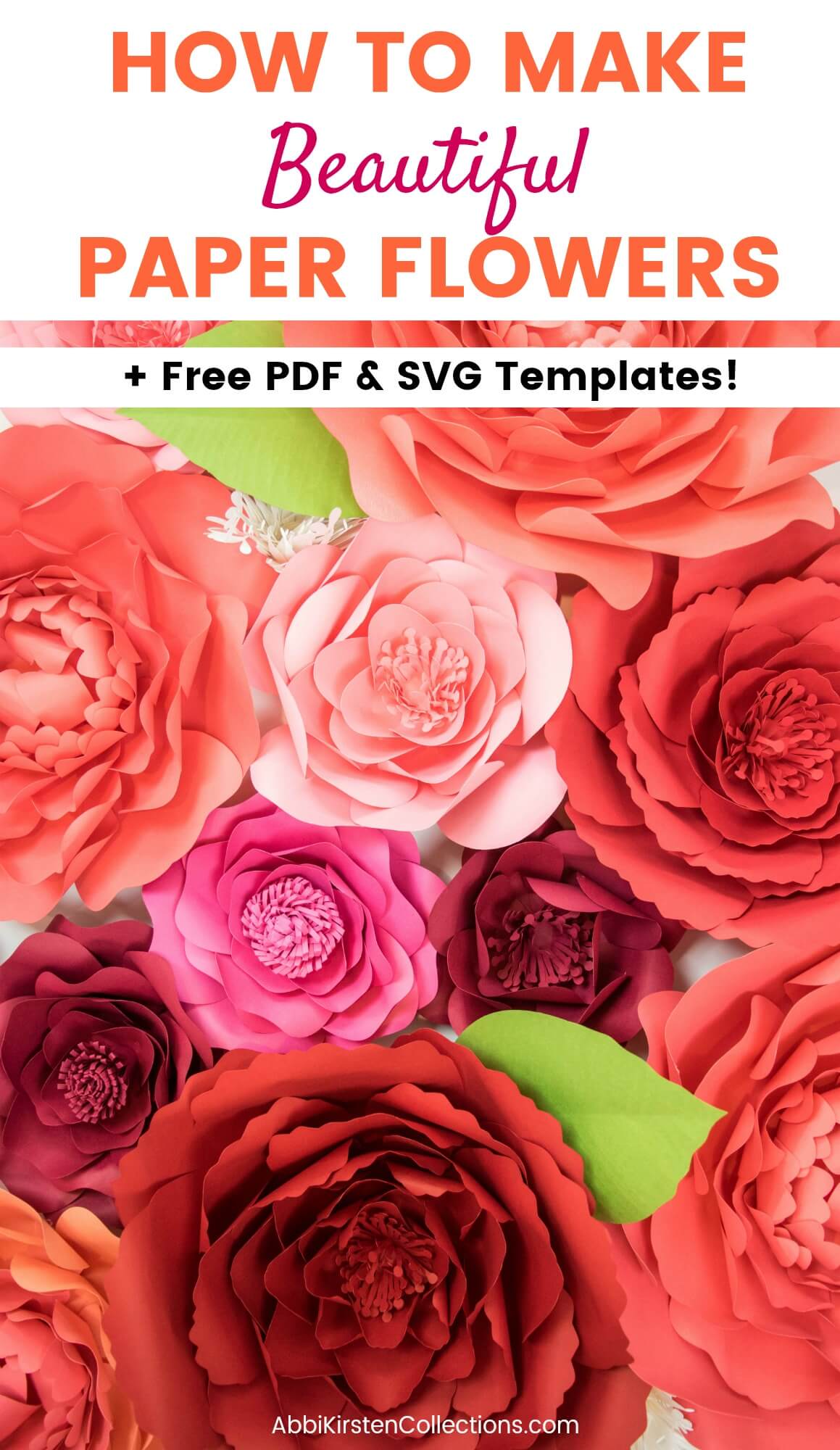 DIY Lottie Poppy Flower Tutorial
Follow my step-by-step tutorial for this paper flower below!
Poppy Paper Flower Tutorial
Learn how to make stunning Lottie Poppy Paper Flowers with this easy-to-follow video tutorial! These flowers are perfect decorations for just about any occasion.
Materials
Lottie Poppy paper flower template
Savage Universal paper rolls
Instructions
DIY Lottie Poppy Flower Tutorial
Follow my step-by-step tutorial for this paper flower below!
More Craft-spiration!
I believe the more creativity you use the more you have! My designs are created with simplicity, color and crafty fun in mind. If you haven't yet be sure to join the subscriber community to gain access to all my freebies!
For further color crafts and inspiration, join me on Instagram & Facebook.