Paper Poinsettia Lighted Christmas Garland
This post may contain affiliate links that won't change your price but will share some commission.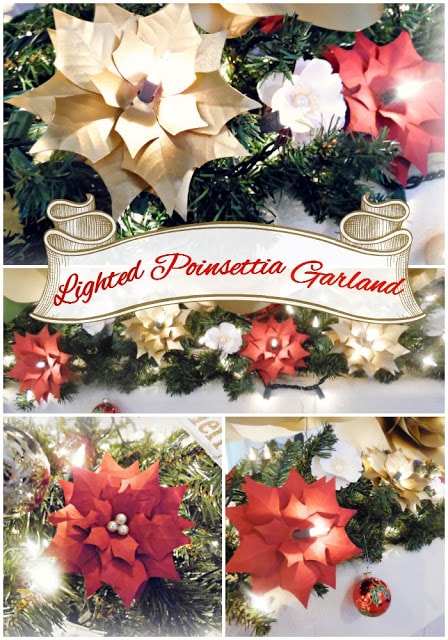 How to Make Lighted Poinsettia Garland – Step by Step Tutorial
We are moving on to week two with our DIY Christmas Decor Ideas!
Last week I showed you how to deck out your paper flowers or any old ornament or object in gold spray paint to give it new life. If you missed it check it out here, Golden Christmas Inspirations.
This week I'm sharing a lighted paper poinsettia garland. These are great for mantels or Christmas trees!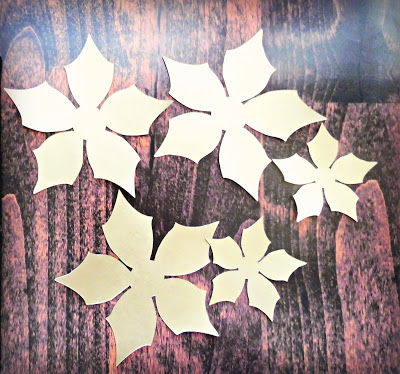 The version I'm showing here are the same templates as the free ones except I shot this tutorial without the intention of using it with the lights so the only difference is the hole is the center.
There is also a full video tutorial for building the original poinsettia below.
If you are making the garland just glue around the hole and follow the same steps.
RELATED POSTS
Step 1
You will need 3 large petal cuts and 2 small as shown
.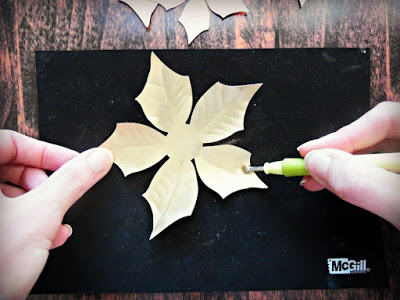 Step 2
Use your rolling tool to create veins on all the petals.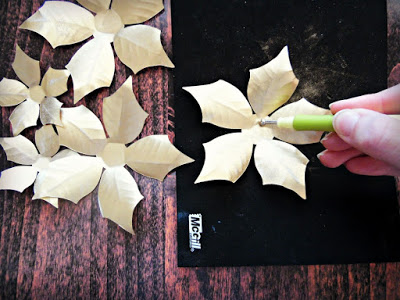 Step 3
Then flip them over and roll the center to make the petals stand up.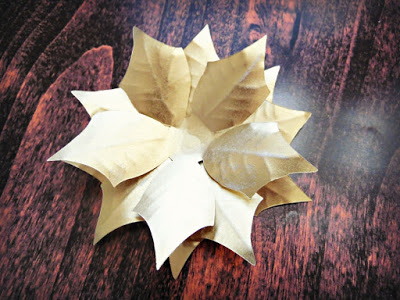 Step 4
Layer the first 3 pieces on top each other alternating petals.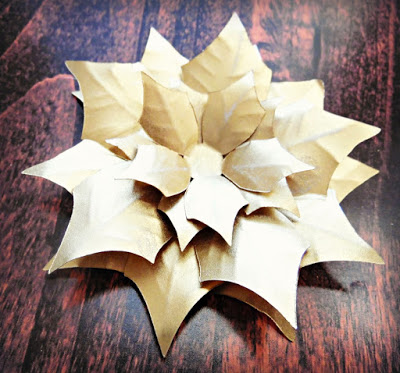 Step 5
Add to the two smaller petal cuts.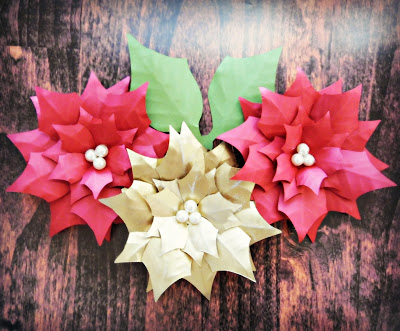 Step 6
If you are not doing the lighted garland then you can add some pearls as center accents.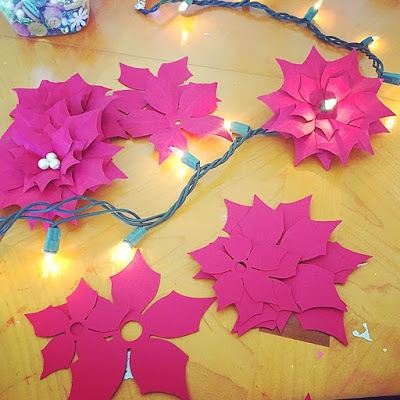 If you are doing the lite garland then simply push the flower over the light threw the circle.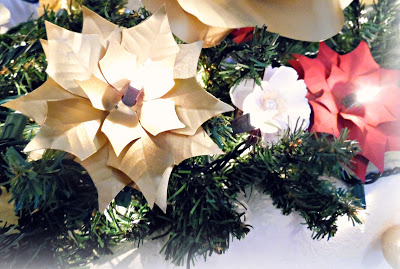 Lay it on your mantel, or wrap around your Christmas tree or a wreath!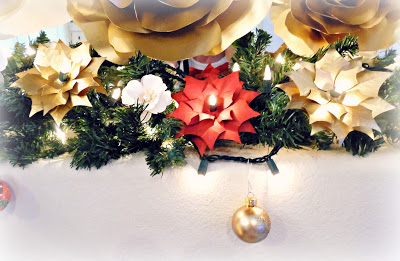 Do you have any other ideas about how to use this garland? Share with me in the comments!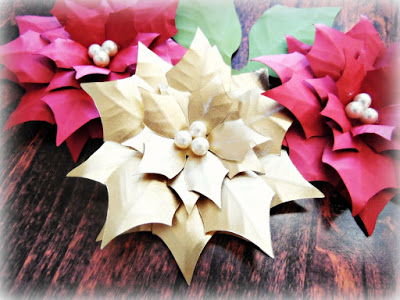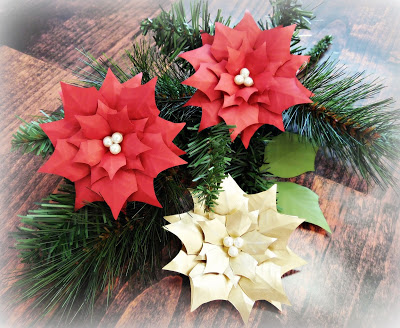 Discover More
Share what you've been up to by using #DIYwithAbbi. I would love to see your creativity in the works so flaunt your flower power magic! You are a huge source of my inspiration!
My mission at Abbi Kirsten Collections is to inspire you to nurture the creative magic inside your soul – bringing you fun, easy to learn DIY projects, and quality template designs. I share a variety of projects but specifically love paper crafting and paper flowers. Interested in more flower tutorials?! I've created dozens of signature designs for you to enjoy – starting with my best seller, The Art of Giant Paper Flowers, the Giant Flower Library and my shop of endless paper designs and flower templates.
Feeling overwhelmed? Start here with my tried and true Resource List!
Thanks for letting me pop into your day!