12 Adorable Free Valentine's Printables for Kids and Adults
This post may contain affiliate links that won't change your price but will share some commission.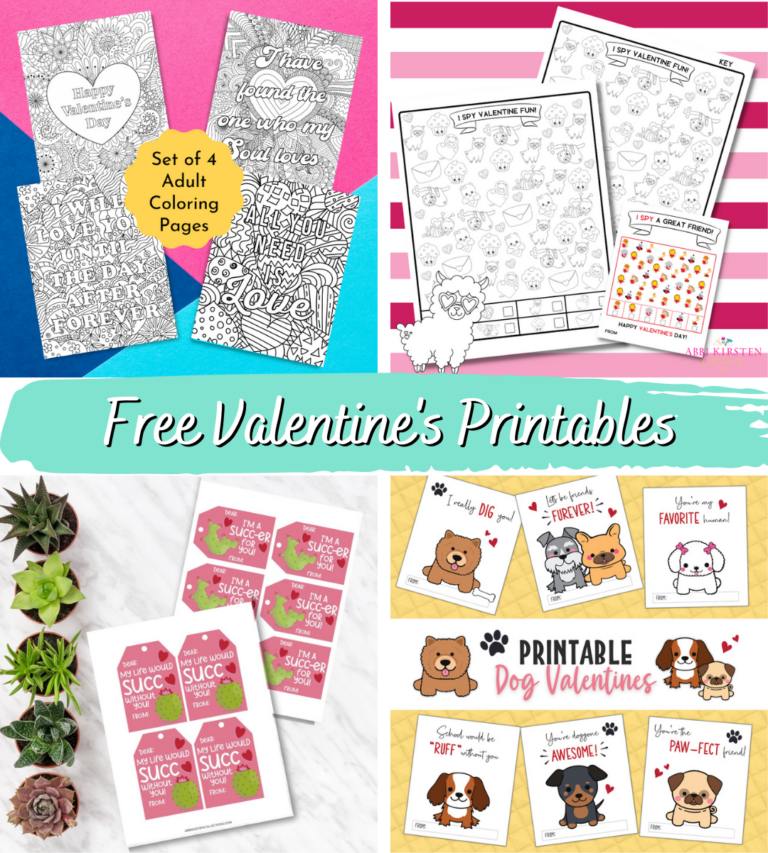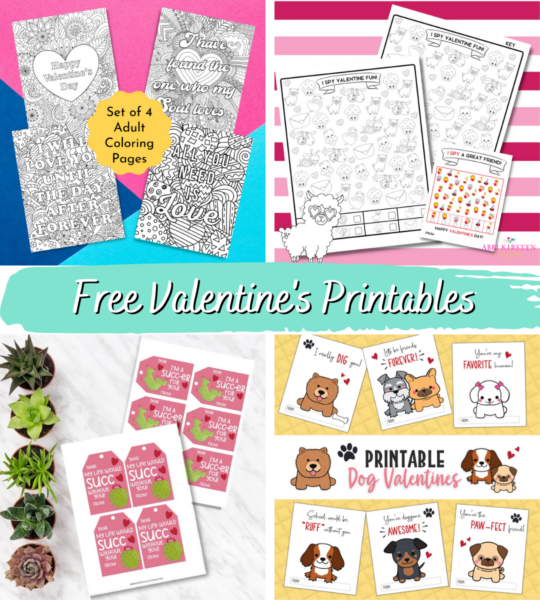 I think that Valentine's Day brings some of the cutest printables and crafts. If you are searching for some free valentine's printables for kids or even as an adult, I have a great list of free printable valentine's cards and coloring pages to enjoy!
Download Free Valentine Printables
Each of the free printables below is available inside our Freebie Vault.
Download these free printables by signing up via the form below. Enter the Vault once you set your password via the email sent to you. Then find each design by searching at the top with each design number located under each image below.
If you are already a member, log in right here and find it by searching 'valentine' or design number. Need help entering the Vault? Read this helpful post here. 
Each one of the printables below can be printed and cut with a pair of scissors or you can follow a Print Then Cut process and have your Cricut machine do it for you. Here is a video tutorial on how I print then cut the doggie valentines, which are featured below. You can follow the tutorial for any of the free valentine's printables below.
Under the Sea Coloring Printable Valentine's Cards
First, we have these under-the-sea characters such as starfish, sharks, turtles, and whales that are fun to color and gift to each valentine. You can tape candy to them or even leave these cards uncolored and gift crayons with them for a non-candy valentine card. Log into the Freebie Vault and search design #466.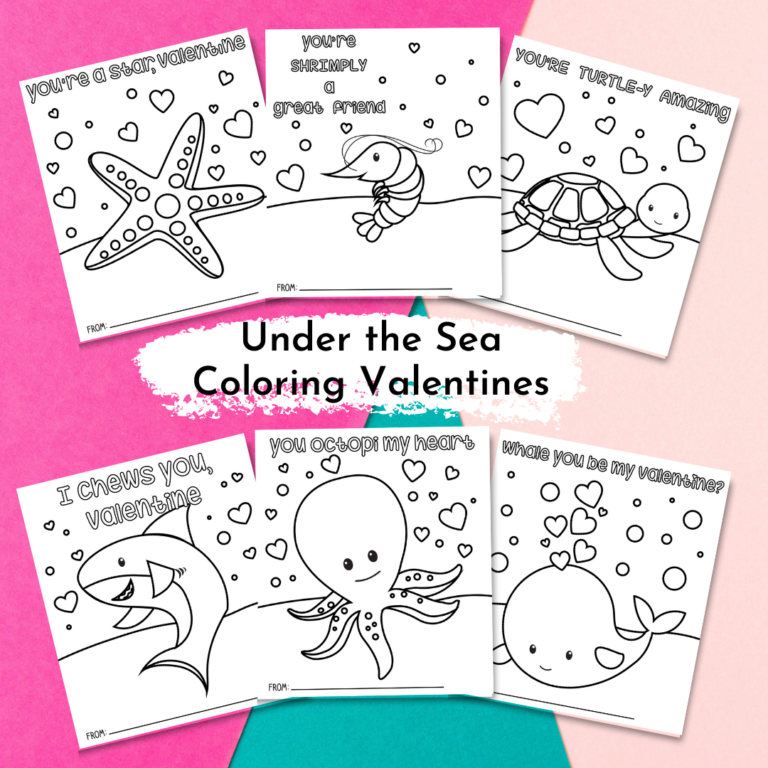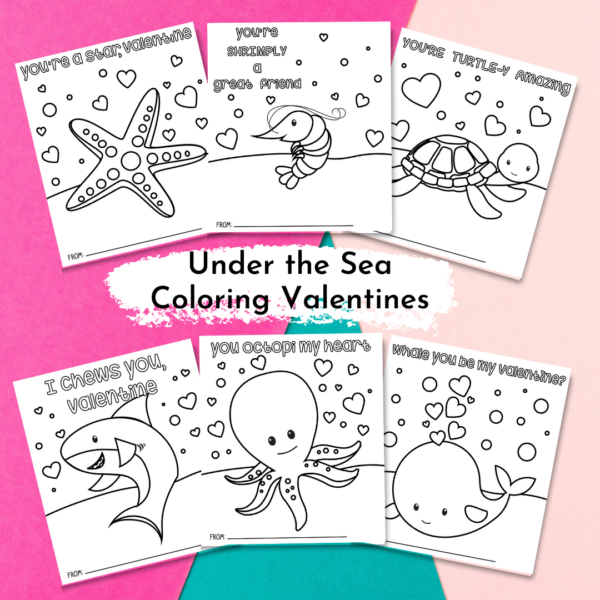 Doxie Valentines Printable Candy Boxes
Not only are these Valentine's Day free printables full of cuteness for all you pet lovers, but they are perfect for filling with candies! I have various prints and doxies, as well as a version you can use with your Cricut to create a transparent window cut out to see the candy peak through!
But if you don't have a cutting machine, don't worry. These are super simple to cut out by hand with printable PDF files.
Download 2 of these doxie printable valentine boxes for free here, design #51.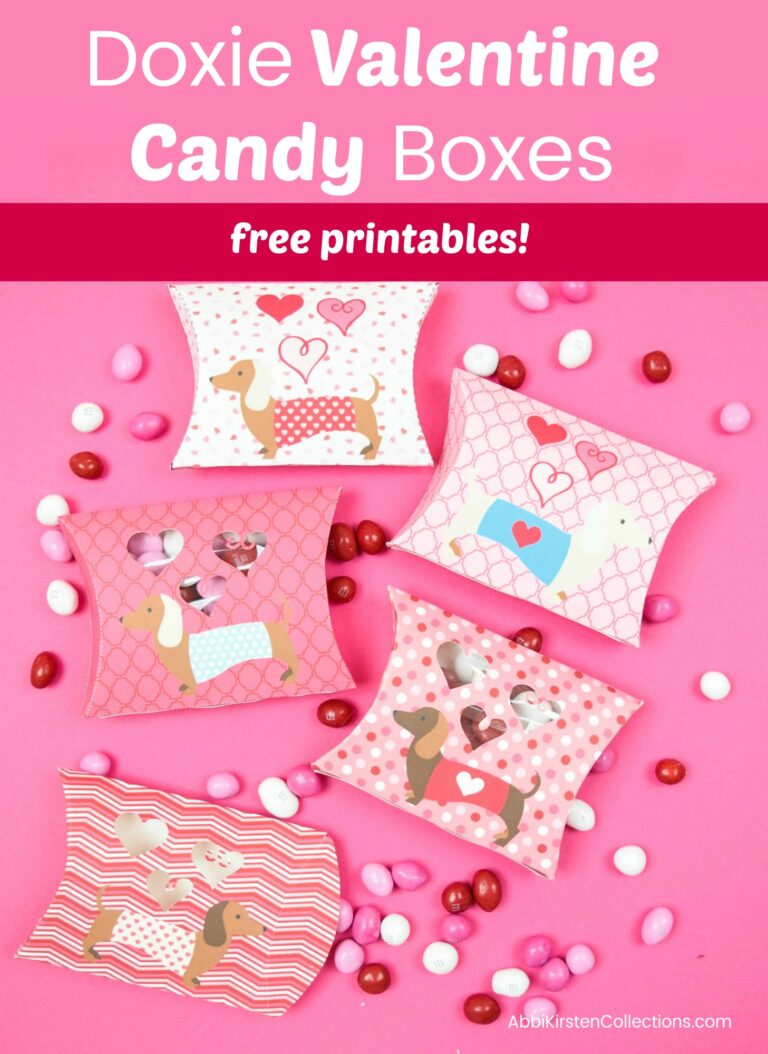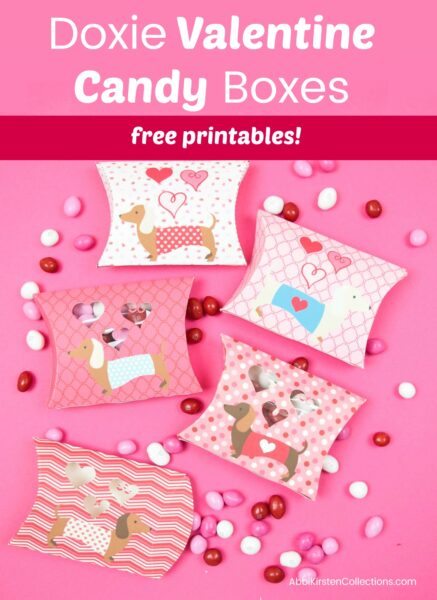 Jungle Animal Coloring Valentine's Cards
Monkeys, giraffes, elephants, oh, my! These jungle Valentine cards are perfect for customizing with color or gift as an activity card. Get the jungle animal printables in the Vault, design #464.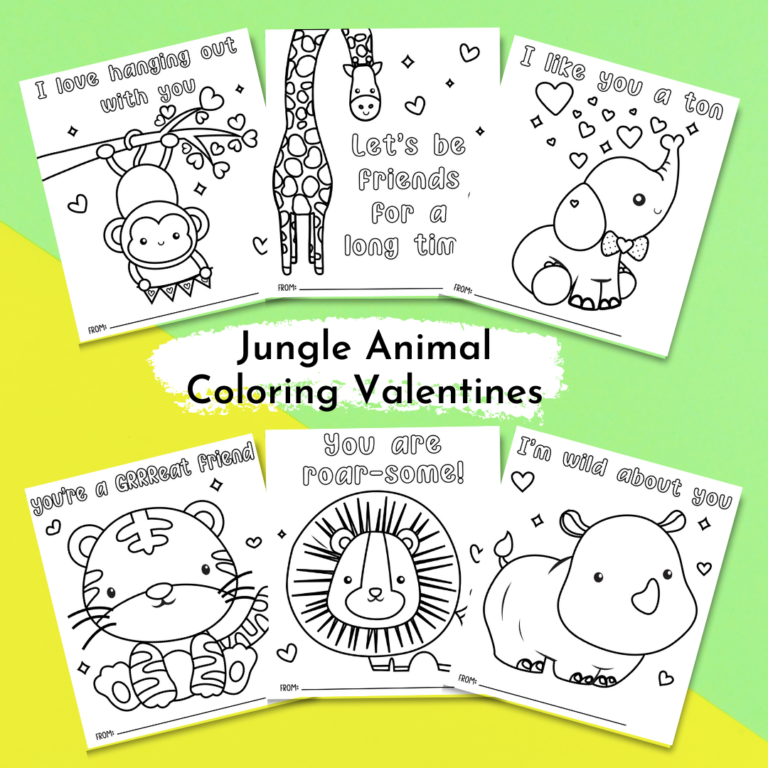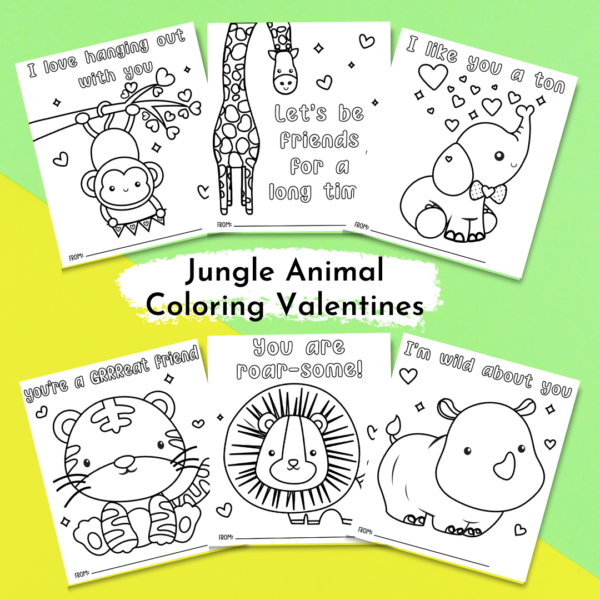 Cat and Dog Printable Valentines
Who doesn't love puppy dogs and kitty cats? Capture your love for pets with this set of 6 pet card printables. I have also included a perfect collection for coloring or opt to print then ready to be used! Get the ready-to-print and coloring version of these puppy and kitty valentine printables in the Freebie Vault, design #124.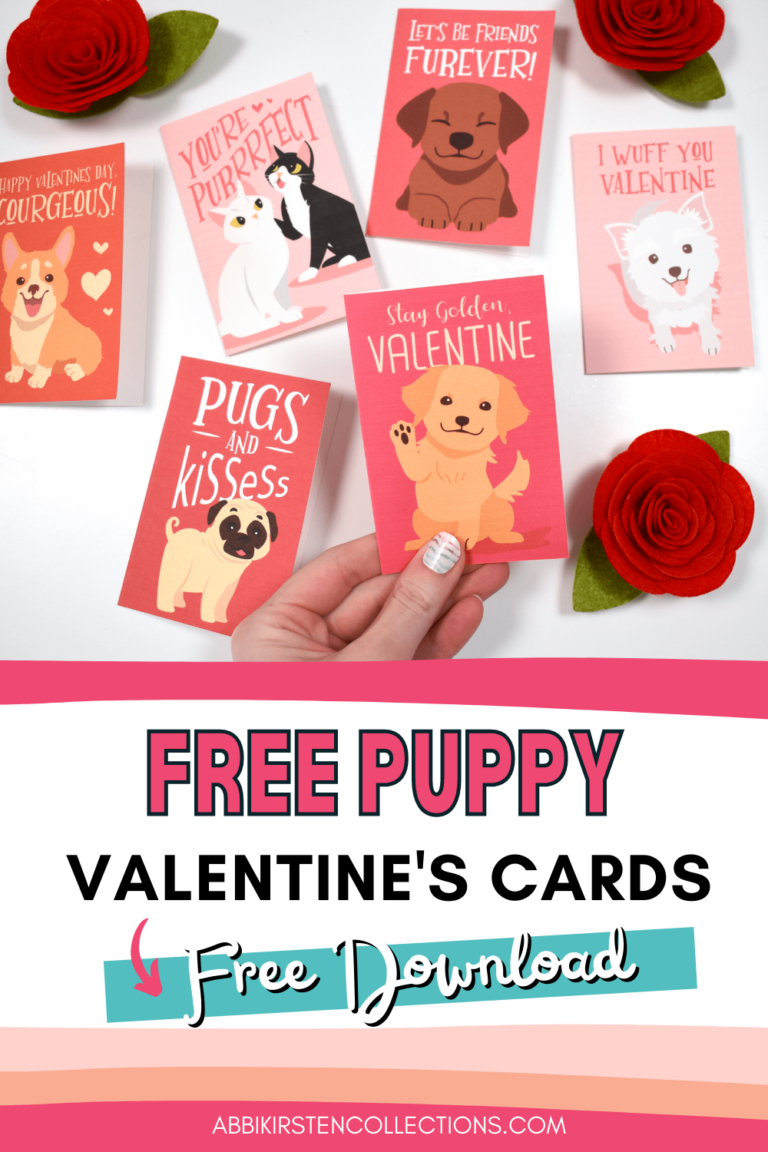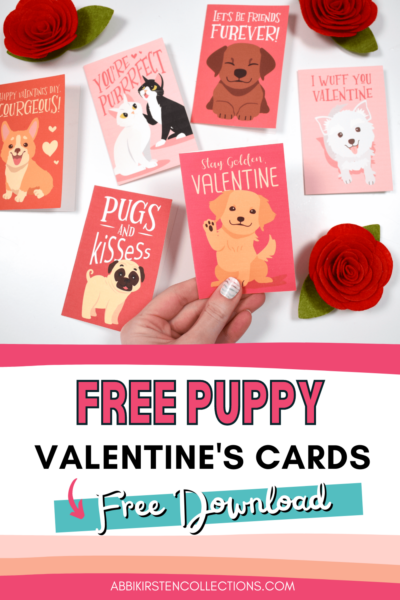 Dinosaur Coloring Valentine's Cards
If you have a little one who loves dinosaurs, these coloring cards will be the perfect valentine for them to gift. Print the free dinosaur valentines in the Freebie Vault, design #455.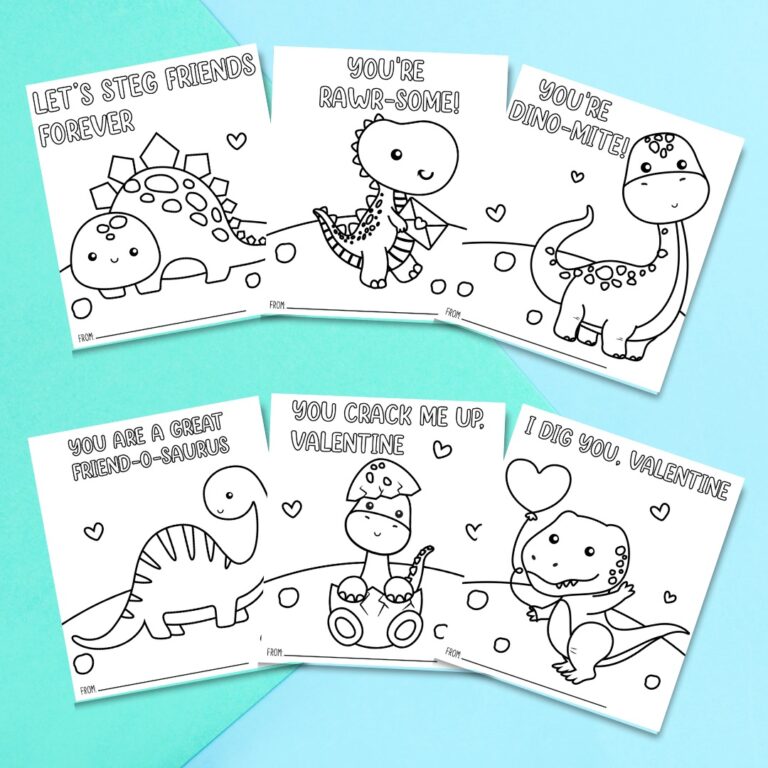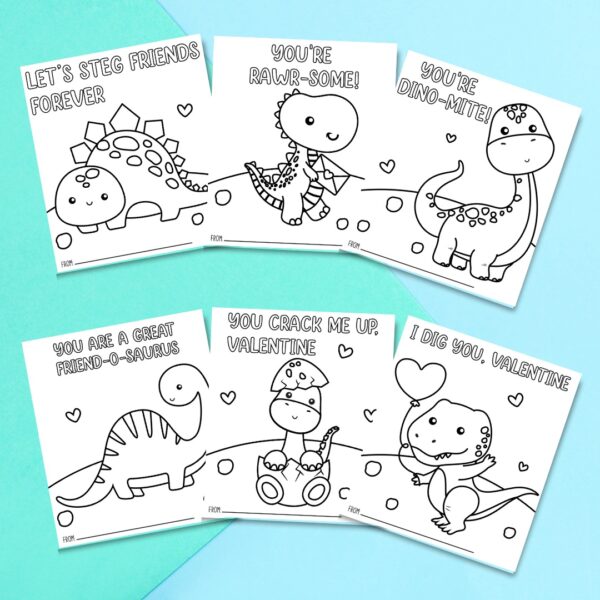 Dog Printable Valentines
These puppy dog printables are one of many puppy-related crafts on my site. If you want an extra special dog, valentine, check out my pet candy holders here!
It's super easy to add a lollipop to these puppy printables as a fast and easy valentine's gift. Download them here, design #452.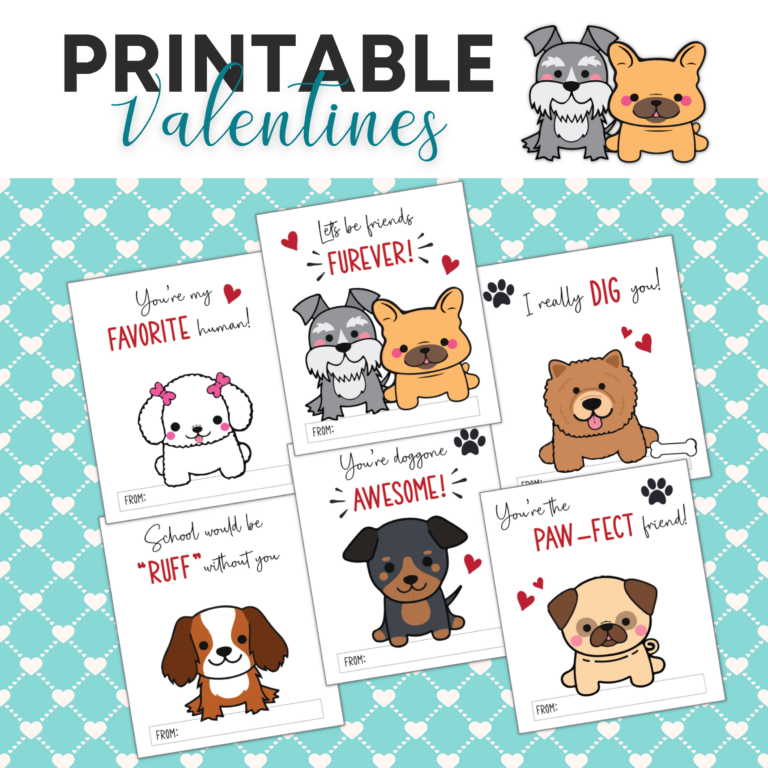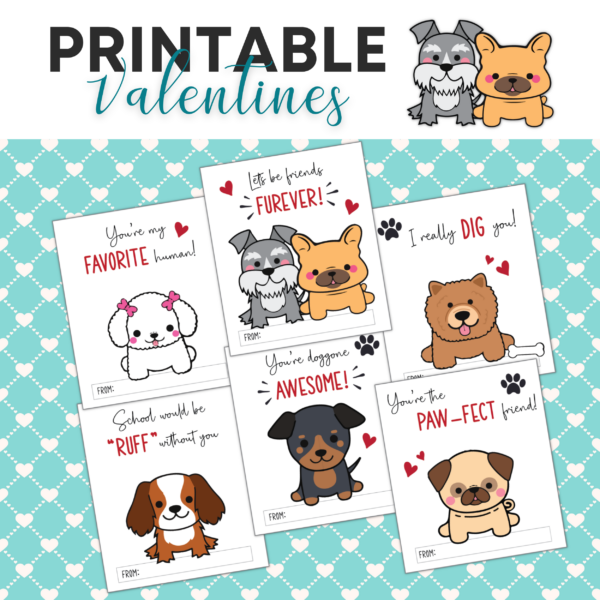 iSpy Valentine Kid Activity Printable
These iSpy printables are the perfect activity worksheet for kids on Valentine's Day. You can also print my mini iSpy cards to give as cards! Find both in the Freebie Vault, design #463.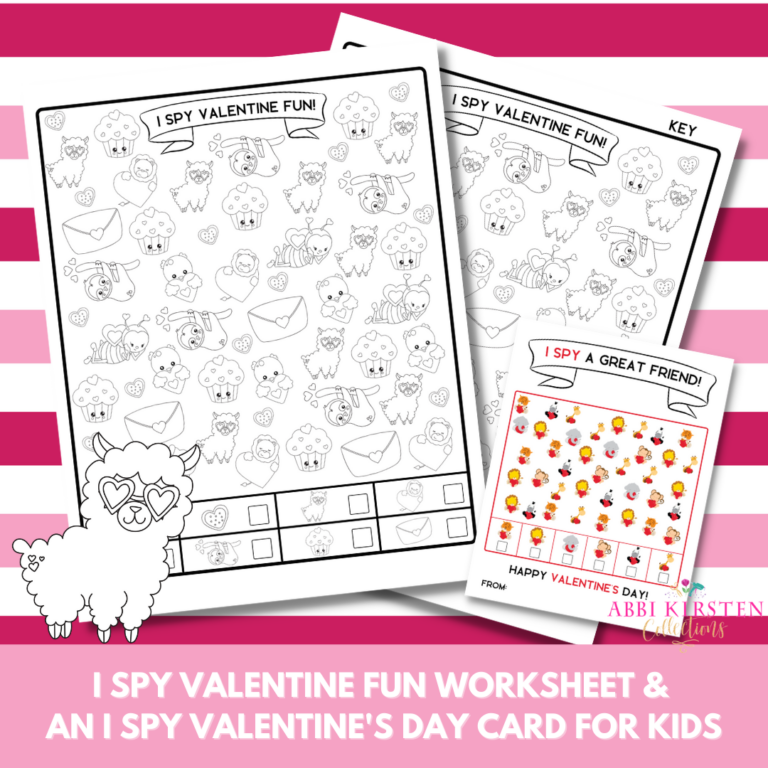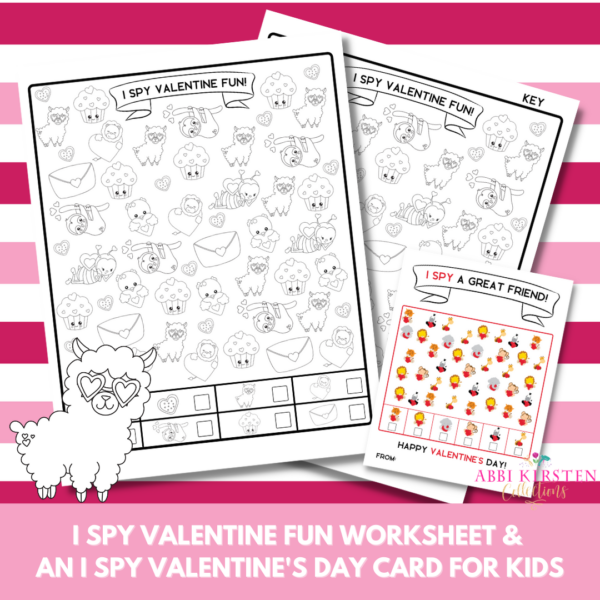 Succulent Valentine Gift Tags
If you are a fan of succulents, you will love our printable succulent valentine's gift tags that can adorn any gift with some funny puns. Get these succulent valentine's printables here, design #457.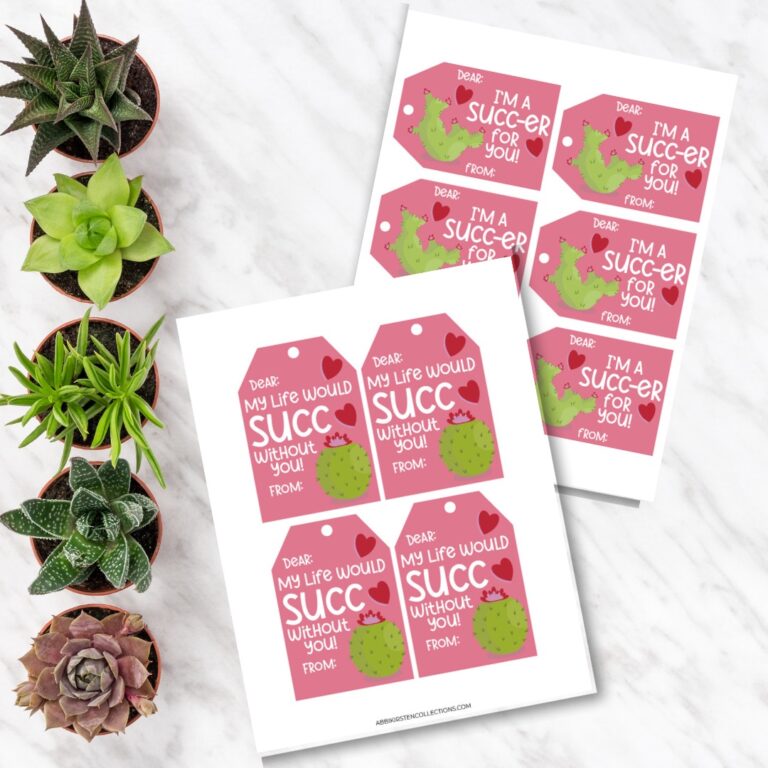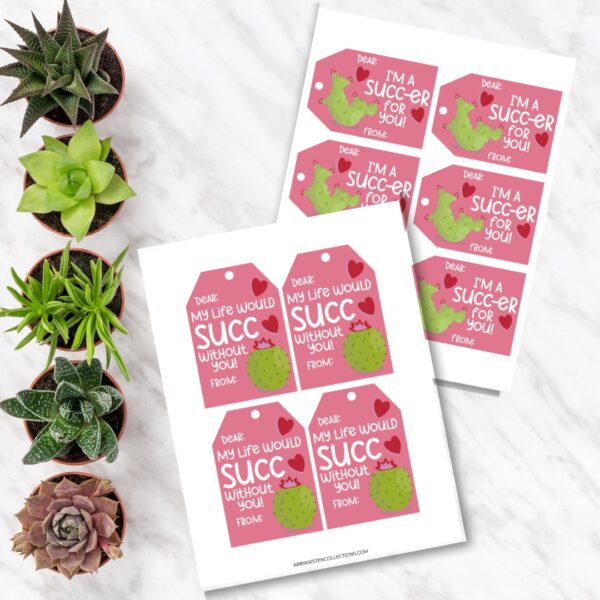 Adult Coloring Printables for Valentine's Day
These valentines coloring pages are a great printable with Valentine's theme for those who love to color. Download the valentines coloring pages for adults in the Freebie Vault, design #470.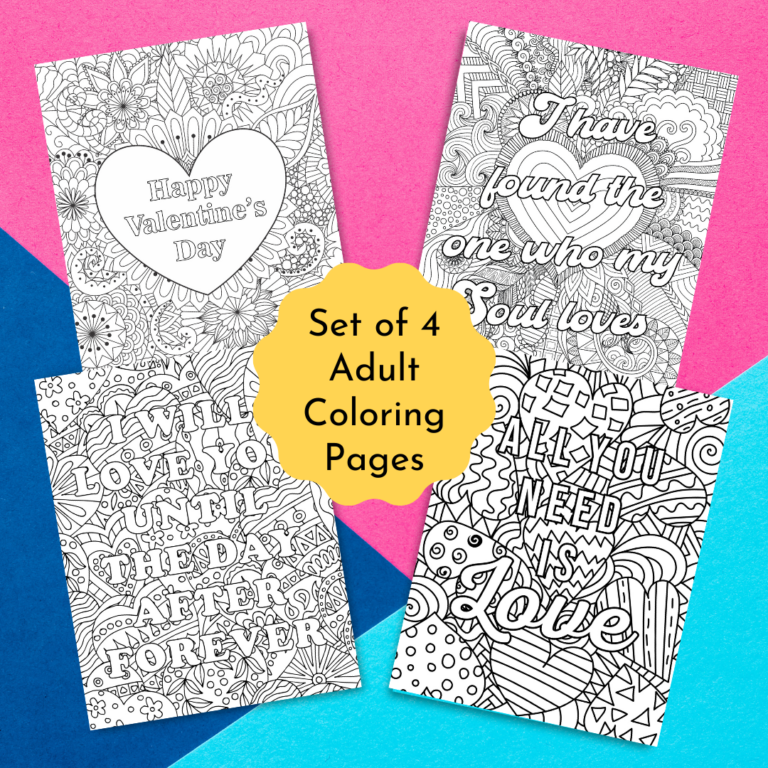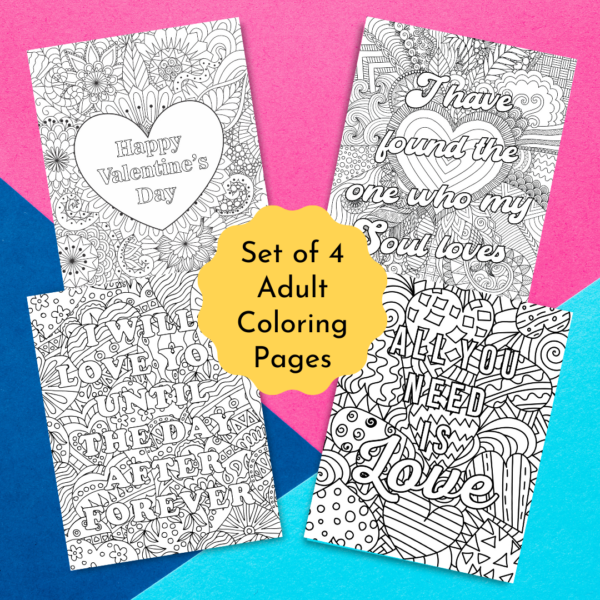 Sloth Coloring Valentine's Cards
I'm not quite sure when sloths caught on or become such a cute animal to love, but I couldn't resist including some lovable sloth coloring cards. Find these sloth valentine cards in the Freebie Vault design #465.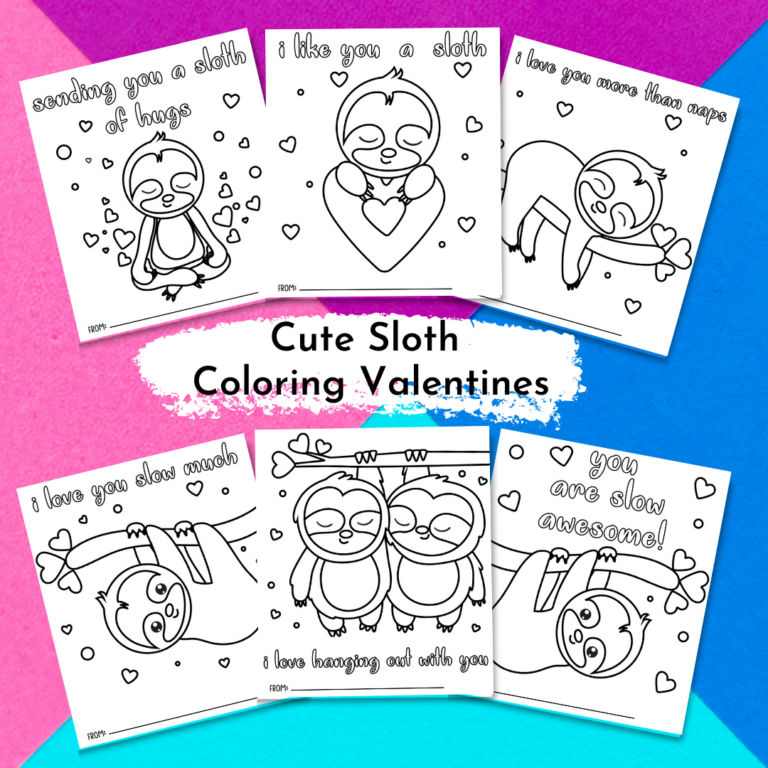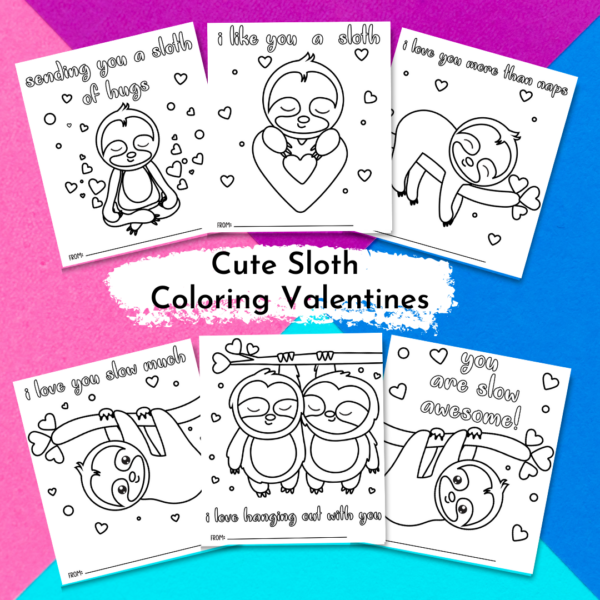 Kid's Monster Valentine Printables
Your kids are sure to love gifting these not-so-scary monster valentine printables. Download the set of 8 monster valentines by searching design #55 in the Vault!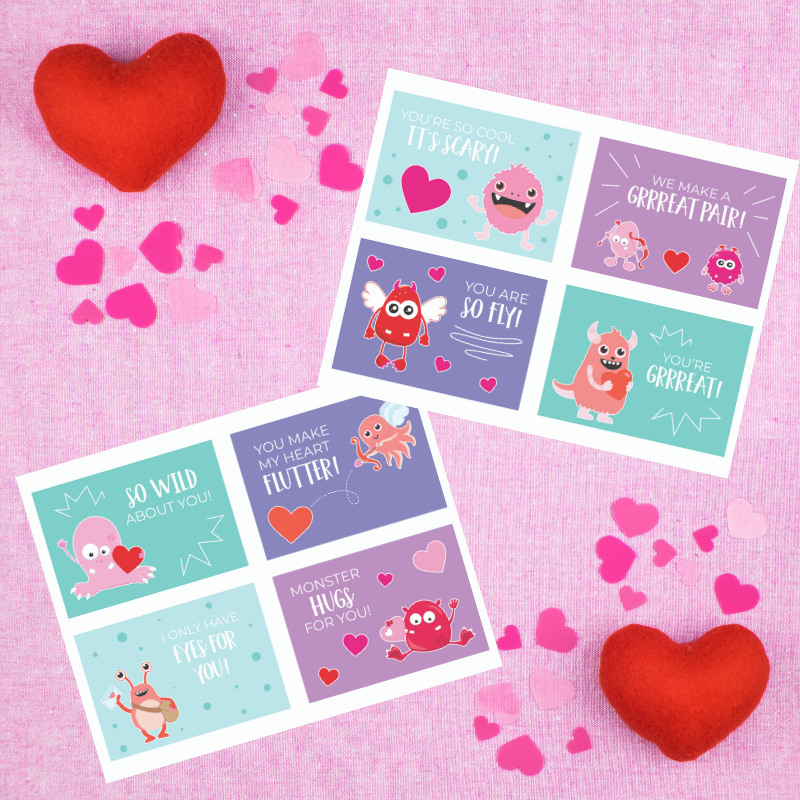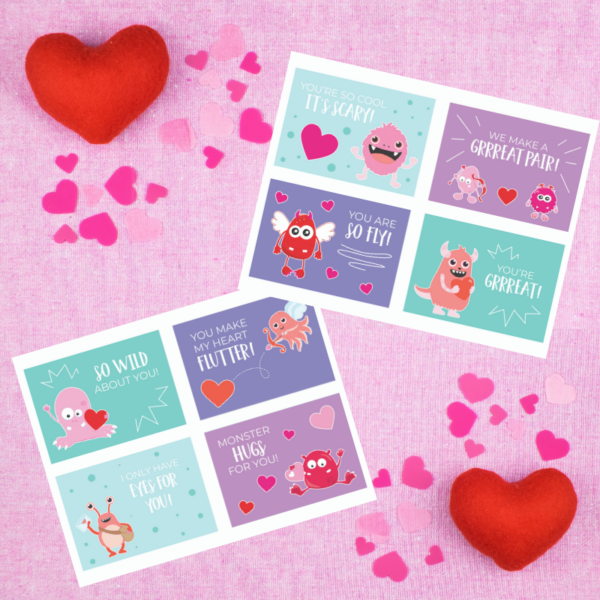 EOS Lipbalm Valentine Printables
I love creating valentine's printables and gifts that do not involve candy. These colorful EOS lip balm printables are a creative and unexpected way to gift some love for a friend or sweetie's lips. Find these EOS lip balm printables in the vault #design 121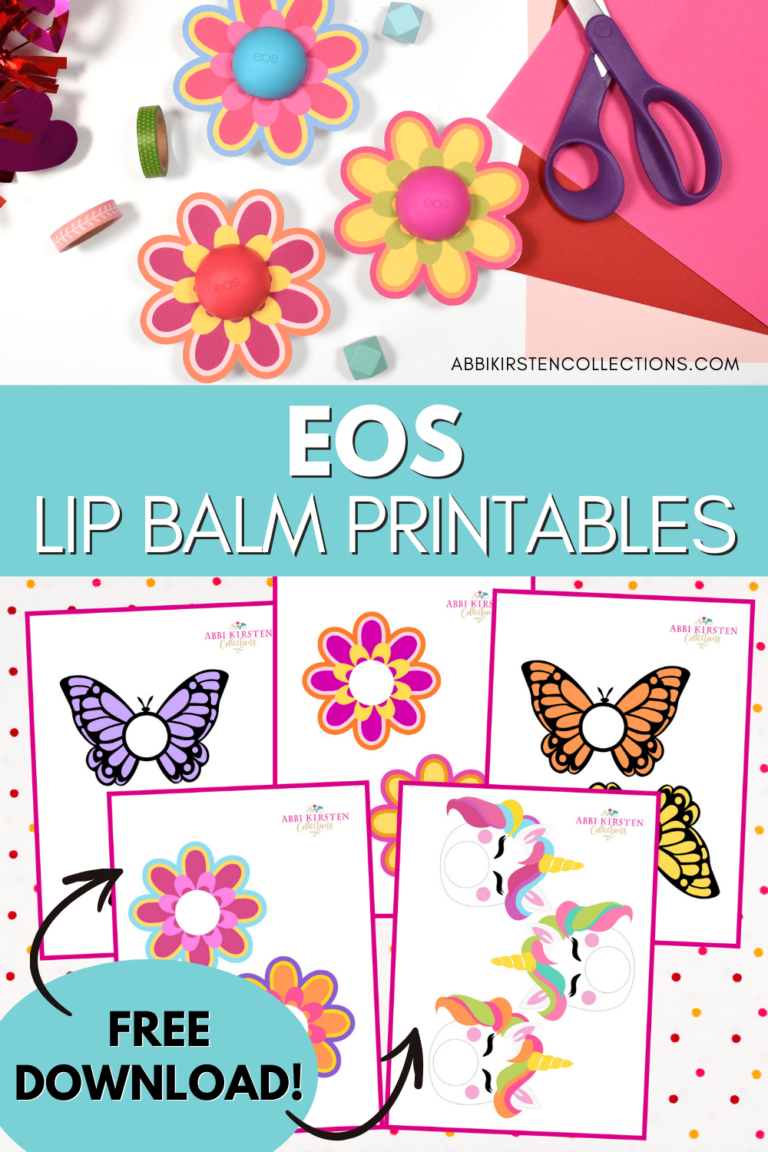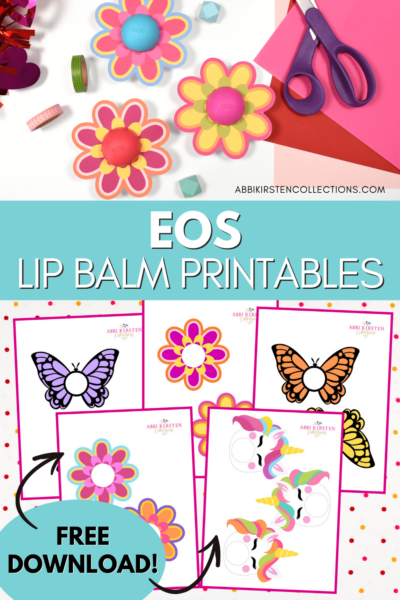 Free February Planner Stickers
This printable is a bonus and not exactly valentines printable for gifting, but it's a great addition to Valentine's printables. Get it here in the Freebie Vault, design #469.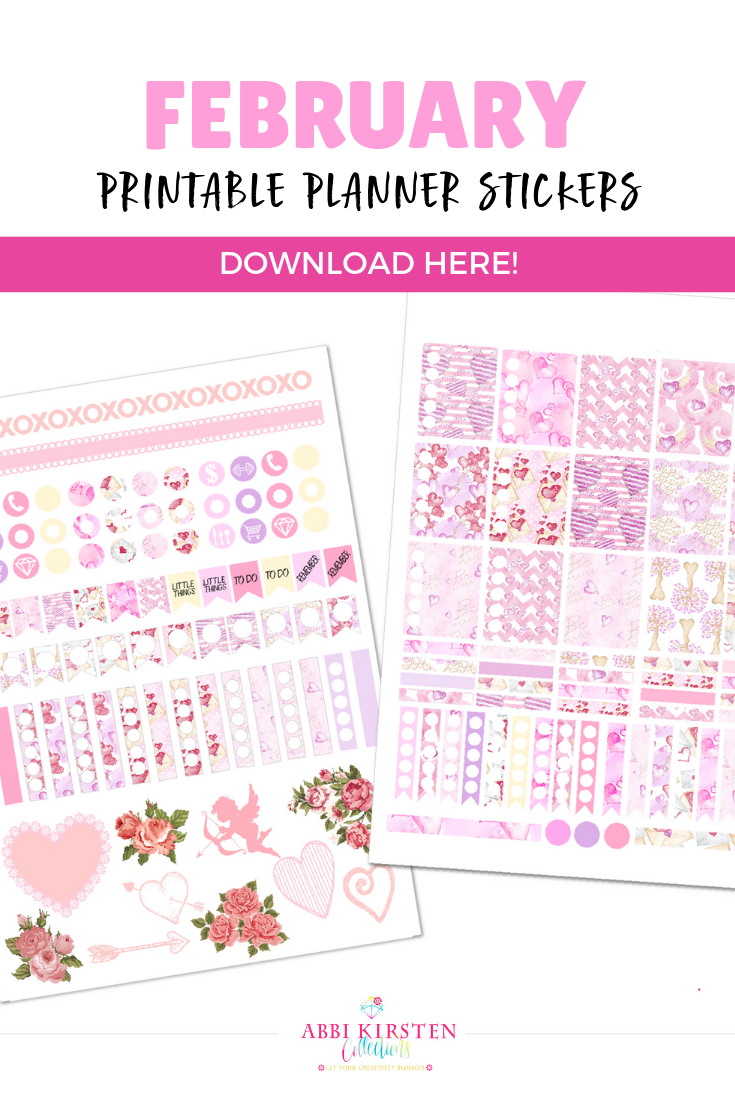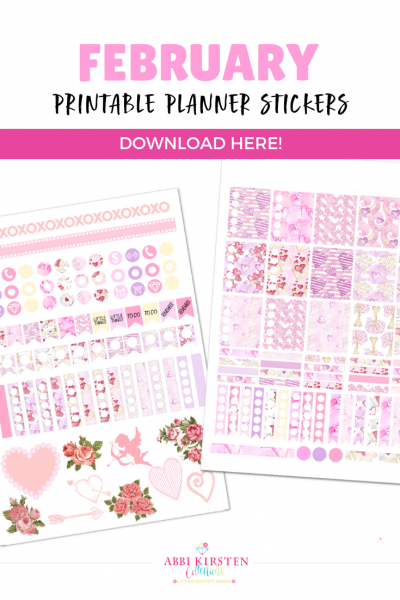 You May Also Love – Premium Valentine's Printables
In addition to all the free valentine's printables above, there are lots more premium designs in the Abbi Kirsten Collections Member Vault! Check out a few below.
Emoji Food Pun Printable Valentines
Everyone loves a good pun card for Valentine. Download this set of 9 food emoji printable Valentines and include a special treat with them! These cute food emojis are design #467 in the Member Vault.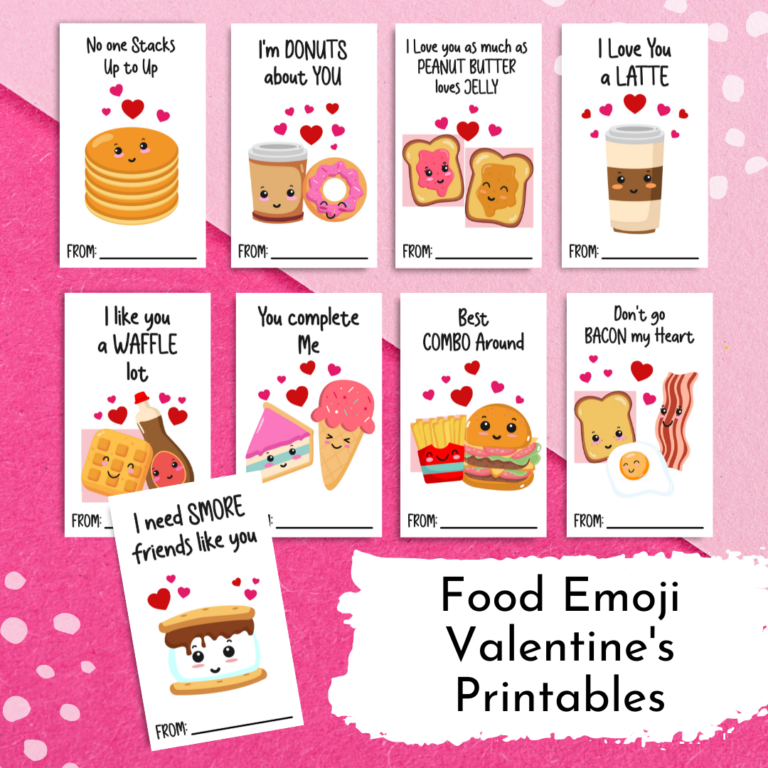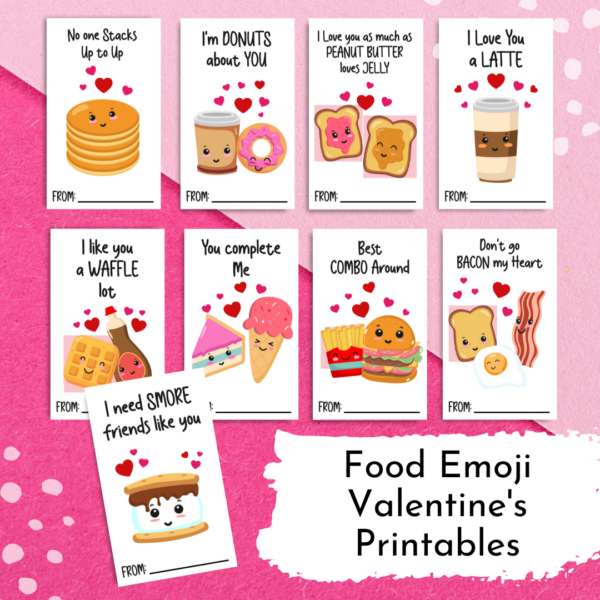 Gnome Printable Valentine Cards with Heart Chocolates
Do you know someone who loves gnomes?! Then these chocolate heart gnomes are perfect for Valentine's gift! Get all 6 gnome valentines printables in the Member Vault design #468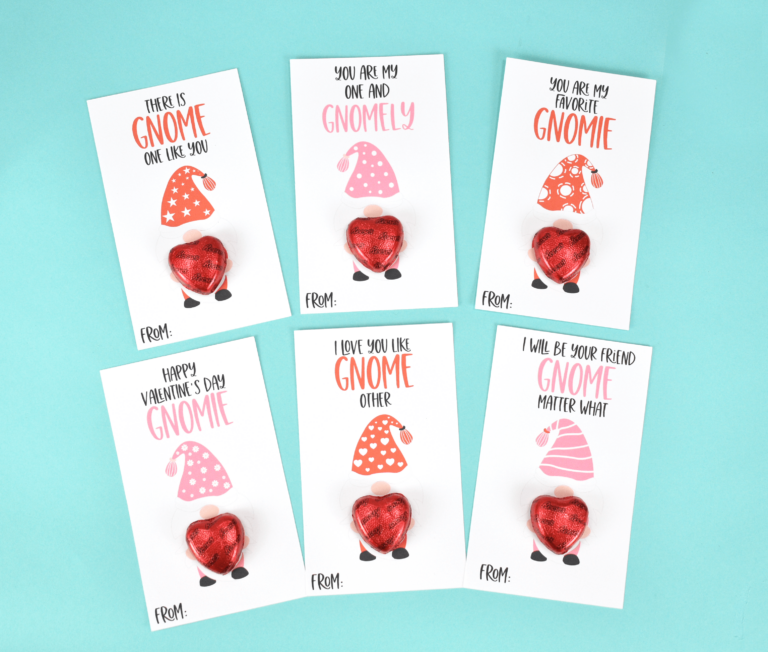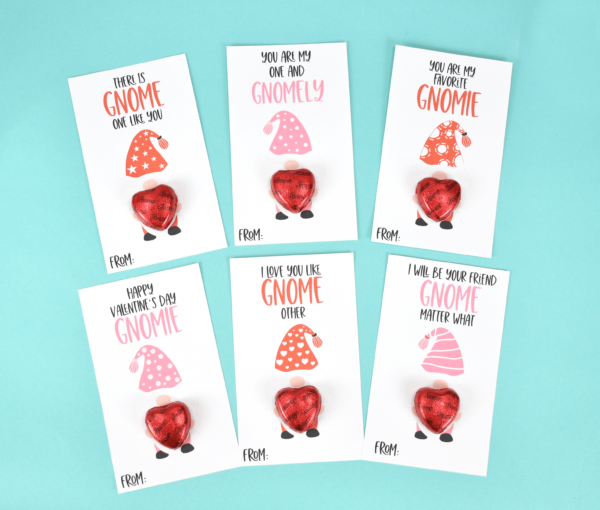 Funny Emoji Valentine Printables
These cute printable emoji valentine cards are fun for kids of all ages. There are two sets of 8 in the Member Vault, design #449 and #448.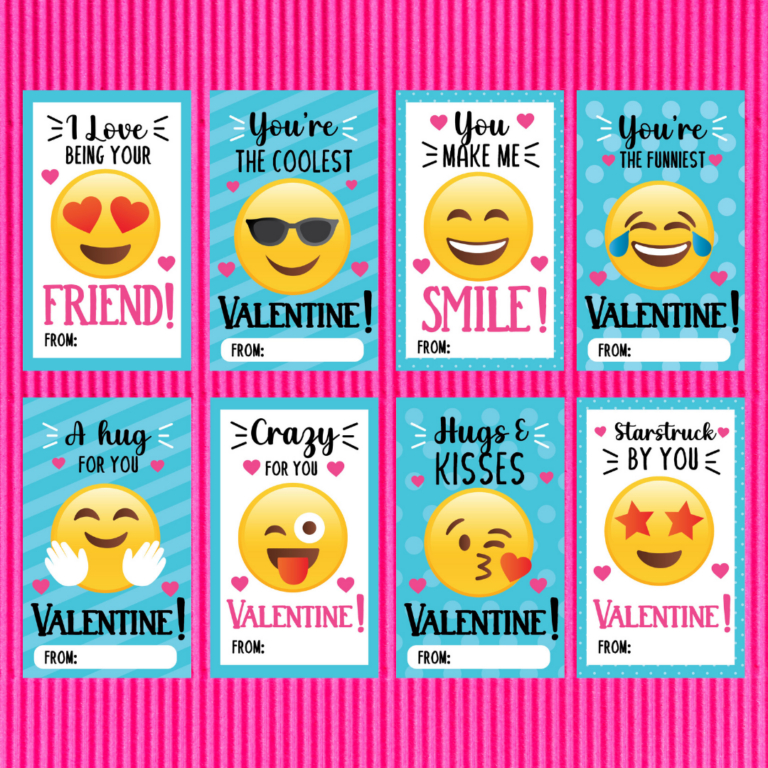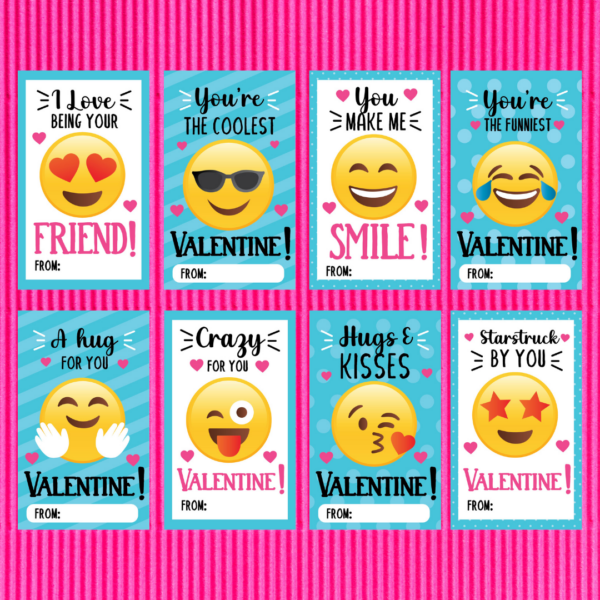 Remember to get any of the free valentine's printables above you will want to join the Freebie Vault below!
About Abbi Kirsten
Welcome to my colorful corner of the internet, where we play with vibrant crafts and unlock your creative magic! Hang out with me and get lost in a fun array of projects, tutorials, and products, from stunning papercraft ideas to flower templates, Cricut help for beginners, and endless crafter's hacks.
To access all the magic, join the Member Vault and participate in my monthly Craft-Alongs in my Facebook group!