DIY Thanksgiving Turkey and Pumpkin Candy Holder Craft
This post may contain affiliate links that won't change your price but will share some commission.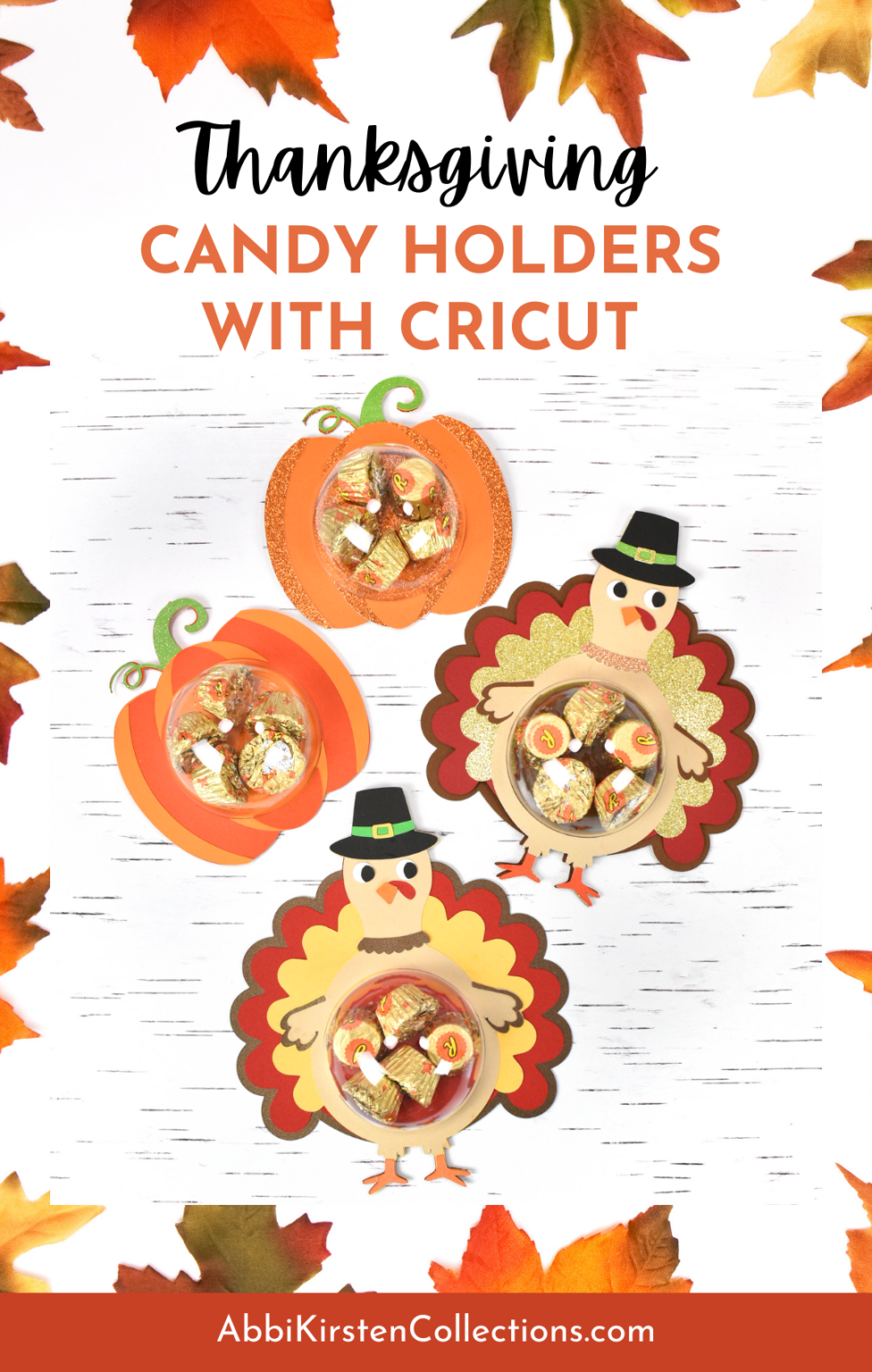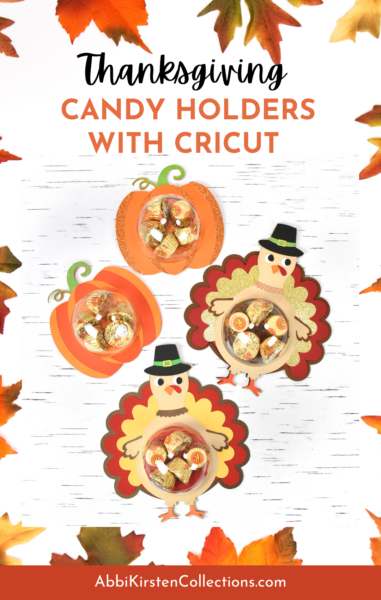 Turkey And Pumpkin Candy Holder Craft
This Fall, try these pumpkin and turkey candy holders as a little treat for kids or co-workers. The pumpkin candy holder is fast and easy to create. And the turkey candy holder is perfect for handing out on Thanksgiving day as a fun surprise! In the tutorial below, I will show you how easy it is to make these candy holders with Cricut for Thanksgiving. Both my pumpkin and turkey candy holder SVG templates are available in the Abbi Kirsten Member Vault!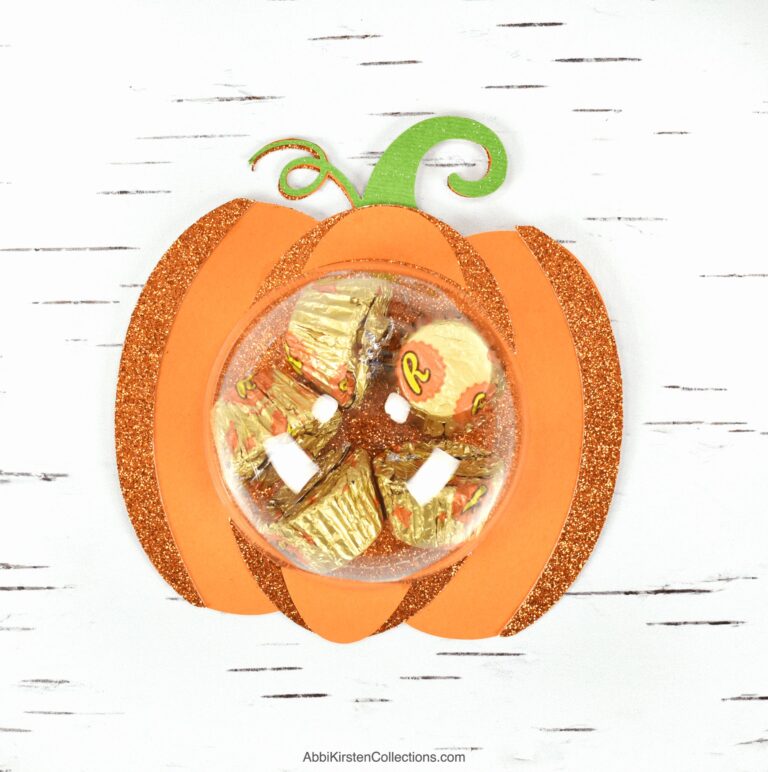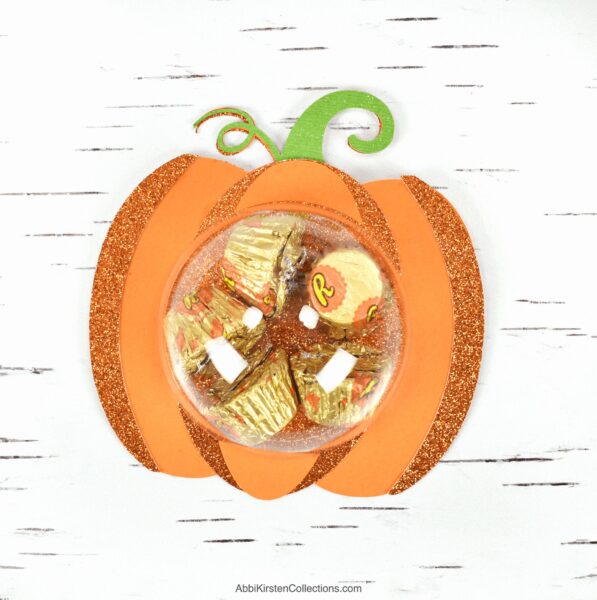 If you are looking for more cute candy holders like these, check out my puppy dog and kitty cat candy holders and my Easter candy holders! Christmas designs are coming soon too!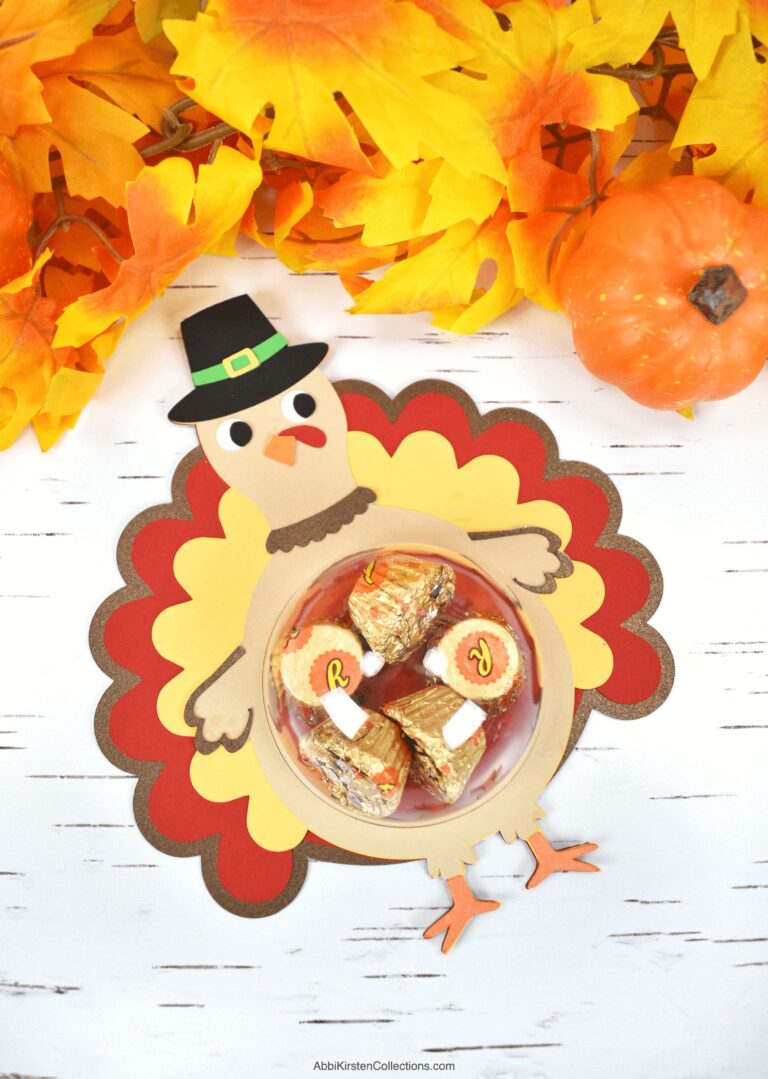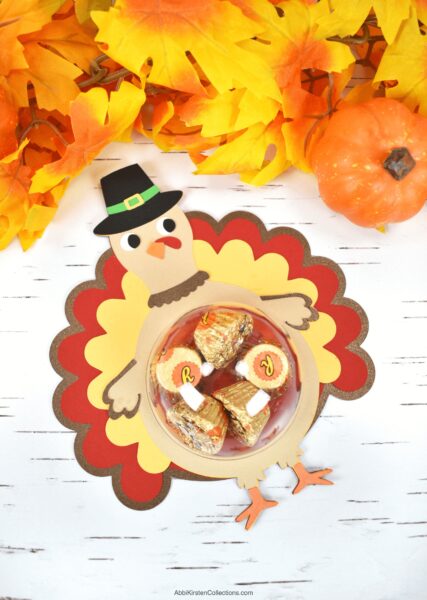 Download The Thanksgiving Candy Holder Templates
Member Vault (Best Value)
Both the pumpkin and turkey candy holder templates are available inside the AKC Member Vault! You can log in below and find them by searching the keywords "candy holder" or designs #641 and #642.
If you aren't a member yet, you will want to sign up for all our crafts here. There are currently hundreds of designs, such as paper flower templates, SVG cut files, and printables, plus a dozen new ones added each month! You will also get access to all my other candy-holder designs!
Download The Templates In The Shop
While the Member Vault is the best value because you gain access to every template I've ever made, you can also pick up just the pumpkin candy holder or just the turkey candy holder in the shop also.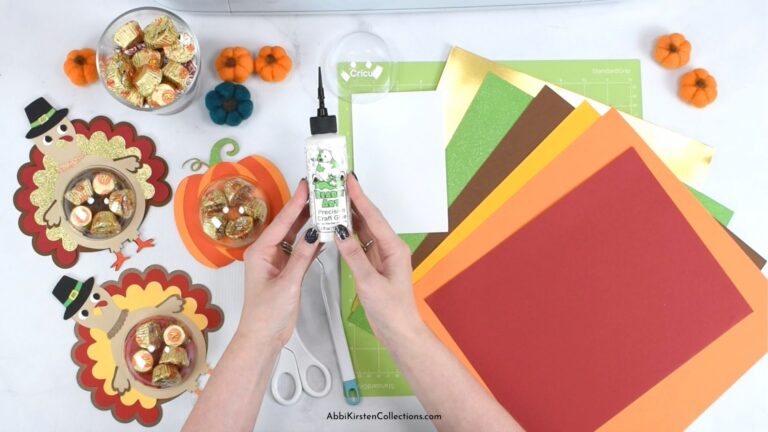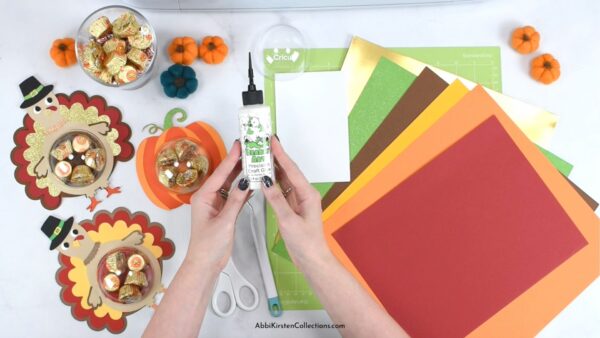 Supplies for Christmas Ornament Craft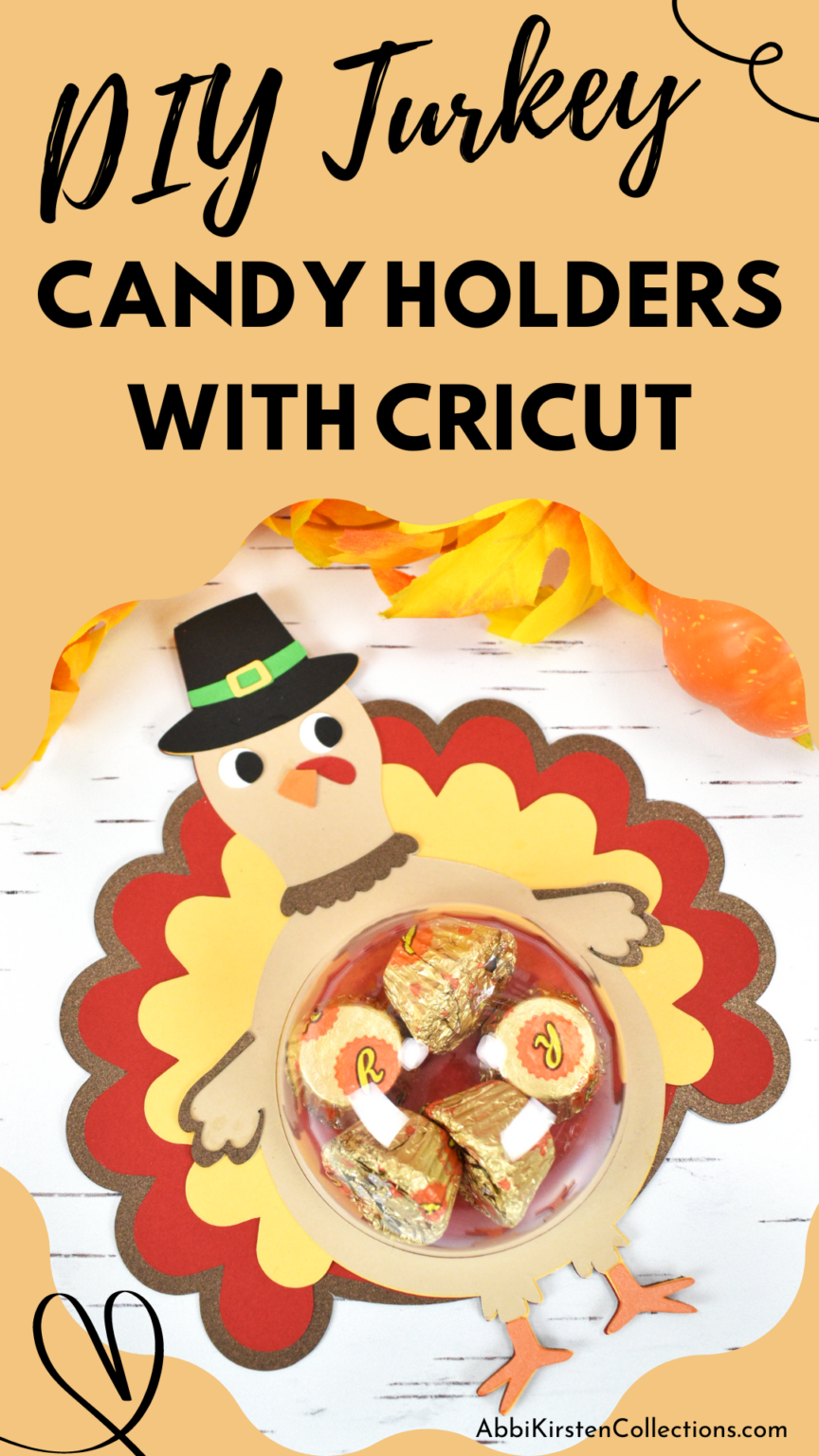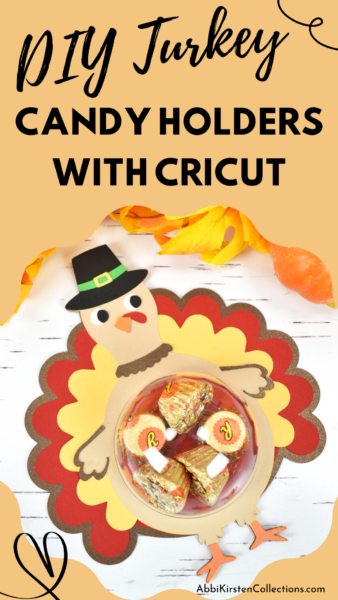 Turkey Candy Holder Craft Video Tutorial
Watch the full step-by-step video for our DIY pumpkin candy holder craft. You can also keep reading for a picture tutorial as well.
Pumpkin Candy Holder Craft Video Tutorial
Here is a quick look at the pumpkin candy holder as well. The pumpkin is even faster to make than the turkey candy holder design!
My favorite part about these Thanksgiving candy holders is how easy it is to peel the back off to access the candy or gift inside. The recipient can enjoy the cute fall-themed gift long after the candy gift is gone! The SVG files are already set up to cut with the perforated back, so you don't have to have the perforation tool to enjoy this project.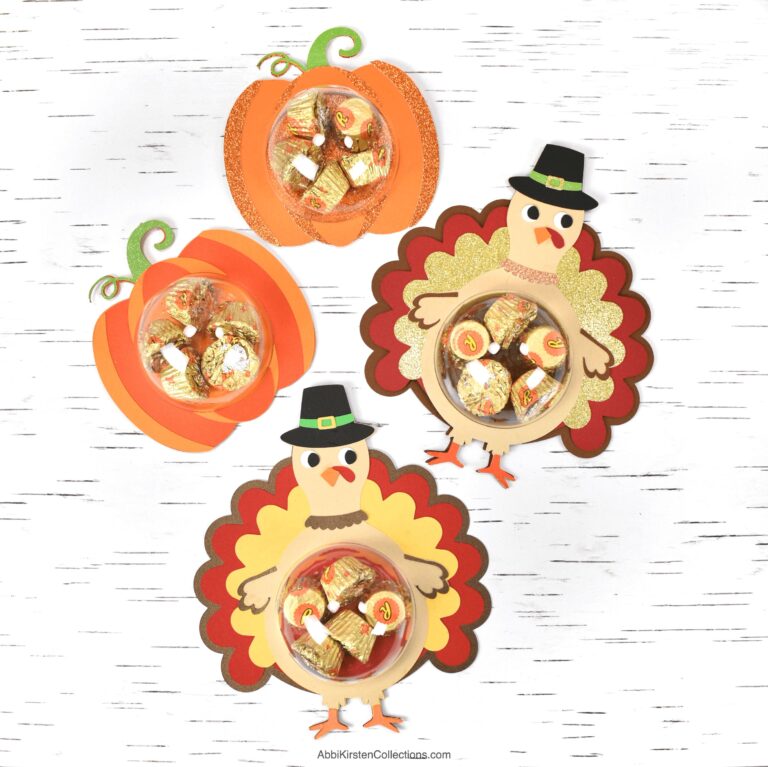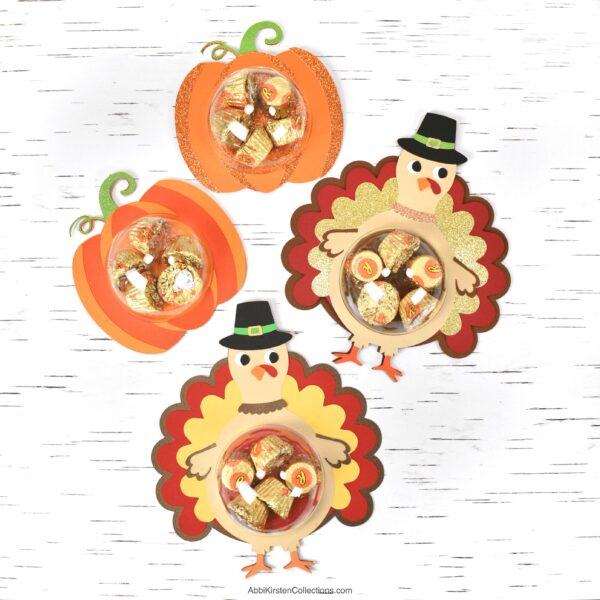 DIY Thanksgiving Candy Holders With Cricut
Download the turkey and pumpkin candy holder templates in our Member Vault. By joining the Abbi Kirsten Collections Member Vault, you also will unlock hundreds of other designs just as cute as these!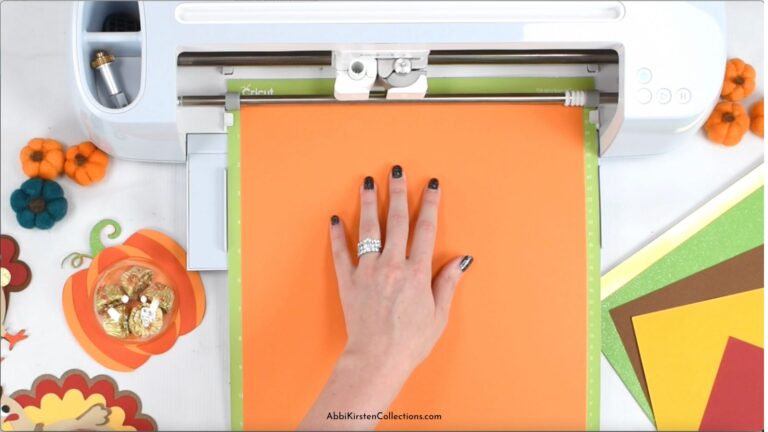 Import the files into Design Space. I used my Cricut machine for cutting the SVG templates. If you are new to Cricut, read my tutorial on uploading an SVG file to Design Space.
If you wish to change the size of your Thanksgiving candy holder, then at this point, you will need to scale the files as a group – this is important to keep proportions correct. See how I do it here in the video. My circle cut out in the center measures 3.125 x 3.125 inches which fits my plastic ornament balls.
Once you have cut out all layers in your choice colors of cardstock, add on the details of the turkey and pumpkin with glue.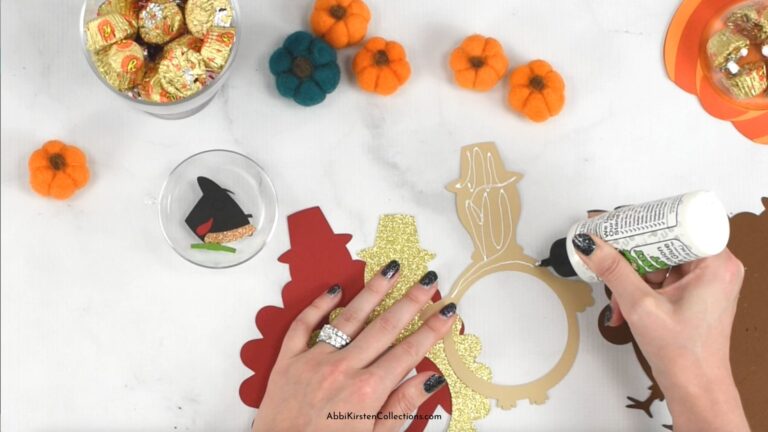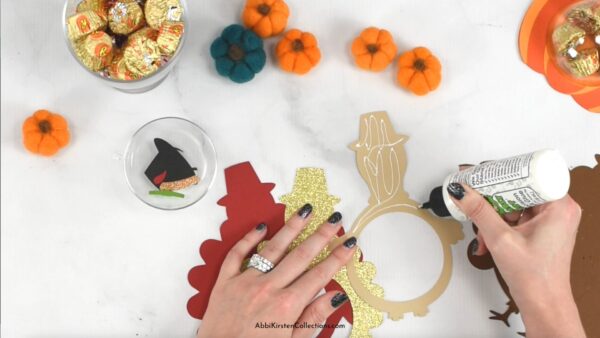 Flip over the top piece and add foam tabs along the back of the layer with the hole.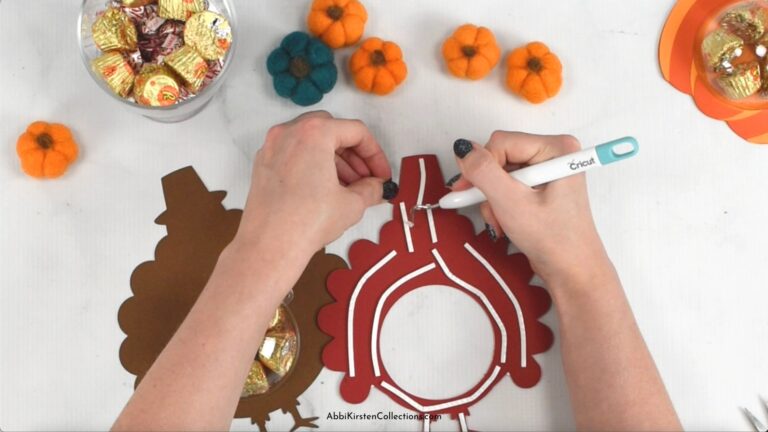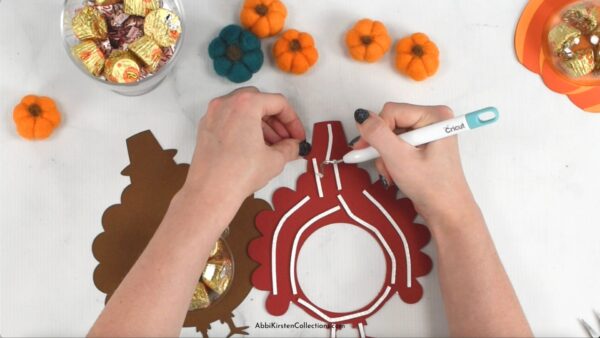 Fill your plastic ball with candy and place it down on the solid base piece.
Place the top piece with the hole cut out over the plastic ball. Press it well together, so the foam tape really grabs. If you struggle to get your plastic ornament ball to stay put, try using some hot glue around the edges. And the pumpkin candy holder is made the same way!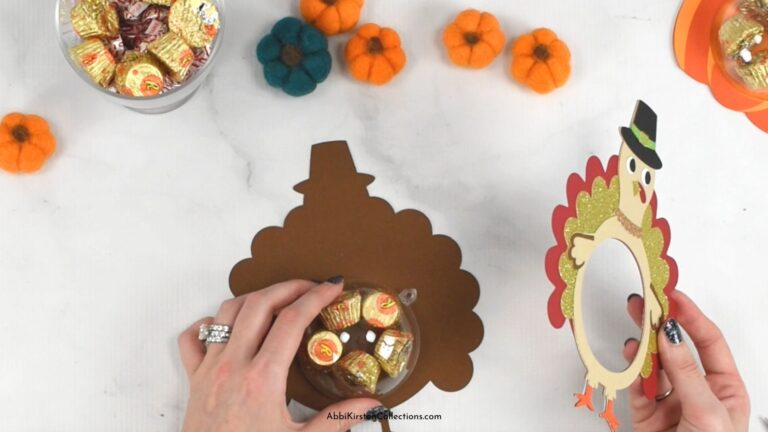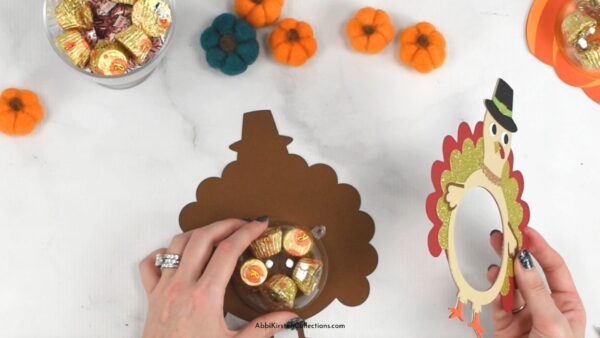 And that's it! Make several, hand them to family or friends, and watch their faces light up!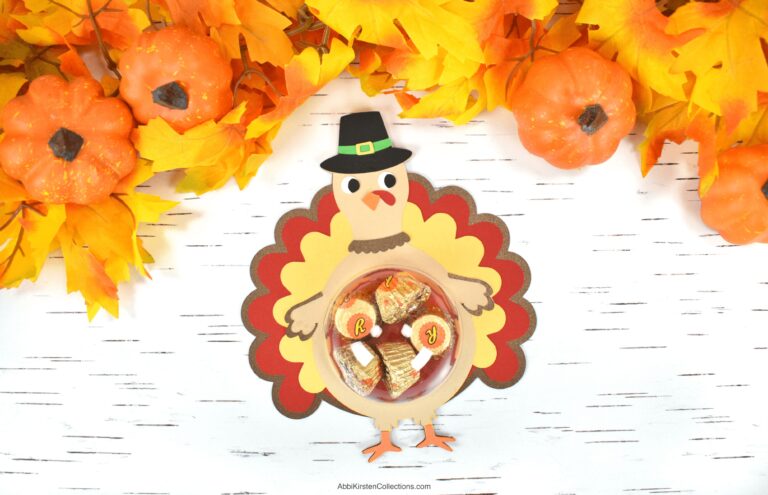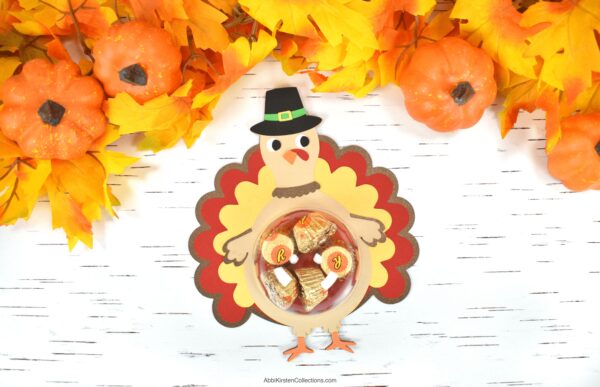 What other candy-holder designs do you want to see? Tell me below in the comments, and keep an eye out for my Christmas set coming soon!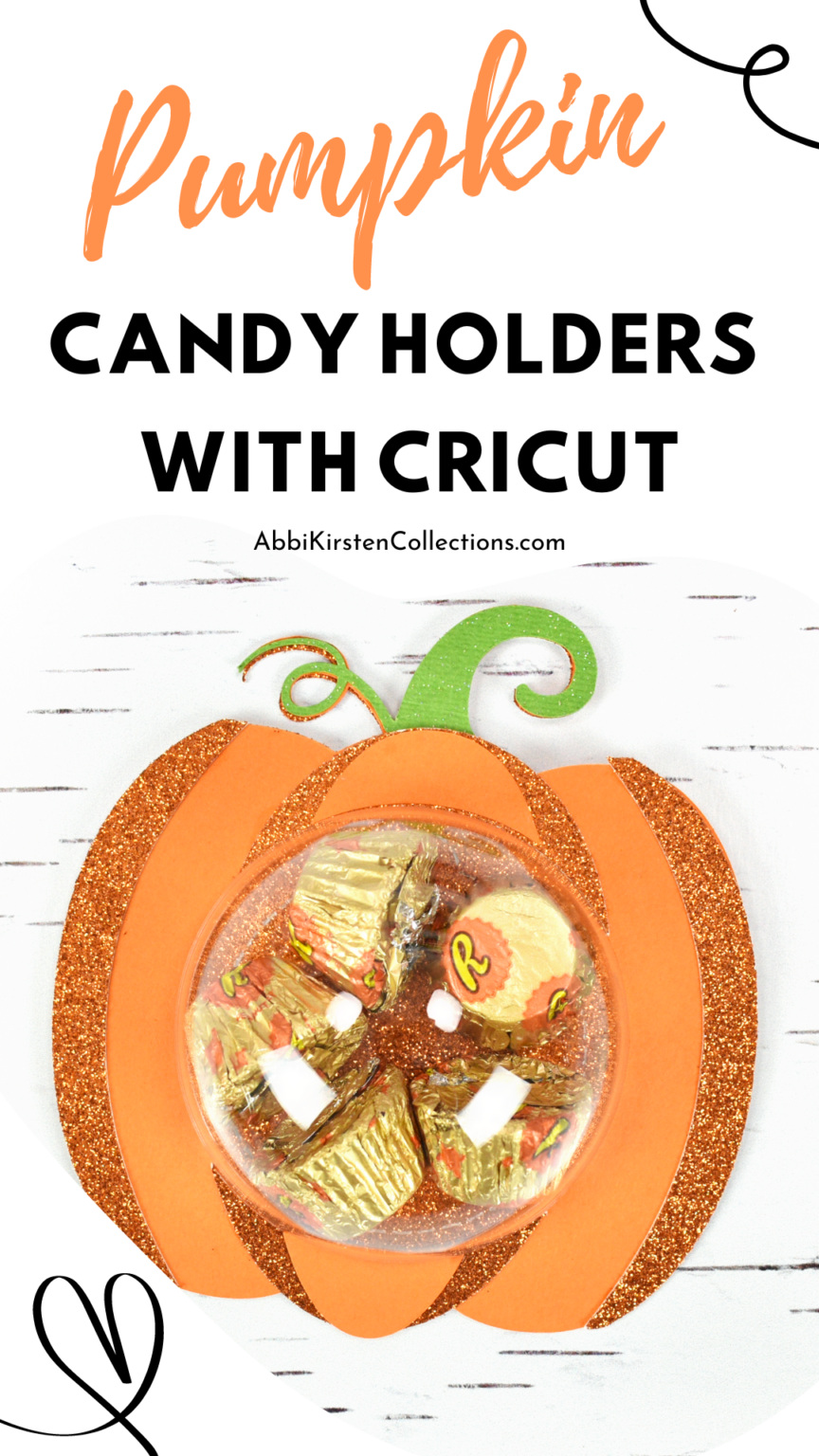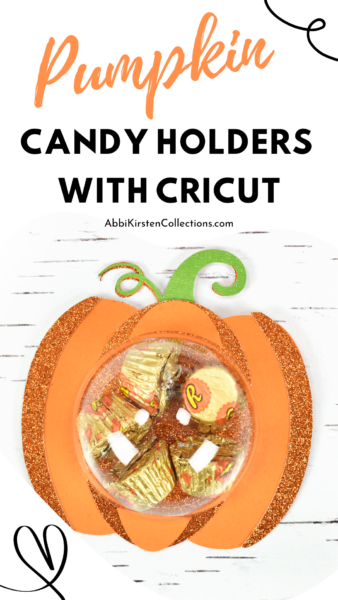 Free Craft Files For Cricut And More
Looking for freebies?! I have a fun and fabulous Freebie Vault you will love playing in. Create a free account by signing up via the form below to access my free designs.
If you love the craft, you may wish to unlock all the premium files for even more creative inspiration with the Premium Member Vault option!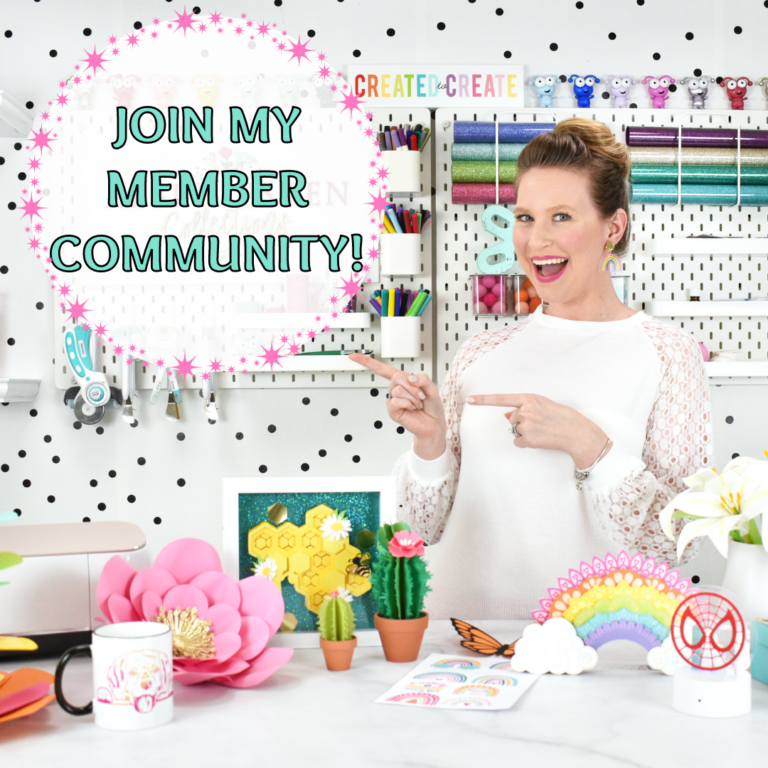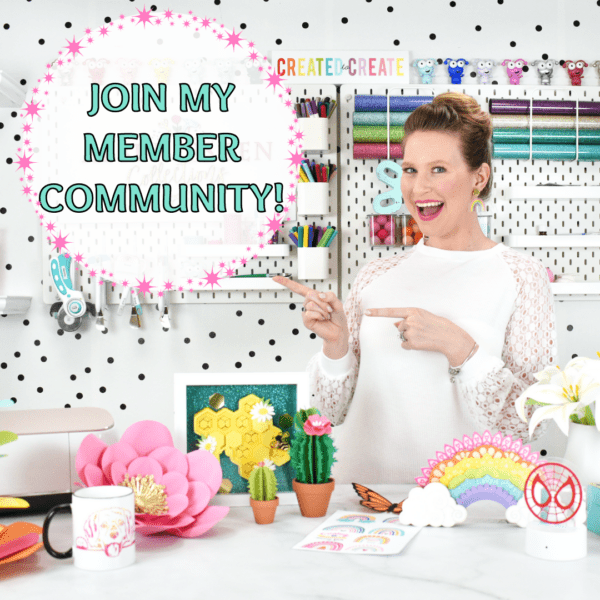 About Abbi Kirsten
Welcome to my colorful corner of the internet, where we play with vibrant crafts and unlock your creative magic! Hang out with me and get lost in a fun array of projects, tutorials, and products, from stunning papercraft ideas to flower templates, Cricut help for beginners, and endless crafter's hacks. 
Join the Member Vault and participate in my monthly Craft-Alongs in my Facebook group to access all the magic!