My posts often contain affiliate links. If you purchase through my link I will earn a small commission at no cost to you. I only promoted products that I have tried and loved, so you will too!.
Spring is just around the corner and that means fresh blooms, bright colors, and sunny days outside. If you just can't wait for those first spring days or you're looking for the perfect decor for that Easter party with family and friends, this Paper Tulip tutorial is PERFECT!
Let's get started adding a little color to your next celebration! Check out the end of the post for the step-by-step video tutorial and get to crafting!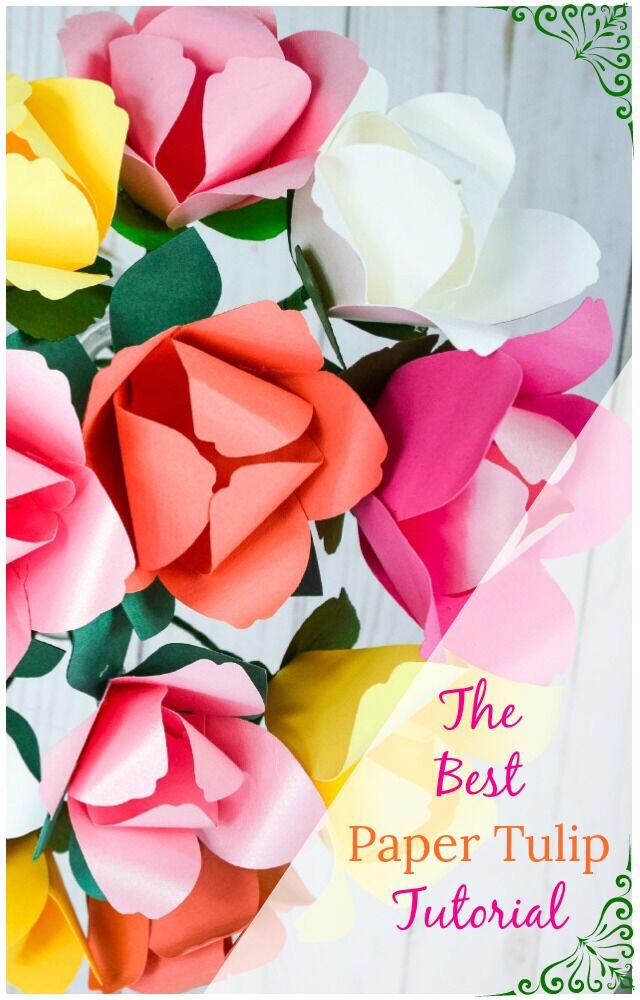 Spring Tulip Paper Flower Tutorial
Supplies:
Templates: The templates include pre-sized PDFs & SVGs for making the tulip petals and leaves
65 lb card stock
Scissors and/or cutting machine
Small wooden dowel
Glue gun
18 gauge wire
Rolling tool
Steps
For one tulip, cut out one 5 point petal, one 3 point petal and base.
Fold each of the small tabs on the sides of each petal inward and add a small dot of glue to the outside. Secure each the tab to the inside edge of the neighboring petal so that the tabs are hidden inside the flower.
Your tulip base will now form a cup shape that will hold your inner petals.
Using a small wooden dowel rod, curl the tip of each petal around the rod and inward.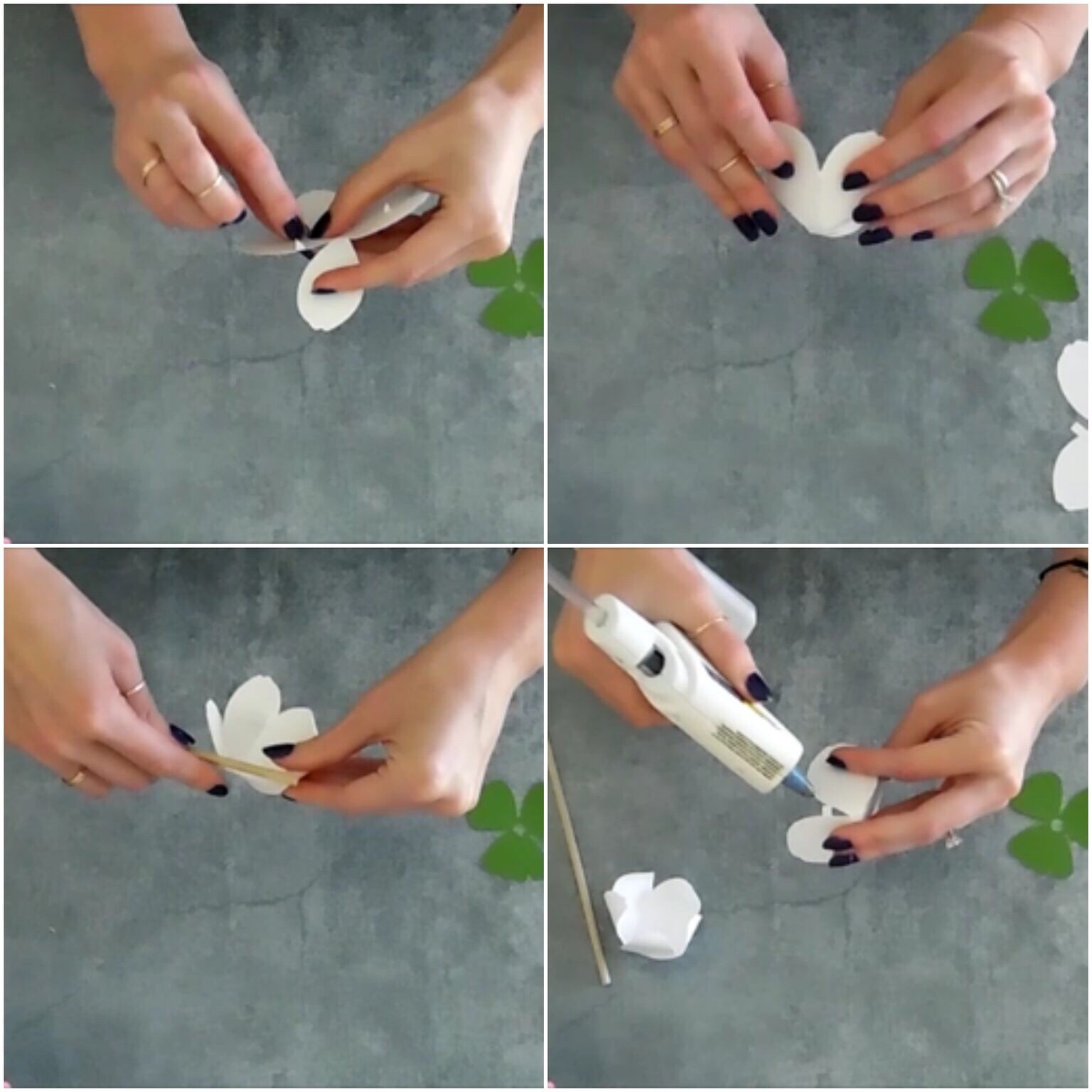 Repeat the same process with the 3 petal piece, folding each tab and gluing them to the neighboring petal.
Use the small dowel rod to curl each inward, this time starting the curl further down to create a deeper curl.
Putting a dot of glue on the bottom of the 3 petal piece, glue it inside of the 5 petal piece.
Next we'll use the 18 gauge wire to create a stem. Bend the tip at a 90 degree angle and then shape a small circular loop.
Secure the loop to the bottom with a dot of glue.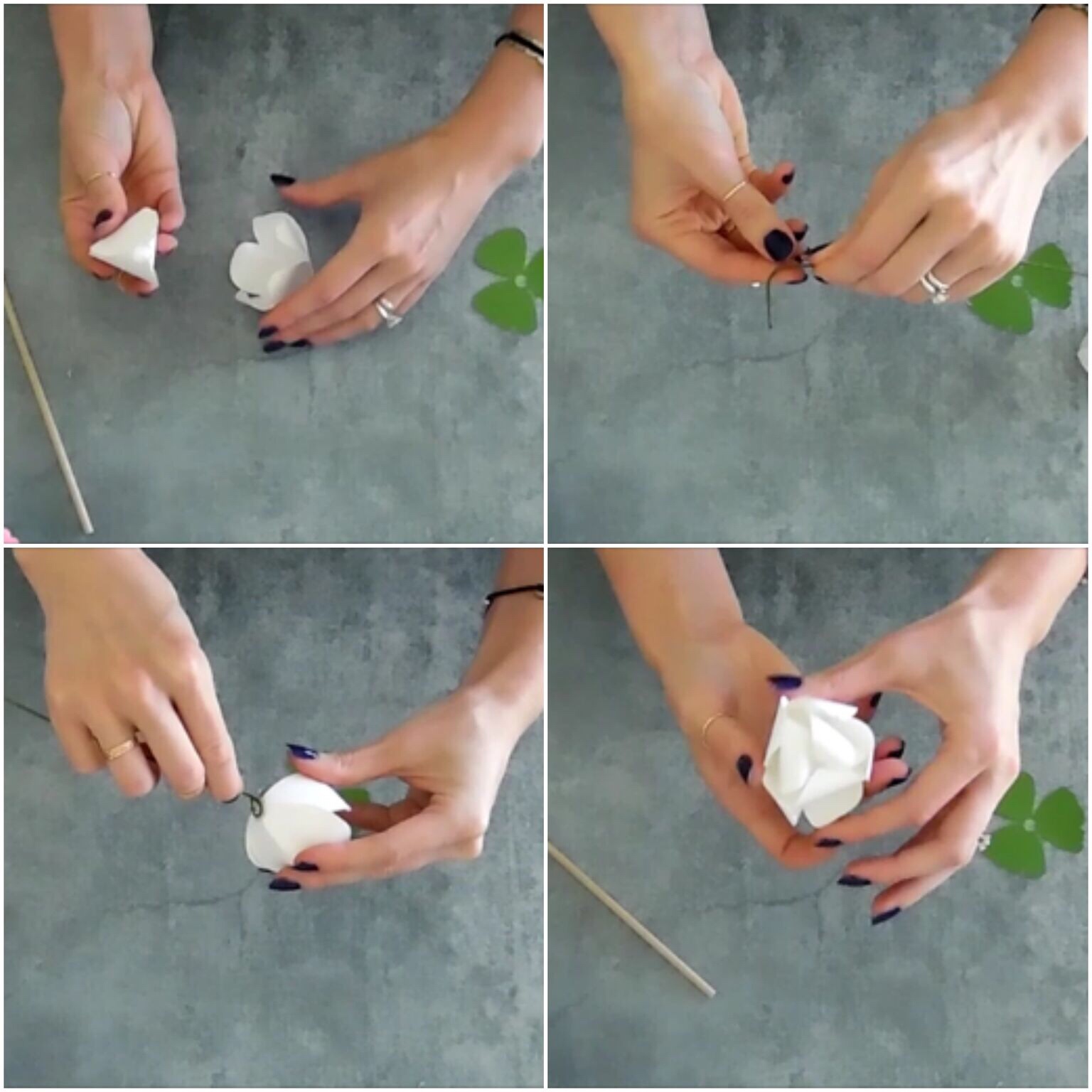 If you're hand cutting, you can use a hole punch for the center. Thread the base up the stem.
Add some glue to the upper side of the flower base and press against the flower until dry to secure.
Trim the stem of your flower to the desired length.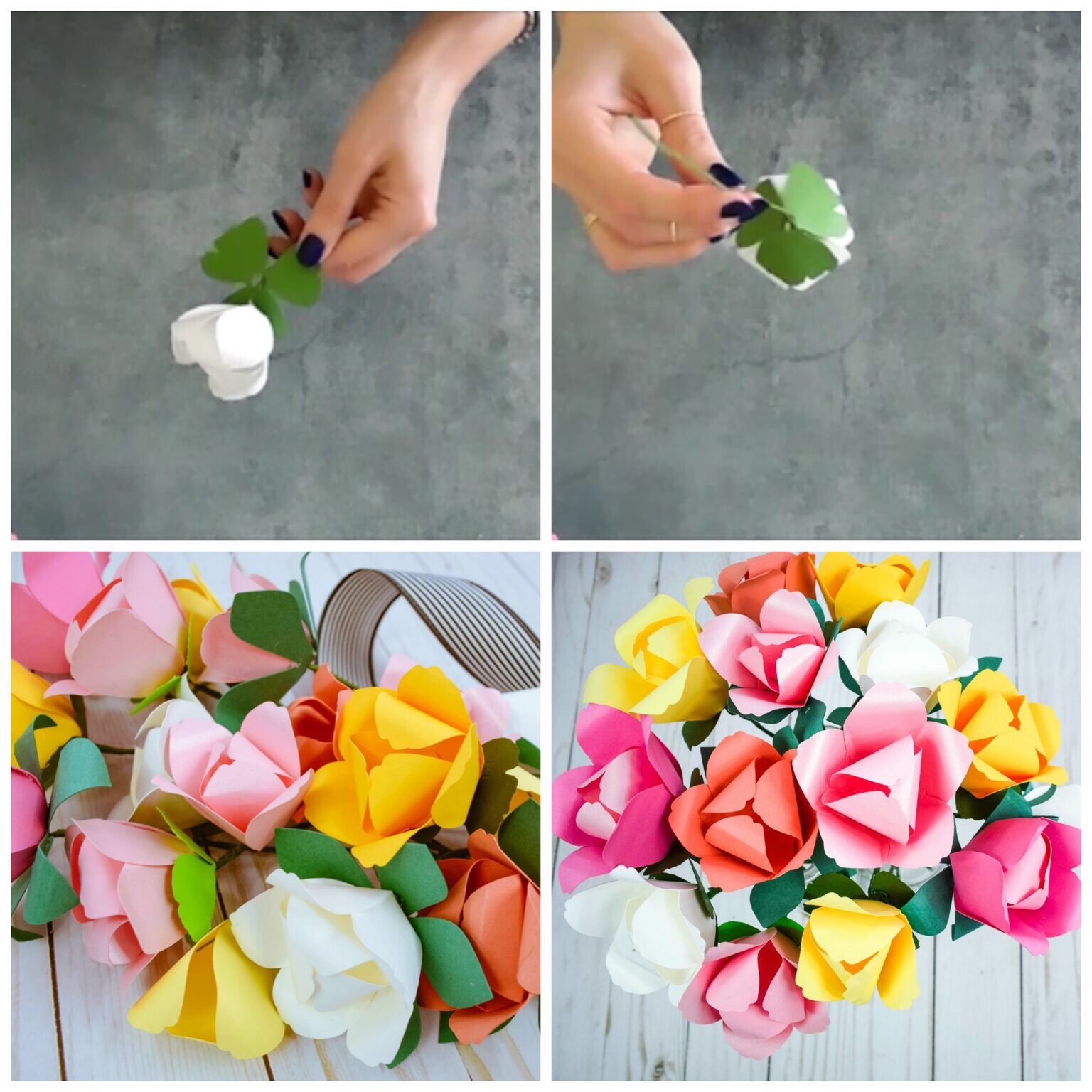 Group a few colorful blooms together to make the perfect centerpiece at your upcoming spring celebrations! Craft away and give your party a touch of lovely!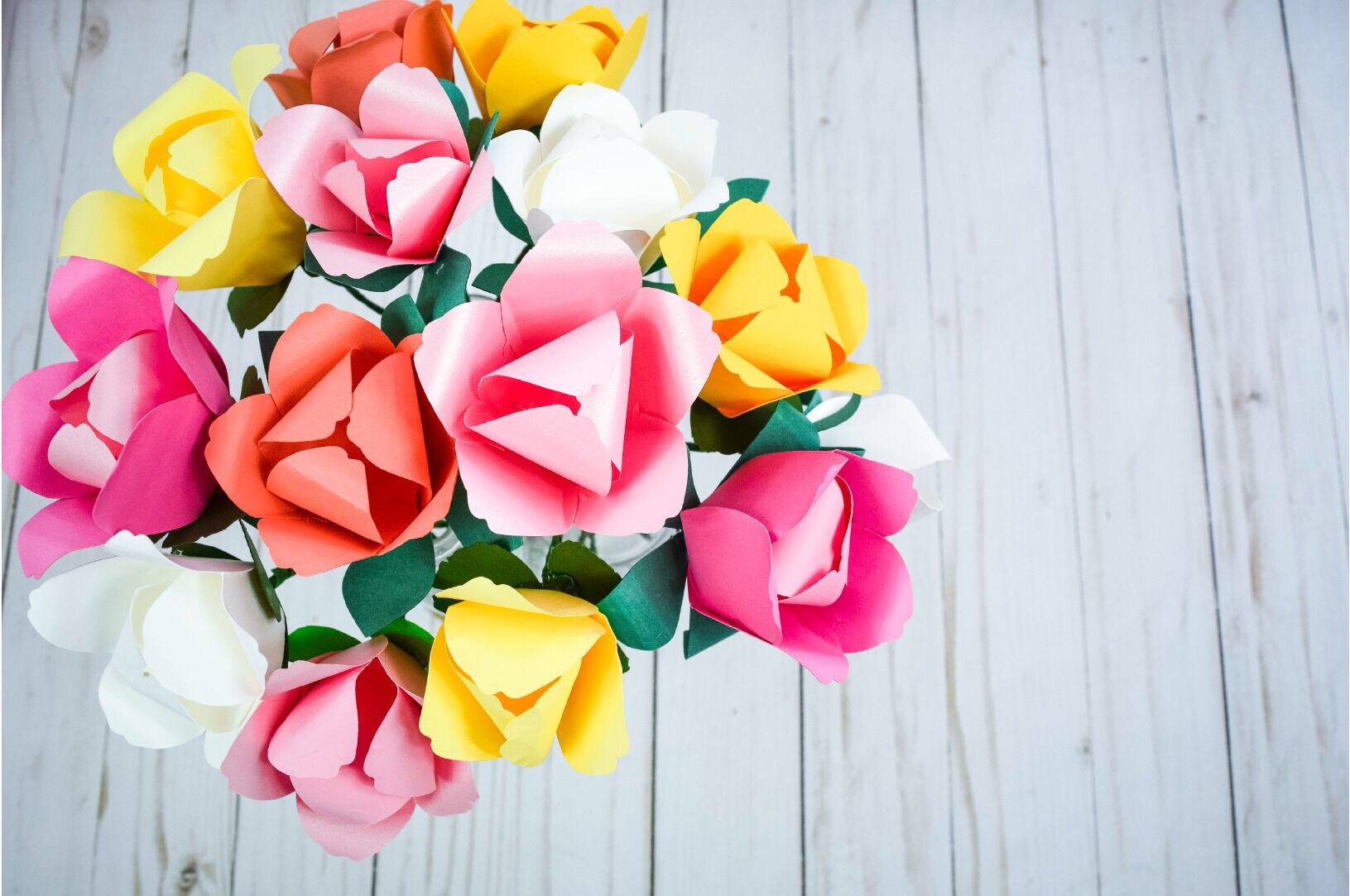 Watch the FULL tutorial here: